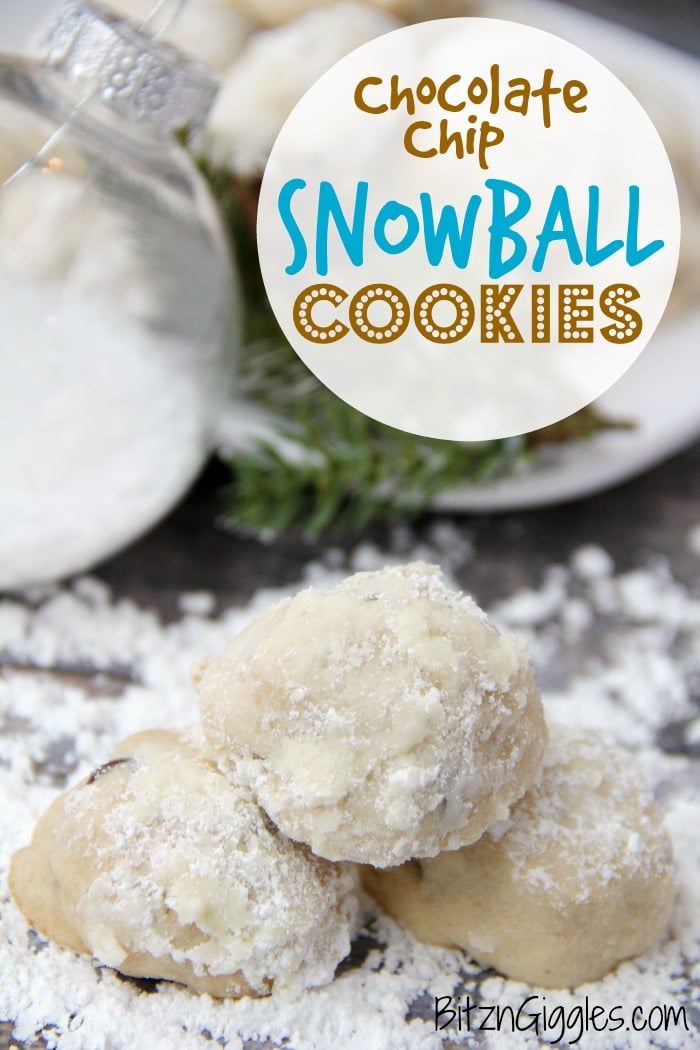 It's beginning to look A LOT like Christmas! Are you singing along with me? This is truly one of my favorite times of the year and I've been baking and decorating nonstop for the past couple weeks. I have to spread it out a bit so I don't get my "tinsel in a tangle." I hope you've been blaring the Christmas music and getting ready for this special time as well!
Today I'm sharing some yummy Chocolate Chip Snowball Cookies. They're filled with little bursts of chocolate, dusted with powdered sugar and they literally melt in your mouth! They're so simple and come together in no time at all. Absolutely delicious and so festive for this time of year!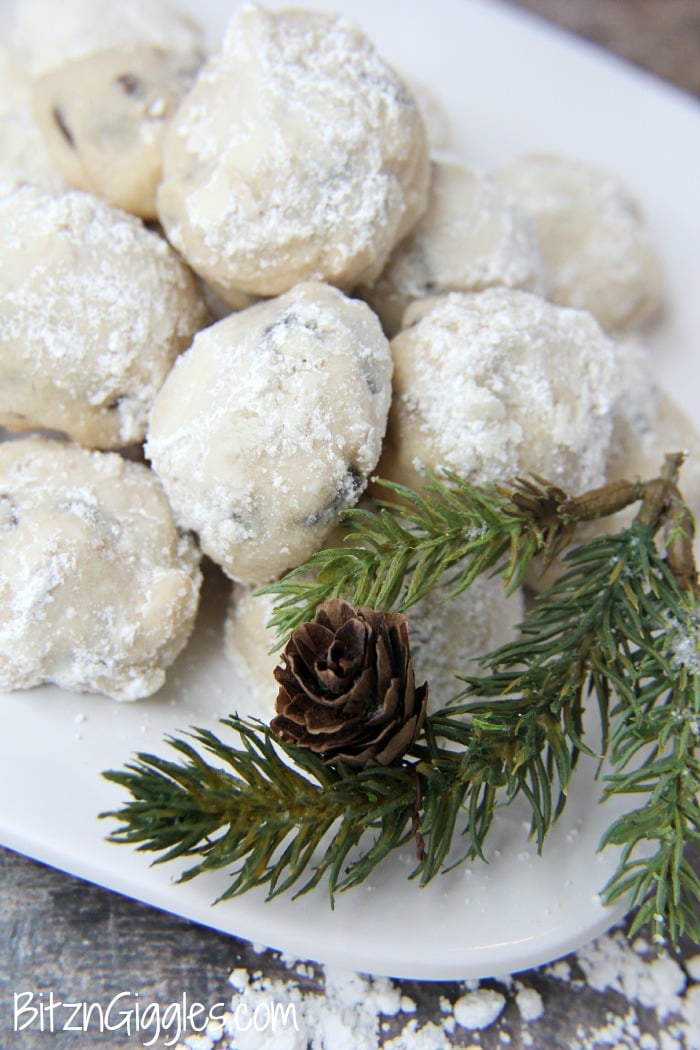 I was so excited to participate in The Great Food Blogger Cookie Swap this year and made them for this special occasion. Take a minute to check out what the Cookie Swap is all about and read about the great cause we're all supporting by participating in this wonderful event. Baking to help make a difference? Yep, I'm in!
If you haven't already done all of your holiday baking, you'll need to check out the big round-up posts of all of the bloggers' cookie recipes from the event. We had so many bloggers participate that they had to split it into two posts! Here's the 1st one – and here's the second! Happy Holidays everyone!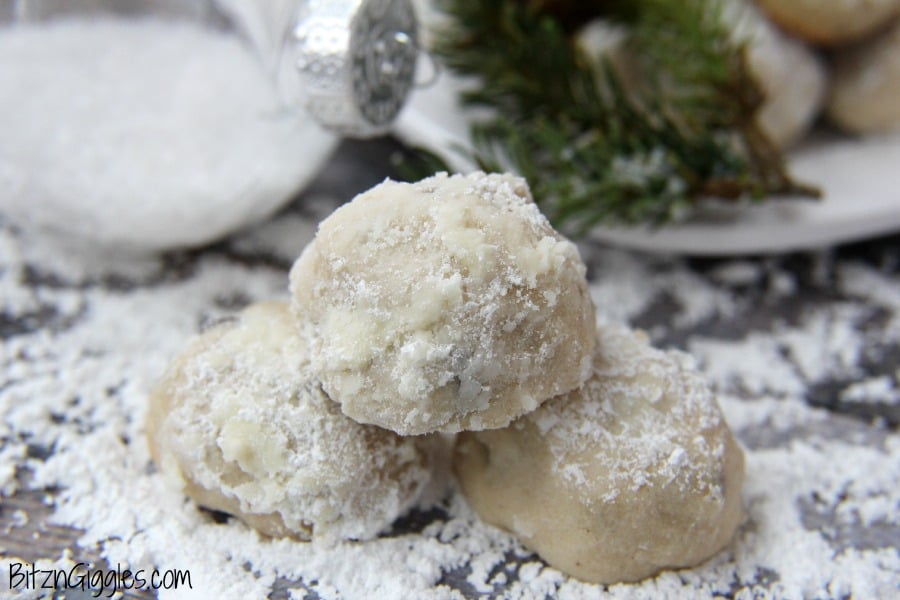 Chocolate Chip Snowball Cookies
Melt-in-your-mouth cookies dusted with powdered sugar and filled with little bursts of chocolate!
Ingredients
3 sticks butter, softened
3/4 cup powdered sugar
1 tablespoon vanilla extract
1/2 teaspoon salt
3 cups all-purpose flour
2 cups semi-sweet chocolate chips
Powdered sugar, for sifting onto cookies
Instructions
Preheat oven to 375 degrees Fahrenheit.
Beat butter, sugar, vanilla and salt in mixing bowl until combined and creamy.
Gradually add in the flour and the chocolate chips.
Use a tablespoon to scoop out the dough and roll into 1 inch balls; place on ungreased cookie sheets.
Bake for 10-12 minutes or until cookies are lightly browned.
Remove from oven and sift powdered sugar over hot cookies on baking sheets.
Cool on baking sheets for about 8-10 minutes; remove to wire racks to cool completely
Sprinkle with additional powdered sugar.
Store in airtight containers.
(Visited 3,292 times, 1 visits today)