Crockpot Hot Chocolate – Five-ingredient rich, creamy, homemade hot chocolate made in the crockpot.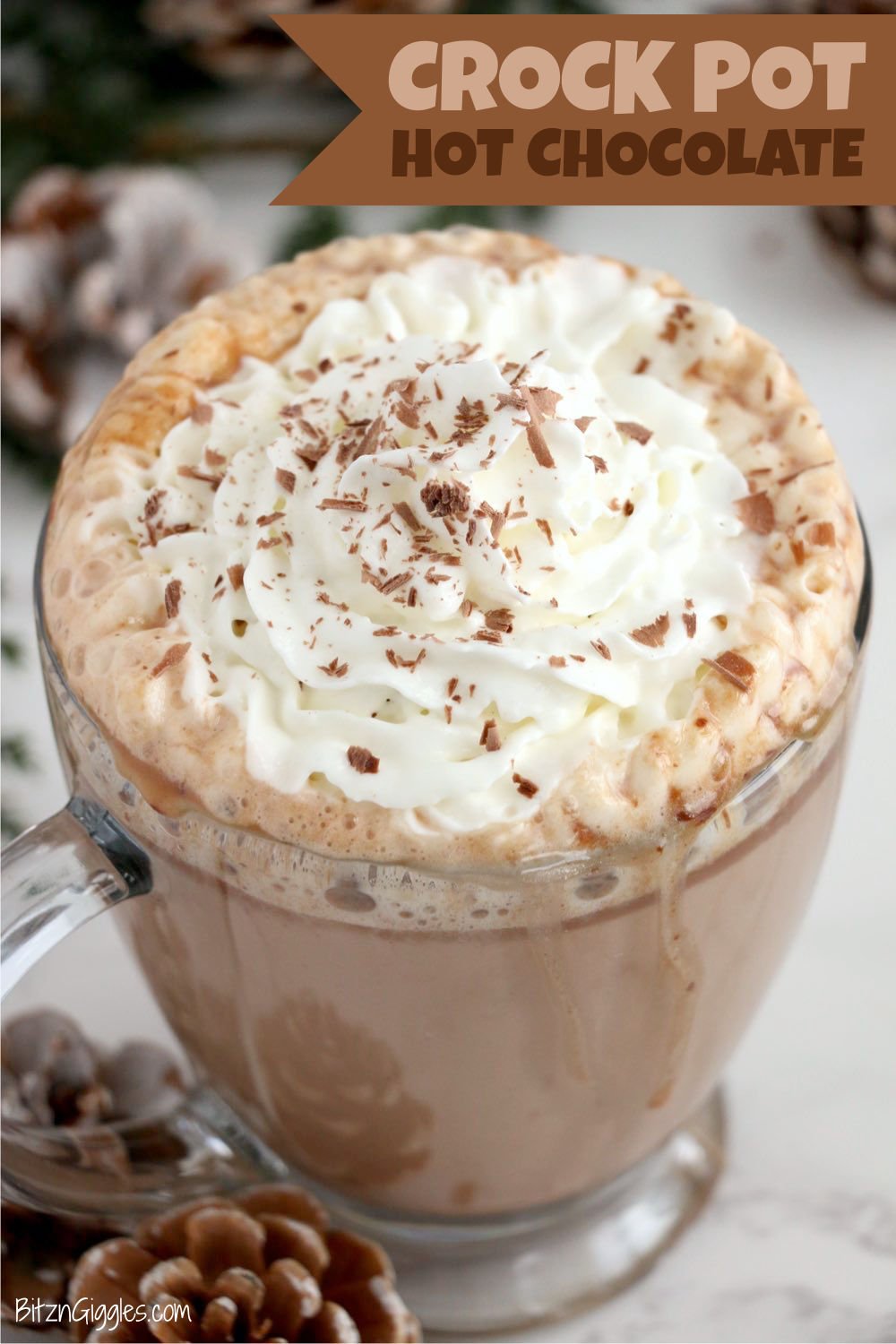 This post may include affiliate links. Please see my disclosure.
This super simple crockpot hot chocolate is made with only five ingredients: milk, heavy whipping cream, sweetened condensed milk and chocolate chips. It's creamy, chocolatey and delicious.
Enjoying a mug of hot chocolate is a great way to warm up after being out in the cold or rain. It makes a perfect beverage for special occasions, the holidays and even birthday parties. No matter when or what you make it for, it's sure to be a hit.
HOW TO MAKE HOT CHOCOLATE IN THE CROCK POT
To make this creamy hot chocolate, you'll only need five ingredients:
Milk
Heavy whipping cream
Vanilla
Sweetened condensed milk
Milk chocolate chips
Using your crockpot makes this recipe quick, easy and the perfect way to have a steaming cup of hot chocolate ready to go when you come in from the snow! Let's get to making this delicious drink!
Begin by combining all of your ingredients into the crockpot. First the milk, heavy whipping cream and vanilla.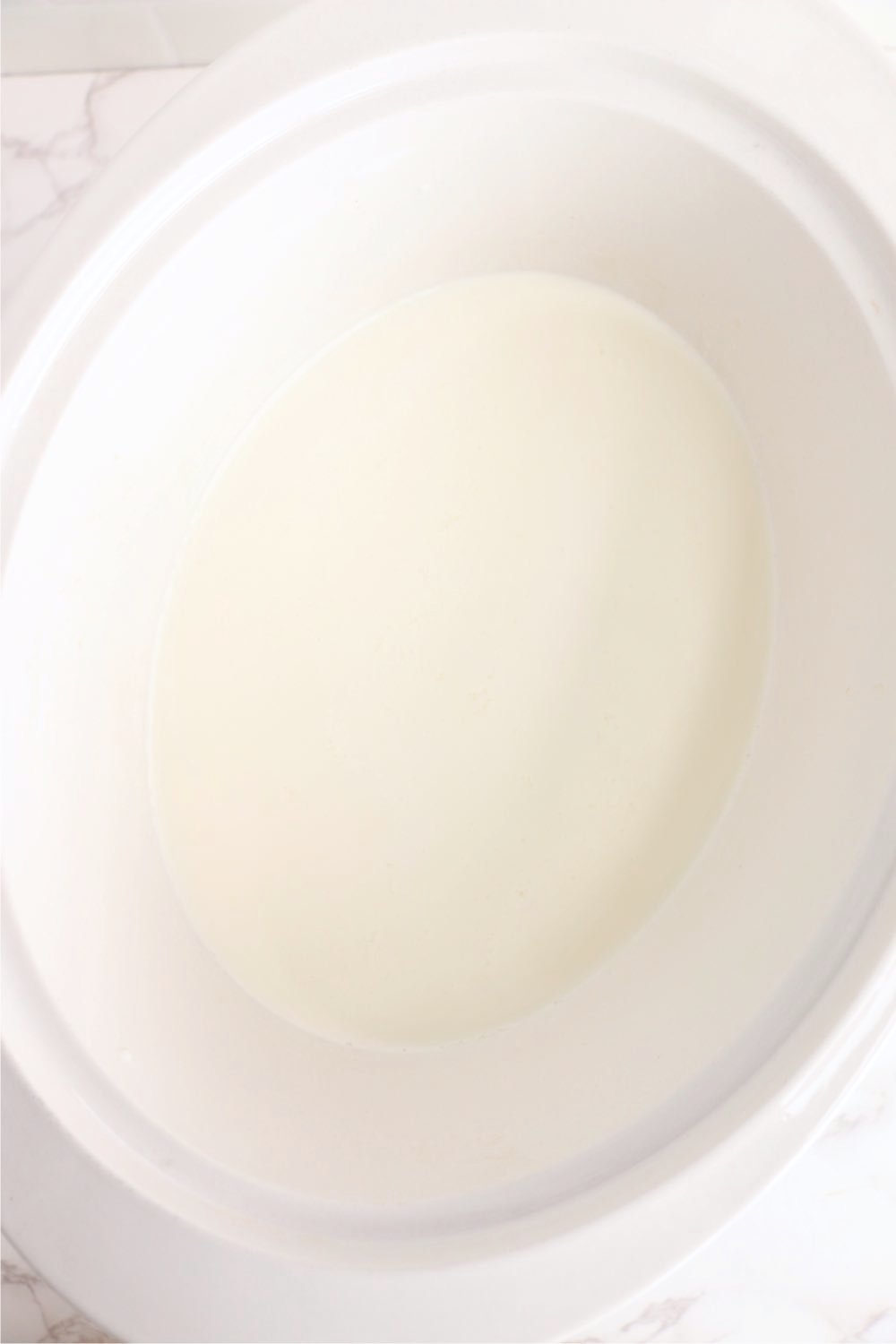 Then the sweetened condensed milk. . .
And finally, the chocolate chips. . .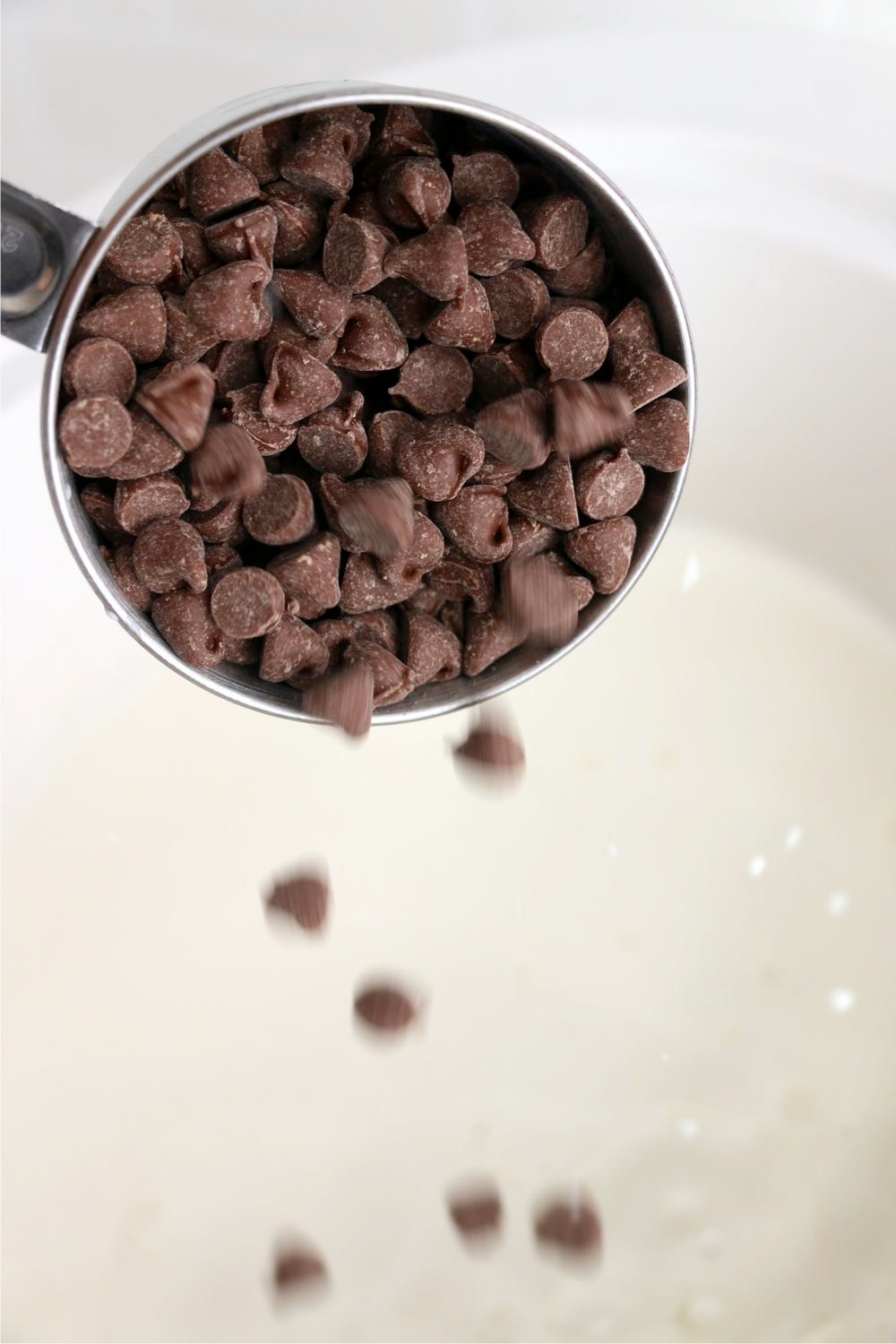 Now, put the lid on your crockpot, set it to low, and let it cook for about 2 hours. Once the chocolate chips have melted completely, whisk or stir the mixture well.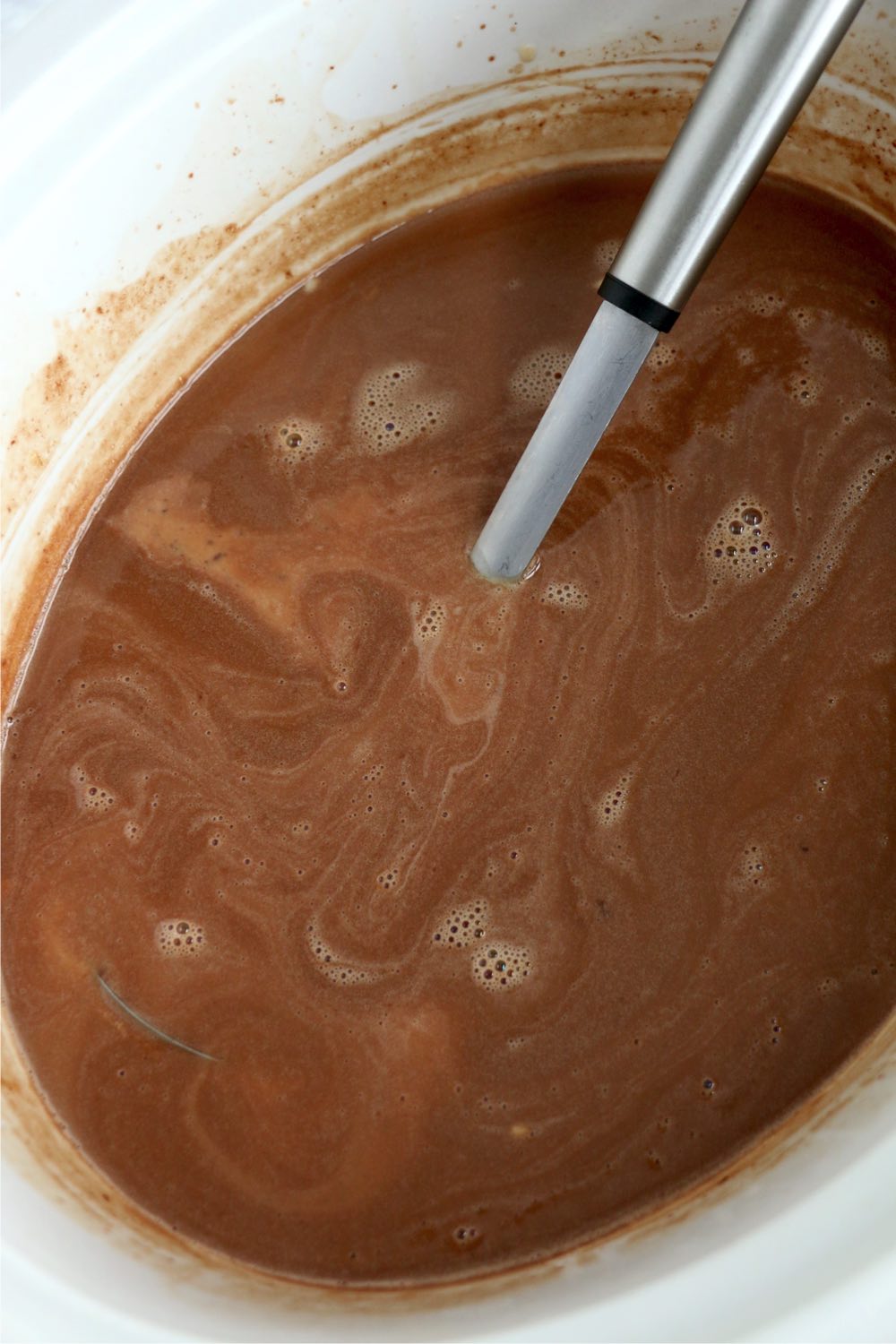 Serve and enjoy!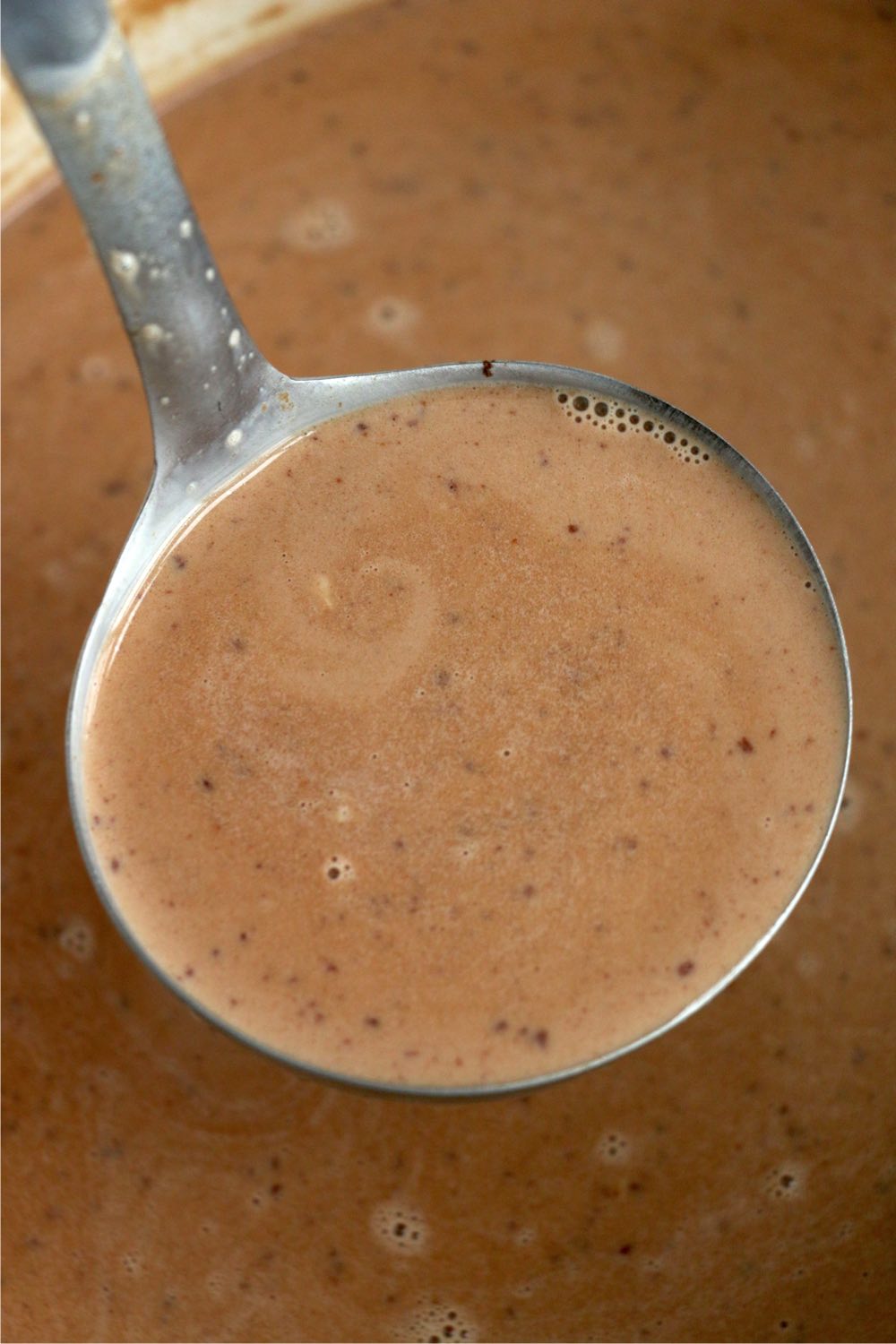 CAN I USE WATER FOR THE HOT CHOCOLATE INSTEAD OF MILK?
In my opinion, hot chocolate is definitely better with milk! If you want a more indulgent cup of hot chocolate, you're going to want to use milk.
Milk makes it creamy, silky, and is better at blending with the chocolate. Water will "work," but the hot chocolate won't have the creaminess like it would with milk.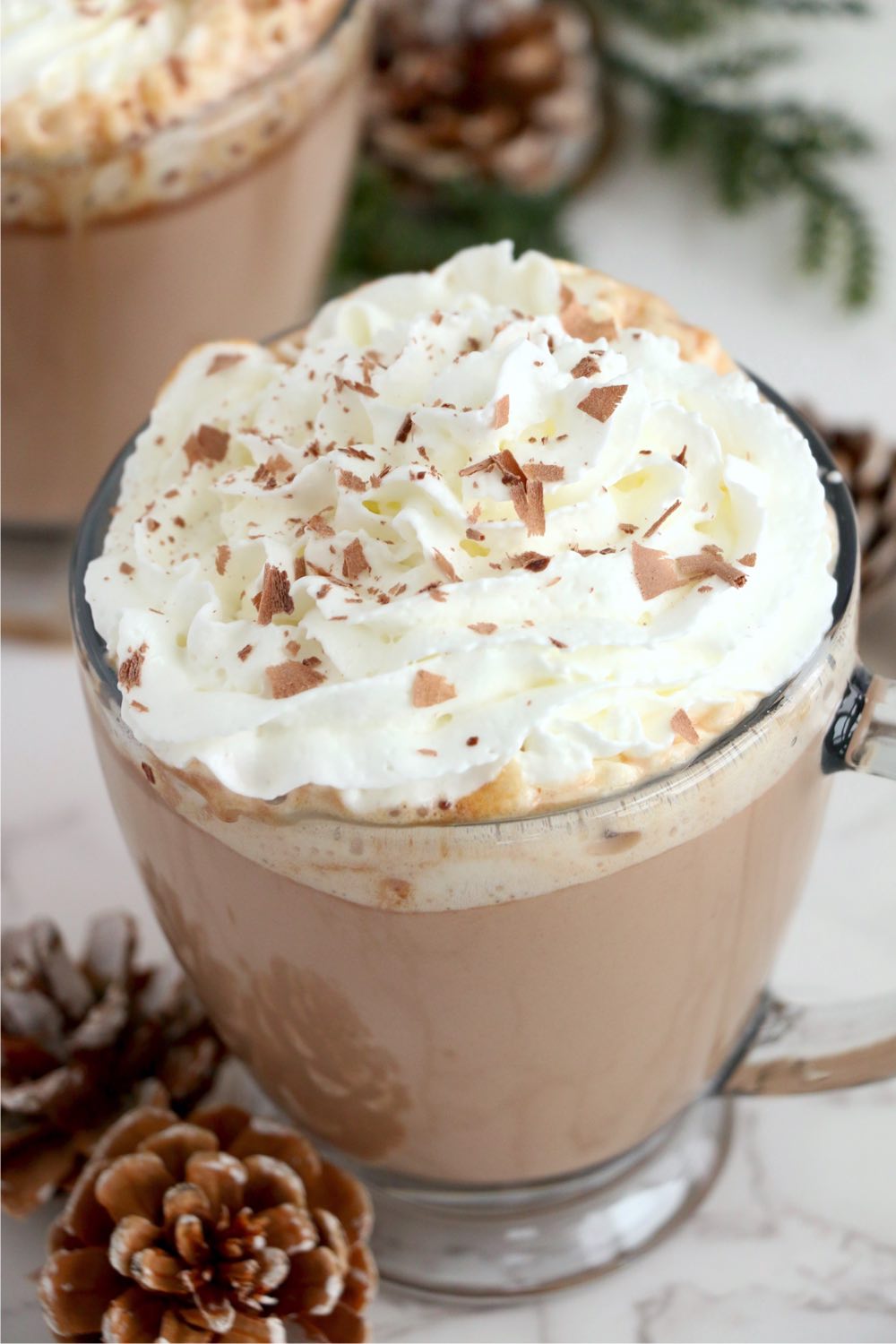 WHAT'S THE DIFFERENCE BETWEEN HOT CHOCOLATE & COCOA?
Hot chocolate is made with real chocolate. A standard homemade recipe uses chocolate chips, chocolate bars, or chocolate melting chips, milk, and sugar (sweetener).
In contrast, hot cocoa is made with a powder instead of real chocolate. The cocoa powder is mixed with warm water or milk to create the drink.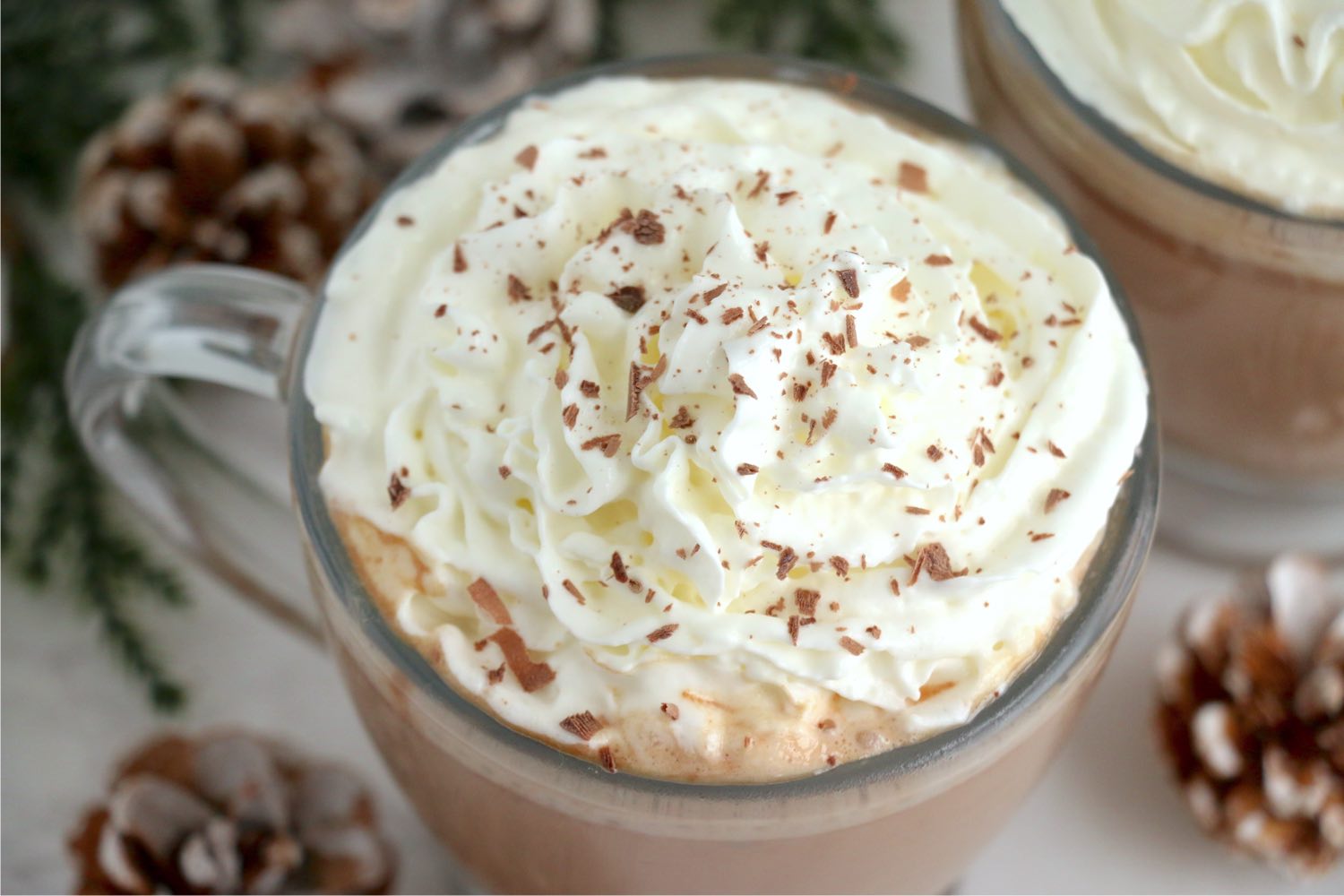 HOW DO YOU STORE LEFTOVER HOT CHOCOLATE?
This crockpot hot chocolate is so delicious, it usually disappears quickly, but if you have any leftover, you can easily store it. Place it in a pitcher, cover it with a lid, and put it in the refrigerator to store it for later. You can store homemade hot chocolate for up to 3 days.
To reheat it, put your hot chocolate in a microwave-safe mug, and heat it in 30-second intervals in the microwave. Stir and serve warm.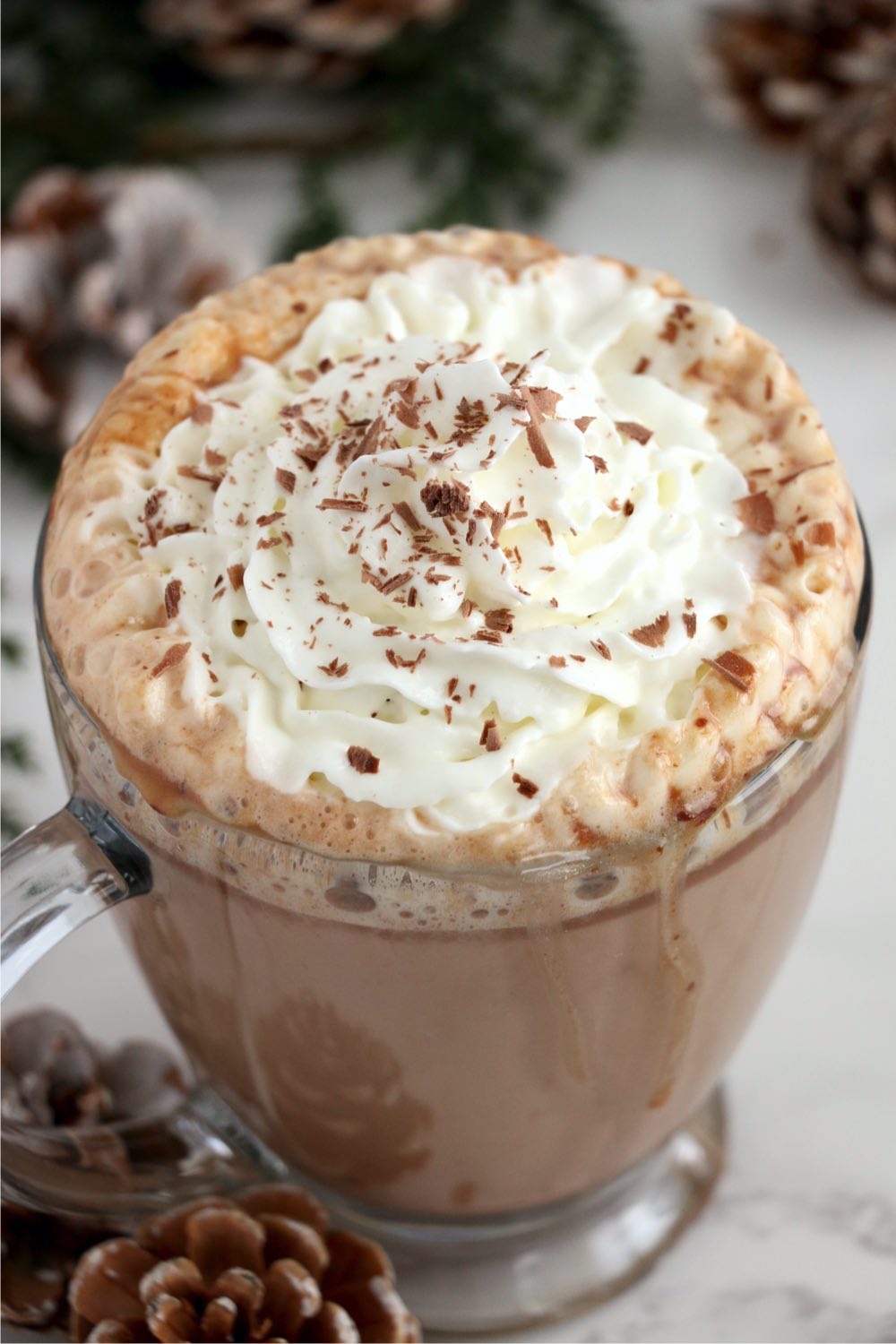 MORE HOT CHOCOLATE RECIPES YOU'LL LOVE
Crockpot Hot Chocolate
Five-ingredient rich, creamy, homemade hot chocolate made in the crockpot.
Prep Time: 5 minutes
Cook Time: 2 hours
Total Time: 2 hours 5 minutes
Author:
Yield: 6-8 servings 1x
Ingredients
6 cups milk
1 1/2 cups heavy whipping cream
1 1/2 teaspoons vanilla
14 ounces sweetened condensed milk
2 cups milk chocolate chips
Instructions
Put all the ingredients into a crockpot and whisk together.
Cover and cook on low for 2 hours, stirring occasionally.
Cook until mixture is hot and chocolate chips are melted. Whisk well before serving.
(Visited 908 times, 1 visits today)