Easy Coffee Cake – A delicious and easy coffee cake made with a doctored-up yellow cake mix and filled and topped with crumbly, buttery cinnamon streusel!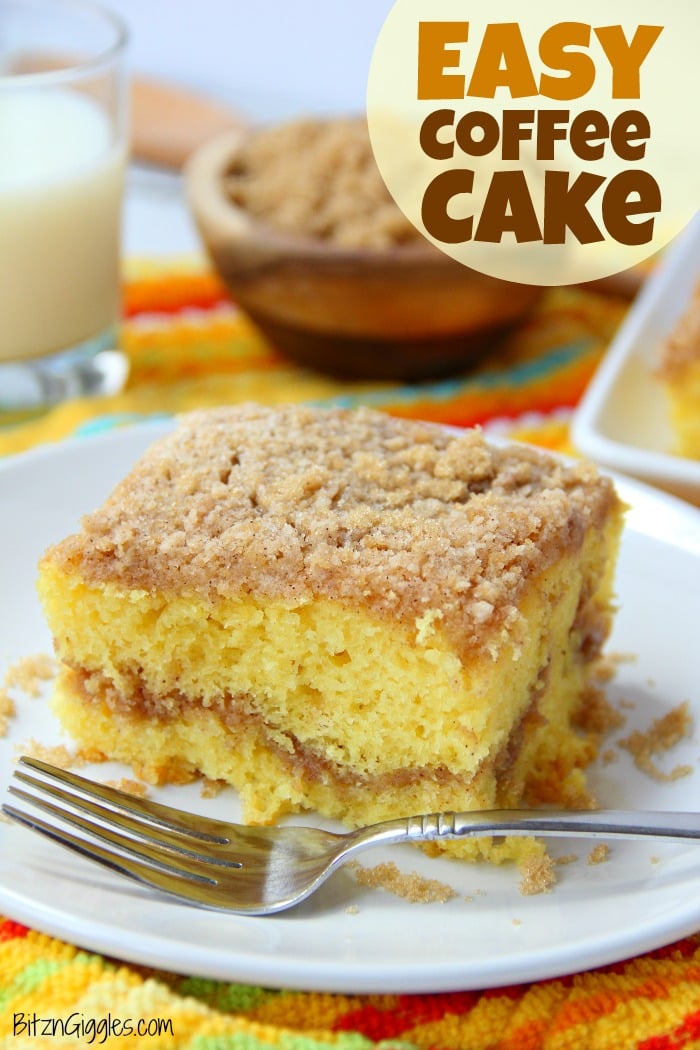 This post may include affiliate links. Please see my disclosure.
When I was in elementary school, every morning, I stopped by my best friend, Kate's house. Kate lived across from the Catholic school we attended, so I'd pop in every day and we'd head over to school together.
I often would arrive just as the kids (there were six of them) were sitting down to eat breakfast. Once and awhile, in between oatmeal and Malt O' Meal days, her mom would make coffee cake, and it was the best ever.
The smell of coffee cake baking in the oven still gets me to this day. I mean, there's just something heavenly about having "cake" for breakfast.
Today, I'm sharing a super EASY coffee cake recipe that the entire family is going to love!
Making the Coffee Cake
To begin, you'll need a box of yellow cake mix (just the mix), sour cream, melted butter, eggs and water.
When the batter is ready, you'll pour half of it into a greased 13×9″ pan.
Next, you'll prepare the cinnamon sugar streusel topping. This stuff is SO good and it really makes the coffee cake.
Half of the streusel topping gets sprinkled over the layer of cake batter.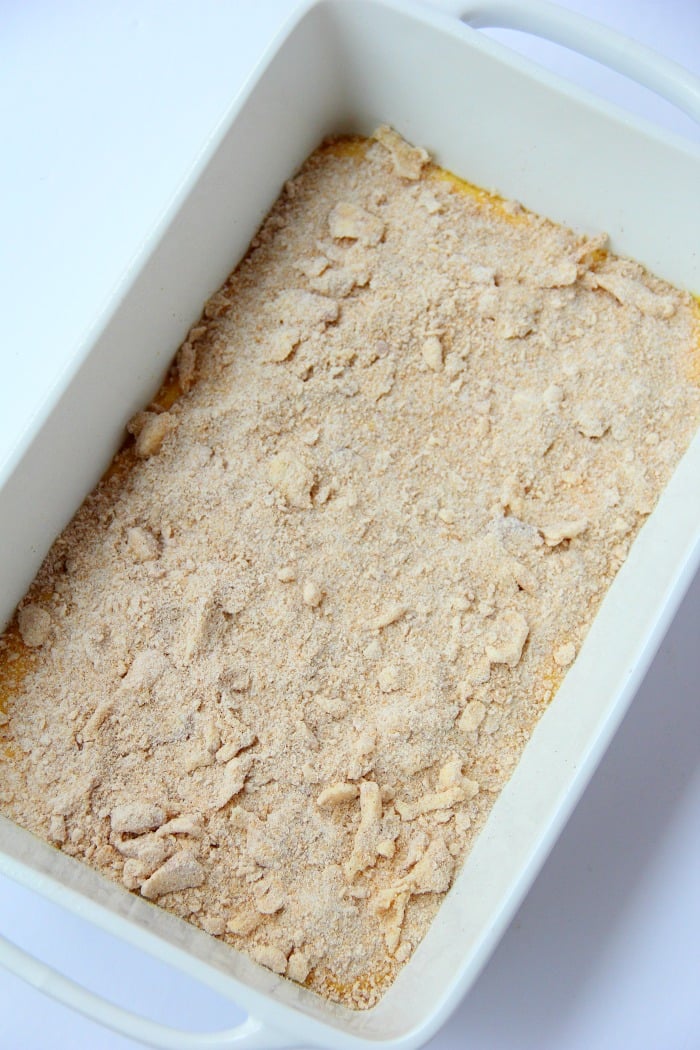 When adding the next layer of batter, drop it in dollops over the streusel, doing your best not to disturb the streusel. Spread the batter out gently to the sides of the pan with the back of a spatula.
Add the remaining streusel and pop it in the oven.
I've found that the cake normally has to bake a bit longer than a standard box cake. When it's done the top should be browned and may even be a bit "crackly." That's okay!
I allow the cake to cool just a little while before I cut it. When it comes to coffee cake, it should really be served warm.
What I love most about this coffee cake is the cinnamon streusel. The hidden center layer is a wonderful surprise and pretty much "makes the cake."
If you have any coffee cake left over, you can use your microwave to warm up pieces of the cake the next day.
You'll find that after the first piece, you'll want another. So, if the thought of two pieces of cake makes you feel a bit guilty, then just make sure you serve yourself up a generous cut the first time round. ?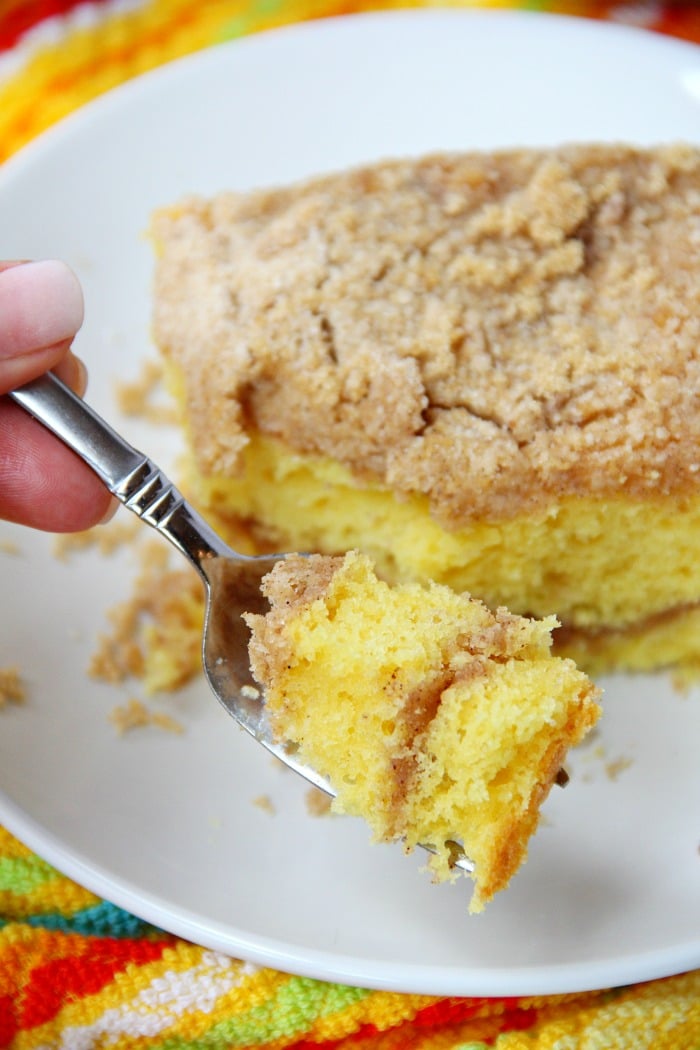 Make a pan of this easy coffee cake this weekend for Mother's Day. It's the perfect addition to a Sunday brunch!
Ready for More Brunch Inspiration?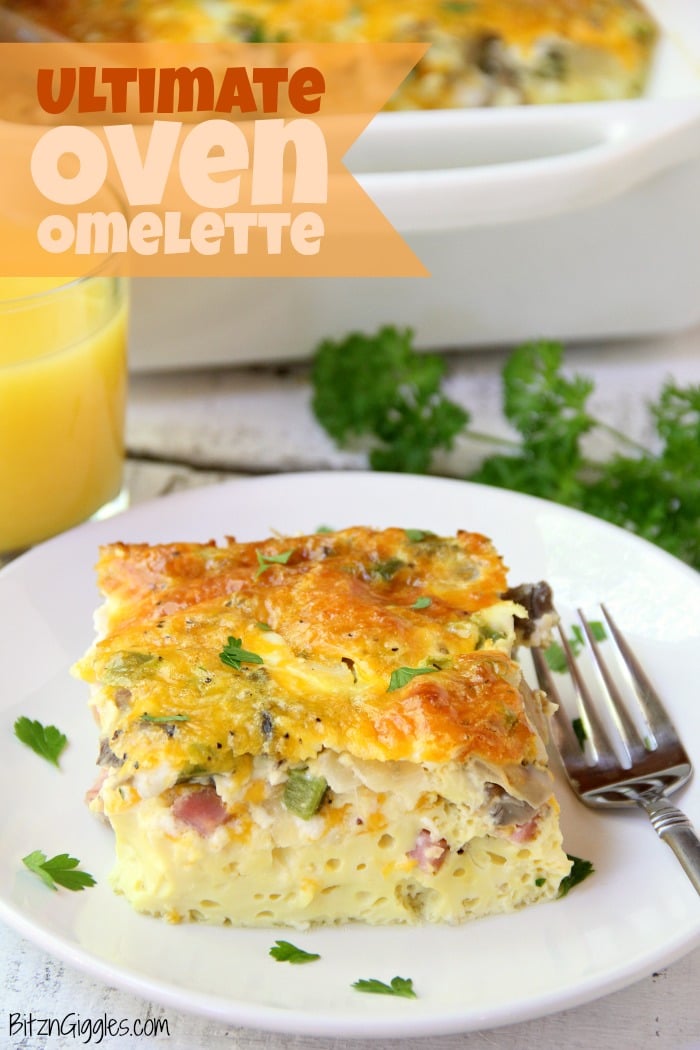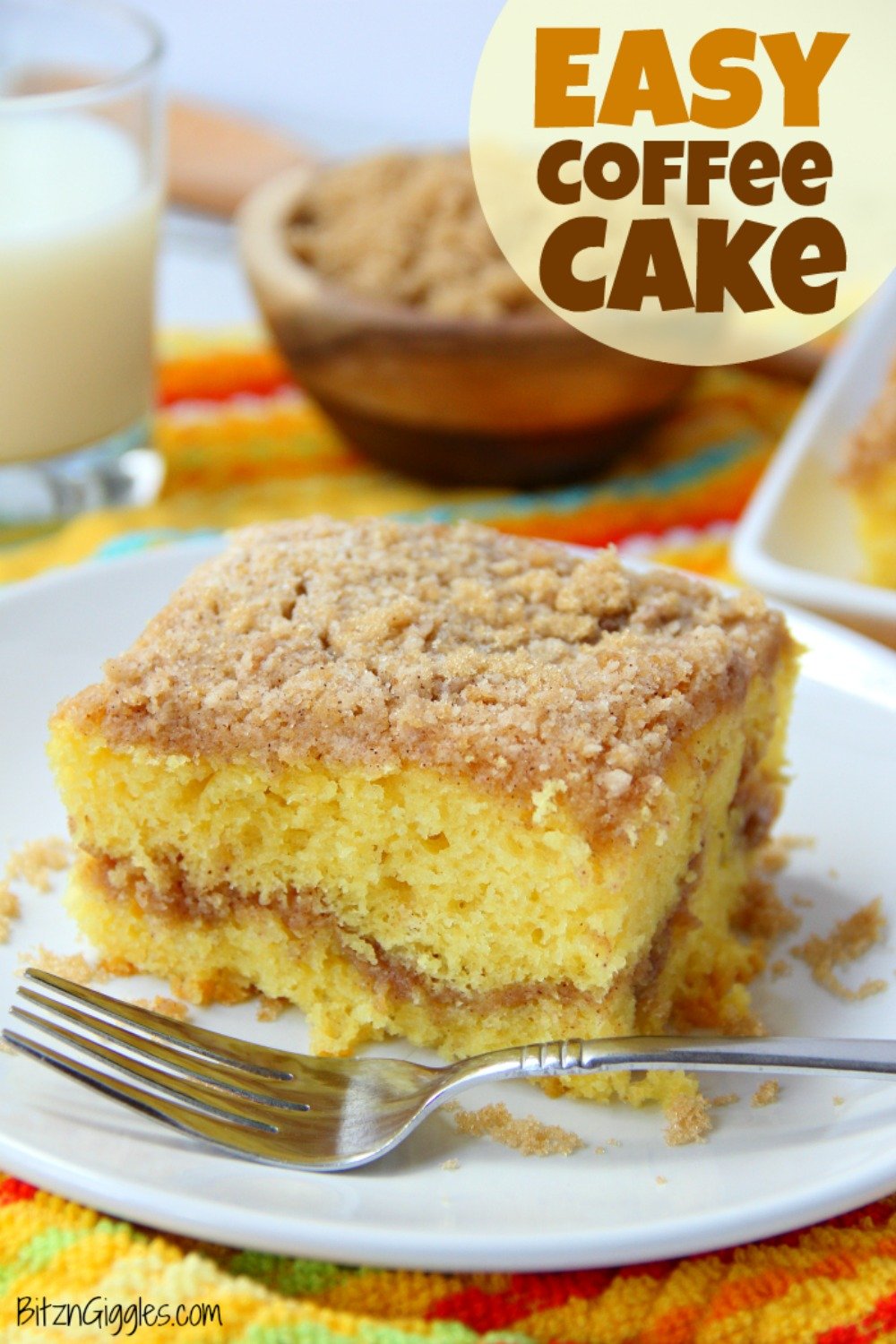 Easy Coffee Cake
A delicious and easy coffee cake made with a doctored-up yellow cake mix and filled and topped with crumbly, buttery cinnamon streusel!
Ingredients
For the Cake
Package yellow cake mix
1 cup sour cream
1/4 cup water
1/3 cup melted butter
4 eggs
For the Cinnamon Streusel Topping
1 cup flour
1/2 cup sugar
2/3 cup brown sugar
1 teaspoon cinnamon
1/4 teaspoon salt
1 stick butter, chilled and cut into cubes
Instructions
Preheat oven to 350° Fahrenheit.
In a large mixing bowl, combine cake mix, sour cream, water, butter and eggs.
Pour half the batter into a lightly greased 13×9″ baking pan.
In a medium bowl, prepare cinnamon streusel topping by combining flour, sugar, brown sugar, cinnamon, salt.
Cut in chilled butter until you get a crumble consistency.
Sprinkle half of the streusel mixture on top of the cake batter in the pan.
Drop dollops of the remaining batter on top of the streusel mixture.
Spread batter gently out to edges of pan.
Sprinkle the remaining streusel mixture on top of the cake batter.
Bake uncovered for 40-50 minutes or until a toothpick comes out clean when inserted into the cake.
(Visited 13,537 times, 1 visits today)