Ultimate Oven Omelette – This breakfast oven omelette is filled with veggies, ham and cheese and baked in the oven. Perfect for a party crowd!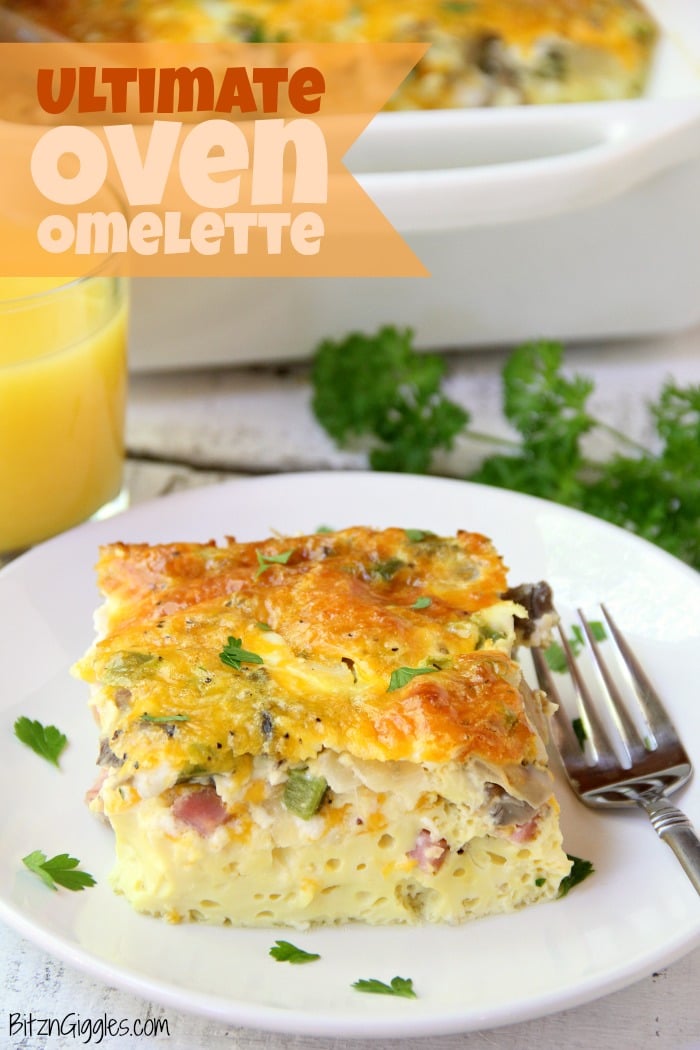 This post may include affiliate links. Please see my disclosure.
We're approaching casserole season. Casseroles are really one of my favorite types of dishes – mostly because they're easy, delicious and taste even better when eaten the next day.
This Oven Baked Omelette falls in the casserole category, in my opinion, because it's a one pan meal, perfect for serving a crowd and heats up well the next morning. I love that this is baked RIGHT IN THE OVEN!
Preparing the Oven Baked Omelette
When I say this feeds a crowd, I mean it. The omelette, itself, uses 18 eggs.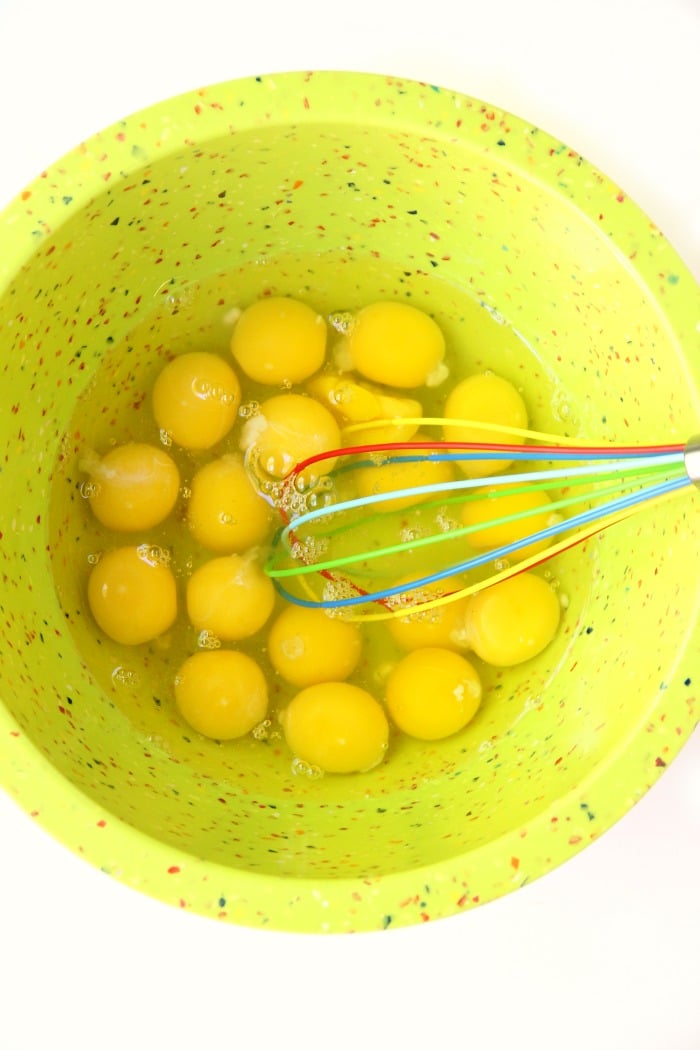 Once you have the eggs whisked, you start mixing in all of the other goodies. . .ham, green peppers, onions, cheese, mushrooms, etc.
I call it the ultimate oven baked omelette because you can really throw anything in there that appeals to you. Dice up some jalapeños and add those to the omelette if you want to add a little heat!
Once you have everything mixed together, you just pour it into a greased 13×9″ baking pan. I use butter to give it a little more flavor and make sure to brush the sides of the pan in addition to the bottom for easy removal after the omelette is baked.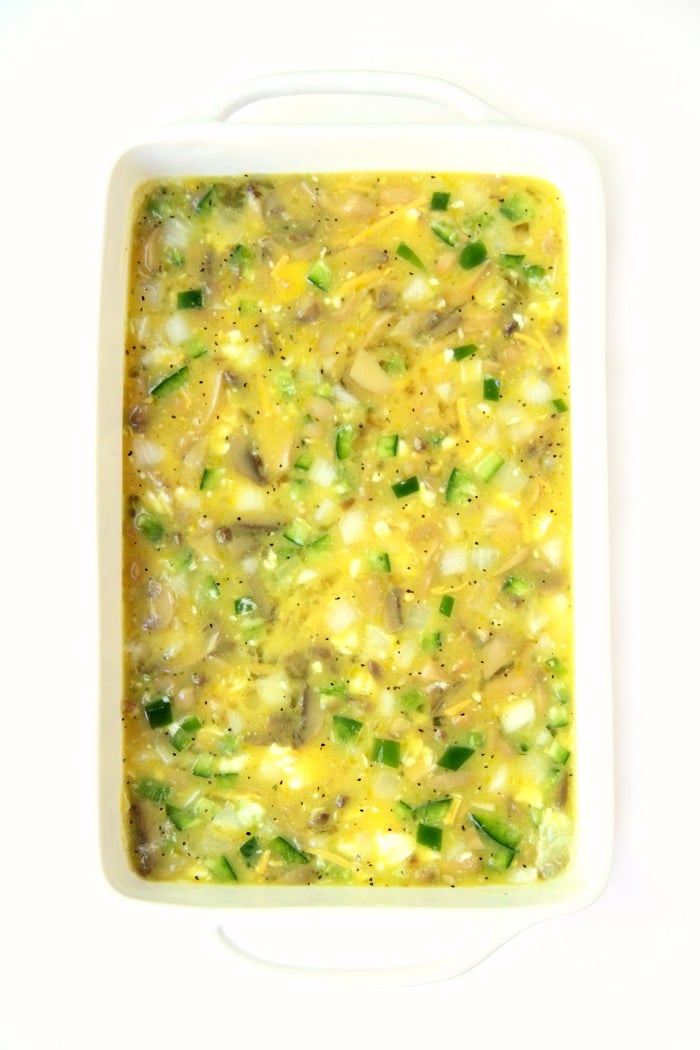 I also like to divide the shredded cheese, so I mix half in with the rest of the ingredients and sprinkle the remaining cheese on top before I pop it into the oven.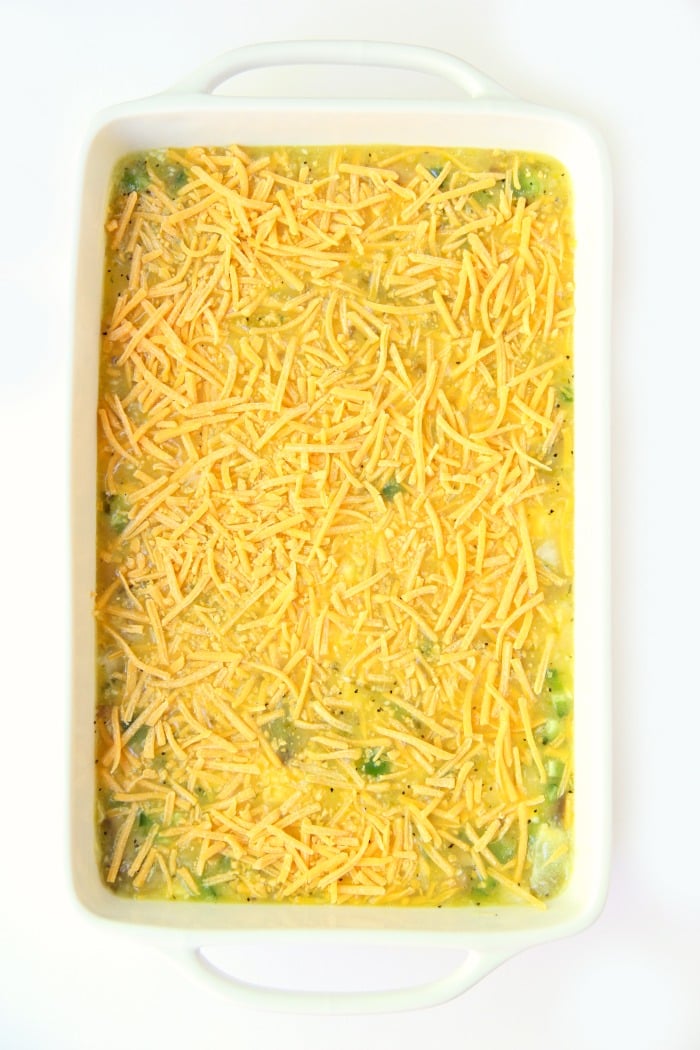 It takes a little over an hour to bake, but when it's finished, it's golden brown and ready to eat.
And it cuts beautifully.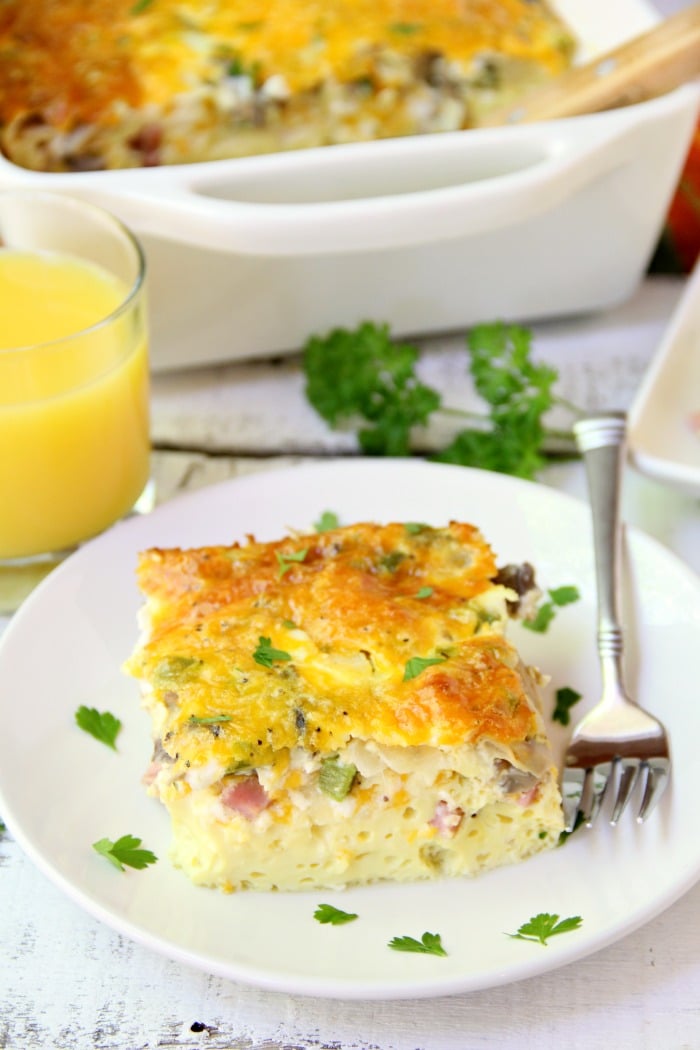 It's perfect for a brunch, party or the holidays when you're serving a group of people.
And I'm pretty sure it would go over well with the guys, too. Serve it alongside some toast or pancakes and fresh fruit, and everyone should be happy.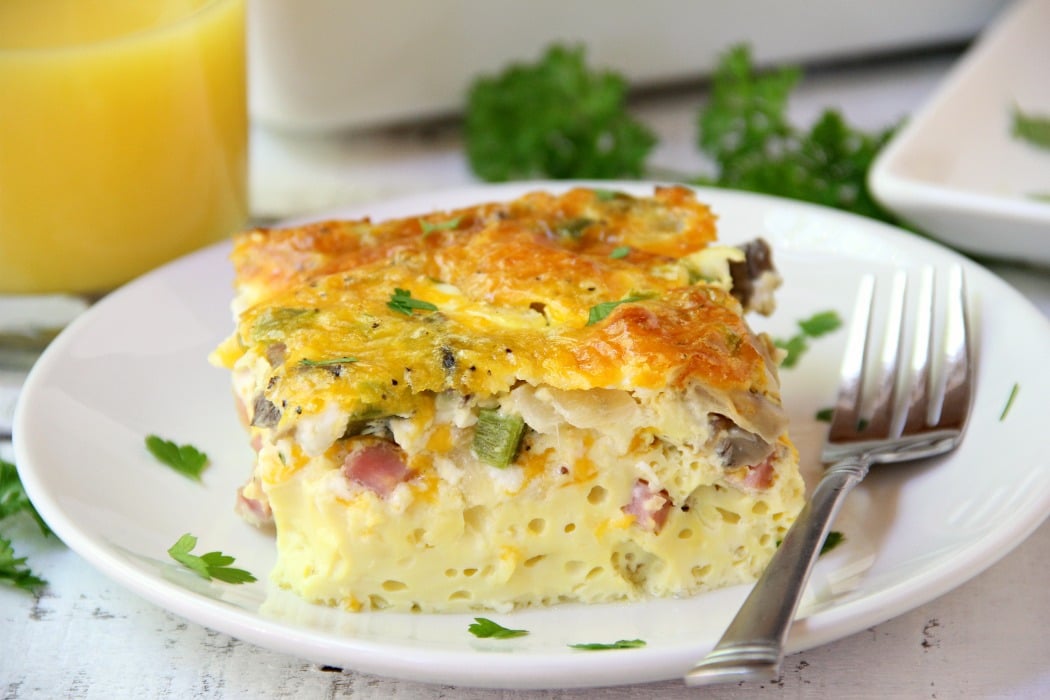 So, if you're not sure what you're making for breakfast tomorrow, give this ultimate oven baked omelette a try!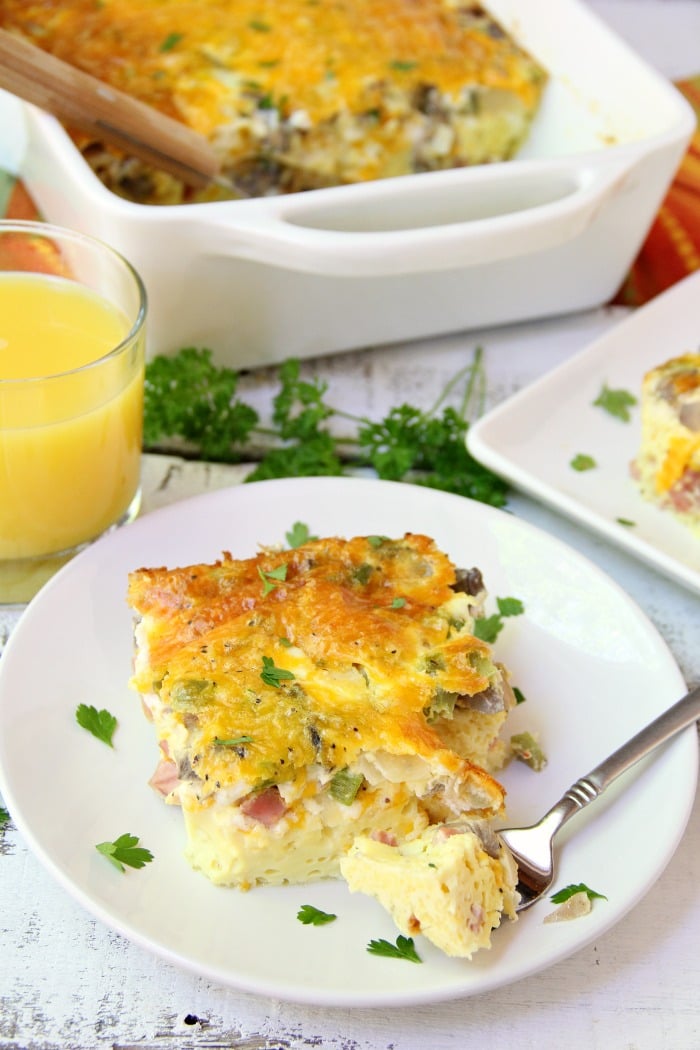 Ultimate Oven Baked Omelette
This breakfast oven omelette is filled with veggies, ham and cheese and baked in the oven. Perfect for a party crowd!
Ingredients
2 tablespoons butter, melted
18 eggs, beaten
8 ounces sour cream
1 cup milk
1 teaspoon salt
1 teaspoon pepper
1/4 cup green pepper, chopped
1/4 cup onion, chopped
2 cups ham, diced
13.25 ounce can of mushrooms, drained
2 cups shredded cheddar cheese, divided
Instructions
Preheat oven to 325º Fahrenheit.
Brush butter on sides and bottom of a 9×13″ pan.
Mix eggs, sour cream, milk, salt, pepper, green pepper, onion, ham, mushrooms and half of the shredded cheese.
Pour into pan.
Top with remaining shredded cheddar cheese.
Bake 1 hour & 15 minutes.
Cut into squares.
SaveSave
SaveSave
SaveSave
SaveSave
SaveSave
(Visited 36,652 times, 1 visits today)