This quick and easy raspberry cake is served warm with fresh raspberries baked in and topped with a sweet vanilla glaze!
Happy April Fool's Day! I don't have any tricks up my sleeve today but I have a ton of deliciousness I want to share!
Spring makes me excited for everything "fresh!" I made some of my pico de gallo last weekend and I can't wait to whip up some of my bruschetta. It's time to begin making the switch from casseroles to recipes with fresh vegetables and fruit. So, what better way to kick off the beginning of April than with a berry dessert? I mean, who doesn't love raspberry recipes? You're a FOOL if you don't! (Just kidding. To each his own. I just needed to work that April Fool's Day thing in.) 🙂
In my opinion, this berry cake is perfect for dessert OR breakfast. Are you a fan of warm breakfast cakes and muffins? Yes? Then this cake needs to happen in your kitchen! This is a classic recipe and probably quite similar to something your grandma or mother used to make back in the day. Today, it still tastes just as delicious as it did back then.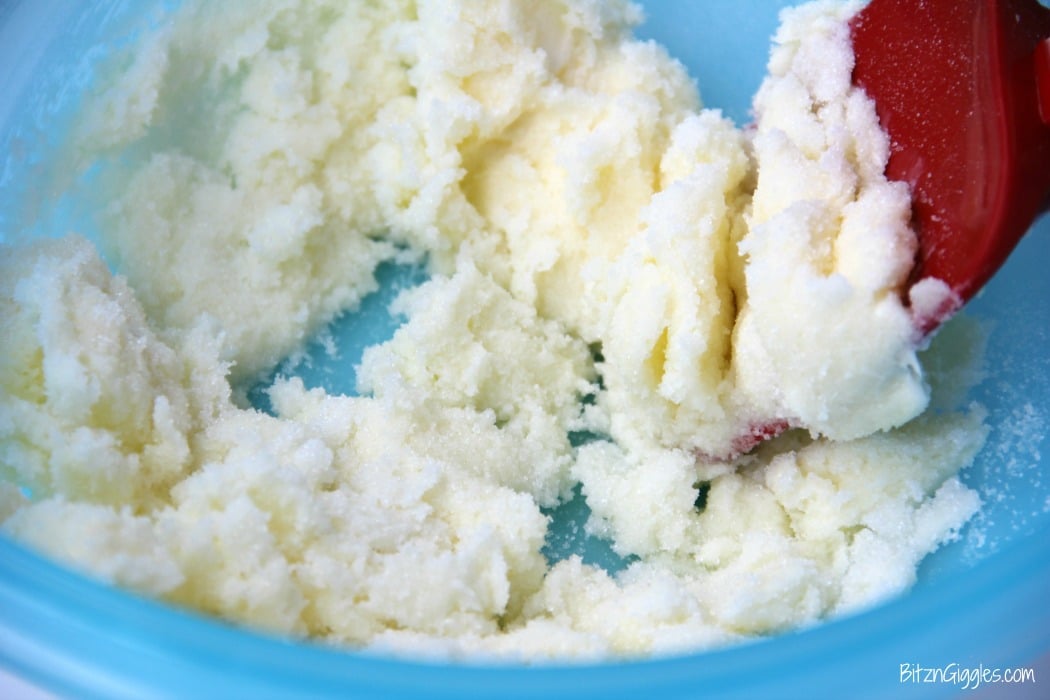 I'm normally not a huge fan of big chunks of fruit in my cakes but this cake is different. The raspberries literally melt in your mouth along with the moist cake. They provide the perfect amount of tartness along with the sweet glaze.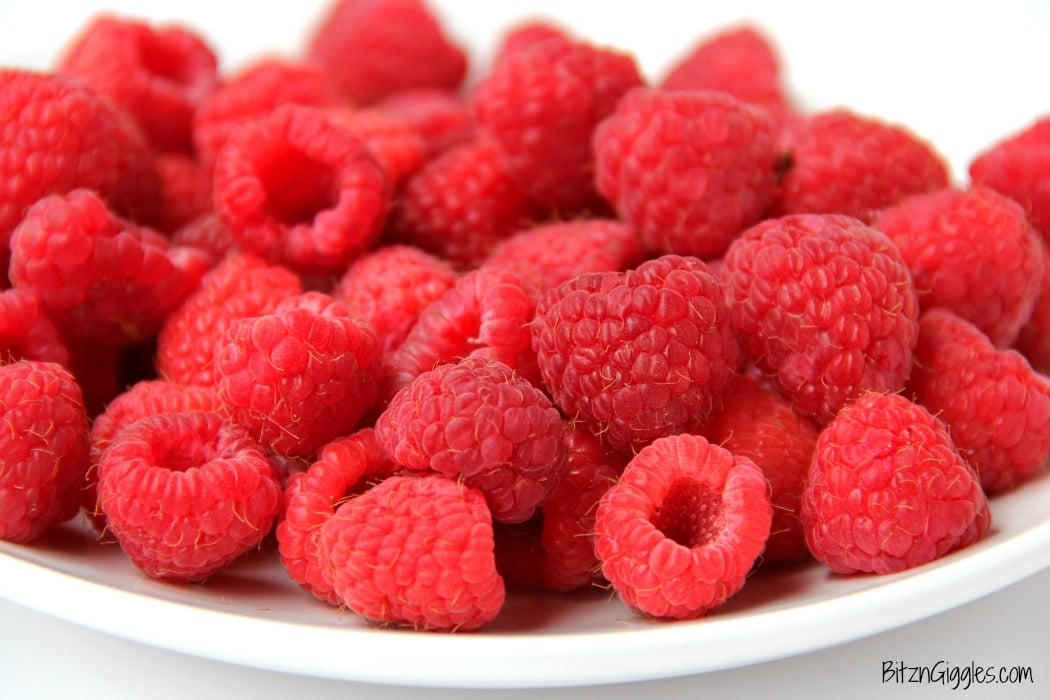 I mean, it really doesn't get any better than this, does it? Hello, you gorgeous berries.
The raspberries get sprinkled right on top of the cake before you slide the pan into the oven.
And that glaze, oh that sweet glaze, is truly the "icing on the cake." My favorite time to eat this raspberry cake is immediately after I pour the glaze on. Oh my goodness. It's so, so good.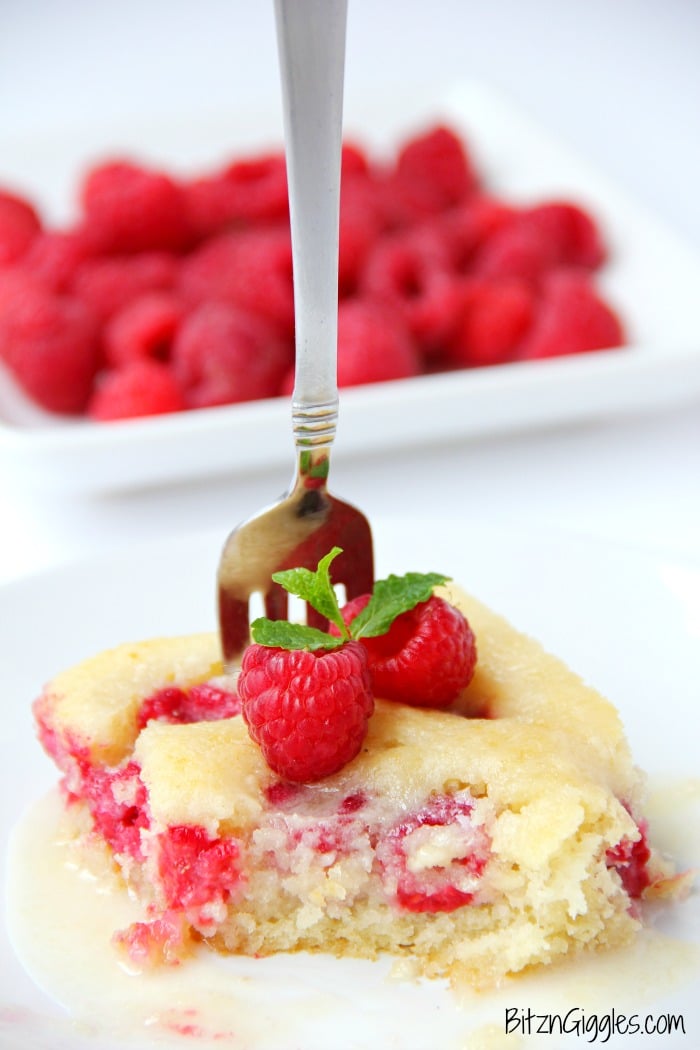 Now don't wrong, you can make this ahead of time and refrigerate it, but I would advise allowing it to come to room temp or cutting it and warming individual pieces for a couple seconds in the microwave before serving. I never used whipped topping on this cake because I don't think it's necessary, BUT. . .if you want to sweeten it up even more, go ahead and dollop it on.
Just enjoy. . .
I sure did. 😉
Warm Raspberry Cake With Vanilla Glaze
This delicious cake is served warm with fresh raspberries baked in and topped with a sweet vanilla glaze!
Cook Time: 30 mins
Total Time: 30 minutes
Ingredients
For the Cake
2 cups sifted flour
1/2 teaspoon salt
3 teaspoons baking powder
1/2 cup butter, softened
1 cup granulated sugar
1 egg
1 teaspoon vanilla extract
1 cup milk
1 pint fresh raspberries (or 12 oz. package frozen raspberries)
For the Glaze
1 1/2 cups powdered sugar
2 teaspoons butter, melted
3 tablespoons milk
1/2 teaspoon vanilla extract
Instructions
For the Cake
Preheat oven to 375 degrees Fahrenheit.
Sift flour, salt and baking powder.
Cream butter; add sugar gradually and cream until fluffy.
Add the egg and beat well.
Mix the vanilla extract into the milk.
Alternately add the milk and dry ingredients to the butter and sugar mixture.
Pour into greased 9×13 inch pan.
Sprinkle the raspberries on top of the cake.
Bake for 30 minutes.
For the Glaze
Mix together sugar, butter, milk and vanilla extract until well-combined.
Pour glaze over cake while still warm.
(Visited 3,244 times, 1 visits today)