This no-bake Easy Grasshopper Pie is creamy with hints of chocolate and mint. Great recipe for Christmas, St. Patrick's Day or any time of year, really!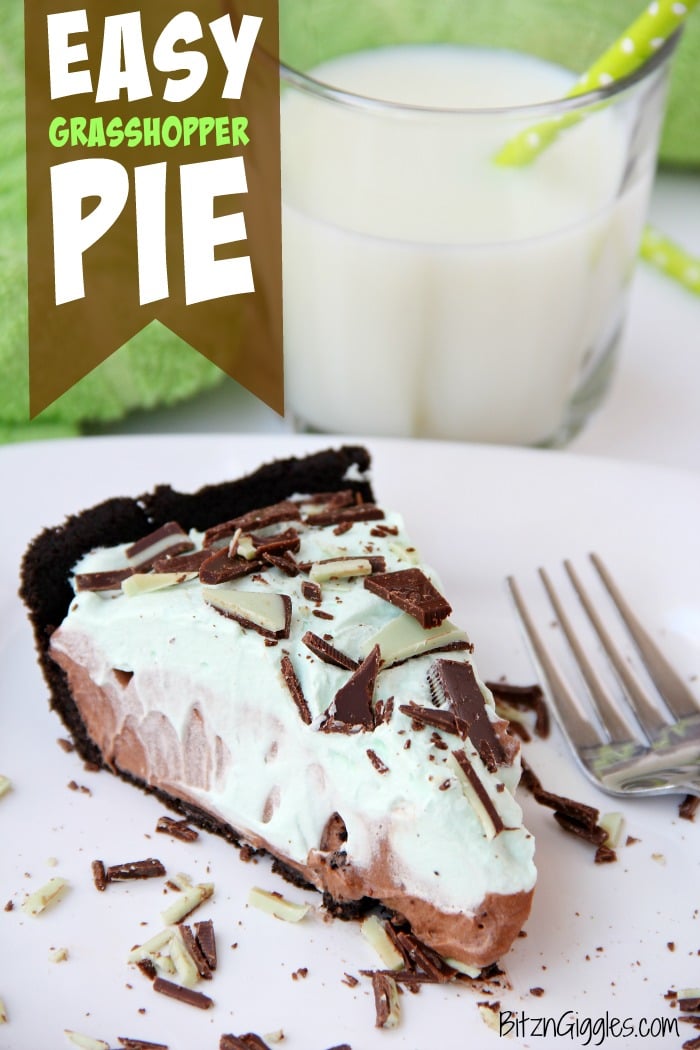 Alright friends, this is the last chocolate and mint dessert recipe I'm posting before all of the Easter fun begins! This EASY GRASSHOPPER PIE is a kid-friendly recipe (although you could add some Creme de Menthe for an adult version ;)), and if you're not a huge mint fan, not to worry. The mint isn't overpowering. I said the same thing about these cookies and these bars, because it's true – the chocolate/mint balance should be just that. . .balanced.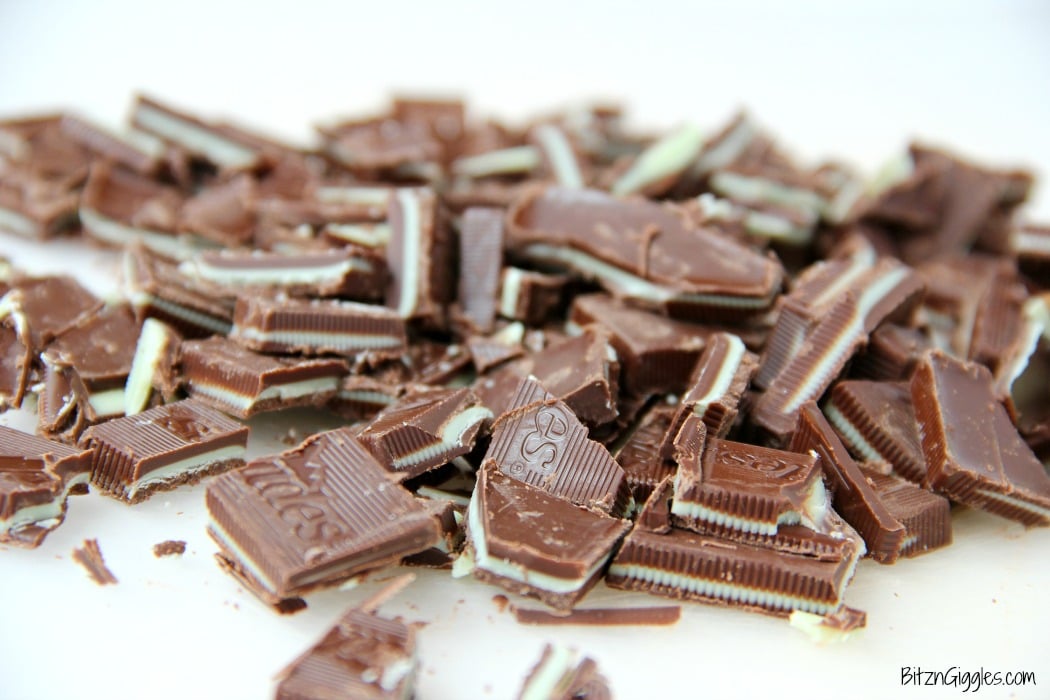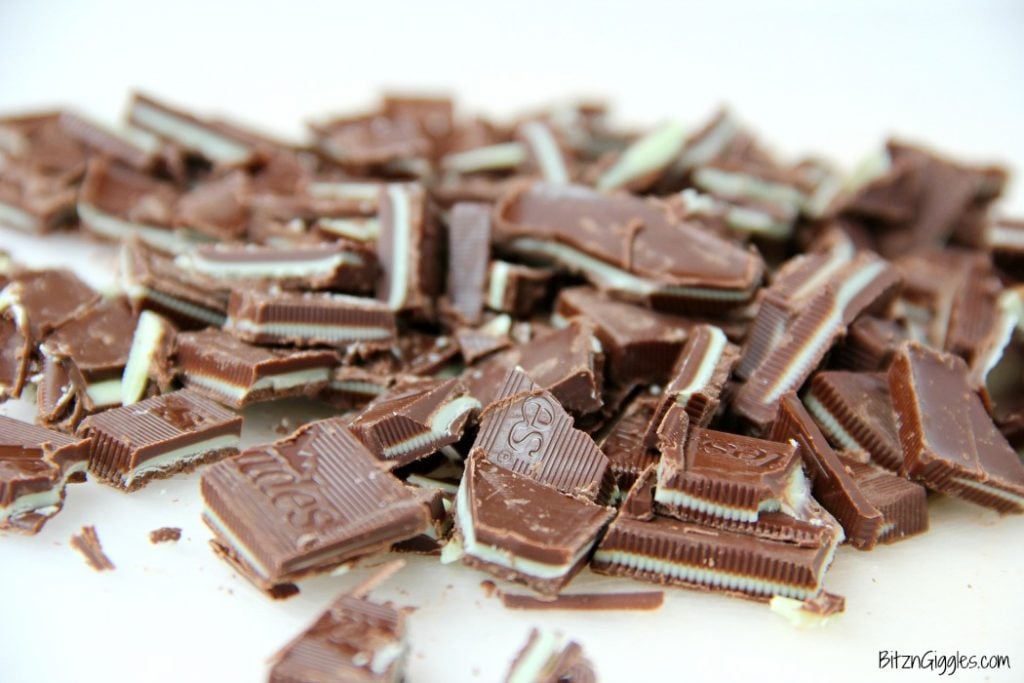 Andes Mints are my favorite kind of mint to use in desserts. They just melt in your mouth and before you know it. . .you've eaten 10-12. 🙂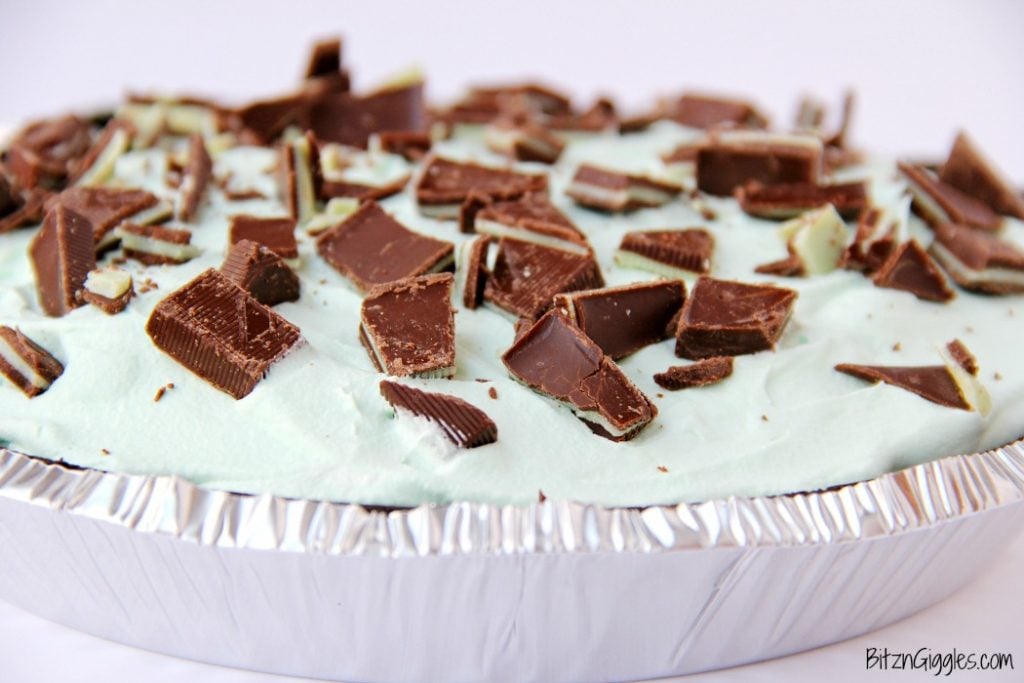 So, I call this pie easy, because it is. I used a store-bought Oreo crust and then just filled it with some no-bake creamy goodness and added a couple drops of green food coloring to give it a festive look for St. Patrick's Day! There is no shame in using store-bought crusts. Don't let anyone ever tell you any different. We're all busy, but with a few shortcuts we can still make delicious desserts and meals.
If this is your first time visiting the blog, stick around because that's what we're all about here at Bitz & Giggles. Easy and delicious recipes.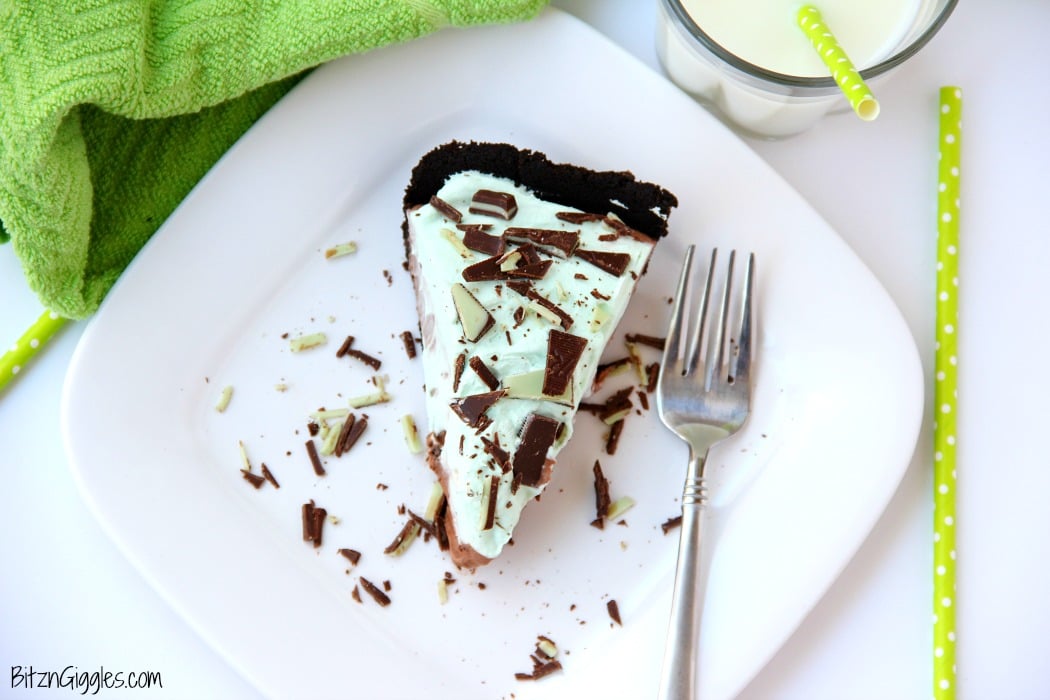 I've been experimenting with a lot of dessert recipes lately and I'm still not sure what I'm going to make on St. Patrick's Day. Our friends are having us over for corned beef and cabbage. Terrie, if you're reading this, "Hold the cabbage, pass the beef and could you you make some of those carrots and parsnips again?" So, so good. We'll chat about the dessert and well. . .the green beer I think is a given. 😉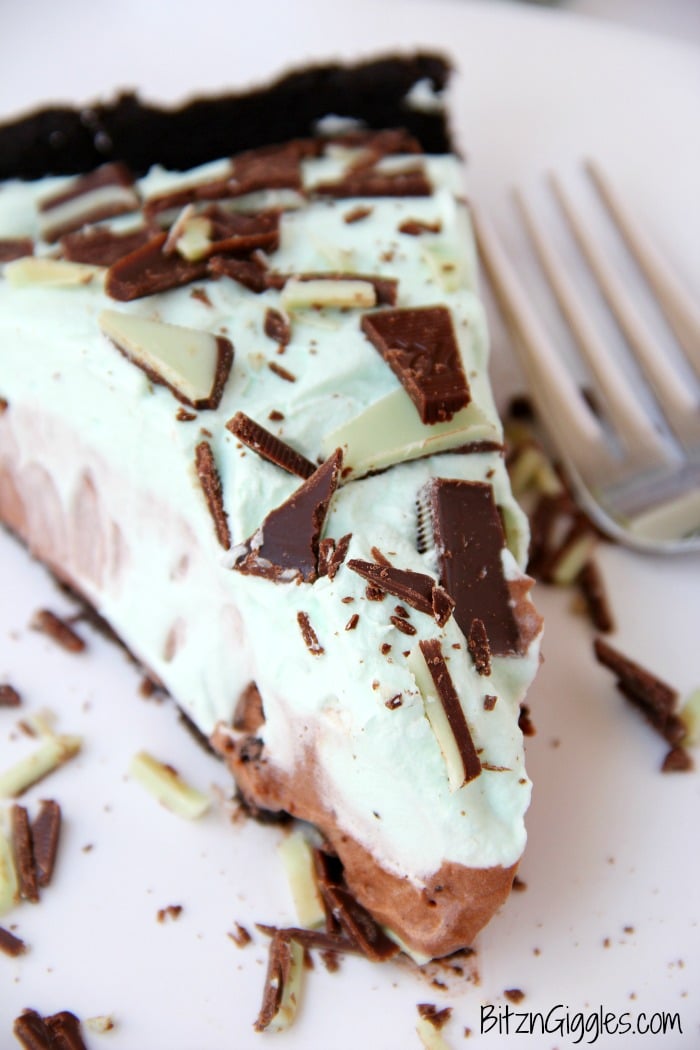 Whatever your plans are for St. Patrick's Day, I hope you spend it eating some good food around a table with great friends!
Easy Grasshopper Pie
Kid-friendly chocolate and Andes mint pie recipe! Uses a store-bought Oreo crust so it comes together in literally minutes!
Ingredients
1 1/2 cups milk
1 3.9 ounce package instant chocolate pudding
8 ounce contained whipped topping, divided
1 pre-made Oreo pie crust (9 inch)
1/4 teaspoon mint extract
3 drops green food coloring
1 cup Andes Mints, chopped
Instructions
In a bowl, whisk together the milk and the pudding for about two minutes.
Fold in half the container of whipped topping and the mint extract.
In another bowl, add the remaining whipped topping and the food coloring.
Spread over the pudding layer.
Top with chopped candies.
Cover and refrigerate 3-4 hours or until set.
(Visited 12,202 times, 1 visits today)