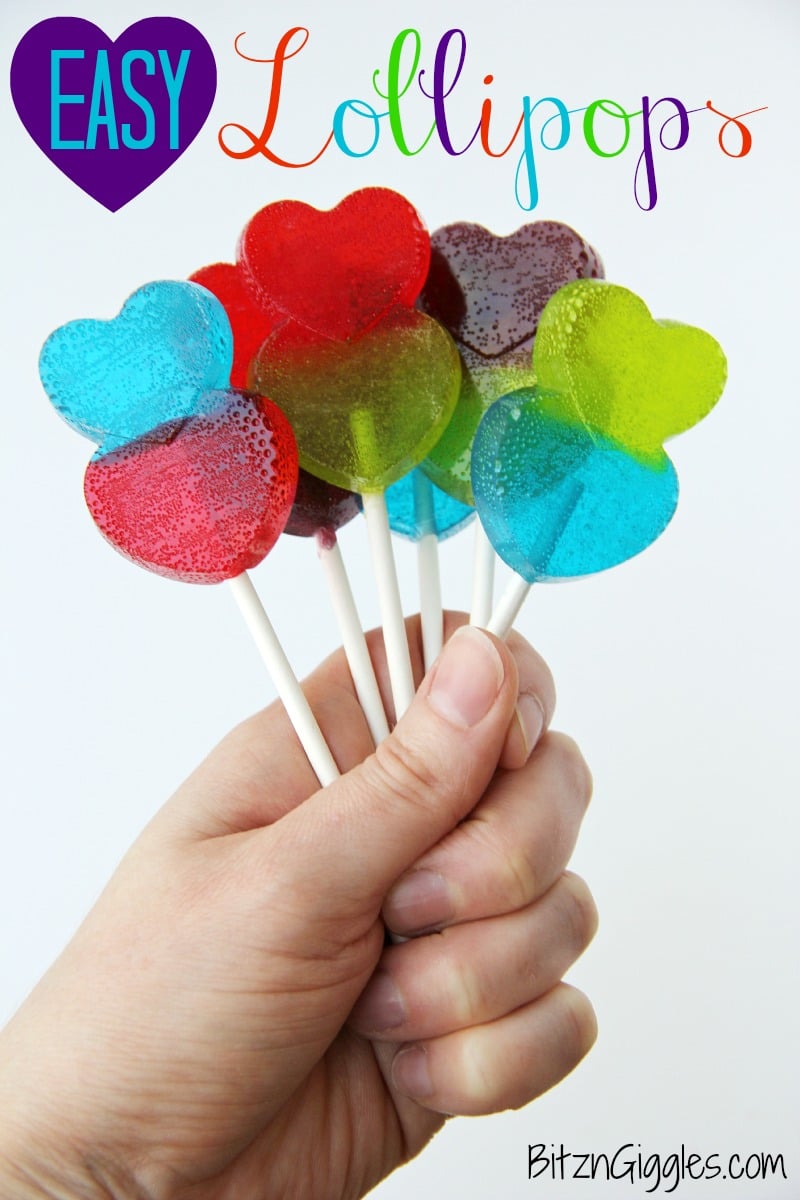 *This post may include affiliate links. Please see my disclosure.
Gah! I have spring fever already. Is that bad? The good news is I'm going to be basking in the sun in the Dominican Republic in just a couple weeks. The bad news is I'll have to return home to snow and frigid temps eight days later – I think that's going to make my spring fever even a bit worse.
Every year there comes a time, usually close to the end of winter, where I start craving color. I need to see color. I get so tired of the winter scene outside my back patio door, I do whatever I can to bring some color into my life.
Last year I made these Rainbow Fruit Skewers when I was feeling the winter blues. This year, I made some Easy Lollipops. These little lollies are bursting with color, they're delicious and they are made with literally ONE ingredient, and in a way you may not have thought of. Psst. . .and they're perfect for Valentine's Day!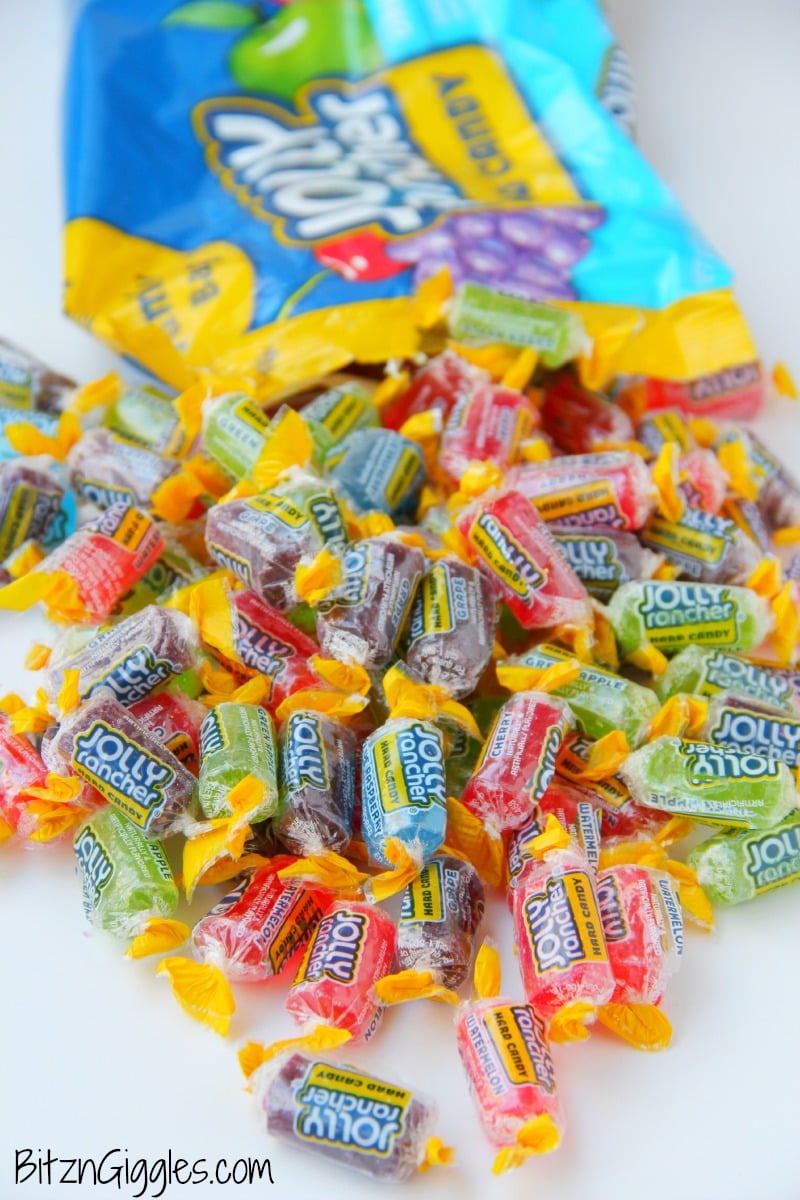 Jolly Ranchers. I've enjoyed Jolly Ranchers since I was a child. I'll admit that my favorite flavors haven't changed. Cherry has always been my favorite, followed by the blue raspberry. What ever happened to the lemon? Did no one like the lemon? I just can't seem to find them anymore.
ANYWAY, if you're from outside of the U.S. and you've never laid your eyes on these little candies, don't fret. Literally any hard candy will work. Heck, you can even use the sugar-free hard candies if that's what you like. You're allowed to be creative here and that's what I love about these easy lollipops.
Besides the hard candy, here's what I used:
Now, before you get all discouraged because you don't have a lollipop mold, I'm here to tell you that you don't need one. You can actually make these lollipops just by placing the candy on cookie sheets lined with foil and position the lollipop stick into the candy halfway through "melting time" in the oven. If you make them this way, I would just crush the candy into smaller pieces if I were to make the lollies without the mold.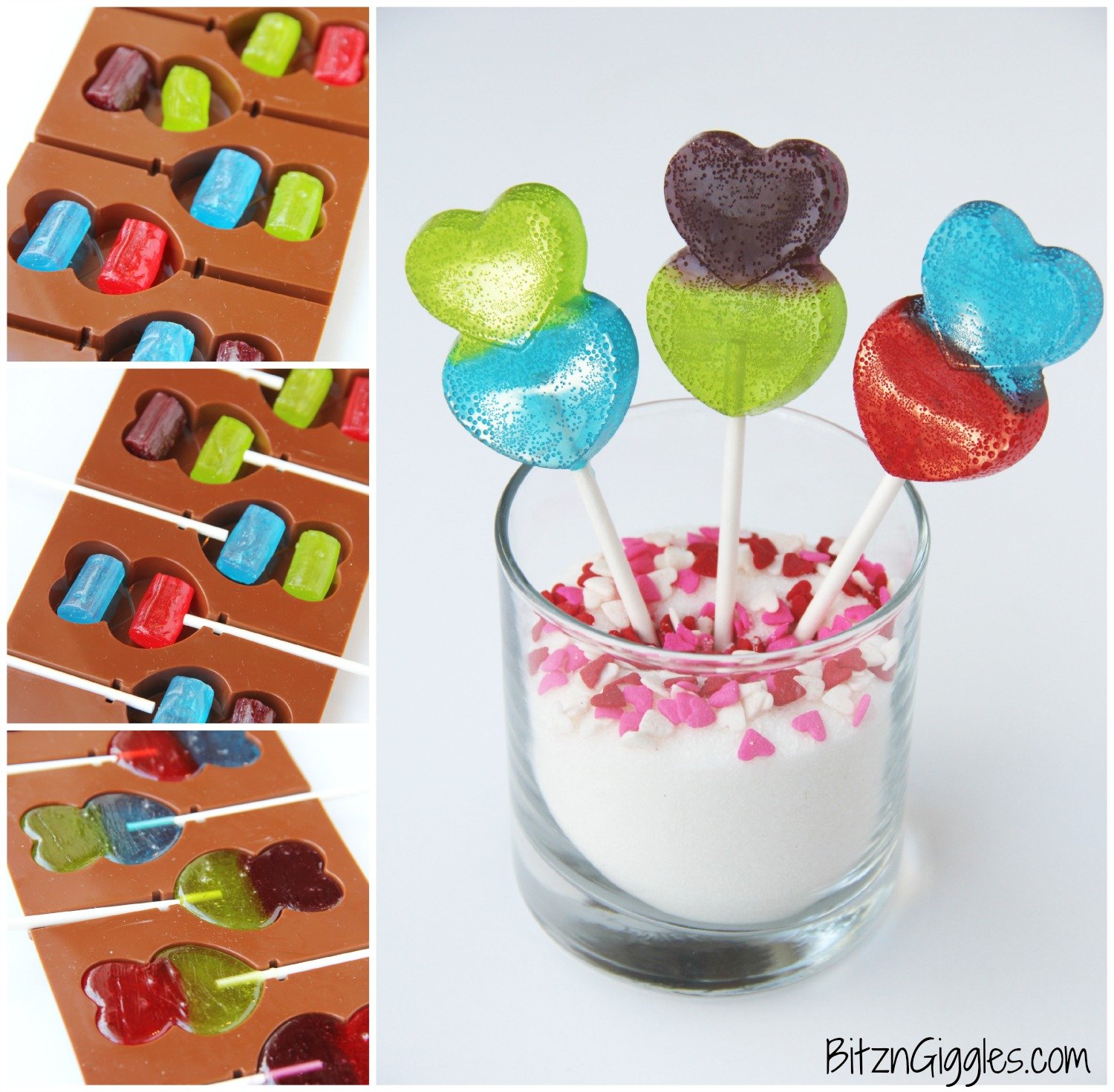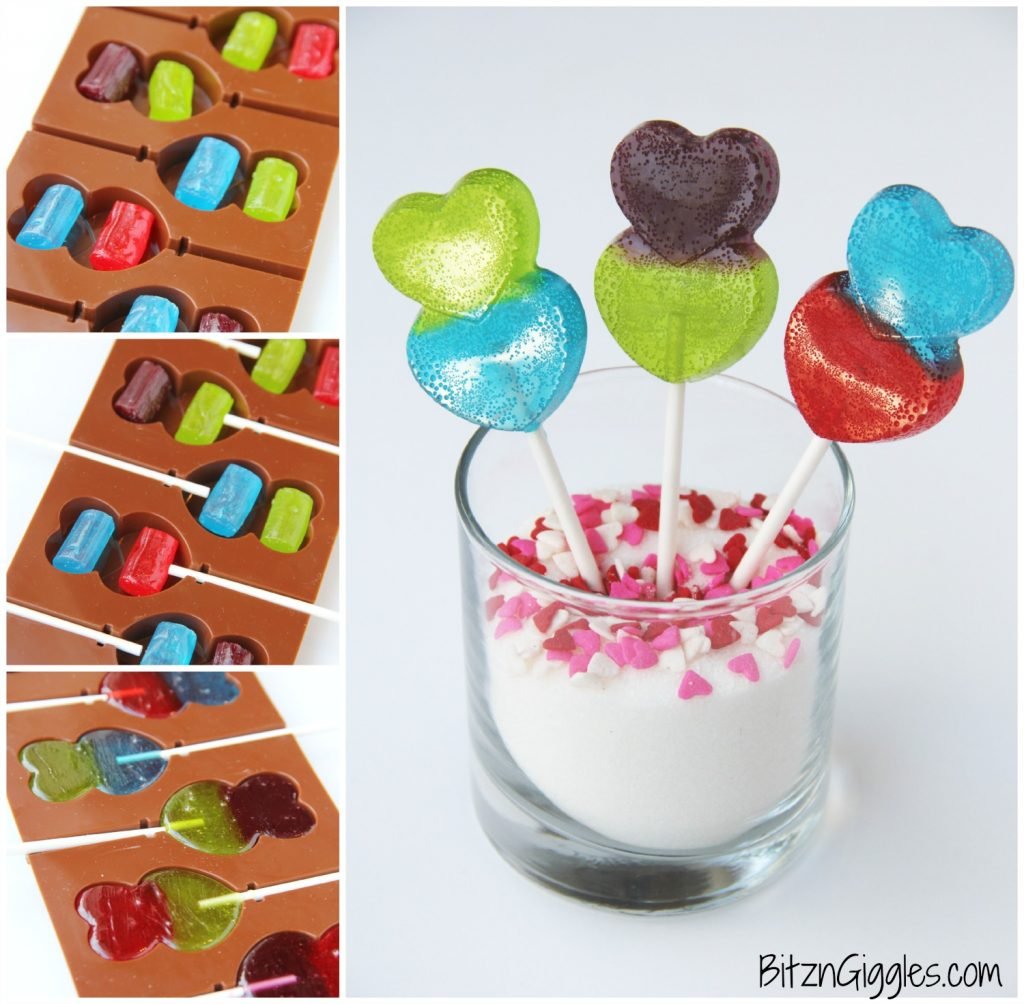 The process is super simple:
Preheat your oven to 300 degrees Fahrenheit.
Place the hard candy into your mold. The amount of candy you place into the mold depends on the size of the mold. For my mold, I used two Jolly Ranchers in this first step. Have fun with the colors! Be creative!
Position your lollipop sticks into the mold.
Place the mold into the oven for 10 minutes. The candy should be pretty well melted.
Open the oven and place two MORE Jolly Ranchers on TOP of the already melted candies. Why? Because you need to fill the mold completely.
Now put the mold back in the oven and allow to bake for about 8 more minutes or until the next set of candies is melted completely.
Before removing from the oven, make sure your sticks are positioned nicely into the candy so when you take the pops out to cool, they're pushed into the pops nicely.
Allow the lollies to cool for about an hour before you pop them out of the mold.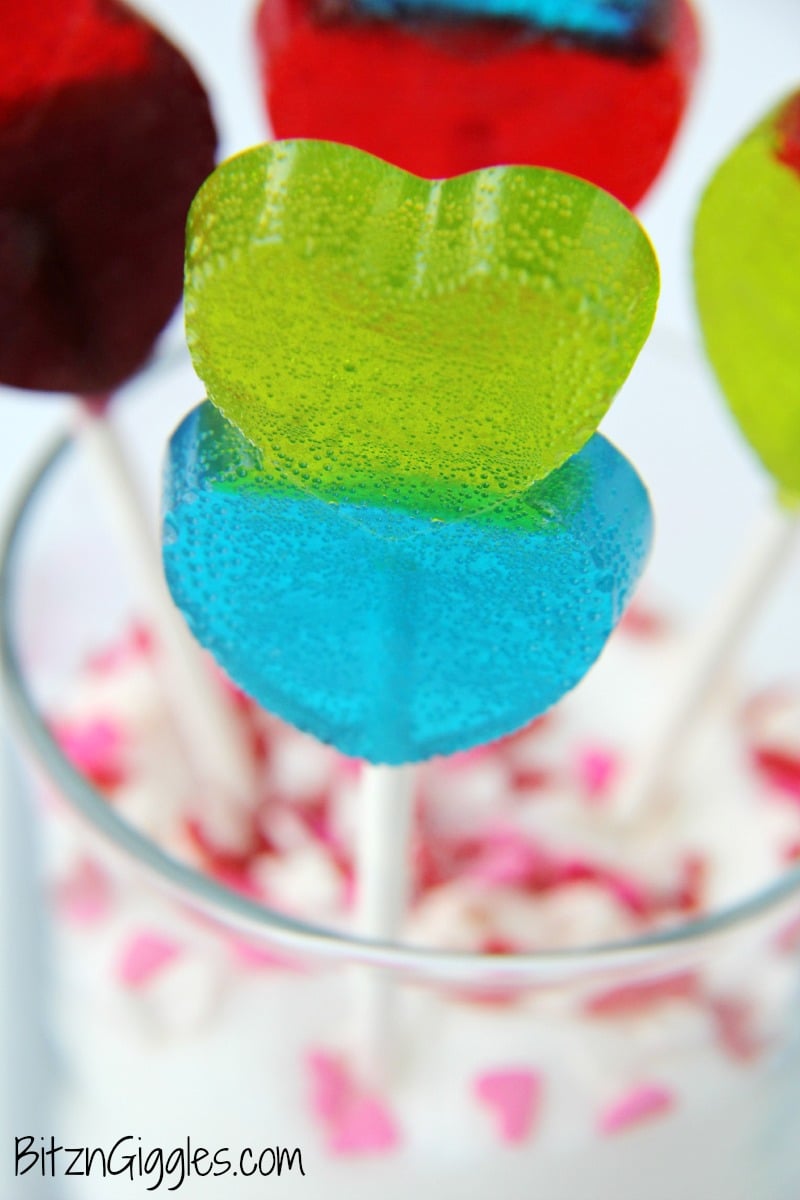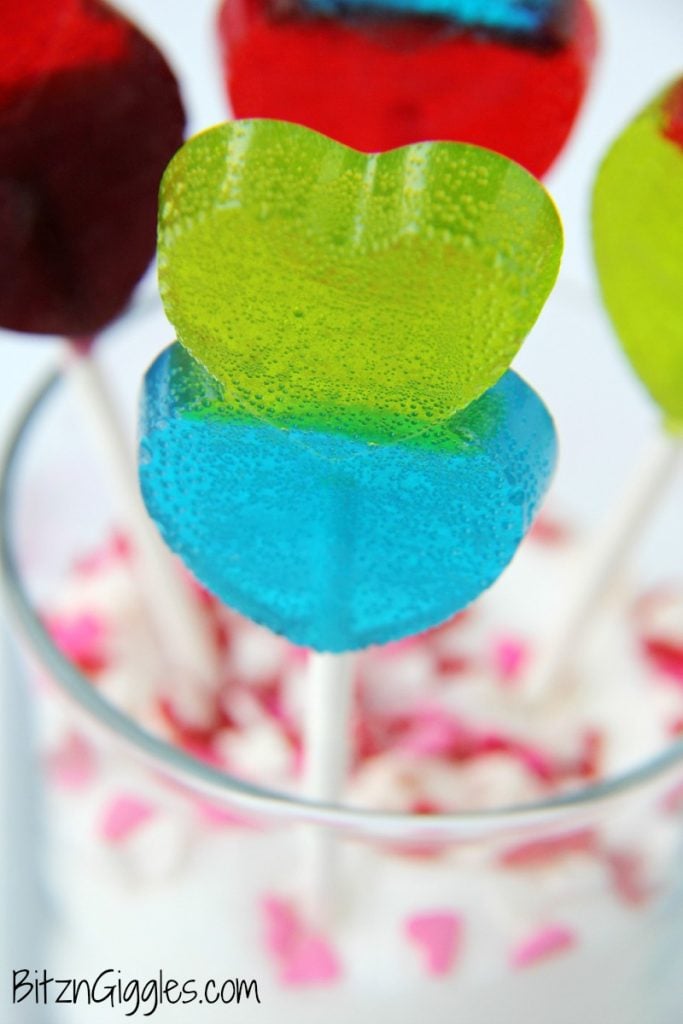 Now, how much fun are these? They're so simple to make and a great activity to do with the kids so they can share them with their friends. How about making some of these to sell at a bake sale or a school event? Pretty awesome if you ask me.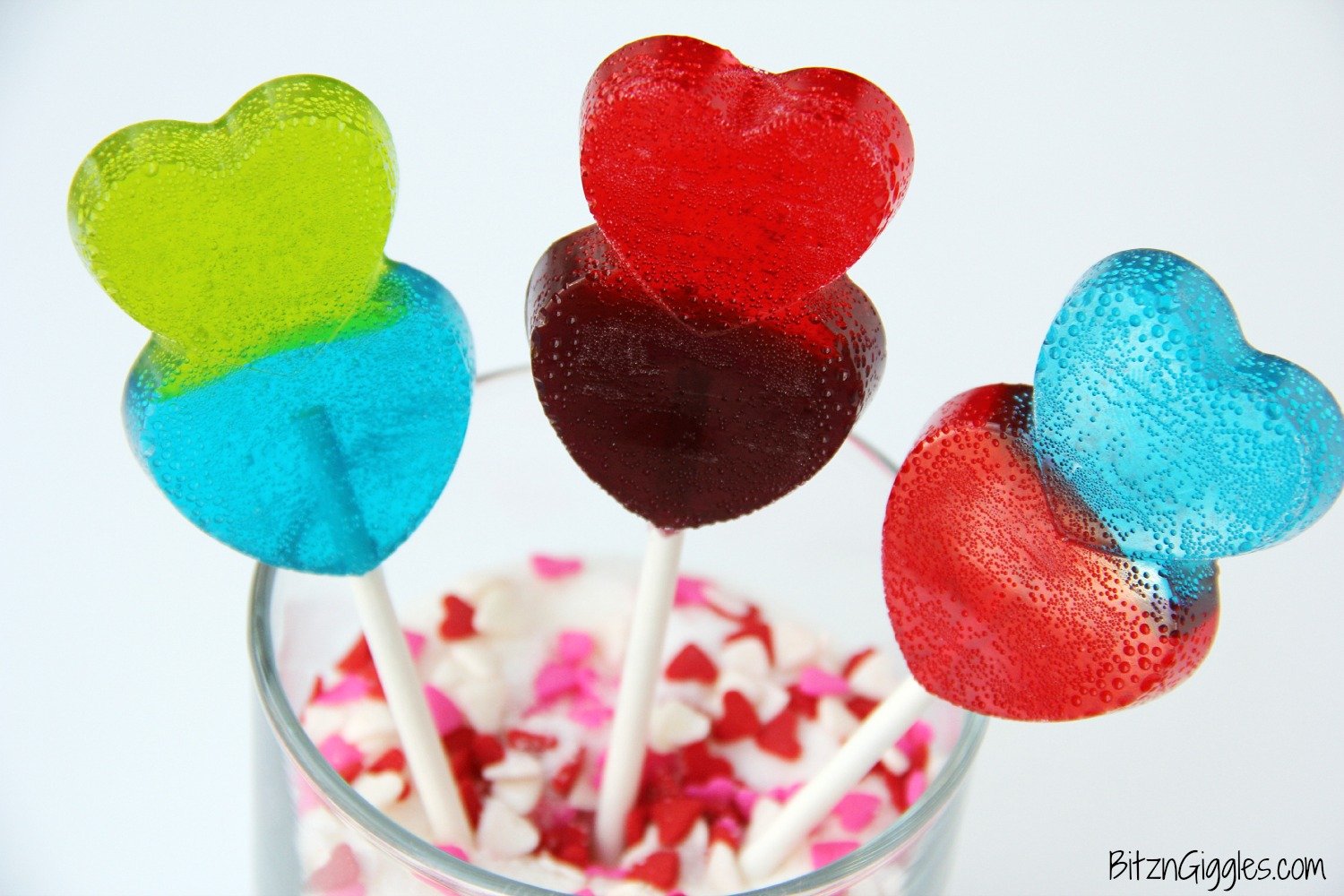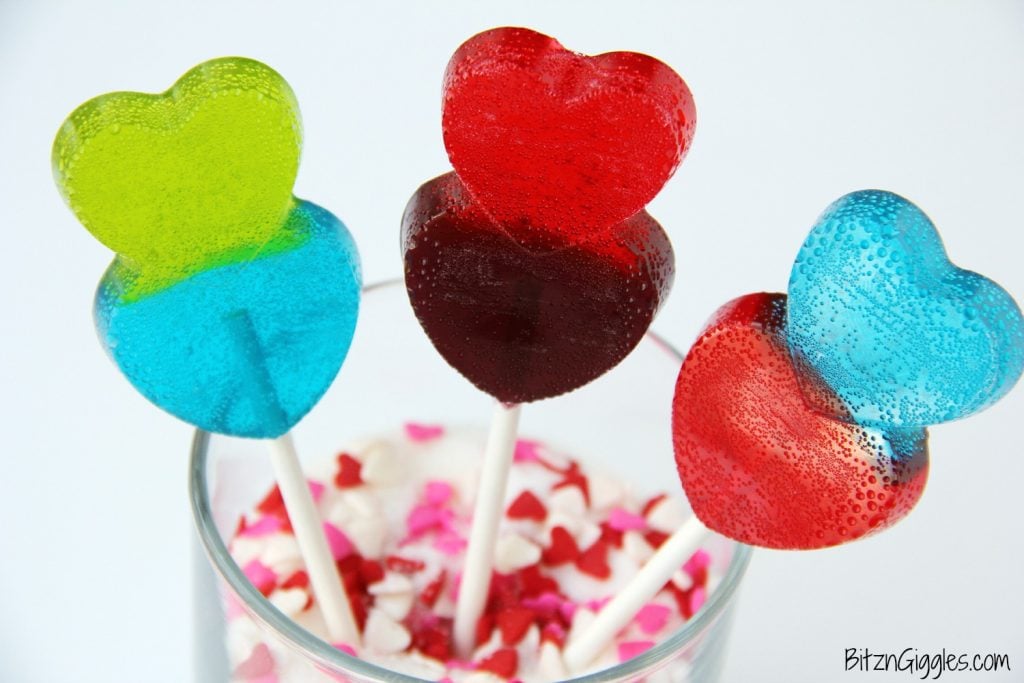 I love easy ideas that turn into beautiful things – and this is certainly one of them.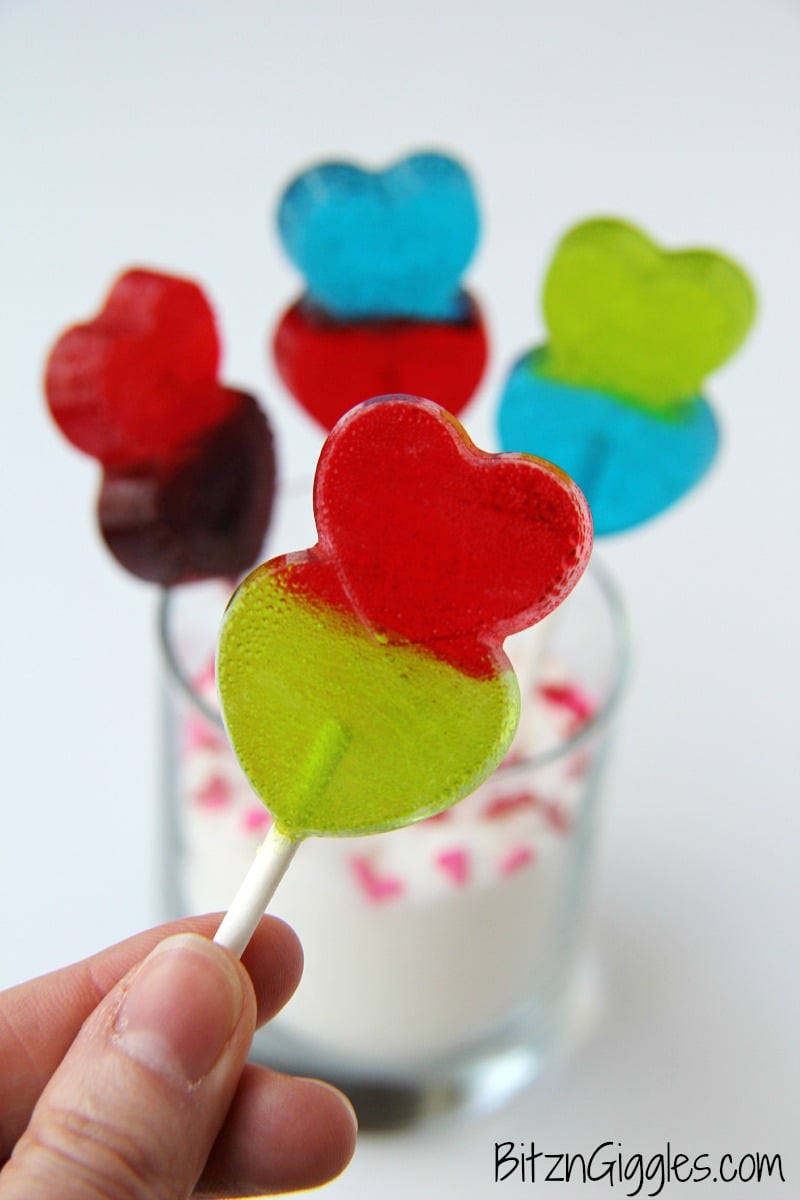 So, go ahead, run and get those candies, preheat your oven and get started making these easy treats. Remember, you don't necessarily need a mold for these lollipops and the sticks you can find at Walmart or Target in the cake decorating aisle. Isn't it about time you brought some color back into your home this season? Start in the kitchen with these beautiful lollipops!
If you decide to make them without a mold, just remember to crush your candy into smaller pieces. Place your candy into a plastic bag and crush the candy into smaller pieces with a mallet or hammer before placing onto a foil lined baking sheet for melting. It's also a good idea to do the destruction outside. Please don't ruin your floors, counter tops or center island. Consider yourself warned. 🙂
(Visited 19,441 times, 1 visits today)