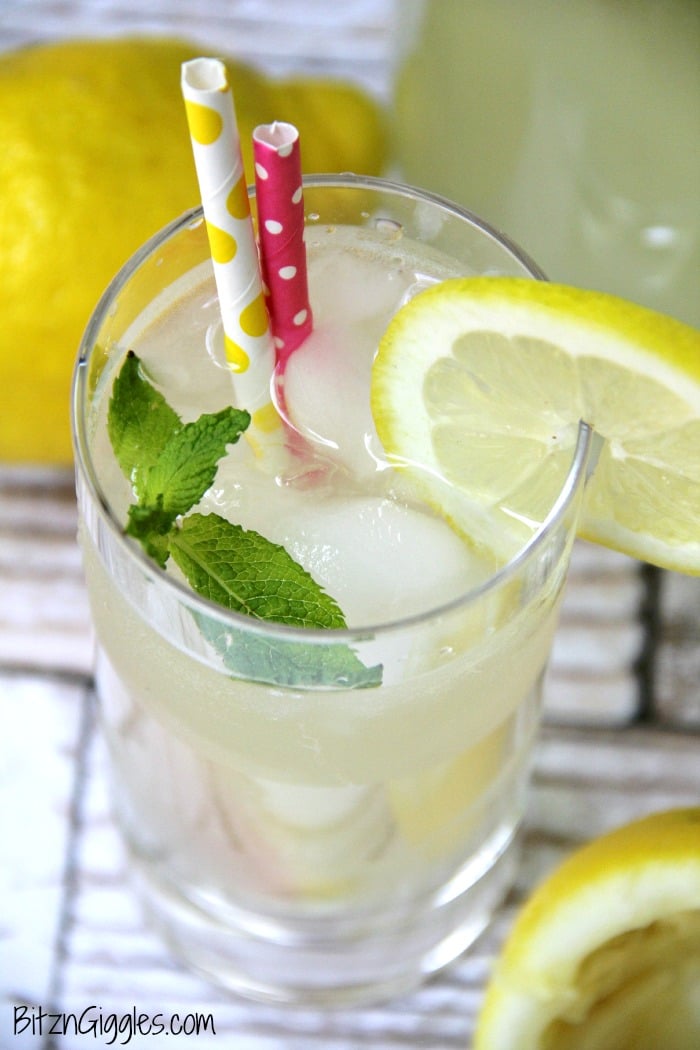 Let me tell you about my month so far. IT HAS BEEN BUSY! That's pretty much an understatement. For those who may have caught a glimpse of me, I've been running garage sales, getting kids off to camp, taking a bazillion conference calls, planning for a family trip, trying to keep the house in order, re-directing a mischievous puppy, and well. . .there's more, but I need to take a minute and breathe. Yes, breathe. I forget to do that at times, do you, too?
This past week I told Josh (my hubby) that things just need to slow down. "Honey, I'm overwhelmed," I told him. "Honey, you're always overwhelmed – and you like it," he replied back. HA! In a way, he's right. I guess I'm not quite sure what I would do with myself if I didn't have the busy schedule that I do, however, I'm a firm believer that everyone does need a bit of a break every now and then. I'm not talking "let's plan a trip to the Maldives" break (I wish), but just taking some time out of your day to sit back and breathe a little.
When Josh isn't traveling, he works out of his office here at our home. When I also work from my home office it offers us the opportunity to grab lunch together between all of the conference calls we take. Sometimes, we go to one of the restaurants on our side of town and other times we just make something quick here at the house. This week I suggested a pizza lunch date. If he would grill the pizza, I would make some fresh squeezed lemonade. Deal? Deal.
We've been really wanting to try the new DIGIORNO Pizzeria!™ Thin pizzas. We love DIGIORNO pizzas because they really DO taste like delivery. I suppose it could have something to do with the fact that they are topped with 100% real cheese, premium meats, vegetables picked at the peak of ripeness and have no artificial flavors. You only taste delicious ingredients – they're incredibly fresh!
DIGIORNO Pizzeria!™ Thin pizzas are available in four mouthwatering varieties, including:
Supreme Speciale: Topped with caramelized onions, red & green peppers, premium pepperoni, Italian sausage
Primo Pepperoni: Topped with premium pepperoni
Margherita (unique to Thin): Topped with diced roma tomatoes, basil, and mozzarella, parmesan, romano and asiago cheeses
Spinach & Mushroom (unique to Thin): Topped with spinach, garlic, mushrooms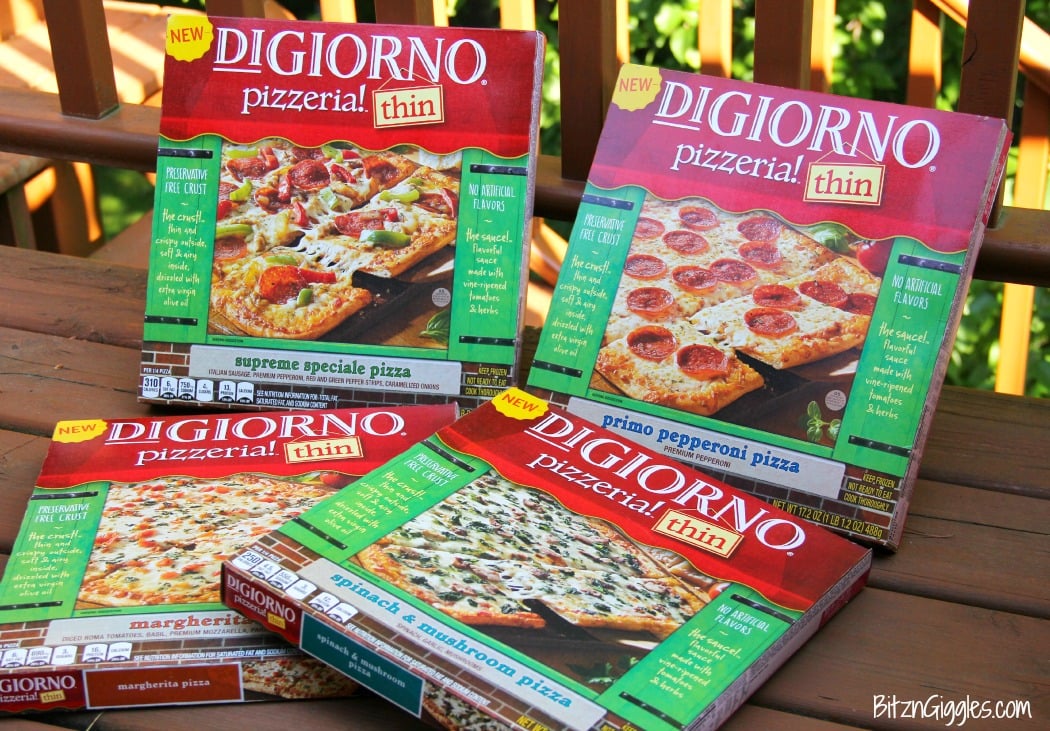 So. . .we just decided to buy one of each. We tend to have quite a few pizza lunch dates each month. 😉 And one more thing I love about DIGIORNO. . .
They are so confident you'll agree that the new Pizzeria!™ Thin pizzas are so delicious, that they're offering a "Love It Or It's Free Guaranteed" refund. So, if for some reason you try the new Pizzeria!™ Thin and don't like it, you can visit DIGIORNO.com for more information on how to receive a refund. Who DOES that? They do – and it's beyond awesome.
So, now that we had the four pizzas, we need to decide which one we were going to make. Do you do this with your significant other, too? "What are you hungry for?" "You choose, Honey. They all look good to me." Really?! Help me out a bit here! LOL
I made the final decision and grabbed the Supreme Speciale because, hey, this was our special date lunch.
While he was heating up the grill, I was doing this: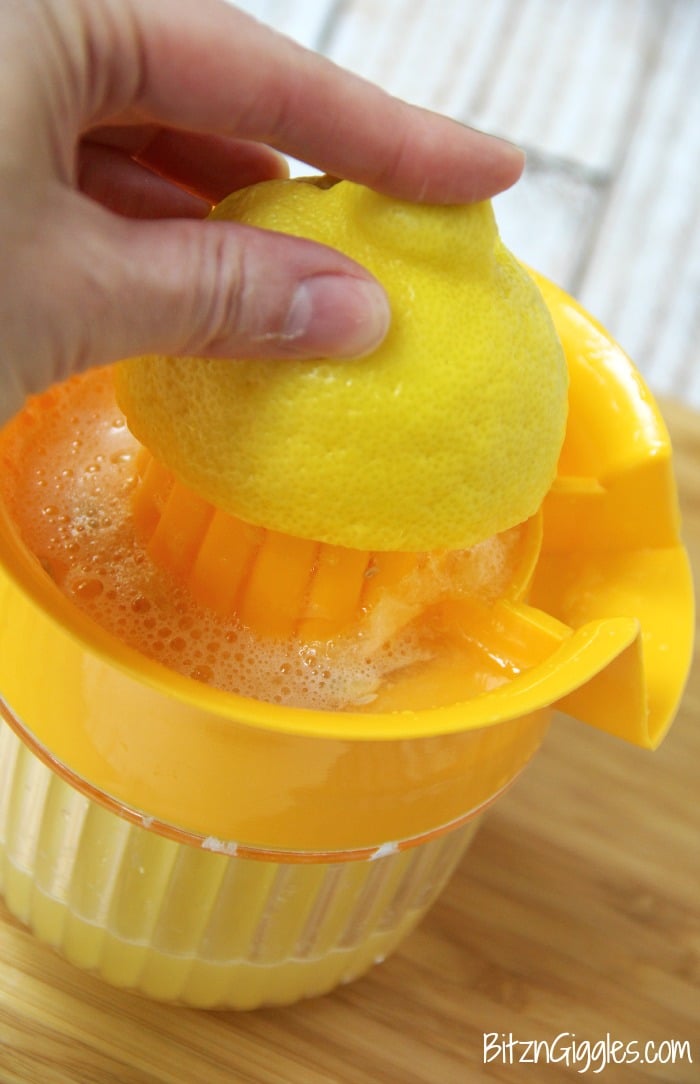 Now who do you think drew the short straw in this deal? No, no. I'm just kidding. Juicing those lemons was actually a bit stress-relieving. Did you know that if you toss the lemons into a microwave for about 10 seconds and them roll them on the counter, you'll get more juice from them when you start squeezing or juicing? Yep, it's true. For this recipe, I use the microwave for a few things. I toss the lemons in there before I juice them and I actually make the sugar syrup for the lemonade in there, too. Quick and EASY. Just the way I like it.
My "grill master" was out on the deck grilling up this deliciousness. Have you ever tried grilling pizza? It's super easy and takes only 15 minutes. No pan is necessary. Just throw the pizza right on the grill grates over low to medium heat and let it bake.
Let's talk a little bit about this incredible crust you see in front of you. DIGIORNO Pizzeria!™ Thin starts with a preservative-free crust that is proofed for nearly 90 minutes before being baked in a 700 degree oven for a thin and crispy crust. When you throw it on a grill, the crisp factor goes through the roof! You just gotta' do this. I'm telling you.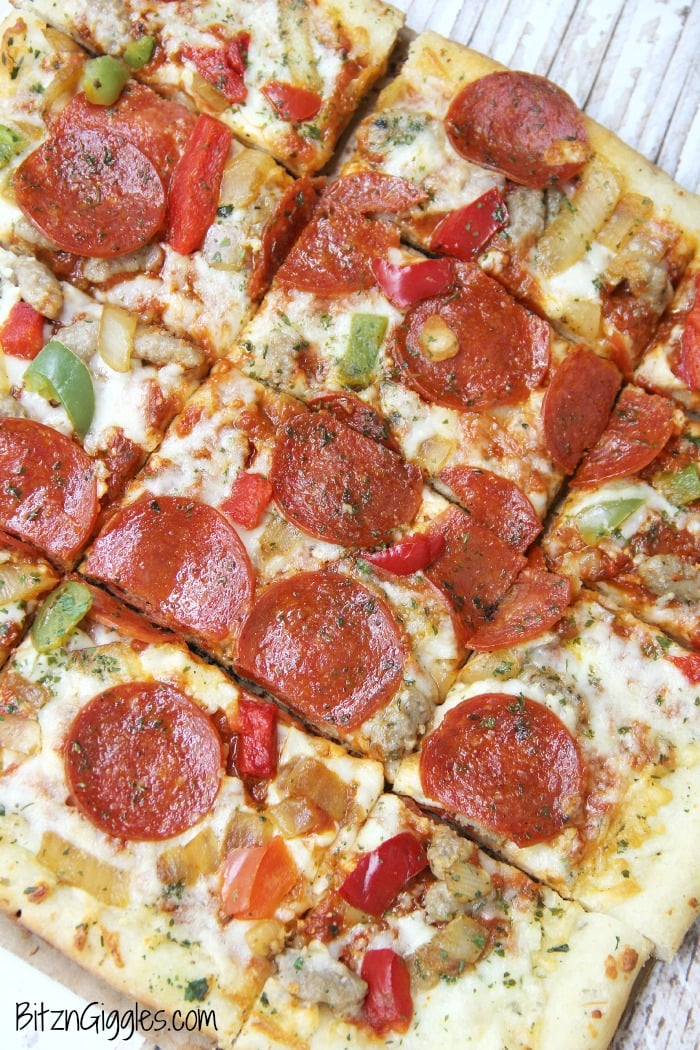 I could not wait to dig my teeth into this pizza. And this lemonade. . .this is the only lemonade recipe you'll ever need. It's just like the lemonade you'd get from your hometown fair – a perfect balance between sweet and tart. So refreshing.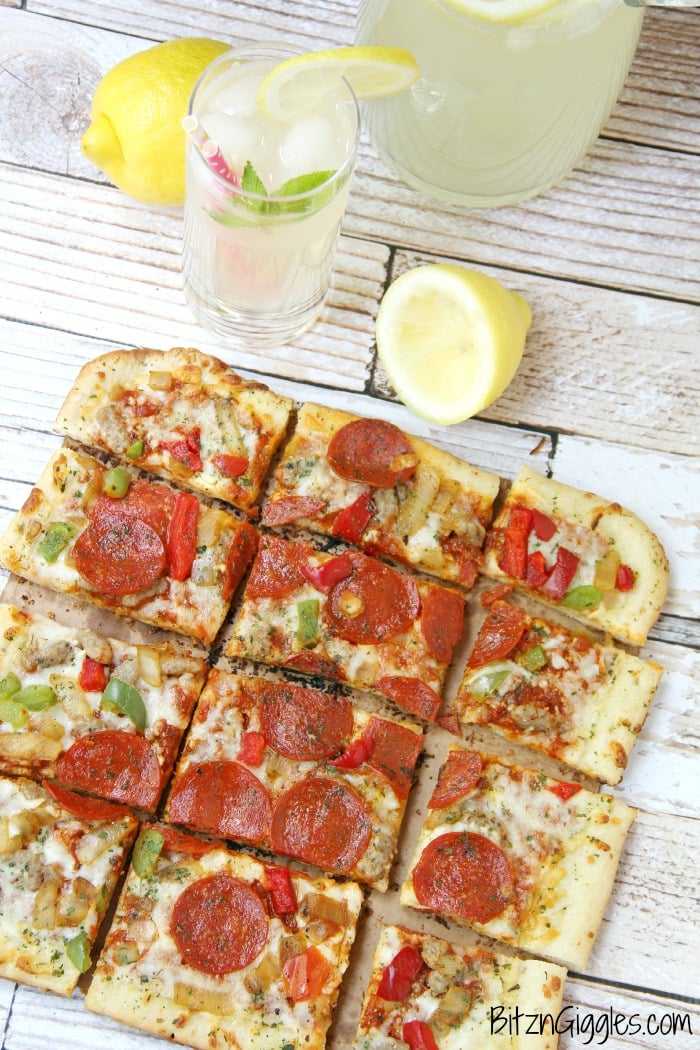 Between the pizza and the lemonade, this was one of our greatest lunch dates EVER. And we enjoyed it out on the deck! I LOVE SUMMER!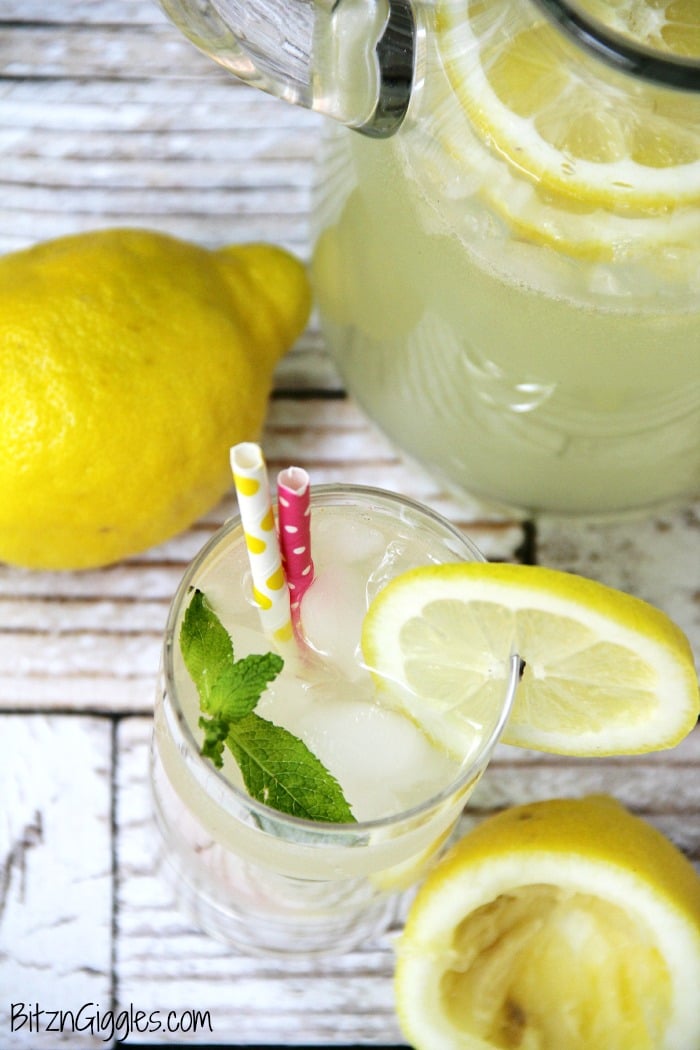 Did I mention we whipped up all of this deliciousness and enjoyed it thoroughly all within our lunch hour? We did and it was so nice to sit down together and just chat about our week and the upcoming weekend. As we enjoyed the pizza and sipped on our lemonade, Josh said, "We should do this more often." Smiling back at him, I just shook my head and replied, "Yes, for sure." Three pizzas left. . .three more dates. Then, I'm running to the store for more. . .
DIGIORNO is excited to hear what fans think of the new Pizzeria!™ Thin pizzas. They're asking consumers to taste for themselves and then visit the DIGIORNO Facebook or Twitter page (@DiGiornoPizza), to share feedback and pictures using the hashtag #YouBeTheJudge.
Fresh Squeezed Lemonade
There's nothing like fresh squeezed lemonade! This simple recipe comes together in no time at all and produces delicious results. It reminds me of the wonderful lemonade I get at our hometown fair!
Ingredients
7–8 fresh lemons (for 1 1/2 cups of lemon juice)
1 cup ice cubes
1 1/2 cups white sugar
8 cups water, divided
Extra ice cubes and lemon slices (optional)
Instructions
In a microwaveable bowl, combine the sugar and 1 cup of the water and heat for 1 minute 30 seconds or until the sugar is completely dissolved. Stir well.
Add the ice cubes to the bowl and allow mixture to come to room temperature.
Cover and refrigerate.
With a juicer, juice the lemons for 1 1/2 cups of juice.
In a 2-quart pitcher, stir together the sugar mixture, lemon juice and remaining 7 cups water.
Add a couple extra ice cubes to each glass before serving and garnish with lemon slices.
Nutrition
Serving Size: 6
Calories: 224
Sugar: 53
Sodium: 18
Fat: 0
Saturated Fat: 0
Unsaturated Fat: 0
Trans Fat: 0
Carbohydrates: 60
Protein: 1
Cholesterol: 0

I was selected for this opportunity as a member of Clever Girls and the content and opinions expressed here are all my own.
(Visited 1,846 times, 1 visits today)