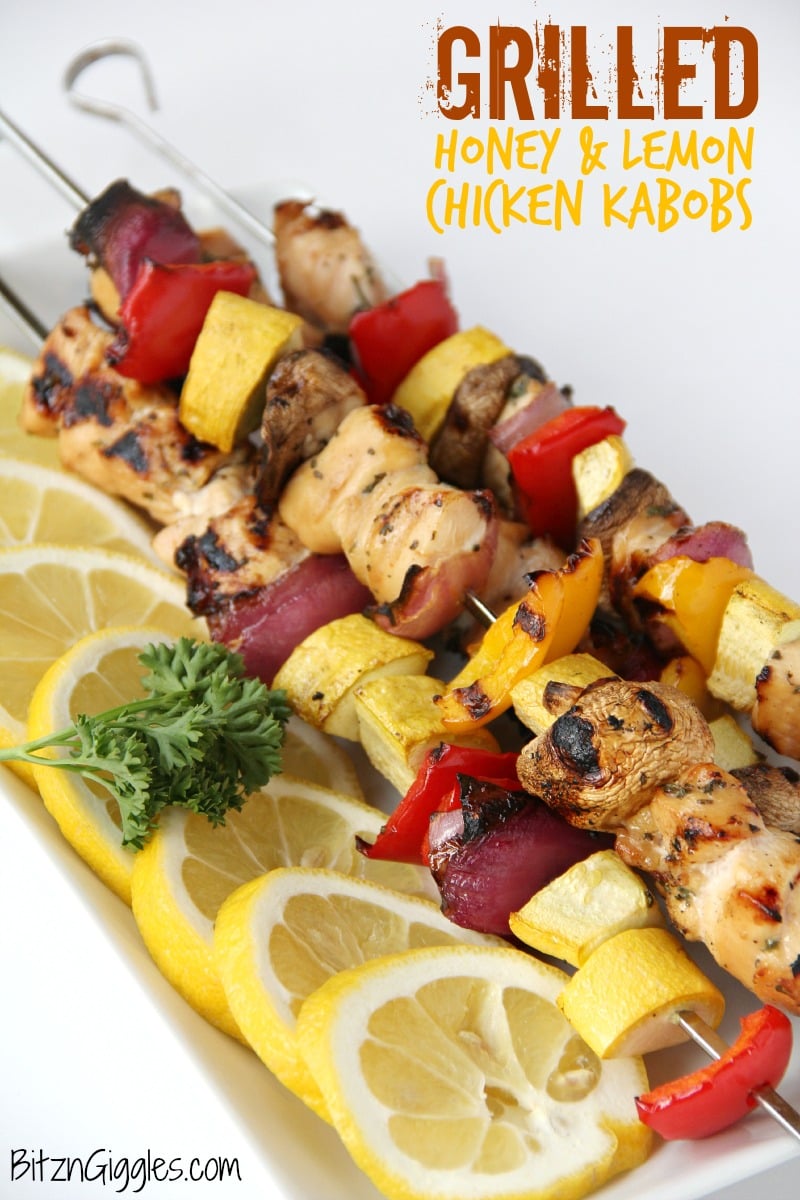 This post is part of a social shopper marketing insight campaign with Pollinate Media Group® and NatureRaised Farms, but all my opinions are my own. #pmedia #SCNRF http://my-disclosur.es/OBsstV
Well, the grill on the deck is uncovered and we've been giving it a run for its money already this spring. There are so many things I love about grilling. . .the flavor of the food, the camaraderie with friends, the smell that emanates through the entire neighborhood and, of course, the easy clean-up.
We had some of our good friends over the other weekend to grill out, and I made these Grilled Honey & Lemon Chicken Kabobs. I really wanted to make something healthier than brats and burgers, and I knew our friends would appreciate it.
We're all trying to eat better, and I've learned you "feel" what you eat. As I get older, I find myself avoiding fatty and fried foods because of the way they make me feel. . .not good. It's just not worth it, and I want to treat my body better than that – because, hey, it's the only one I've got!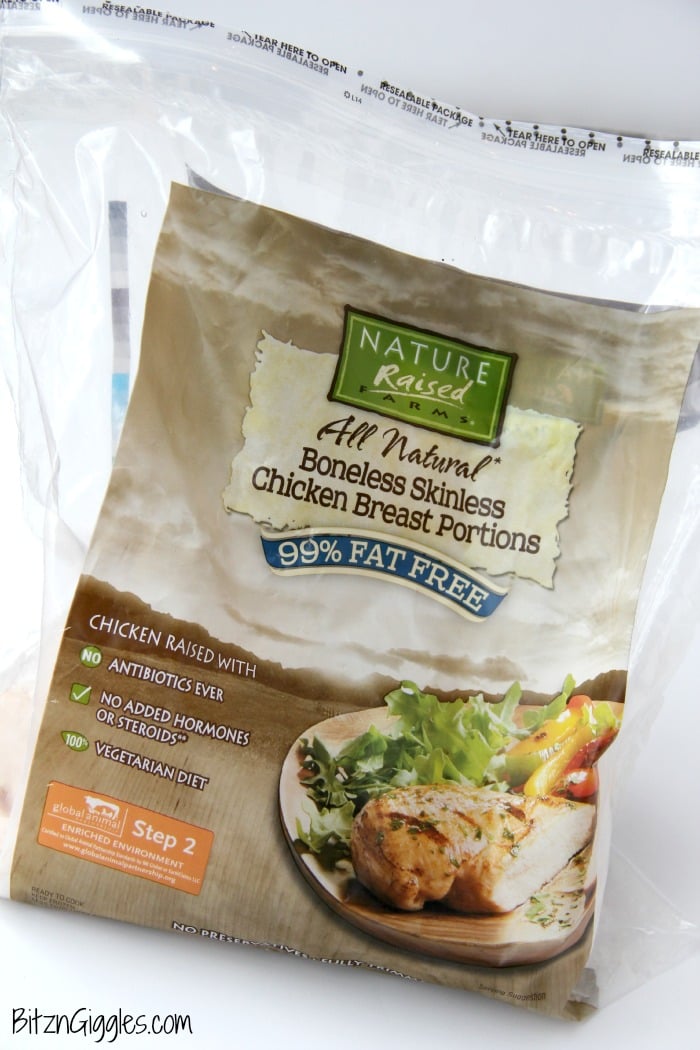 I found these NatureRaised Farms® Boneless Skinless Chicken Breast Portions at Sam's Club and I knew they'd be perfect for the kabobs. During the summer, a bag of frozen chicken breasts is a staple in our house. I grill them, I steam them and I chop up leftovers from the night before to go in my salads for the next day. They're just so versatile!
NatureRaised Farms chicken is 100% natural*, with no antibiotics, added hormones or steroids**. The chickens are bred through natural selection versus genetic modification. Important stuff, right? It makes me feel good knowing what's in the food I buy and serve to my family and friends.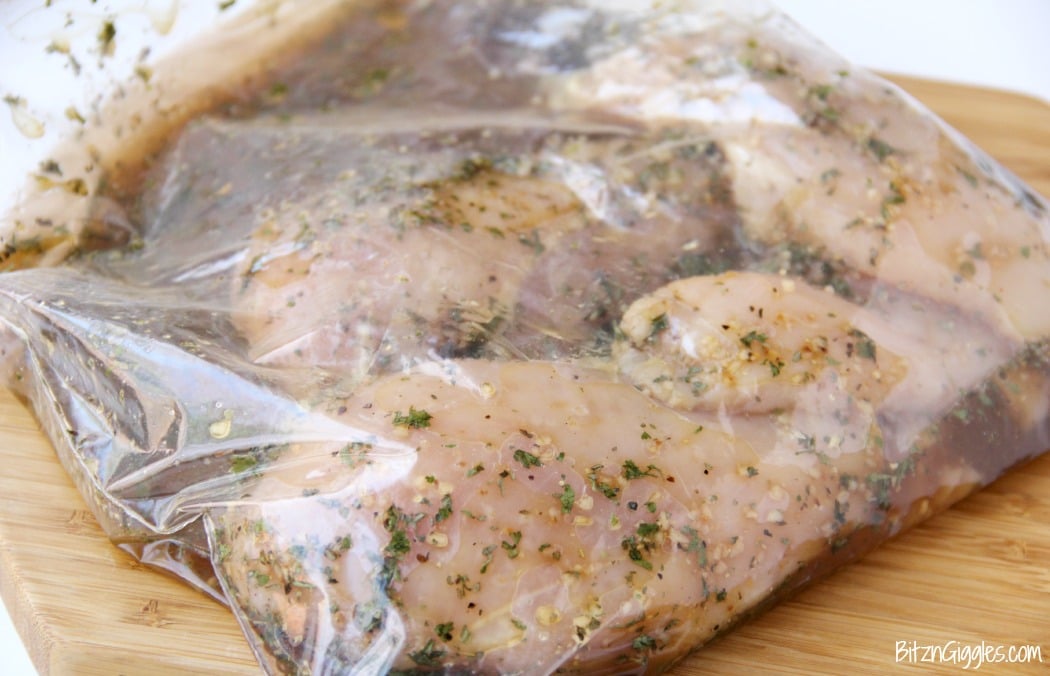 I marinated the chicken in a mixture of lemon, lime, soy sauce, honey, and some select herbs and seasonings. If you can, marinate the chicken overnight so it has time to soak up all of the flavors! It's a very simple recipe with simple ingredients. Just the way I like it.
Along with the chicken, my other "summer loves" are fresh fruits, veggies and herbs. Grill me up some veggies, and you have a friend for life. I thought some fresh vegetables would taste wonderful alongside the chicken.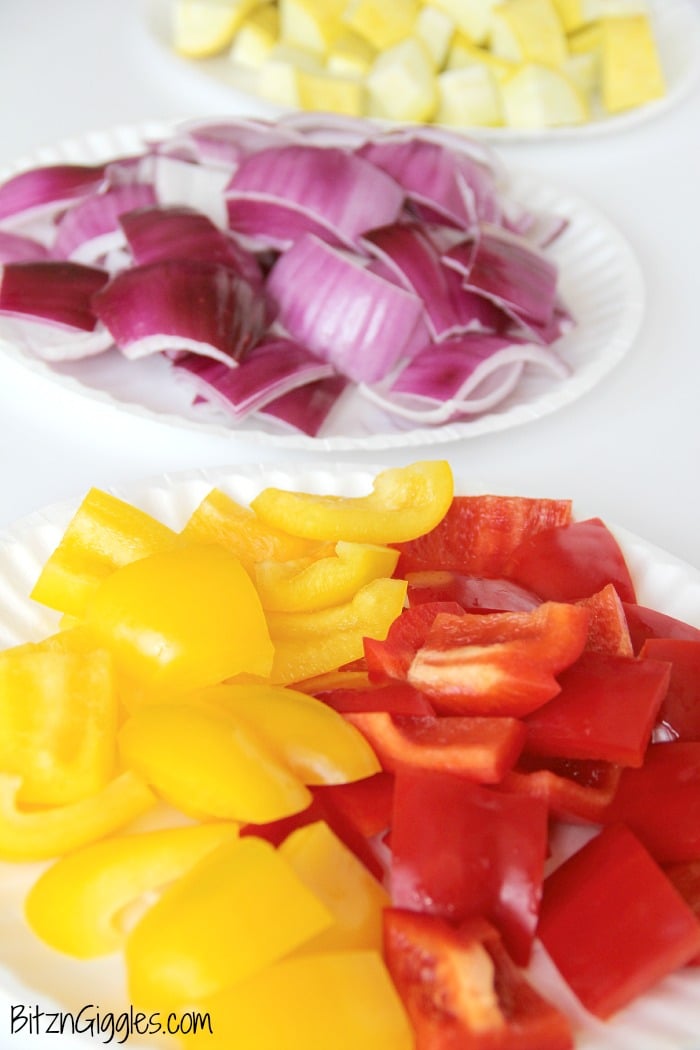 I chopped up some red and yellow peppers, red onions, yellow squash and washed up some mushrooms to incorporate additional flavor into the kabobs and add a beautiful pop of color.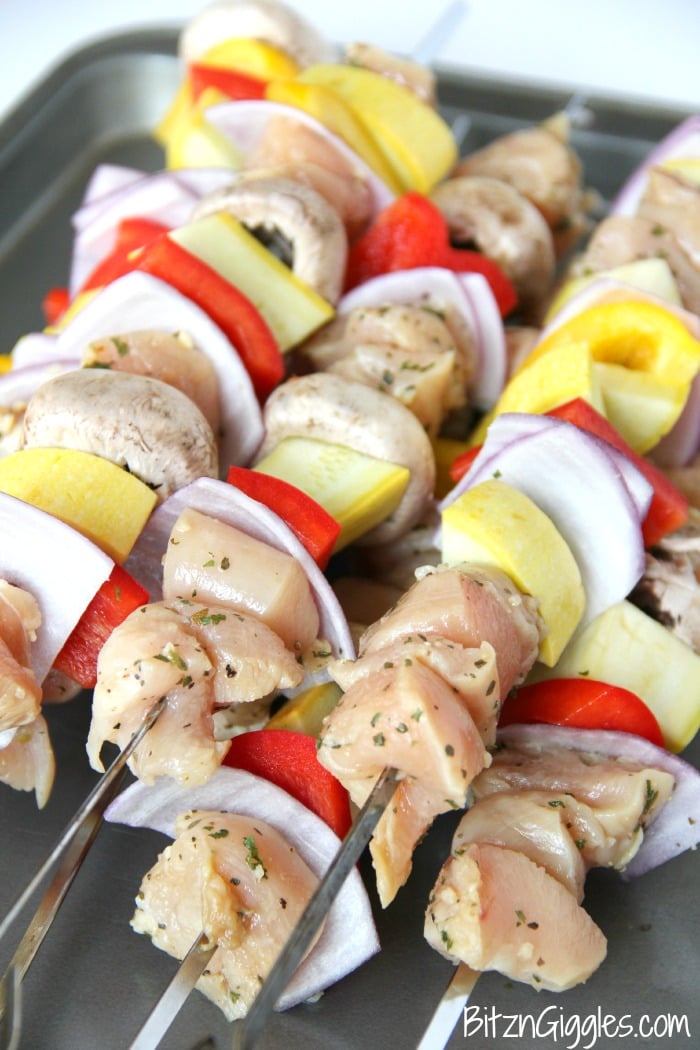 Creating the kabobs is half the fun! I started with chicken and ended with chicken, alternating different veggies in the middle. My friend, Terrie, came over to the house early and helped me with this part. It was so nice to chat while we got dinner ready. Many hands make light work. Isn't that the truth?! We were finished in no time at all.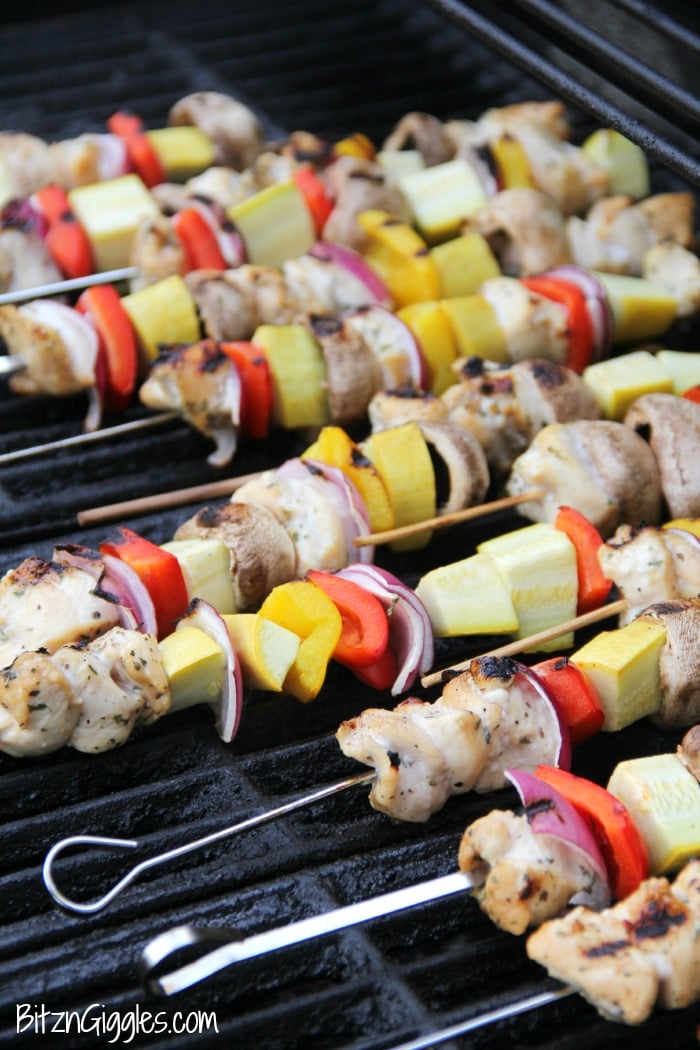 Onto the grill, they went. Pay no attention to the black grates. At this point our response to anyone who notices is, "Grill grates should always be black; the char adds flavor." I think I have myself convinced.
Anything we grill always ends up delicious. I would say it's because of the black charred grates, my husband would say it's because he's "The Grill Master." Believe whomever you like. My guess, is if you make these kabobs, they'll be as delicious as ours were, even if you don't have your own Grill Master.
Drive to your local Sam's Club and head to the freezer section to purchase NatureRaised Farms® Boneless Skinless Chicken Breast Portions. For more recipe ideas and social fun, join NatureRaised Farms on Facebook, Twitter, Pinterest and Google+! What will you make this summer with NatureRaised Farms chicken?!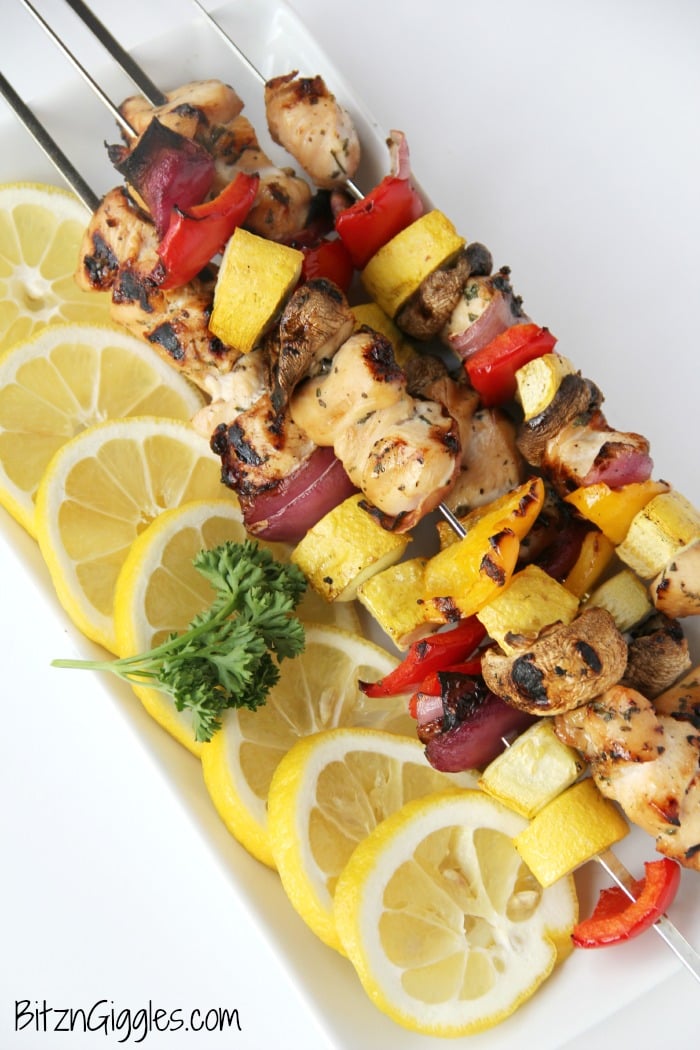 Grilled Honey & Lemon Chicken Kabobs
Juicy grilled chicken combines with a flavorful marinade to make a quick and easy dinner!
Ingredients
6 NatureRaised Farms Boneless Skinless Chicken Breast Portions
1/2 cup lemon juice
2 tablespoons lime juice
1/4 cup soy sauce
3/4 cup honey
2 teaspoons minced garlic
2 teaspoons lemon pepper seasoning
2 teaspoons basil
2 teaspoons parsley
Skewers for the kabobs (I filled up 12 skewers with the recipe)
Fresh vegetables (you choose!) We used yellow pepper, red pepper, yellow squash, mushrooms and red onions
Instructions
Season the chicken breast portions with the lemon pepper, basil and parsley.
Add the lime juice, lemon juice, soy sauce, honey and minced garlic to a bowl and mix until well-combined.
Place the chicken breast portions into a Ziplock bag and pour the marinade into the bag with the chicken.
Seal the bag and refrigerate for at least 3 hours; preferably overnight – turning the bag occasionally to ensure the chicken is coated on all sides.
Discard the marinade and place the chicken and veggies onto the skewers (If using wooden skewers, remember to soak them in water for 10 minutes)
Place the kabobs over medium-high heat for 5-6 minutes on each side or until the veggies are cooked and the chicken reaches an internal temperature of 170 degrees.
Nutrition
Serving Size: 6
Calories: 408
Sugar: 36
Sodium: 759
Fat: 4
Saturated Fat: 1
Unsaturated Fat: 2
Trans Fat: 0
Carbohydrates: 64
Protein: 34
Cholesterol: 73
*No artificial ingredients, minimally processed
**Federal regulations prohibit the use of added hormones or steroids in chicken
(Visited 4,386 times, 1 visits today)