Lemon, garlic and red pepper flakes bring a punch of flavor to this quick and easy shrimp pasta recipe!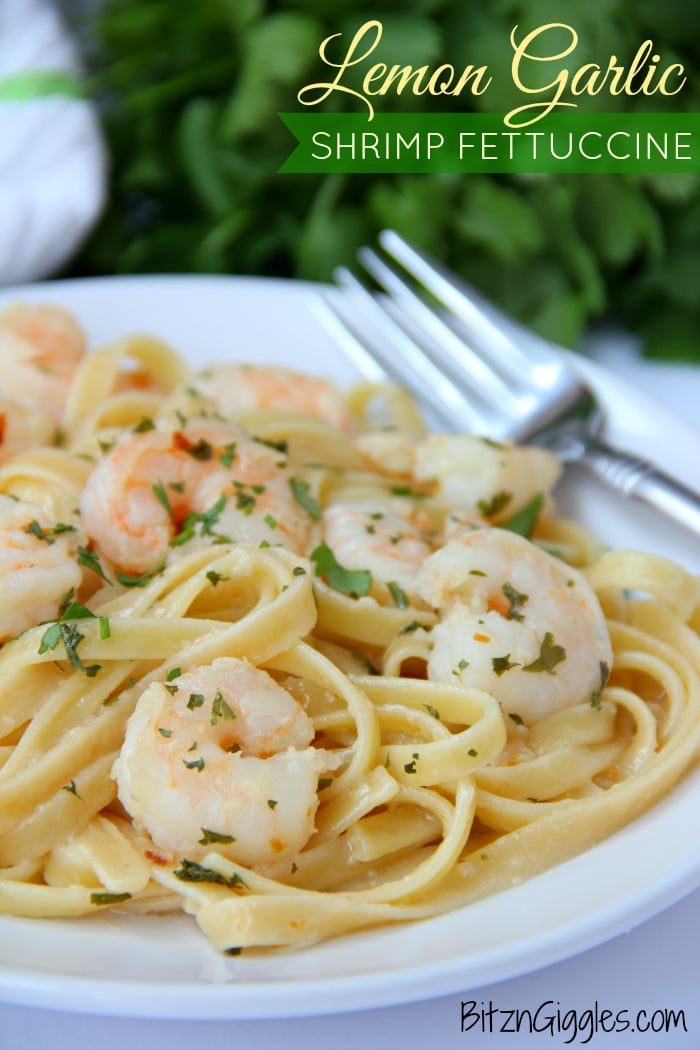 Being a huge fan of shrimp, I cook with it often. Sometimes I use raw shrimp and sometimes I use cooked shrimp. Cooked shrimp you say? Yes, cooked shrimp. Even though raw shrimp doesn't take long to cook, I like to use cooked shrimp when I'm really in a pinch, like a speedy lunch or a supper in the evening before after-school activities.
I'll admit, the shrimp is more for Josh and I. The kids turn up their nose at most seafood. And that's fine, because when I was little, I was the same way. Today, bring me lobster, bring me scallops, bring me cod, bring me shrimp! I will devour it all!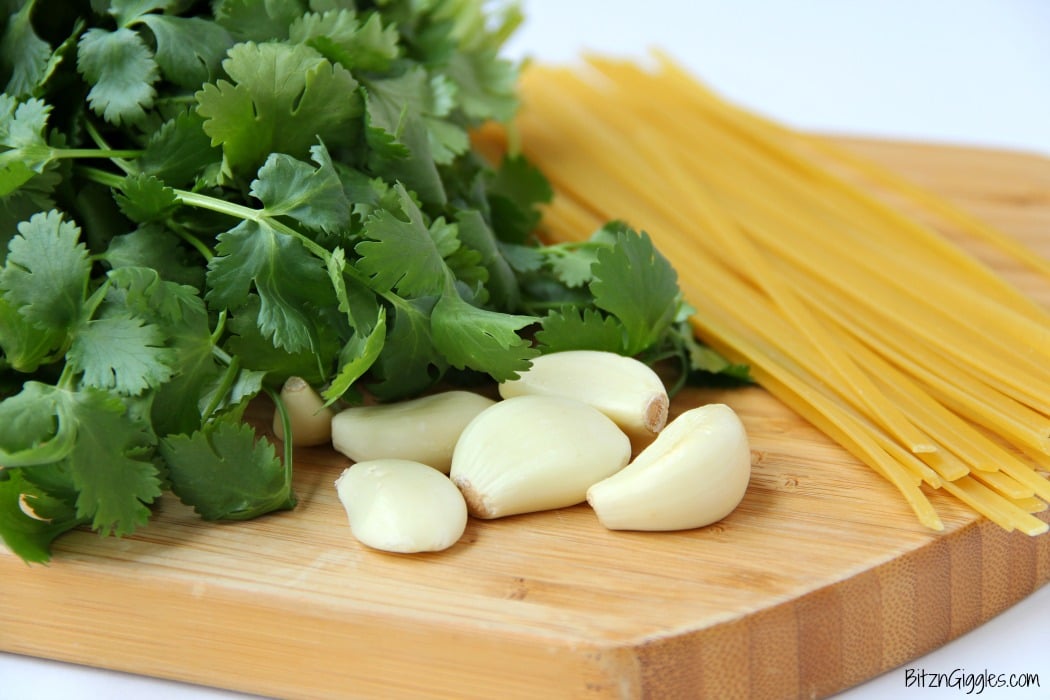 Especially when paired with more of my favorite things. . .fresh herbs, garlic, pasta. . .I mean, come on!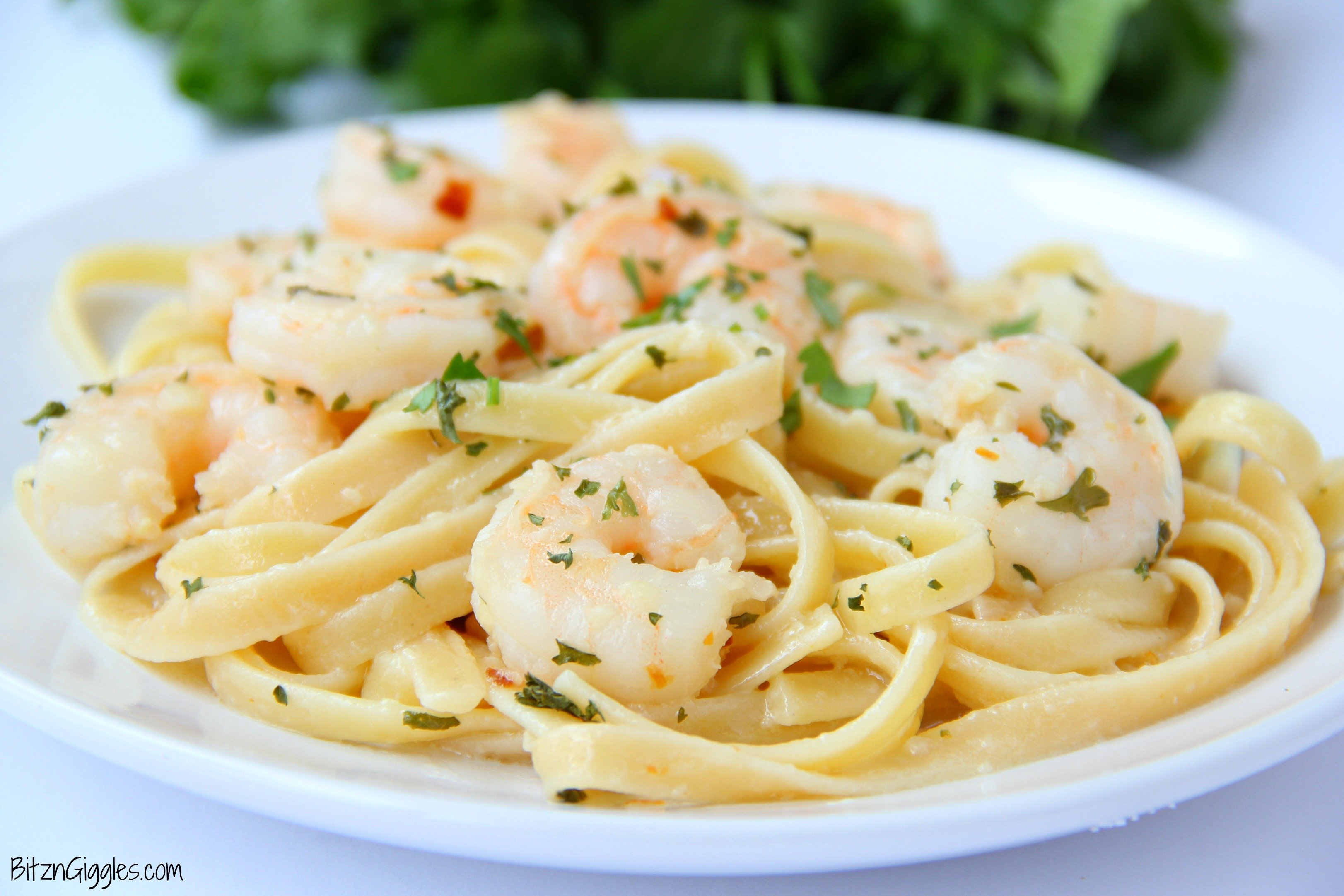 Let me tell you what – boiling the pasta is the most difficult part of this entire recipe. Why? Because you have to wait – a whole 11 minutes or so. 🙂 But don't worry! While the fettuccine boils you'll be busy heating up the shrimp in the most yummy, buttery, lemony, garlicky sauce you could imagine. . .which comes together (cough, cough) in like 5 minutes.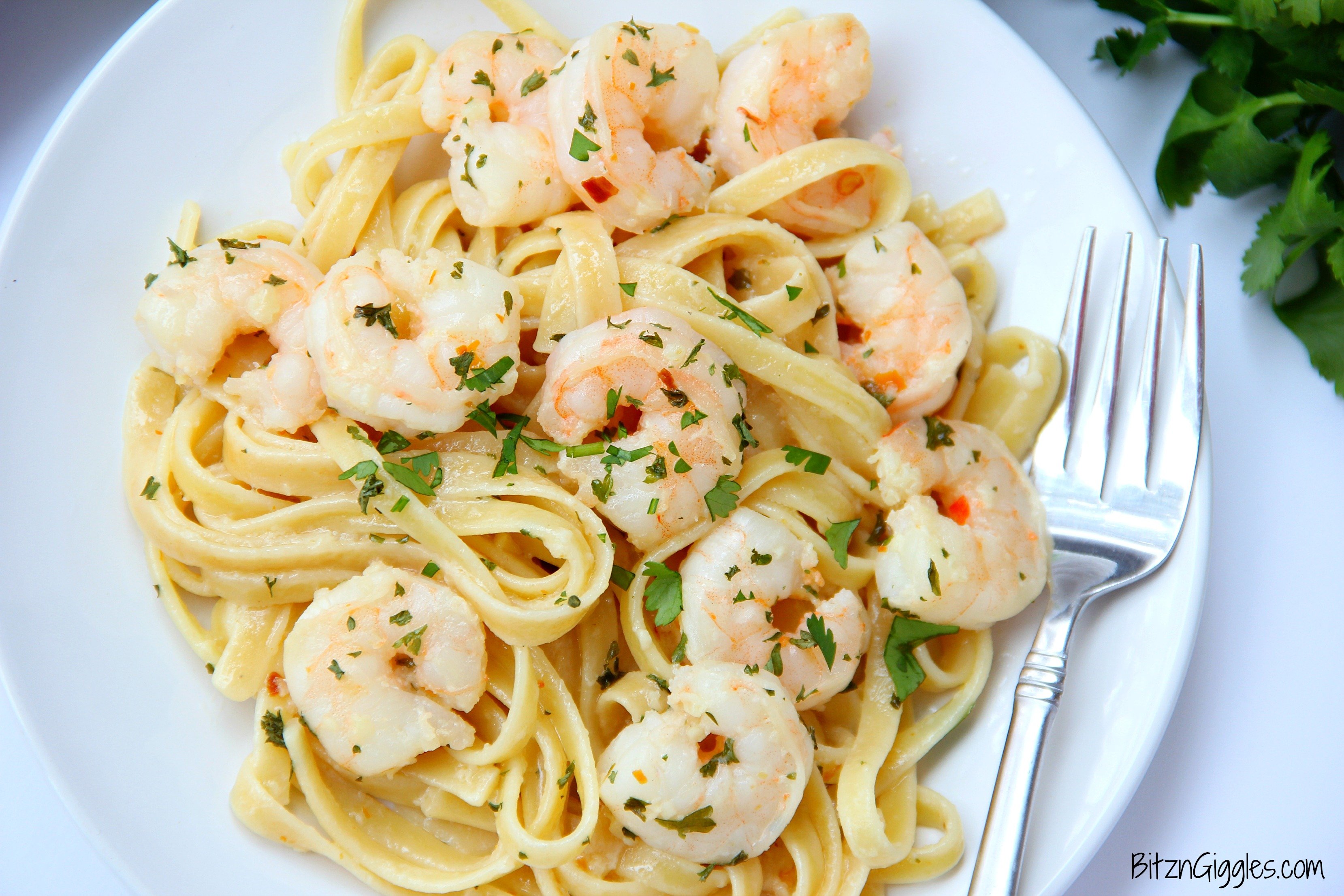 And when you put it all together you'll hear angels begin to sing and you'll know it's time to start getting down to business.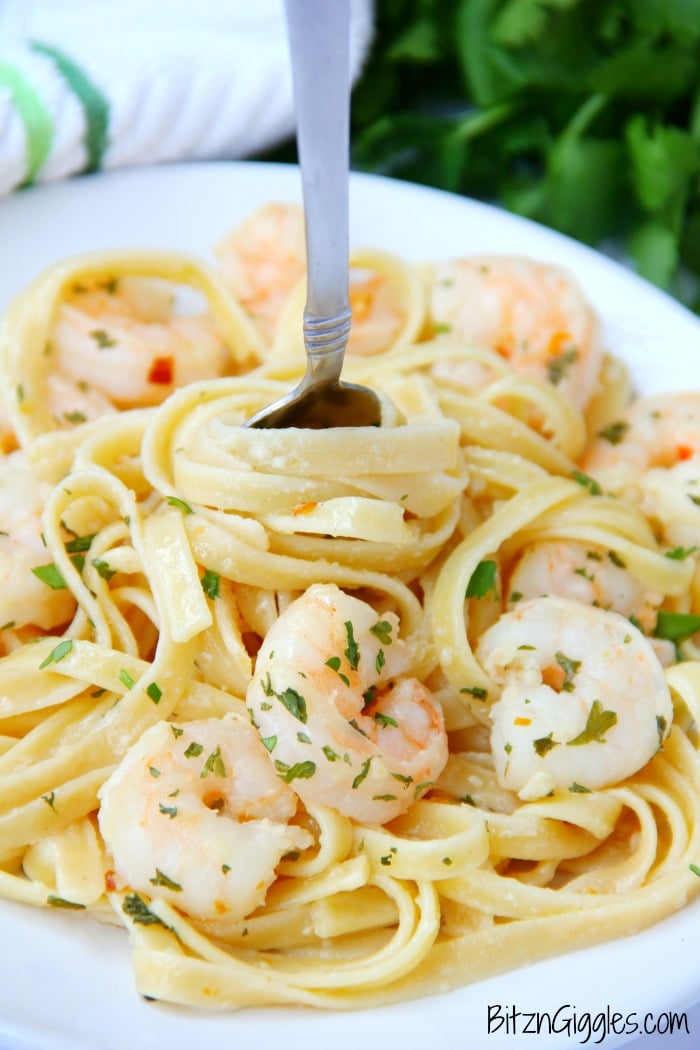 The business of eating. And because this recipe is so quick you'll be able to actually sit and enjoy a bit longer before you get back to whatever other business that needs to be taken care of. . . in no time at all.
Lemon Garlic Shrimp Fettuccine
Lemon, garlic and red pepper flakes bring a punch of flavor to this quick and easy pasta recipe!
Ingredients
6 ounces fettuccine
2 tablespoons olive oil
6 cloves garlic, finely minced
1 pound cooked shrimp, peeled and deveined
1/4 teaspoon red pepper flakes
3 tablespoons lemon juice
1 tablespoon olive juice
4 tablespoons butter, divided
2/3 cup chopped parsley
salt to taste
Extra parsley for garnish
Instructions
Add the fettuccine to a pot of boiling water and cook for 11 minutes or until al dente.
While pasta cooks, heat olive oil over medium-high heat in a skillet.
Stir in garlic and cook for 1 minute.
Add the shrimp, red pepper flakes, lemon juice, olive juice and 3 tablespoons butter and parsley.
Cook for 1-2 more minutes on low heat until shrimp is heated through. Remove from heat.
Drain fettuccine, return to pan and stir in the last tablespoon of butter.
Transfer fettuccine to skillet with shrimp and sauce. Mix together. Salt to taste.
Garnish with extra parsley and serve immediately.
(Visited 13,776 times, 1 visits today)