Microwave Mug Pupcake – a quick, microwaveable dog treat! This cake bakes in 90 seconds and is topped with a simple two-ingredient frosting!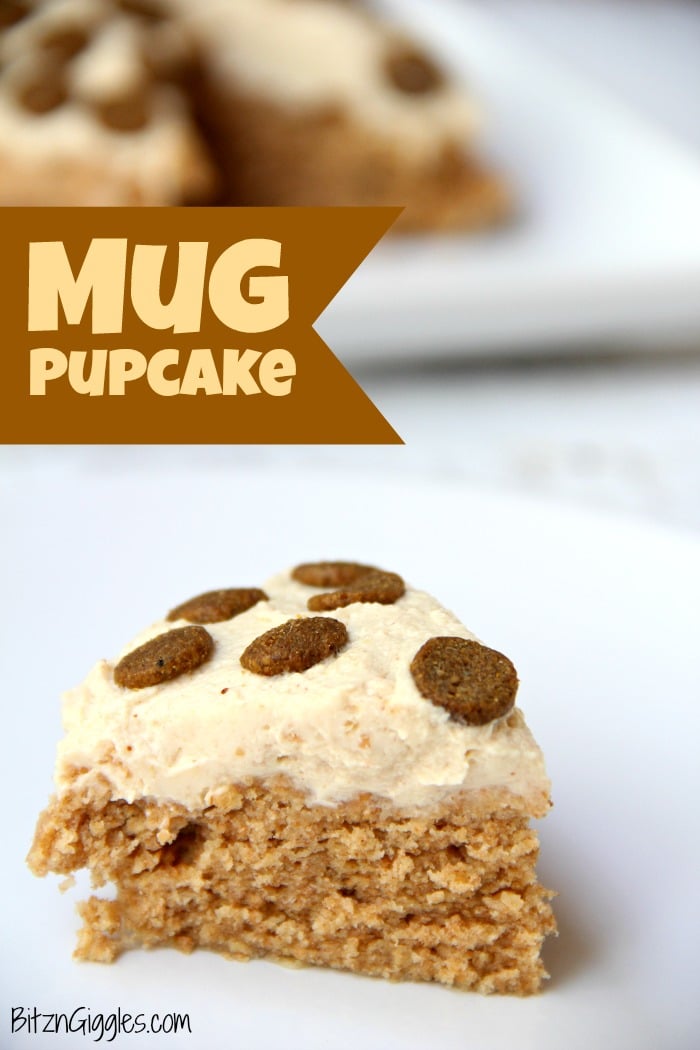 This post may include affiliate links. Please see my disclosure.
Readers tend to visit my site over and over for this vanilla mug cake you make right in the microwave. In fact, you all seem to be very hungry for quick treats you can make in the microwave, so when I saw the response to the mug cake, I whipped up recipes for this cinnamon sugar doughnut version and even this delicious single-serve cookie!
Today, I'm sharing a REALLY special recipe for all of my readers who are dog lovers and have furry friends in their homes. This time, it's not a mug cake. . .it's a Mug PUPCAKE. Yep, you heard me right. If we humans get to enjoy quick, homemade microwaveable treats, shouldn't our dogs, as well?
I used my Crock Pot soup bowl to make this cake. Any larger, wider mug should do the trick. This makes a pretty decent sized pupcake, so if you have multiple dogs, you should be able to get away with making one cake and just slicing it into pieces like I did.
How to Make a Pupcake in the Microwave
Ingredients
For the Mug Cake
2 tablespoons peanut butter
4 tablespoons wheat flour
1/2 teaspoon baking powder
4 tablespoons water
1/2 teaspoon vanilla extract
For the Frosting
2 tablespoons plain greek yogurt
1 tablespoon peanut butter
Dry dog food (optional)
Instructions
For the Mug Cake
Heat peanut butter in microwaveable bowl for 30 seconds or until it starts to melt.
Add the remaining ingredients to the bowl and stir until well-combined.
Transfer dough to a greased mug or corning ware dish.
Heat in microwave for 90 seconds.
Frost while still warm.
For the Frosting
Combine ingredients and spread on mug cake.
Sprinkle dry dog food on top of frosting (optional).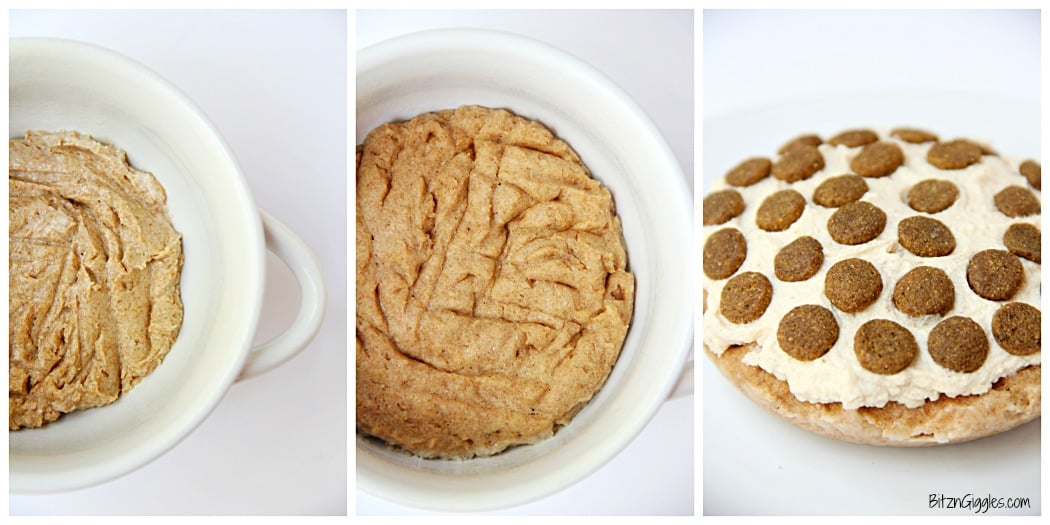 You can make this homemade dog treat in the microwave in 90 seconds! The recipe is based off of my "blue ribbon" vanilla mug cake recipe but omits the sugar, butter and milk.
Now, although this dog treat mug cake may be a bit more dry than my human mug cake, to a dog, this is a heavenly treat.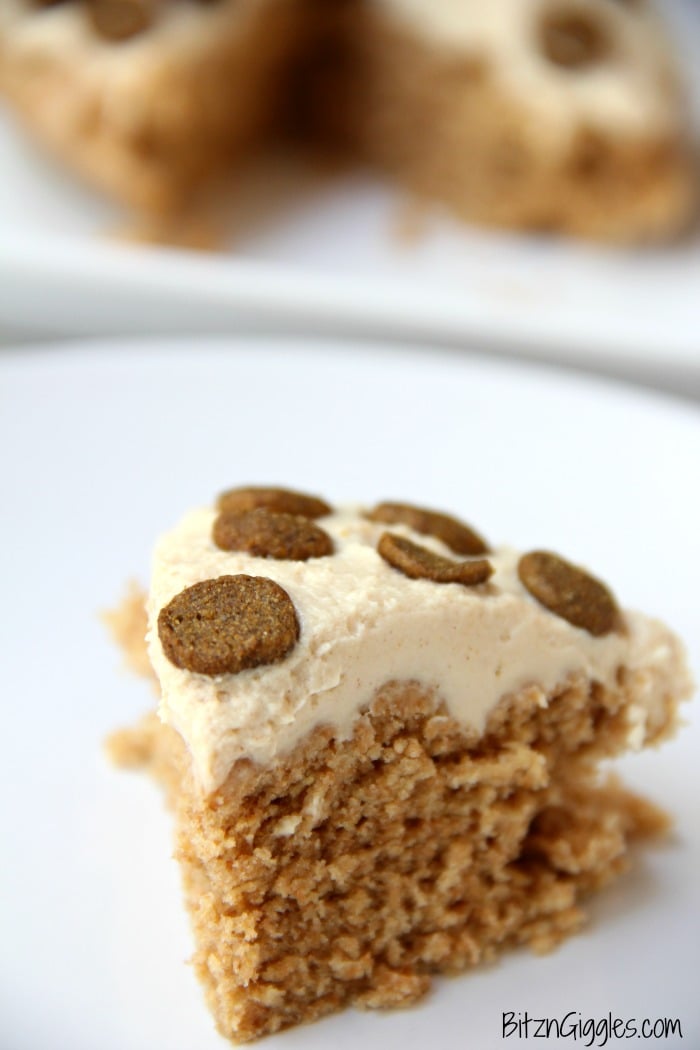 I bet you're wondering what's in that light and fluffy frosting? Peanut butter and greek yogurt!
Belle watched intently as I made her treat, and began getting really excited when I carried her pupcake outside to the deck. She was like, "Mom, is that for me?"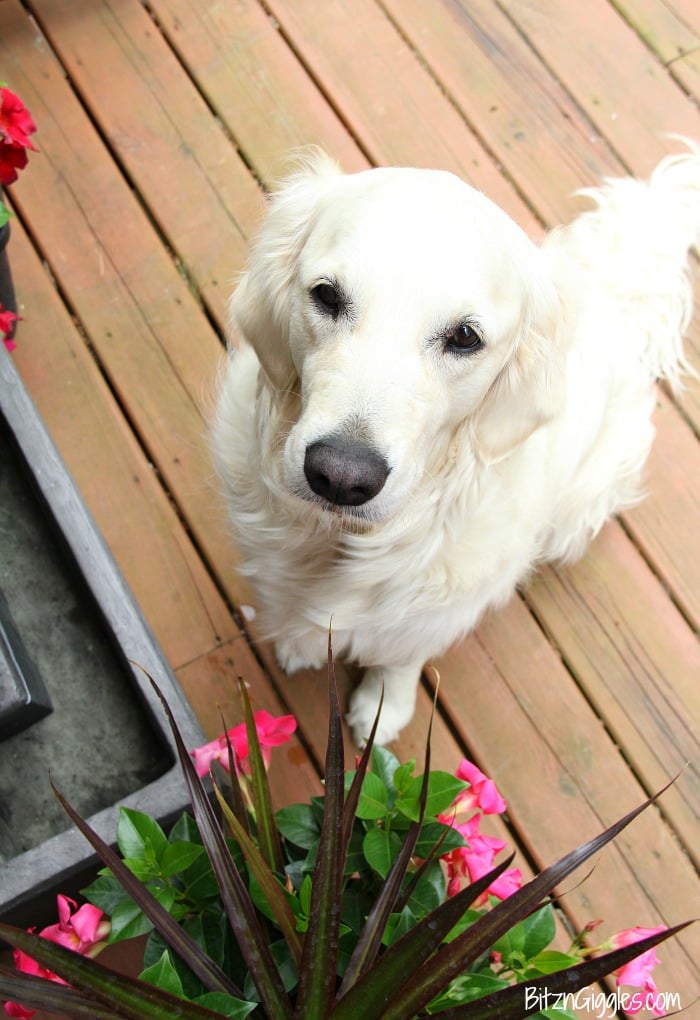 Of course it's for you, silly girl.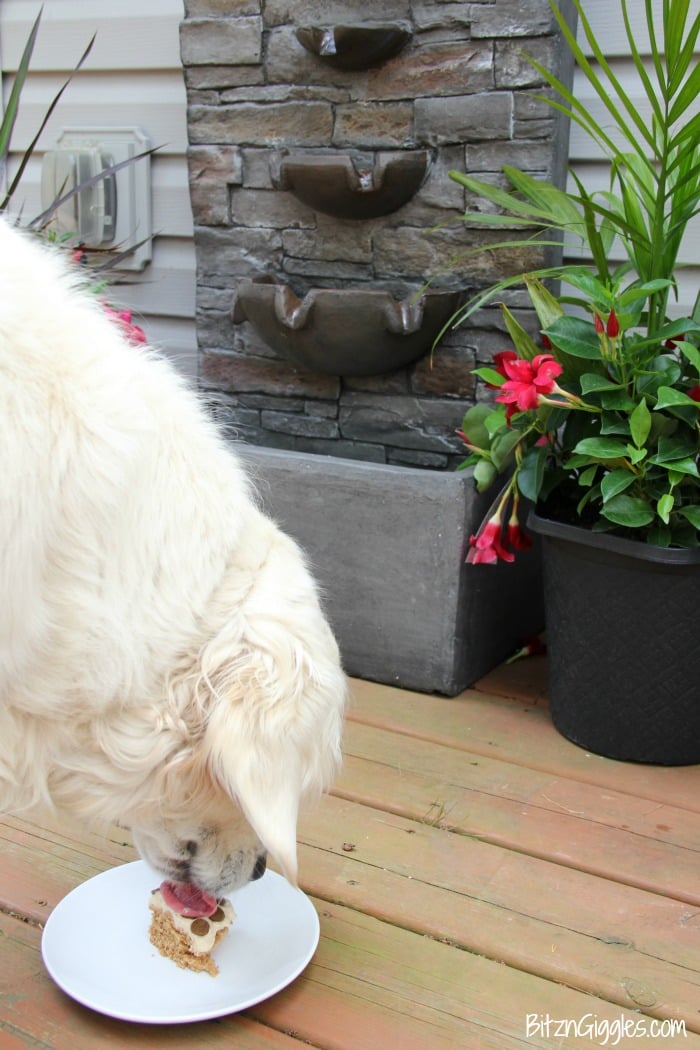 She dined by the flowers and the fountain. It was like a 5-star restaurant. 😉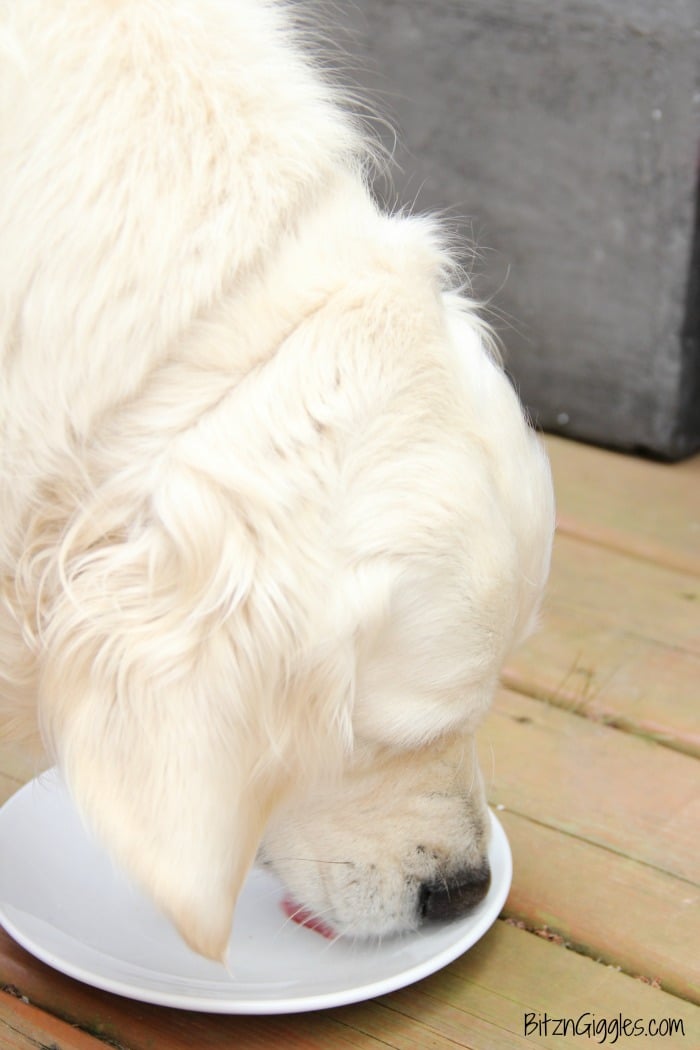 And she licked up every last morsel of that mug pupcake. Did I have any doubts?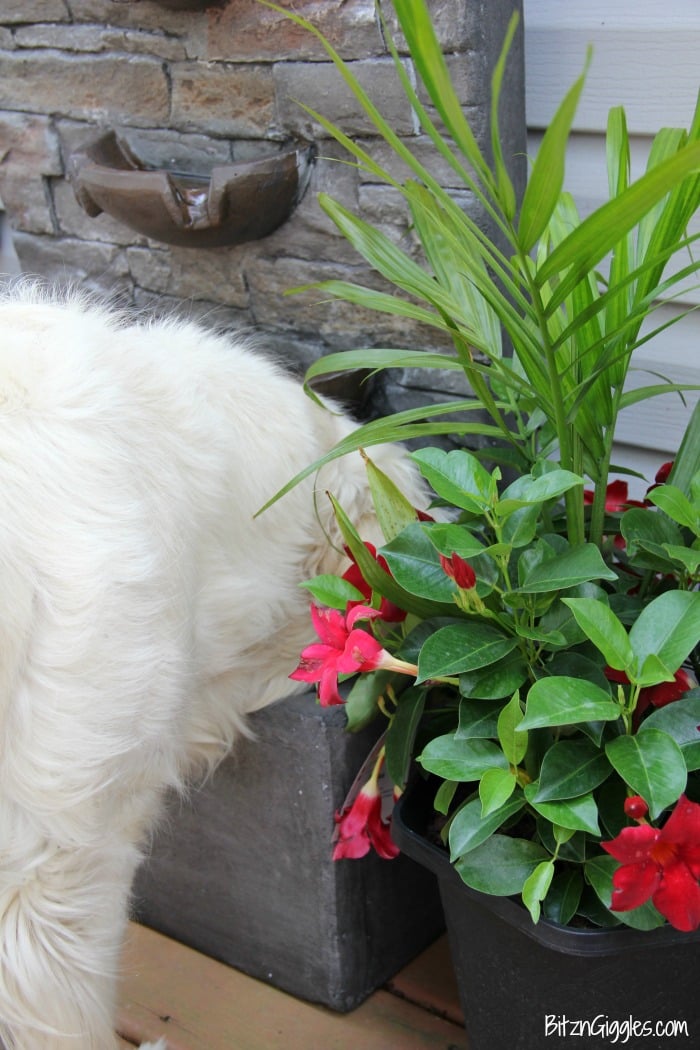 And just like any polite pup at a classy, outdoor, 5-star restaurant would do, she finished things off with a big drink from the fountain.
What a dog.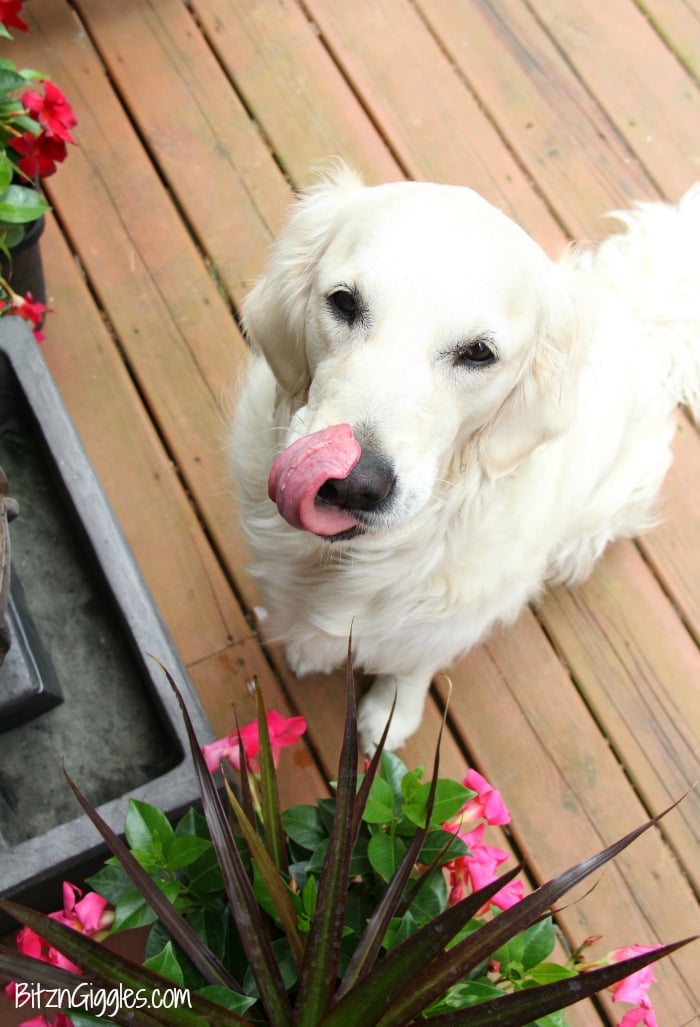 So, there you have it. Another successful dog treat in the books. I think it's safe to say the mug pupcakes were a hit. They're super easy to make and your dogs will love them for sure!
For more doggy inspiration, make sure to check out my other recipes and tips for dogs here!

(Visited 197,428 times, 1 visits today)