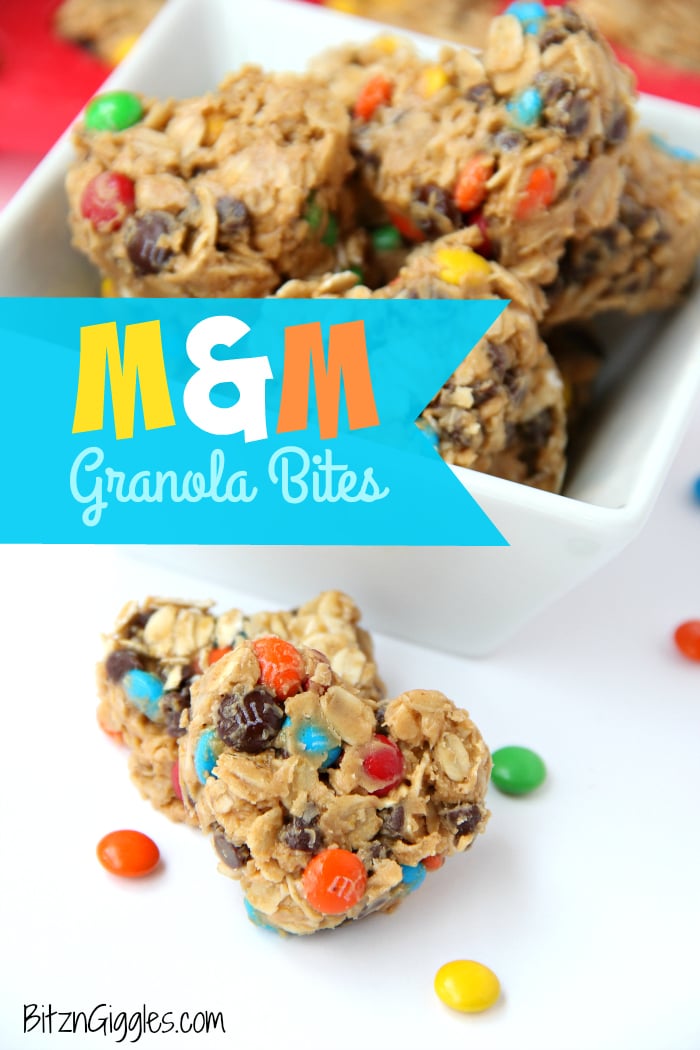 This post includes affiliate links. Please see my disclosure.
Valentine's Day is this weekend! Are you ready?! I wanted to post these M&M Granola Bites early enough in the week so you had time to plan if you decide you'd like to make them for your family! My family is always looking for little snacks to eat (especially the kids). We store these bites in the fridge and pop one or two right in our mouth when we're needing a little sweetness.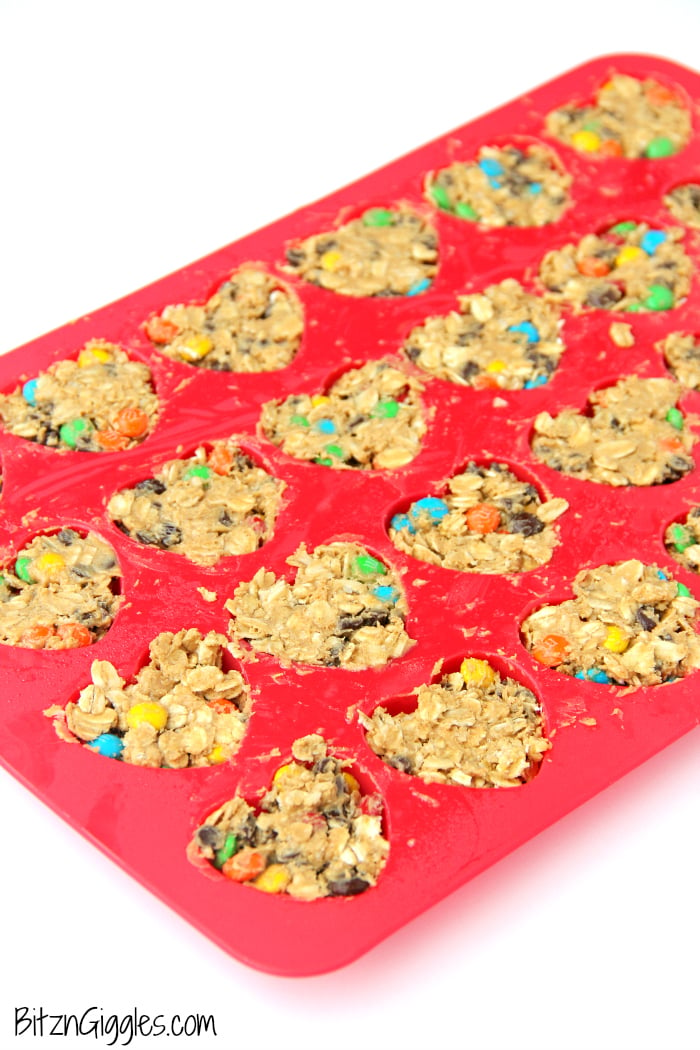 I used this heart silicone mold for my bites, to put a fun Valentine's Day twist on them. You can use any mold you'd like. . .for any occasion you would like! It's a pretty versatile snack and one that the whole family always enjoys. My husband sometimes doesn't like the texture of the oats. For him, I sometimes will use the smaller quick cook oats so the bites don't have as much "texture" to them.
He also doesn't like water chestnuts in stir fry or celery in tuna salad – strange bird, right? Gotta' love him.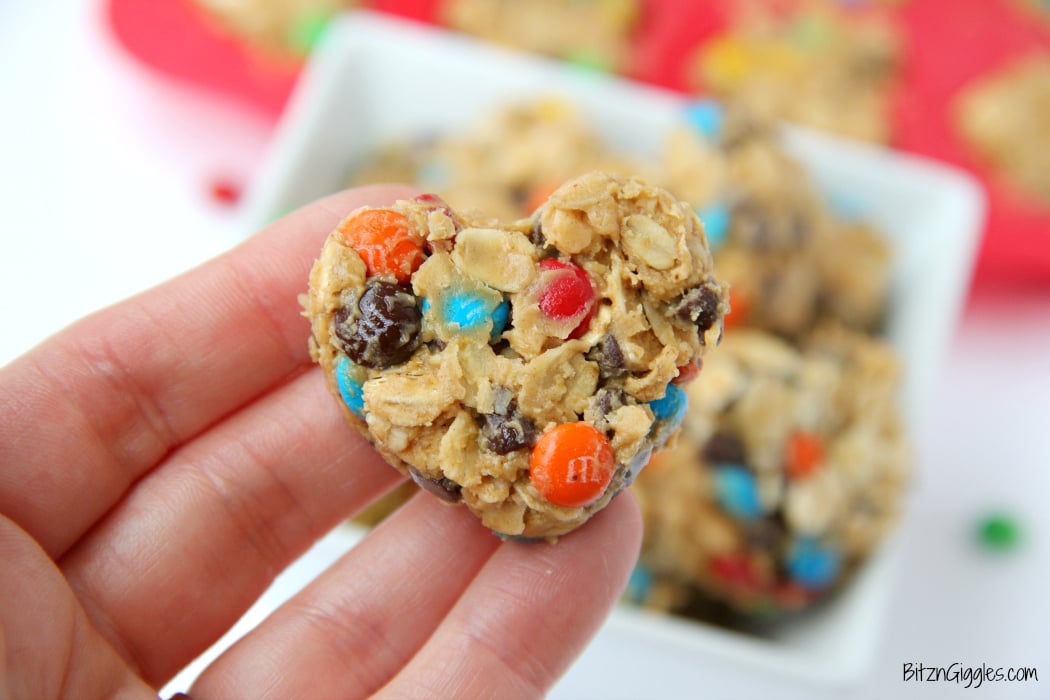 So, back to the recipe. Do you know these bites have only 5 ingredients? And these hearts? Aren't these hearts super cute? My family will be munching on these treats while I'm on a work trip this week. I let them know I made them with lots of love (I may or may not have packed the leftover M&Ms) ;).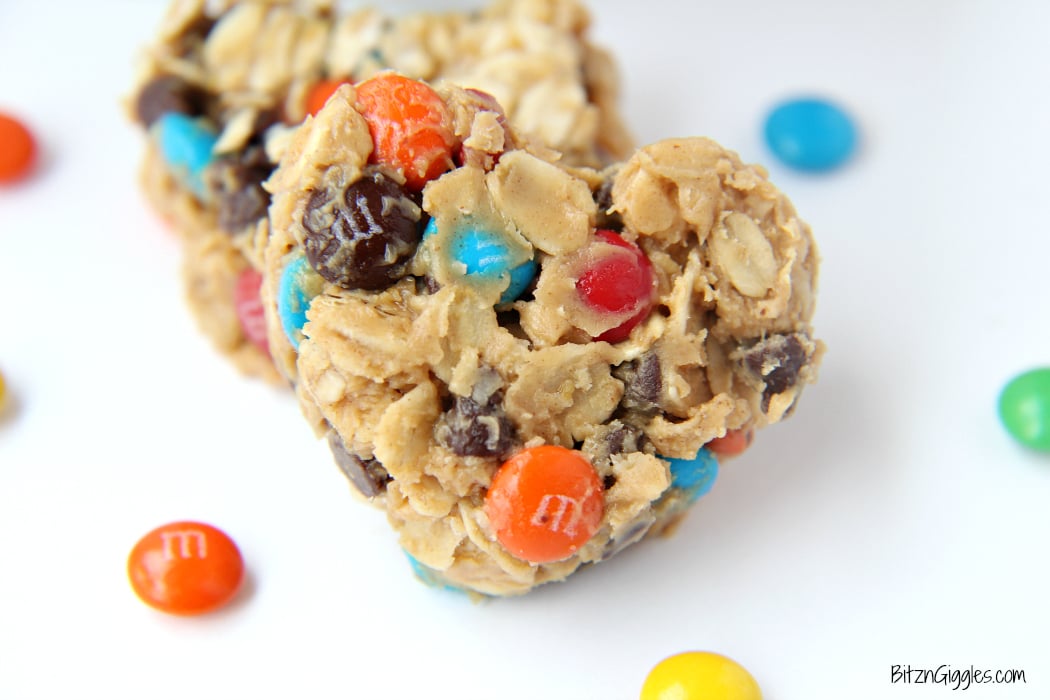 I'm headed to Boca Raton, Florida for my company's customer conference. While I'll enjoy the warmer weather, I'm sure I'll be counting the days to when I can return home to the fam. We have a big weekend planned with Inspirational Momma's (Josh's sister) family. We're headed to a waterpark for the weekend and the kids and their cousins can't wait to spend some time together!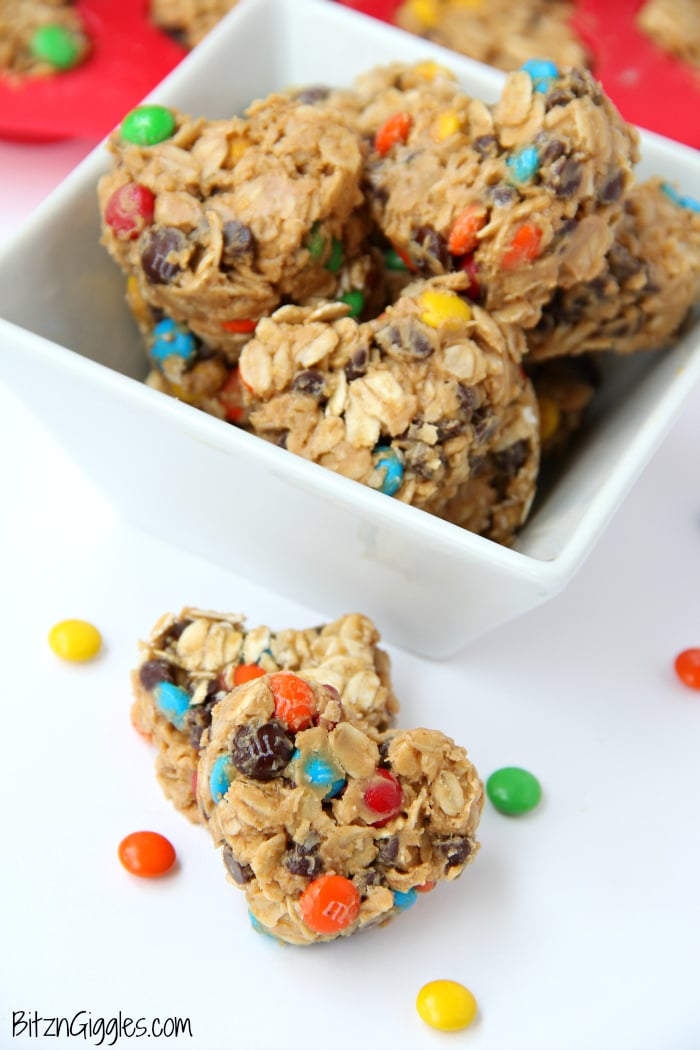 I hope you have a wonderful weekend planned with the ones you love! If you decide to stay home for a delicious and romantic meal with your sweetie, you may want to check out some of my favorite recipes like these Broiled Lobster Tails or this Roasted Beef Tenderloin! Both are perfect for a romantic meal and much more affordable to make at home!
Happy Valentine's Day everyone!
M&M Granola Bites
These granola bites are a family favorite, made with peanut butter, honey, M&Ms and chocolate chips! I used a silicone pan with heart-shaped molds to make a creative Valentine's Day dessert. Use any kind of mold you like!
Ingredients
1 cup old fashioned oats
1/2 cup creamy peanut butter
1/4 cup honey
1/2 cup chocolate chips
1/2 cup mini M&Ms
Silicone heart-shaped mold pan
Instructions
Add all ingredients to a medium-size mixing bowl and stir until combined.
Grease your pan with nonstick spray.
Drop the mixture into the hearts by the teaspoonful, filling to the top of the mold.
Place in refrigerator to firm up.
Store in an airtight container or plastic bag.
(Visited 2,860 times, 1 visits today)