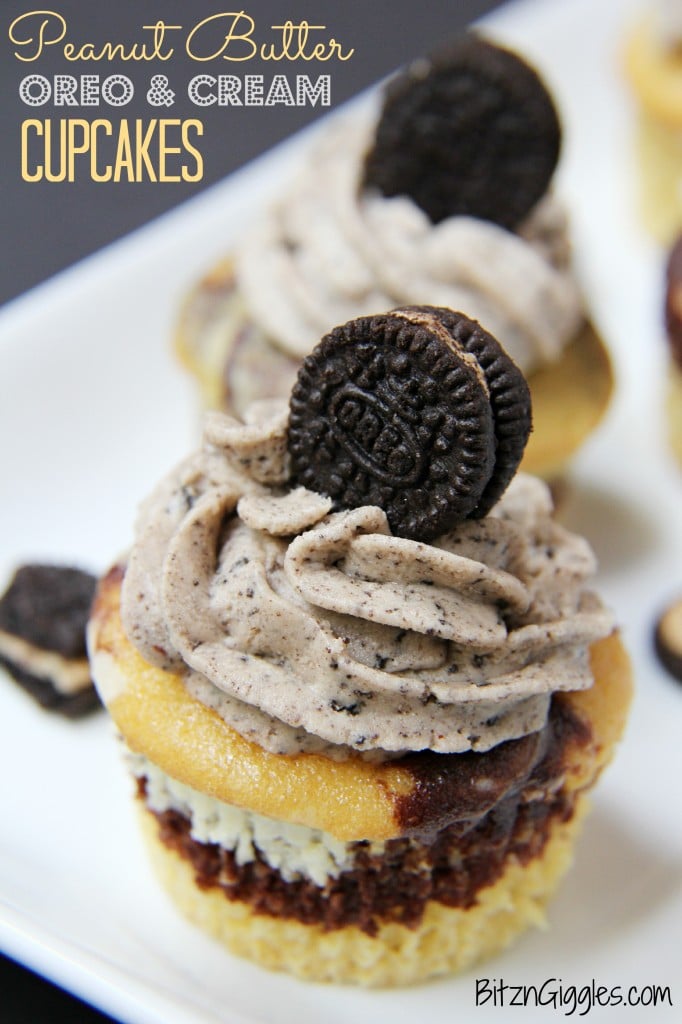 Happy Monday friends! We had a busy weekend, getting family pictures taken and starting to plan the kids' birthday party. It's always a time I look forward to each year because I love to bring friends and family together to celebrate their special days. I'm working on the menu for the party right now and cupcakes are always included. That's what made me think of these!
I shared these cupcakes over at This Silly Girl's Life about a month ago, and today I'm bringing them to you! Picture this, marble cupcakes with a surprise cream cheese and peanut butter Oreo center, topped with Oreo Peanut Butter & Cream frosting. Can I ever just make a normal cupcake Probably not. So, I first discovered these Reese's Oreo Minis a couple months ago and I may have bought out the store that day.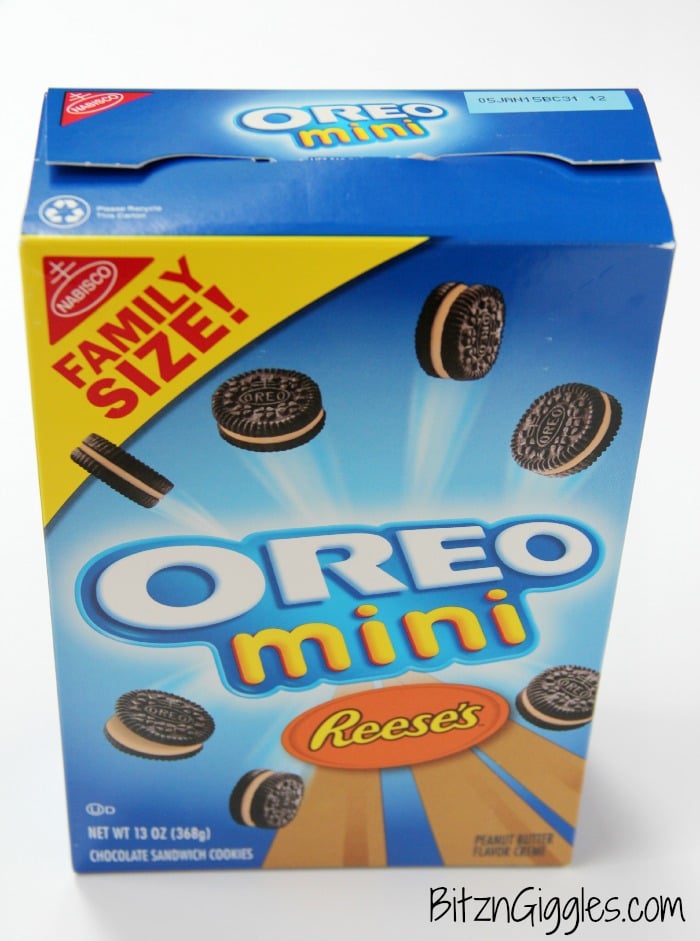 We are big Reese's Peanut Butter Cup fans and the idea to put that goodness inside of an Oreo completely blew my mind. Of course I needed to incorporate them into a cupcake. So, I will admit, there are a few steps involved in making the cupcakes, but the end results are COMPLETELY worth the time it takes to do a few extra dishes. Who am I kidding? I just threw all of my bowls into the dishwasher after I prepared them – only AFTER licking out all of the mixing bowls once. . .or twice.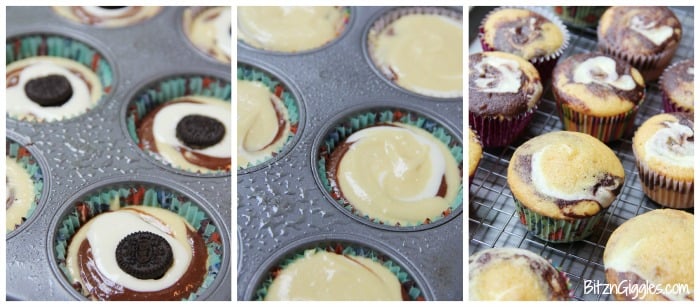 I thought you'd find it interesting that I practically douse my baking tins in nonstick baking spray before I put them in the oven. I do this because I have a habit of filling my cupcake liners too full and then the cupcake spills over the top onto the pan. Since I spray the heck out of the pan, my little "accidents" usually just slide right out. No problem.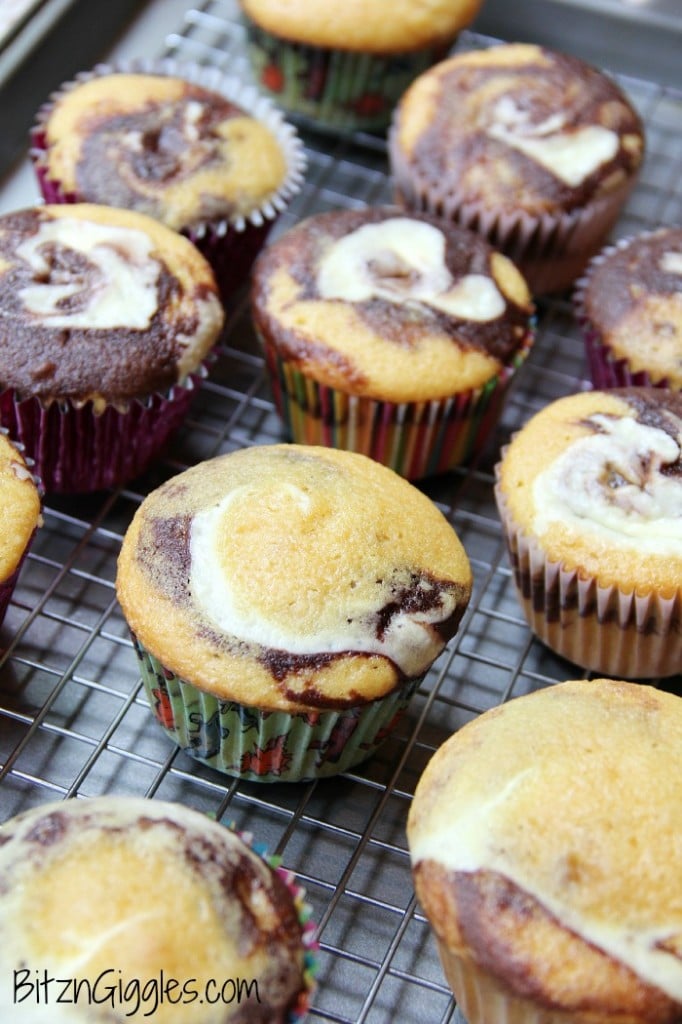 Here's a larger close-up at the finished cupcake before I frosted them. I love the marbling effect and how some of the cream cheese centers oozed out and spread out over the tops of the cupcakes. So good.
Take a look at that beautiful center. You can see the Oreo, you can see the cream cheese. And how about that thick cookie frosting?! OMG. Just between you and me, I caught my husband eating this frosting off a spoon the other day. Shame on him. Just kidding. I did it, too. 🙂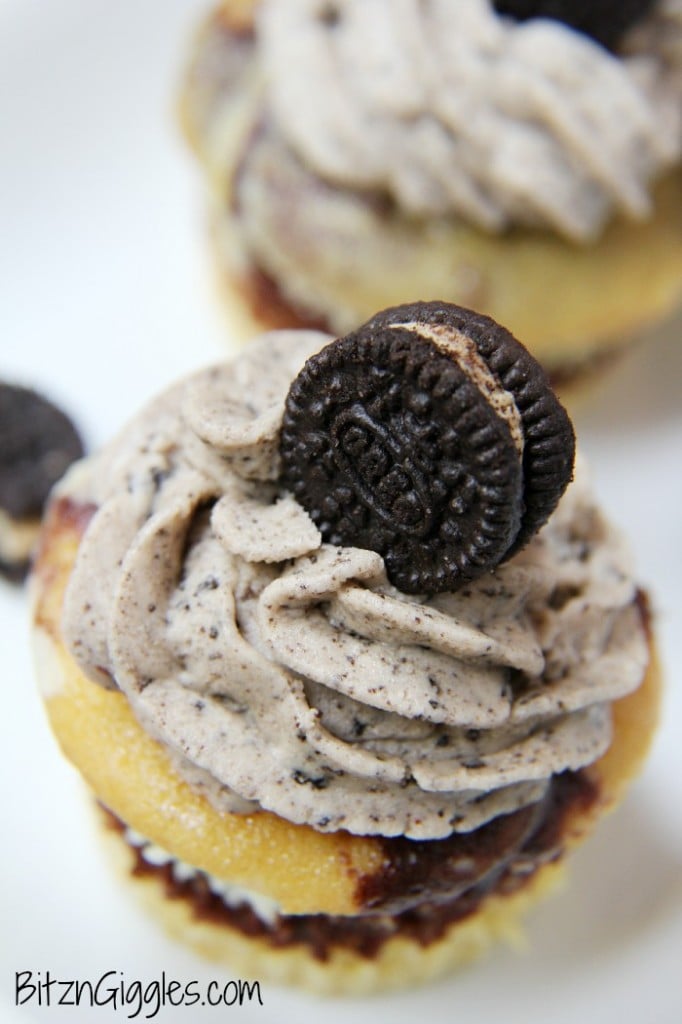 So are you still with me or are you running to get the ingredients for these amazing cupcakes right now? Whether you have the ingredients already in your pantry or need to make a quick run to the store, make sure you try these cupcakes ASAP!
Peanut Butter Oreo & Cream Cupcakes
Marble cupcakes with a surprise cream cheese and peanut butter Oreo center, topped with Oreo Peanut Butter & Cream frosting
Ingredients
For the Cupcakes;
1 package marble cake mix and ingredients to prepare
8 ounces cream cheese
1 large egg
2 tablespoons sugar
48 Mini Oreos (Reese's Peanut Butter)
For the Oreo Peanut Butter & Cream Frosting;
1/2 cup unsalted butter
3 cups powdered sugar
1/4 cup peanut butter
1 teaspoon vanilla
3–4 tablespoons milk
6 regular-sized Oreos, finely crushed
Instructions
Preheat oven to 350 degrees.
Prepare cake batter as directed on package; set aside.
Beat together the cream cheese, egg and sugar in a small bowl until well mixed.
Put a heaping tablespoon of the vanilla batter from the cake mix into each of the lined muffin cups.
Put a teaspoon of the fudge batter from the cake mix into each of the cups and swirl with a knife to make a marbled effect.
Spoon 1/2 tablespoon of the cream cheese mixture over the marbled batter in each of the cups.
Top the cream cheese with a mini cookie and cover with another tablespoon of vanilla batter for each cup.
Bake 20-21 minutes or until evenly baked. Cool completely.
Top the cupcakes with the frosting and remaining mini Oreos for garnish just before serving.
Nutrition
Calories: 8806
Sugar: 653
Sodium: 7781
Fat: 394
Saturated Fat: 159
Unsaturated Fat: 202
Trans Fat: 4
Carbohydrates: 1267
Protein: 97
Cholesterol: 694
Looking for More Sweet Treats?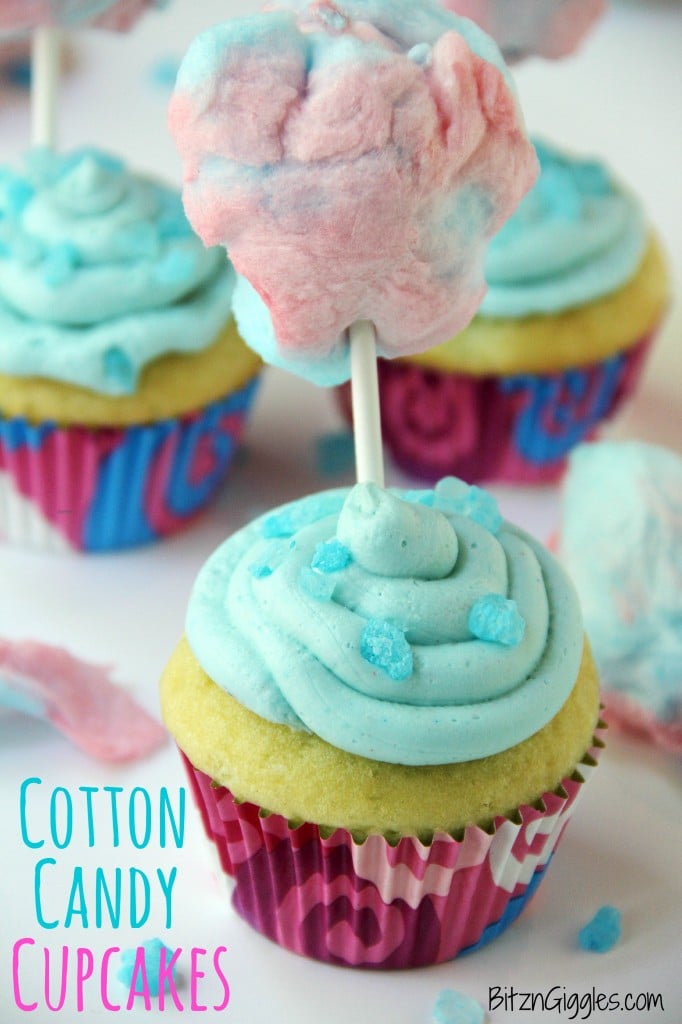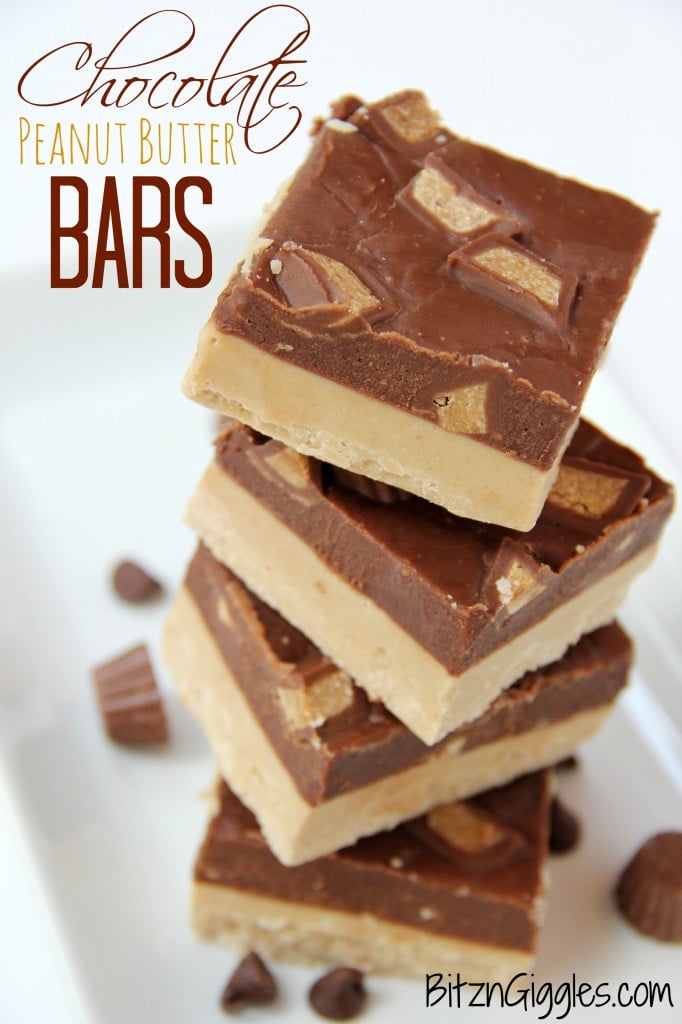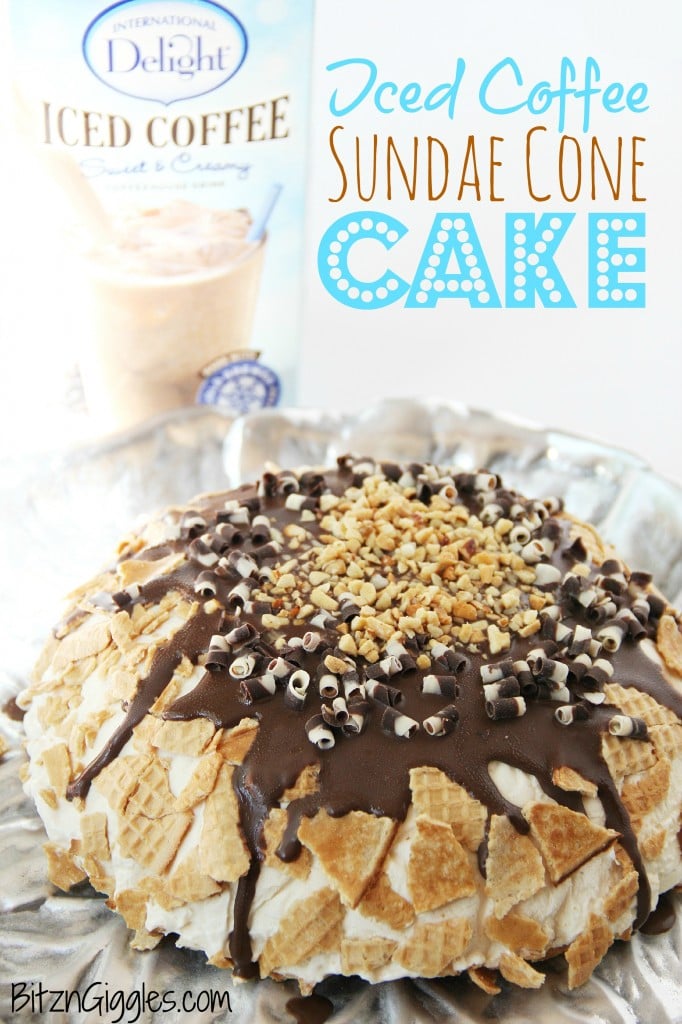 CONNECT WITH ME HERE:
Twitter | Instagram | Pinterest | Google+ | Facebook | Bloglovin'
(Visited 3,491 times, 1 visits today)