Peppermint Cleansing and Toning Wipes – Use these wipes to refresh your skin after a long day. The peppermint essential oil helps relieve stress and provides a tingling sensation similar to Sea Breeze we used as teenagers!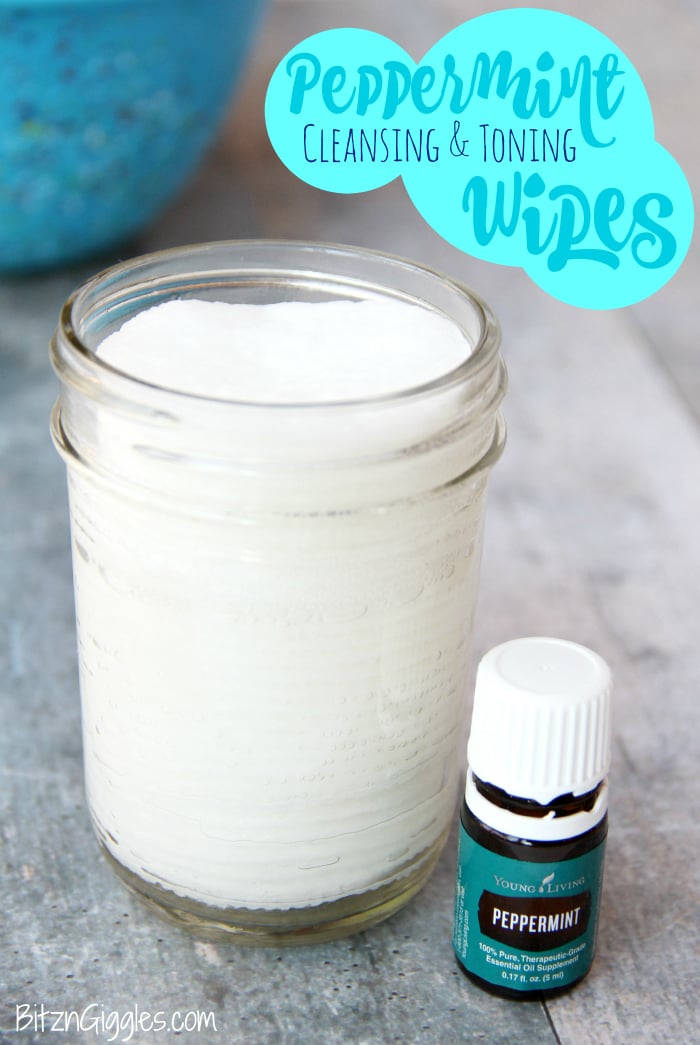 This post includes affiliate links. Please see my disclosure.
Well, how's everyone doing with the time change? I just really have a difficult time with the shorter days. This time of year, I dread leaving the office at the end of the day because it's already getting dark outside.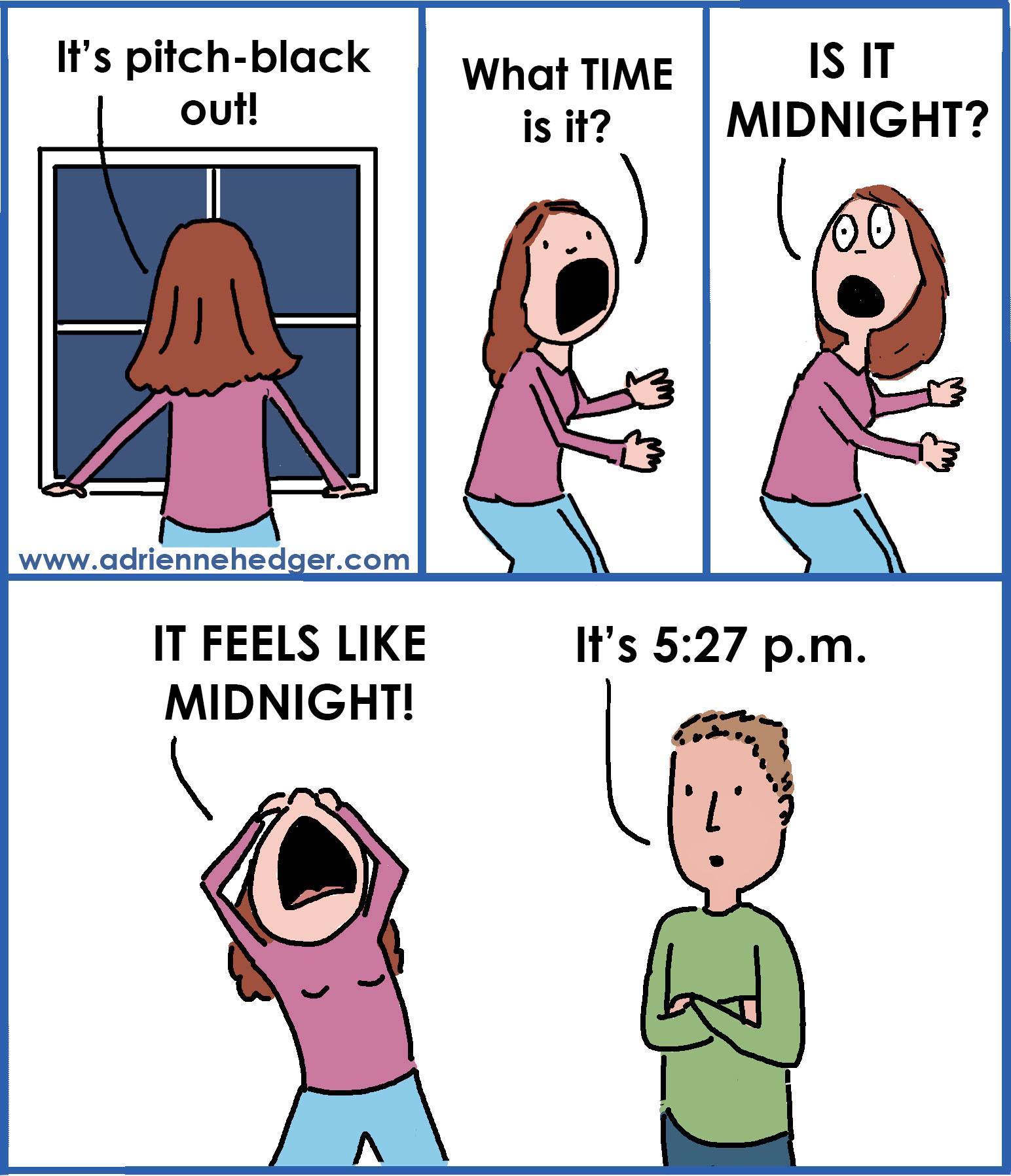 All I want to do when I get home is change out of my "day clothes" and put on my T-shirt and yoga pants. Amen? Amen.
But just because I "look" like I'm ready for bed, doesn't mean that it's time for bed. Nope. There's still so much left to do in the evenings! If you're feeling a little bit like I am right now, you need these Peppermint Cleansing and Toning Wipes in your life. They're just the little pick-me-up you need at the end of a long day. Let me explain after I tell you what ingredients you'll have to gather. . .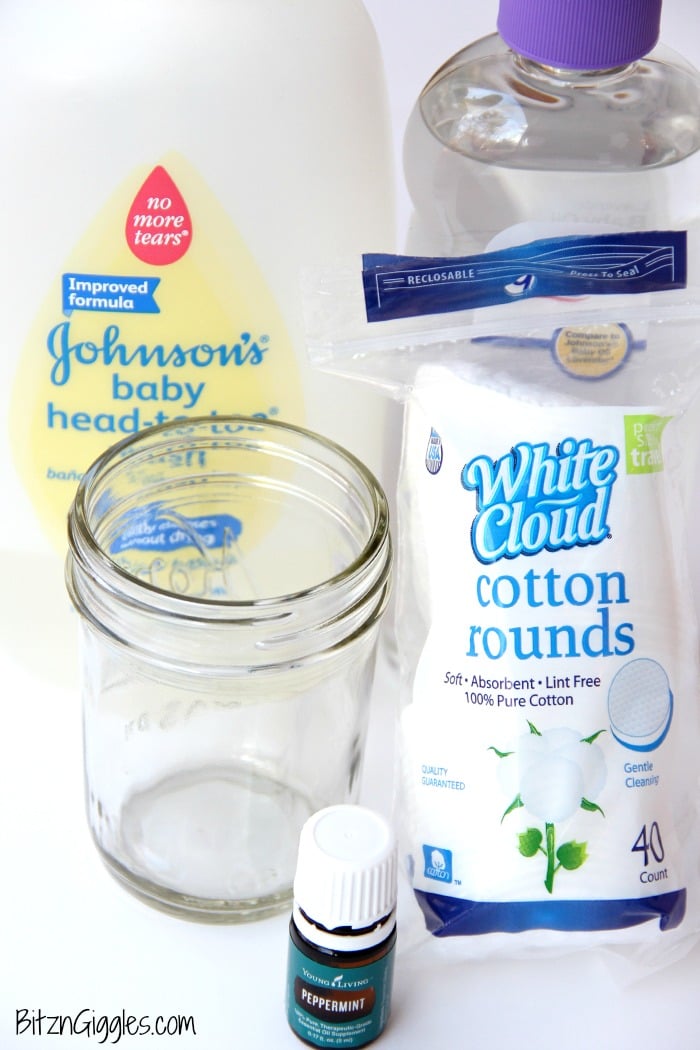 Materials & Ingredients:
8 ounce mason jar
1 1/4 cups water
1 1/2 tablespoons Johnson's Head-to-Toe Wash
Cotton cleansing rounds (about 40)
1/4 teaspoon baby oil
10-12 drops peppermint essential oil
Alright, so the peppermint essential oil is important here. Normally you'll want to use a carrier oil like coconut oil with peppermint essential oil if you're applying it directly to your skin. In this recipe, the baby oil acts as the carrier and dilutes the peppermint enough to be safely used in the wipes.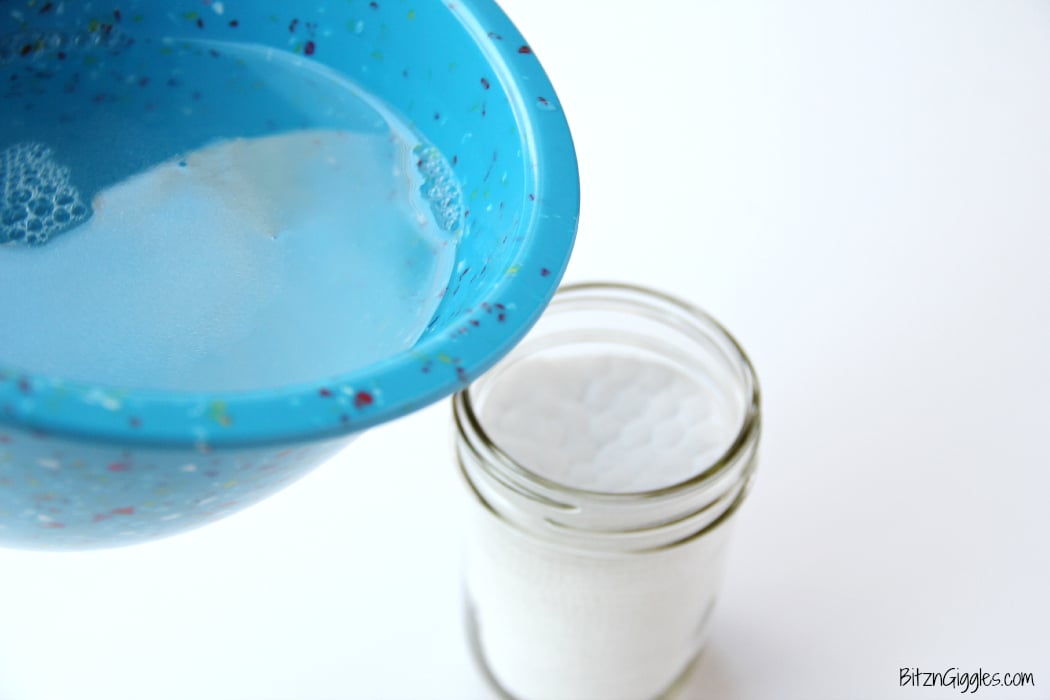 Peppermint essential oil is the perfect addition to these cleansing wipes. It's so refreshing, and I find that it actually calms me down at the end of a long day and helps raise my energy level a little, as well. It's a welcome feeling in the evening when it's dark enough for bed, but I still have more to do to get ready for the next day.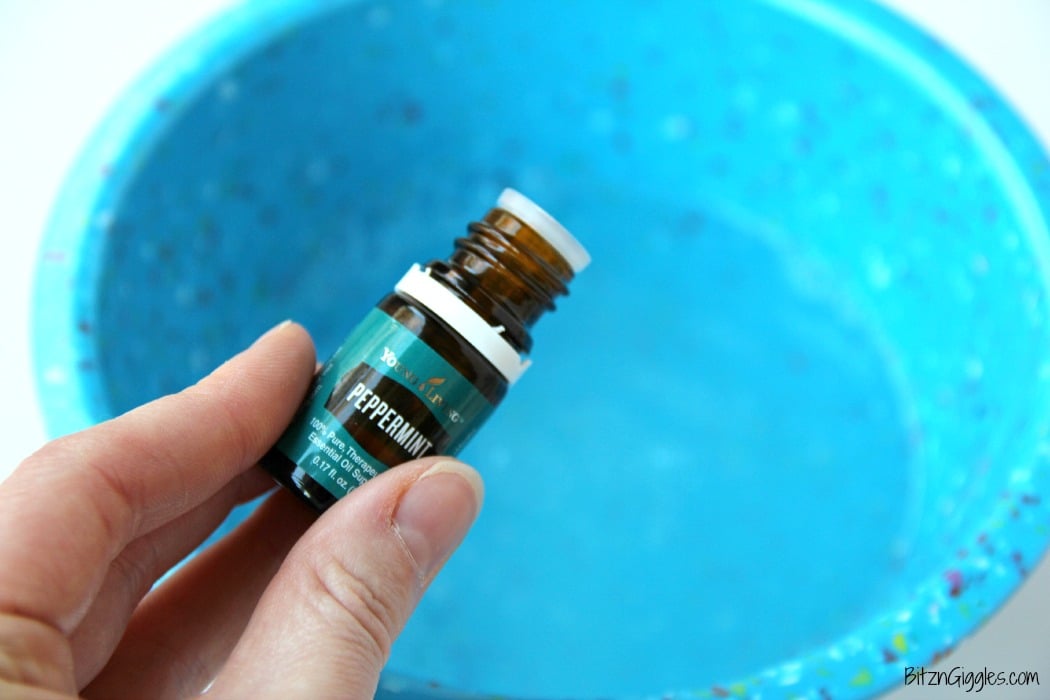 A quick note about these wipes. These ARE NOT eye makeup remover wipes. I'm being a bit dramatic here, but you'll burn your eyes out due to the peppermint if one of these wipes comes in direct contact with your eyeball. Just sayin'. I normally use a facial wash to remove my makeup before I use one of these wipes.
After I've washed off my makeup, I glide one of these wipes over my face (avoiding my eyes) to pick up any final traces of makeup (foundation, cover up, etc.). Believe it or not, the wipes WILL pick up any crud left on your face. Take a look.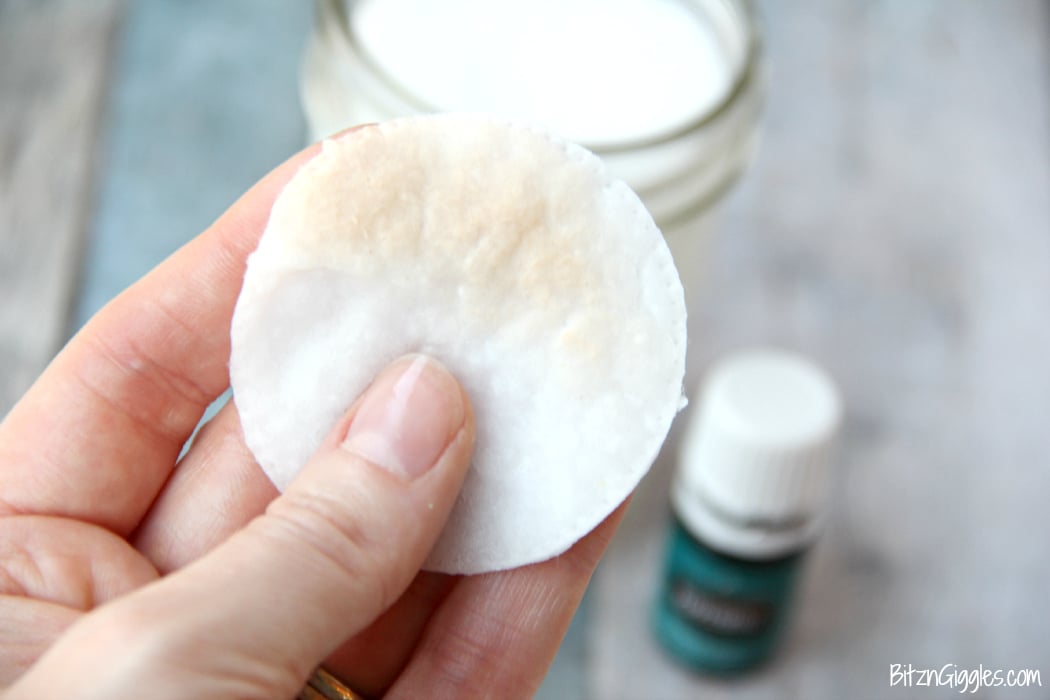 Do you remember Sea Breeze astringent? These wipes kind of remind me of that. You're left with a fresh, tingling feeling all over your skin. So refreshing. Sometimes, I remove my makeup and use one of these wipes even BEFORE we sit down to eat supper. The peppermint makes me feel a bit more alert and ready to tackle what I need to before I head to bed for the night.
I can't wait to hear if you love these wipes as much as I do!
Remember that everyone's skin is different. If you tend to have very sensitive skin, you may want to try a wipe on a very small area of skin and watch for any irritation. If you see any signs of rash or irritation, discontinue use.
Instructions:
In a small bowl, mix together the water, Johnson's wash and baby oil.
Add 10-12 drops of peppermint essential oil.
Place the wipes inside of the mason jar.
Pour the liquid over the wipes and saturate well.
Store covered.