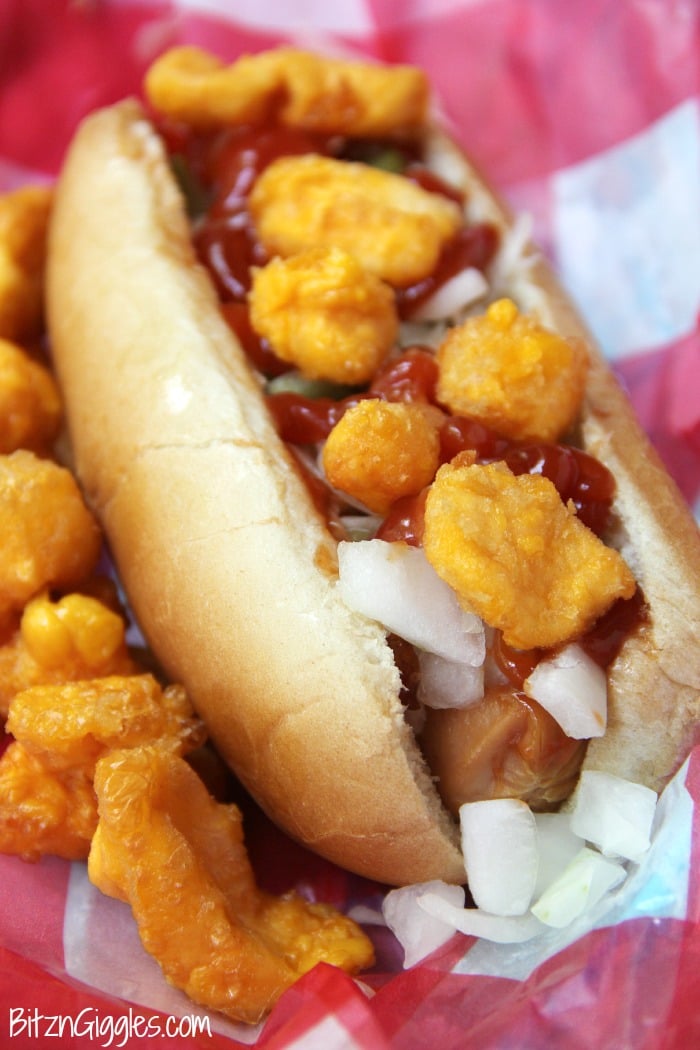 This is a sponsored post written by me on behalf of Bar-S Foods. All opinions are 100% mine.
How is it already August? You know what I think of when I think of August? Our hometown fair – the Athens Fair (AKA World's Fair). When I was little I couldn't wait for the annual event. My friends and I would take our bikes "uptown" and watch as the midway "came to life" – ticket booths, food stands, rides. We watched the construction from sun up to sun down and awaited the grand opening.
Today, even though Josh and I have moved away from our hometown (only 35 minutes) we still bring our family back each and every year to share the experience with our children. It's one of the only "true" fairs left in the area, complete with 4-H exhibits, animal, art and food judging, midway rides and games, live evening entertainment, open beer garden (no fencing!) and a wonderful parade with real floats (not just a line of trucks with signs stuck on their sides).
One of the highlights of the fair is beer battered cheese curds.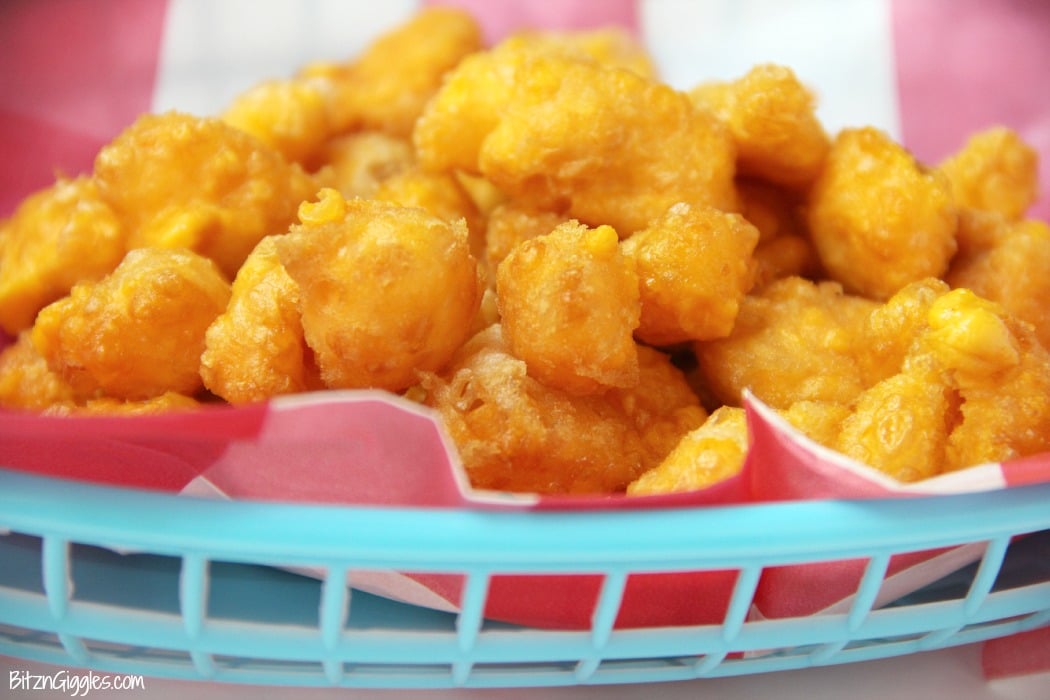 Let me tell you what. If you've never had cheese curds, you are missing out. In Wisconsin, they are abundant and they are treasured. In my mind, they are a delicacy I could never live without.
Today's your lucky day, because as we head into the finale of summer, I'm sharing a recipe that's full of Wisconsin nostalgia for me and one that I just know you're going to love! You gotta' try a Wisconsin Cheese Curd Dog!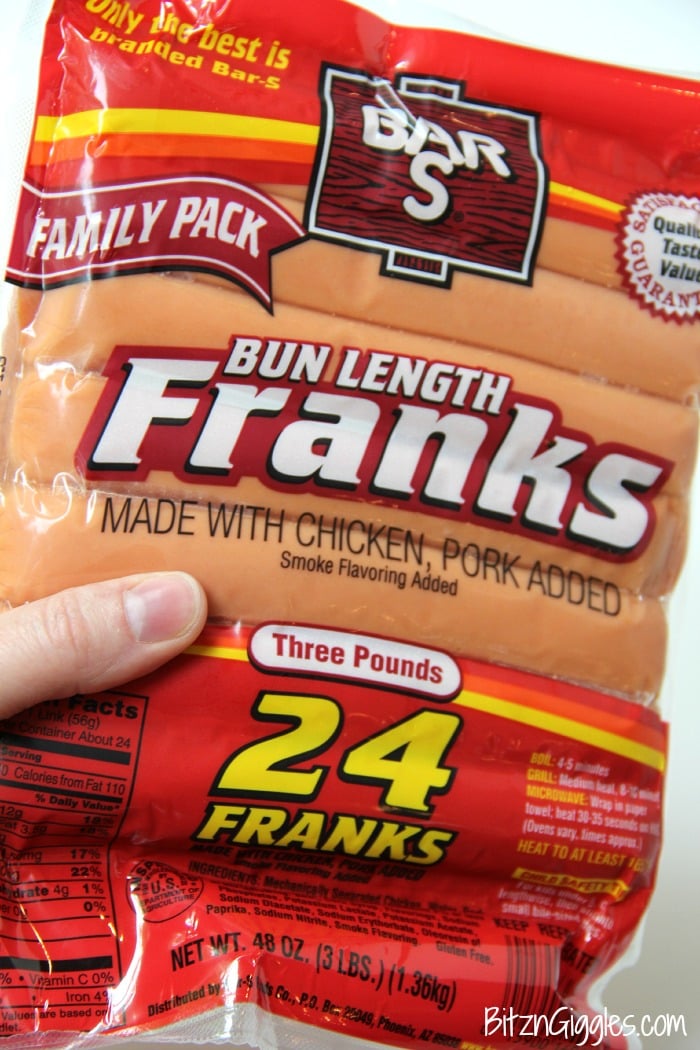 Bar-S Franks are our preferred choice throughout the summer and provide a perfect base for all of the deliciousness we're going to top this beauty with. Did you know that Bar-S Franks are the #1 selling franks in the country? Yep, they are.
Bar-S carries a variety of franks, with the most popular being the Classic, Classic Jumbo, Bun Length and Cheese Jumbo. There is also a line of Premium Beef Franks. I keep a pack of the bun length franks in the fridge at all times. We entertain A LOT, and Bar-S has never let us down. Their 3-pound pack can feed a big group and they're priced lower than most competitors. Sold? Sold.
I'm so proud to be participating in Bar-S' "Cartin' Round the Country" campaign where Bar-S is featuring different regional frank renditions from across the entire country. To be able to share this delicious Wisconsin Cheese Curd Dog recipe, makes my heart swell!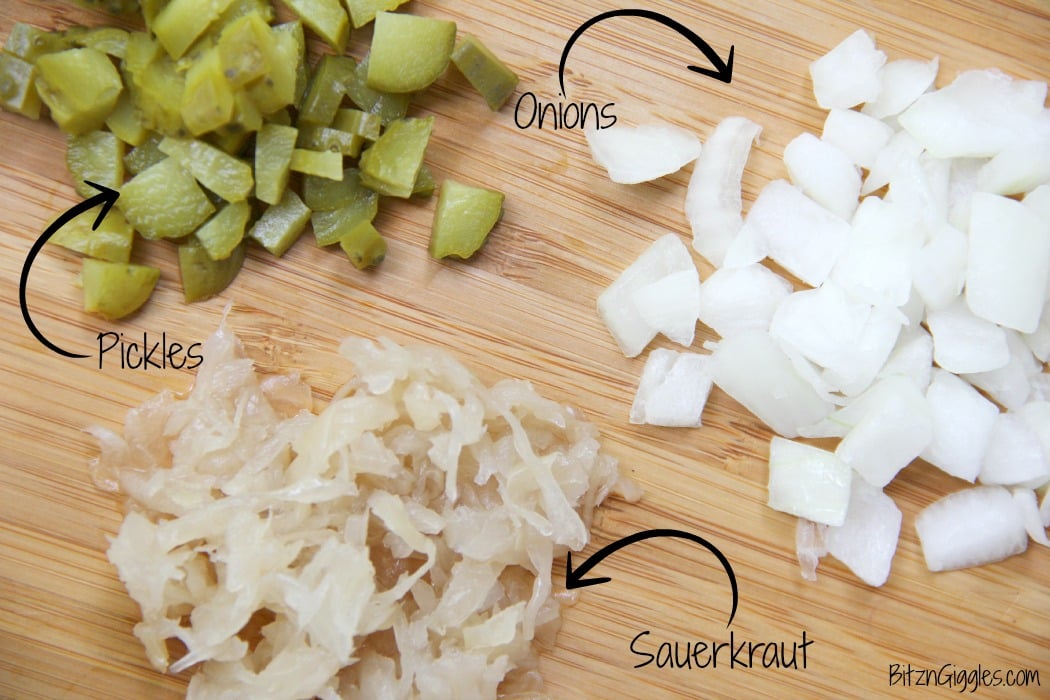 Alright, so let me introduce you to my cast of characters, in addition to the cheese curds – onions for that beautiful crunch, pickles for that hint of sour and sauerkraut, because here in Wisconsin, that's just something you don't forget. Our friends actually make their own sauerkraut and it's DELICIOUS!! We also can pickles every other year, and homemade garlic dills pair perfectly with the onions and sauerkraut.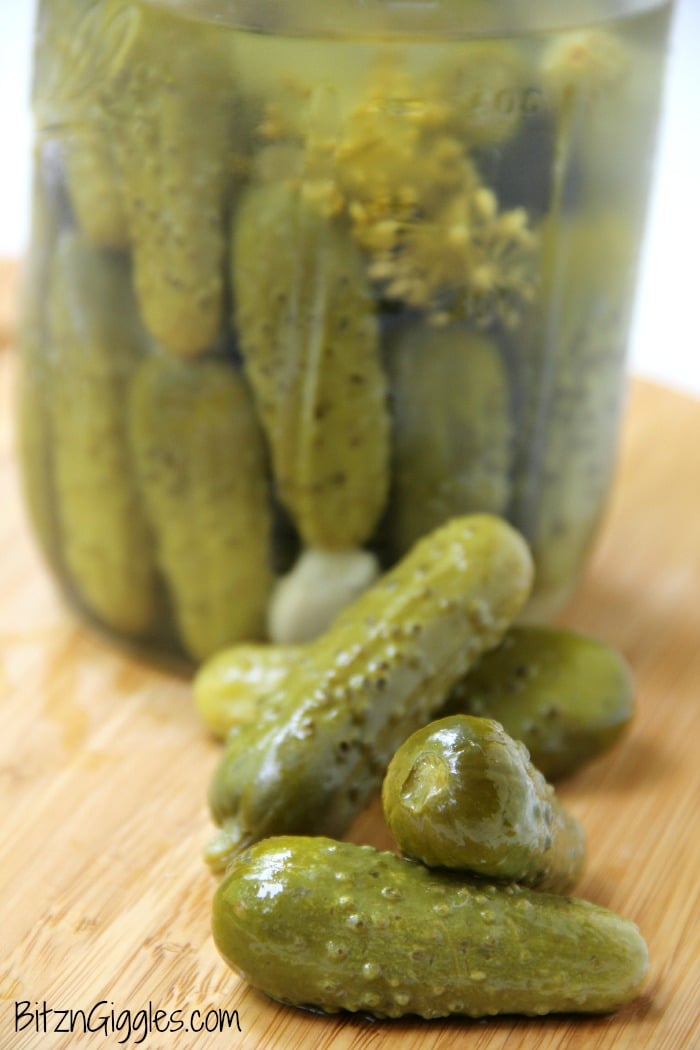 I mean, look at these beauties. See that dill and that chunk of garlic floating in the jar? Someday I may share the pickle recipe, but for now, I'm keeping it top secret. 😉
The honest to gosh truth is, you can use jarred pickles from the store and this dog will still be spectacular. . .so turn that frown upside down and make one of these delicious dogs today!
Find more information on Bar-S products by hopping over to the Bar-S website and visit Bar-S on Facebook for a chance to win products & prizes!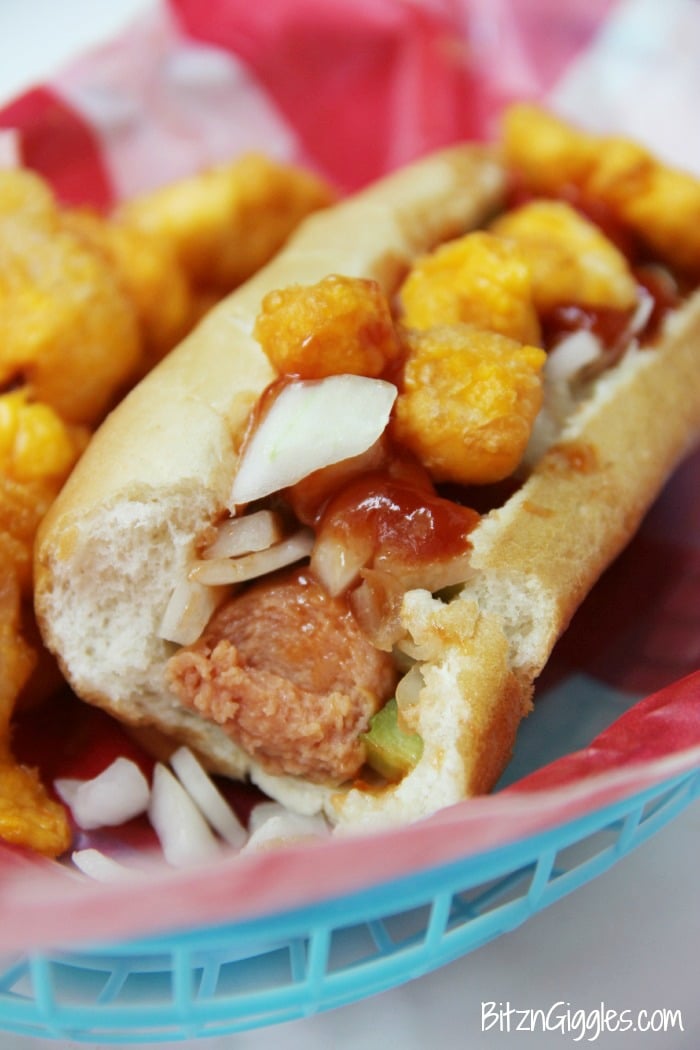 Wisconsin Cheese Curd Dog
A family favorite with Wisconsin charm! Chopped onions, pickles, sauerkraut and cheese curds make this dog irresistible!
Ingredients
6–7 beer-battered cheese curds
Bar-S Bun Length Frank
1 tablespoon diced onions
1 tablespoon sauerkraut
1 tablespoon diced dill pickles
Ketchup
Hotdog bun
Other fixings optional
Instructions
Grill or boil the hotdog until warmed.
Place in a hotdog bun.
Add the ketchup, sauerkraut, pickles and onions.
Top with cheese curds.
Nutrition
Calories: 4701
Sugar: 19
Sodium: 9968
Fat: 345
Saturated Fat: 200
Unsaturated Fat: 116
Trans Fat: 0
Carbohydrates: 56
Protein: 337
Cholesterol: 1192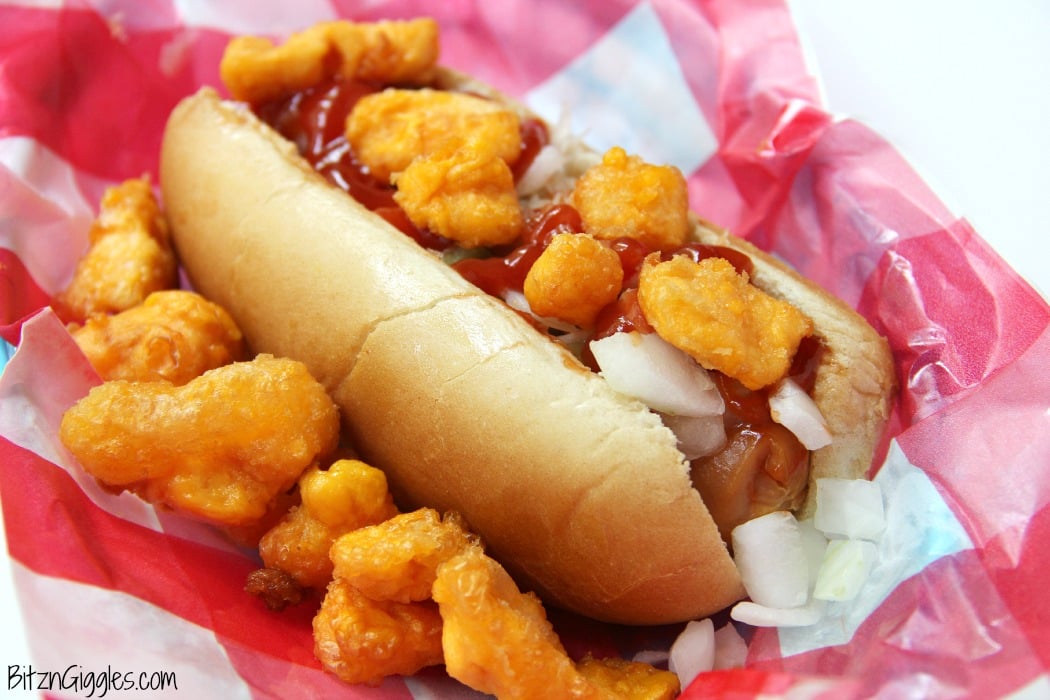 (Visited 3,255 times, 1 visits today)