World's Greatest Peanut Butter Cookies – Melt-in-your-mouth, soft and delicious peanut butter cookies. These are a readers' favorite recipe!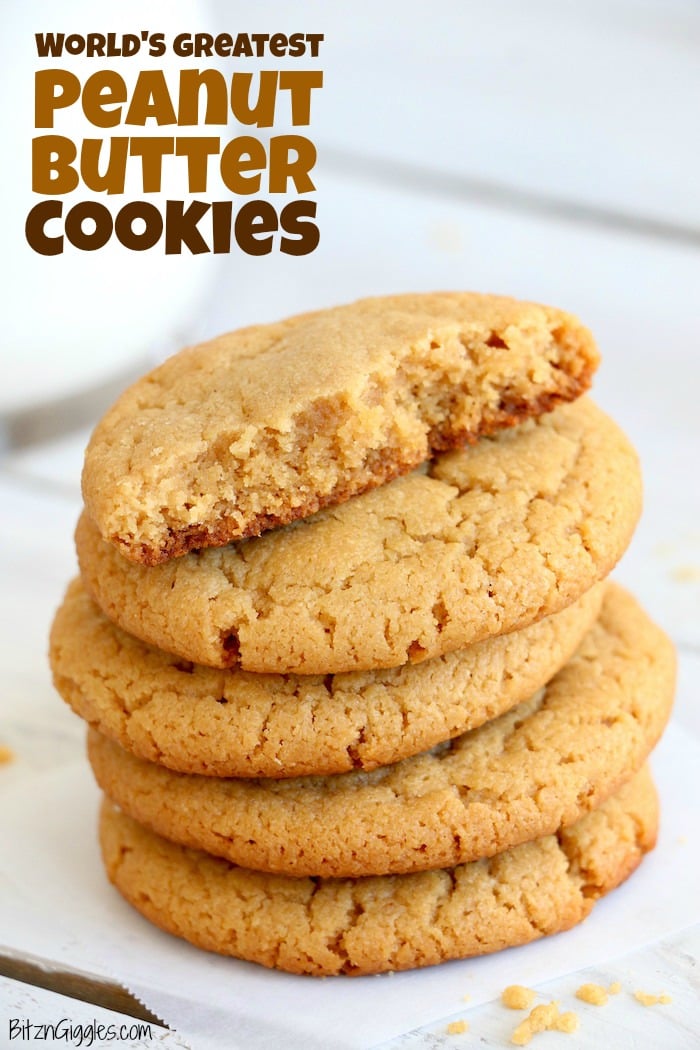 Updated: New photos have been created for this readers' favorite!
Oh, do I have a treat for you all today! It's officially cookie baking season and we're ready to throw things into high gear around here! The cookies I'm sharing today are MELT-IN-YOUR-MOUTH delicious.
They're the cookies my husband asks me to make over and over again. No one who has tasted them has stopped at only one. That's why I call them the World's Greatest Peanut Butter Cookies. They're simply the best.
Making the World's Greatest Peanut Butter Cookies
It really doesn't take a ton of ingredients to make these heavenly cookies – only seven, and they're all basic ingredients you'll probably be able to find right in your pantry.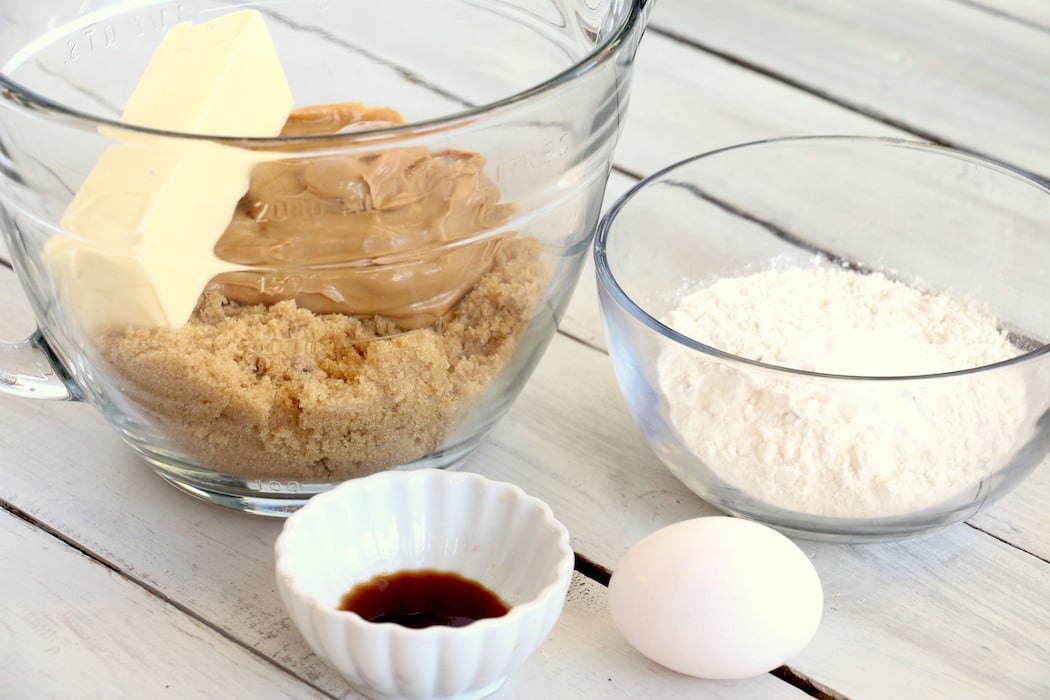 So, back to cookie baking season. . .before I had children I used to get together with my husband's side of the family to bake Christmas cookies each year.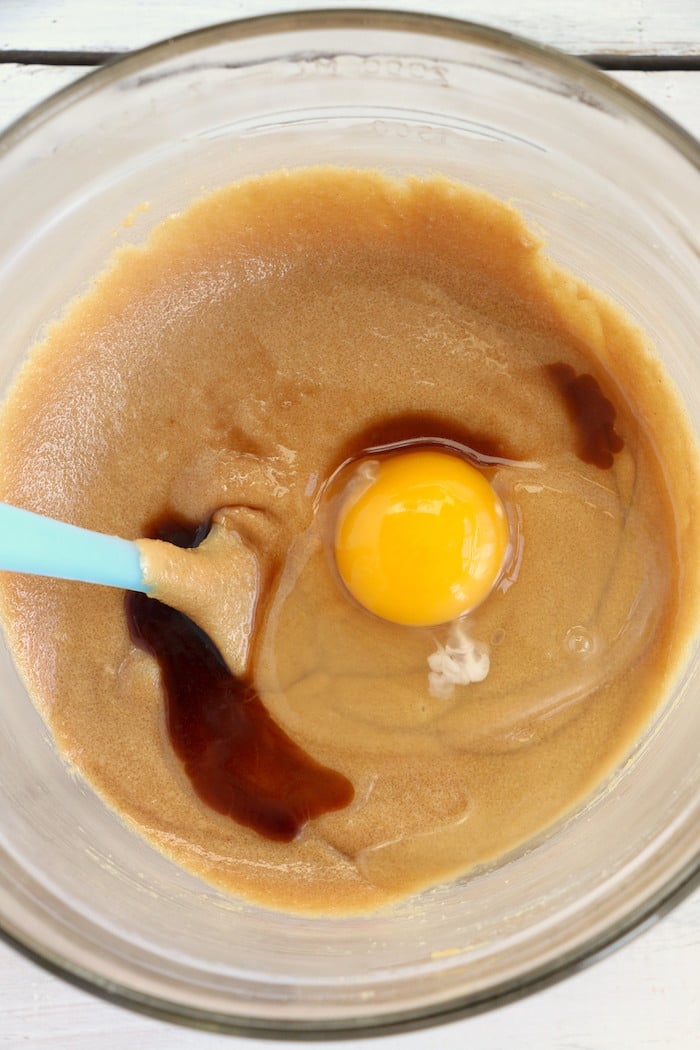 We picked a Saturday, headed out to the farm and created a cookie factory within his Grandmother's kitchen that was similar to what you would see happening up at the North Pole. . .only with cookies instead of toys. . .and crazy women instead of elves.
You get what I'm saying, right? Assembly lines, cookies coming out of everywhere. . .and LOTS of testing.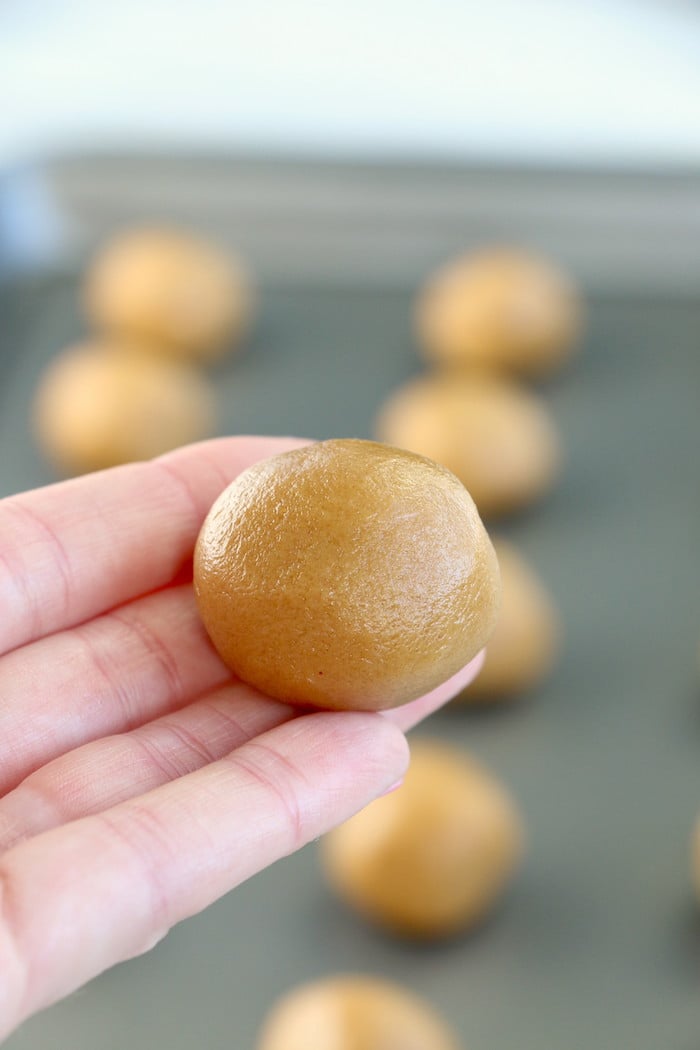 Well, it's been years since I've gotten together with them to do the annual cookie baking and I have to say, I do miss it.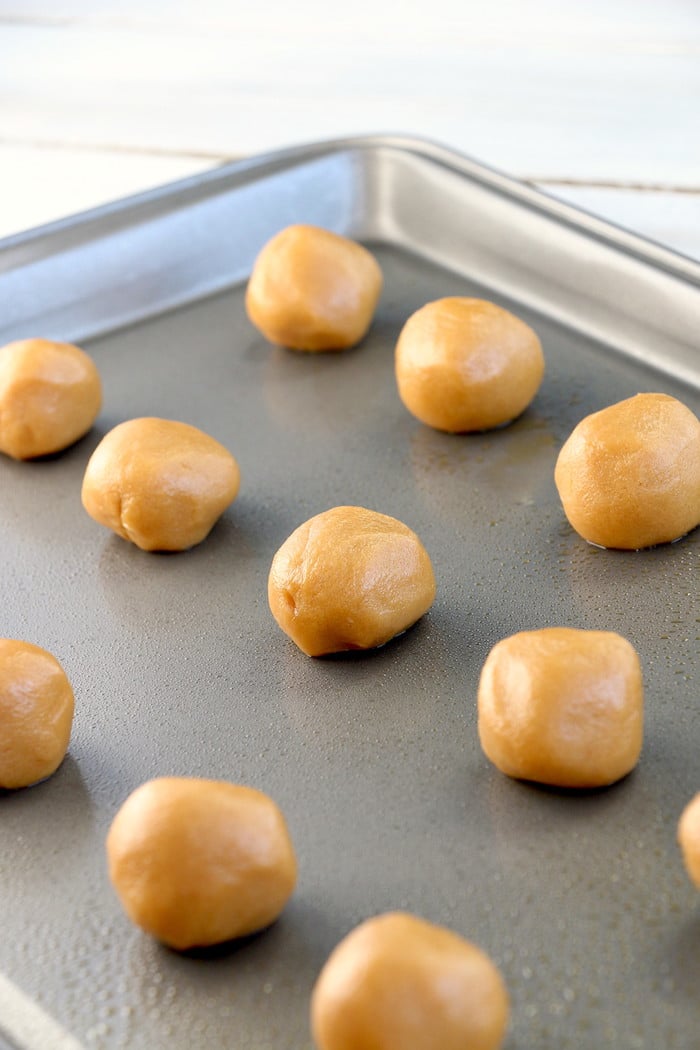 I think it's been so long since we've gotten together because everyones' lives have just gotten so busy! I guess that's what having kiddos does to you, doesn't it?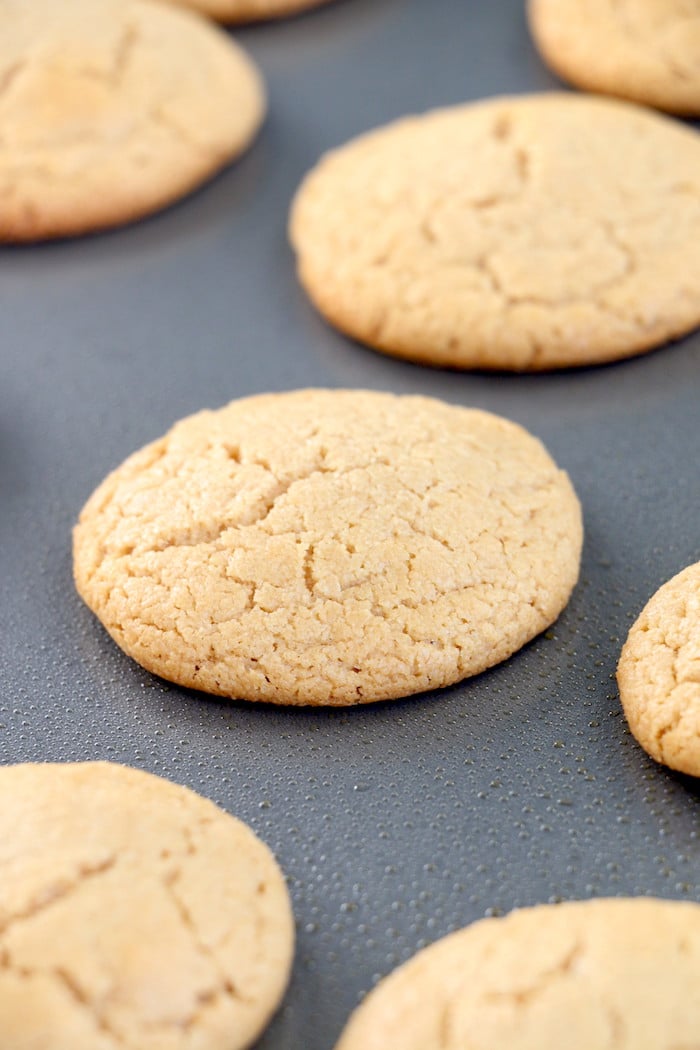 And just for the record, I only have two children. My sister-in-law has four. I just shake my head and secretly wonder where she stores her super powers.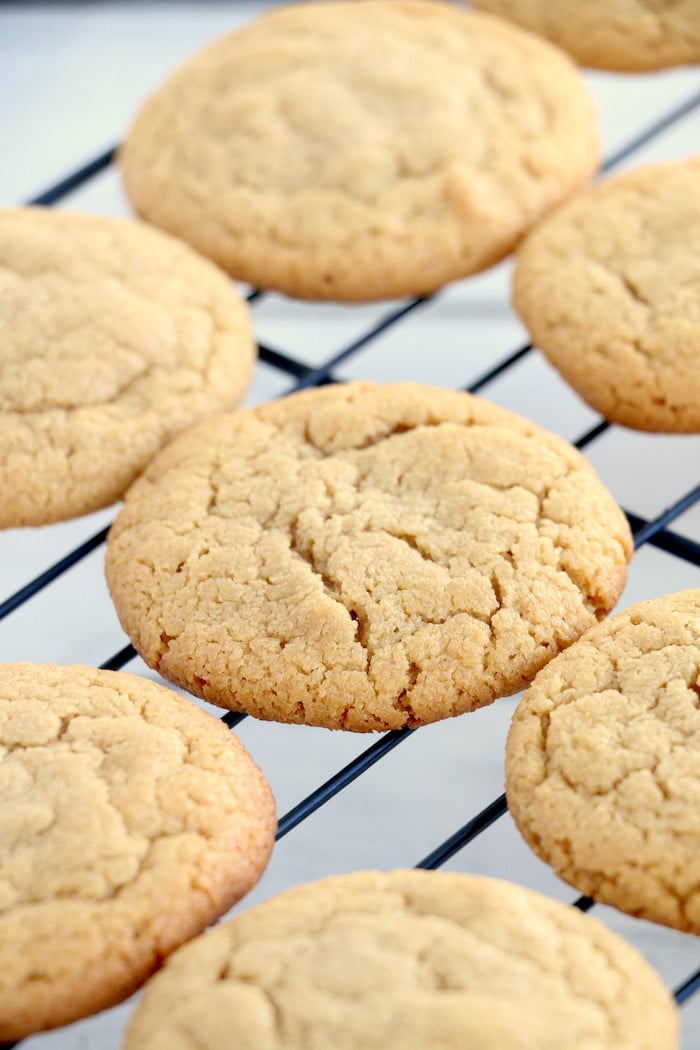 Some days I literally RUN through my house trying to get things done. I'm not even kidding. Part of that may be from working a full time job and blogging on the side. The jury is still out.
All I know is that the hours in a day have become so very precious.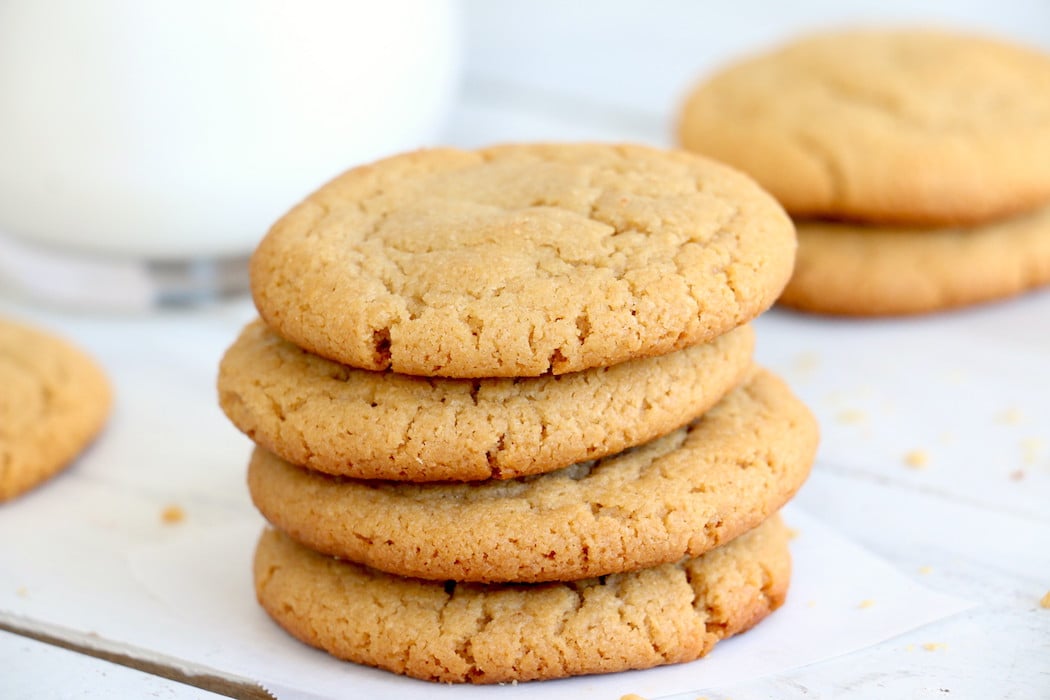 When I get myself into these frenzies, I need to remind myself what's most important. This is the greatest time ever to start up the cookie baking again, right? Right.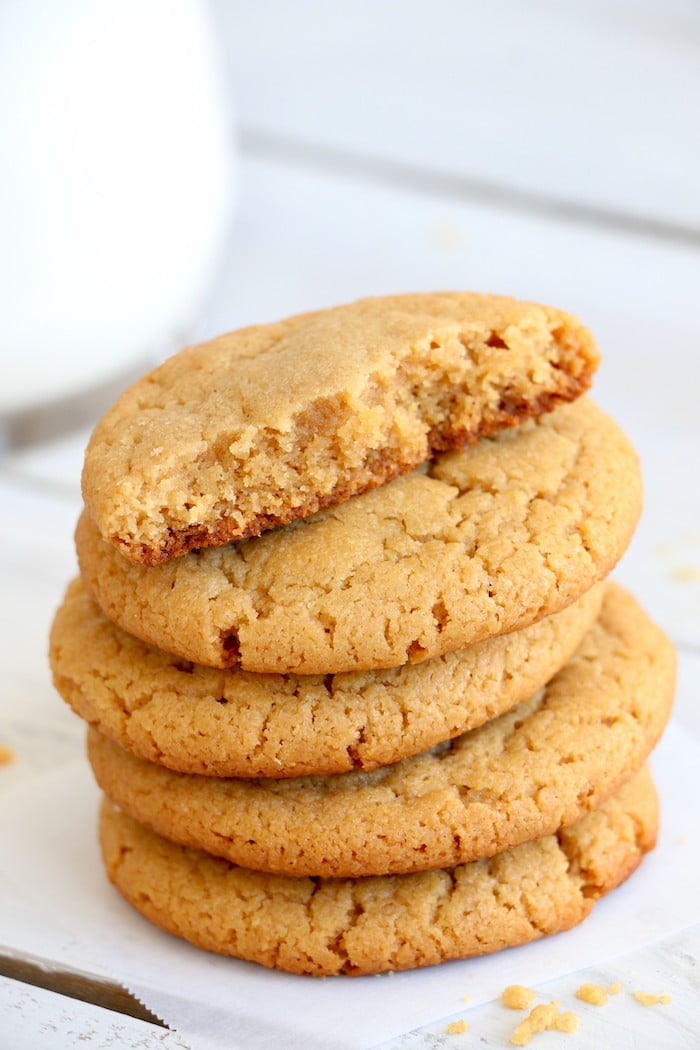 Even if life is a bit crazier, I've learned quickly that traditions are important.
I think we need to get the family together and get those cookie sheets greased again. . .because these peanut butter cookies are HAPPENING!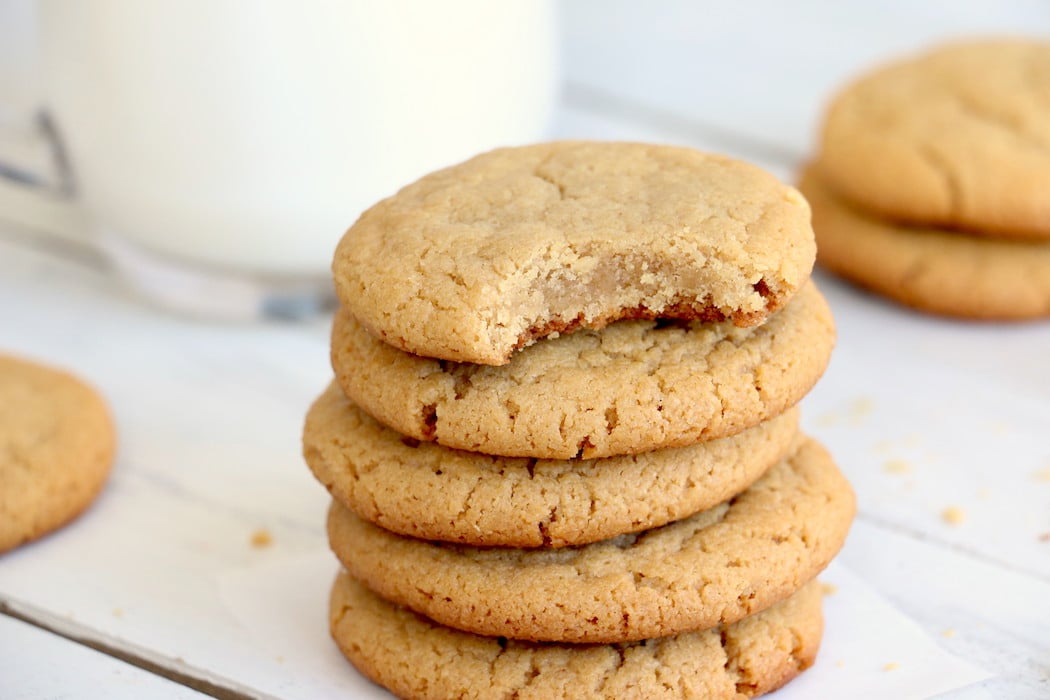 I hope they happen at your house, too. You're going to love them!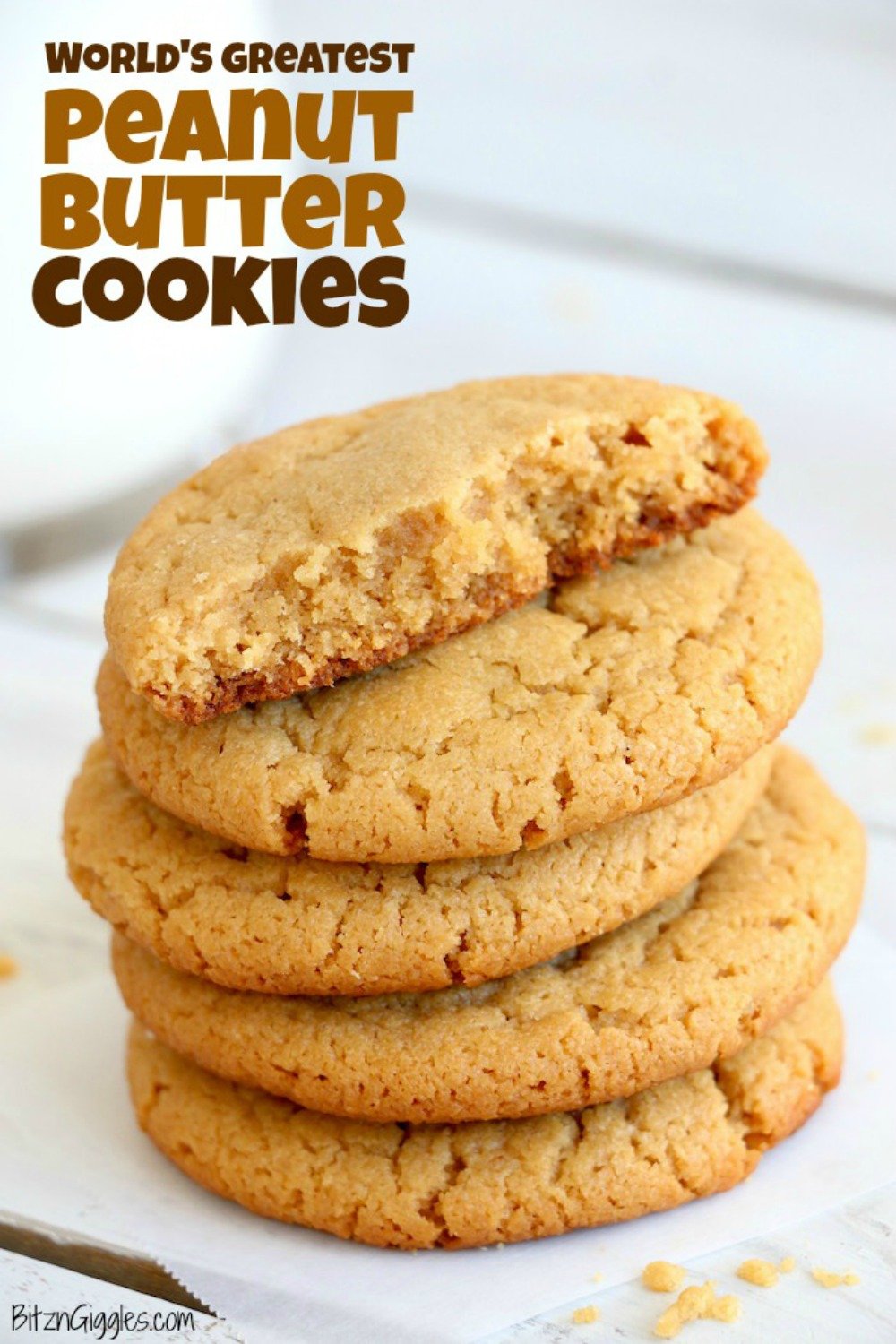 World's Greatest Peanut Butter Cookies
Melt-in-your-mouth, soft and delicious peanut butter cookies. These are a readers' favorite recipe!
Ingredients
2/3 cup all-purpose flour
1 tsp baking soda
1 stick unsalted butter, softened
1 cup creamy peanut butter
1 1/3 cups packed light-brown sugar
1 large egg, beaten
3/4 teaspoon vanilla extract
Instructions
Lightly coat a cookie sheet with cooking spray.
Mix flour and baking soda in a small bowl; set aside.
With a spoon, mix butter, peanut butter and brown sugar in a medium bowl until smooth.
Add egg and vanilla; beat until smooth.
Add flour mixture and stir until combined.
Cover dough and refrigerate for 20-30 minutes.
Preheat oven to 375 degrees Fahrenheit.
Roll dough into 1-inch balls and bake for 8-10 minutes.
Remove from oven and let stand for 10 minutes; allow to cool in the refrigerator for another 20-30 minutes.
Want to see these cookies dressed up to the nines? Then check out my Smookies recipe that sandwiches marshmallow and chocolate between these beautiful cookies!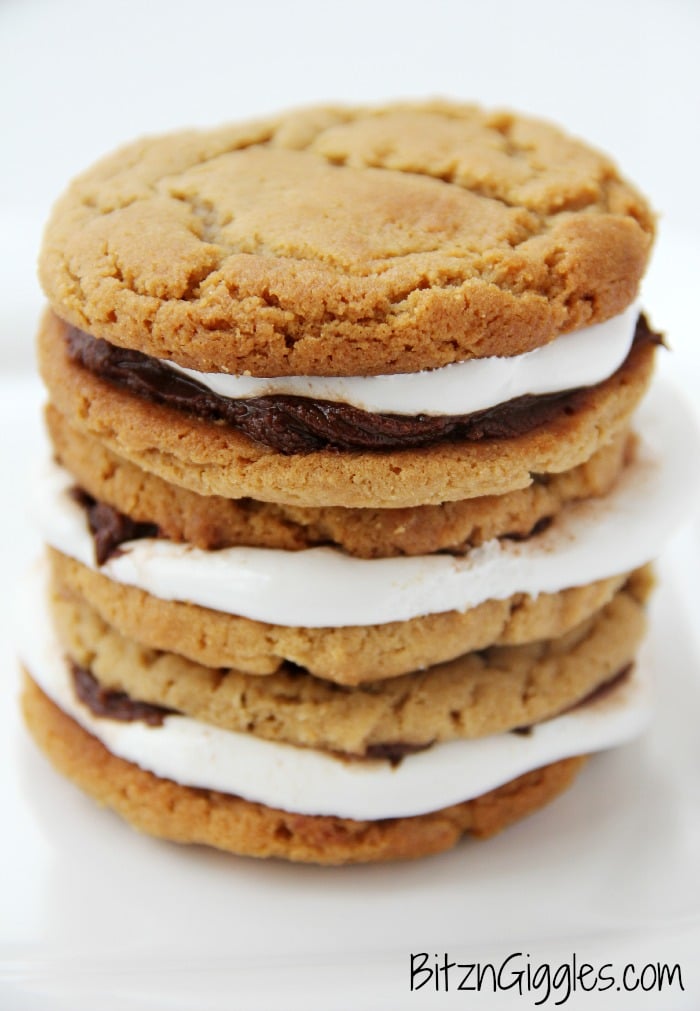 (Visited 446,204 times, 1 visits today)