Oh, do I have a treat for you all today! It's officially cookie baking season and we're ready to throw things into high gear around here! The cookies I'm sharing today are MELT-IN-YOUR-MOUTH delicious. They're the cookies my husband asks me to make over and over again. No one who has tasted them has stopped at only one. That's why I call them the World's Greatest Peanut Butter Cookies. They're simply the best.
Before I had children I used to get together with my husband's side of the family to bake Christmas cookies each year. We picked a Saturday, headed out to the farm and created a cookie factory within his Grandmother's kitchen that was quite possibly similar to what you would see happening up at the North Pole. . .only with cookies instead of toys. . .and crazy women instead of elves. You get what I'm saying, right? Assembly lines, cookies coming out of everywhere. . .and LOTS of testing.
Each of us took ice cream pails of cookies home with us and it was . . .well, one of the greatest things ever. The only problem was, because it was just my husband and I, there was absolutely no way we would ever eat all of the cookies I brought home. It was, however, still a lot of fun.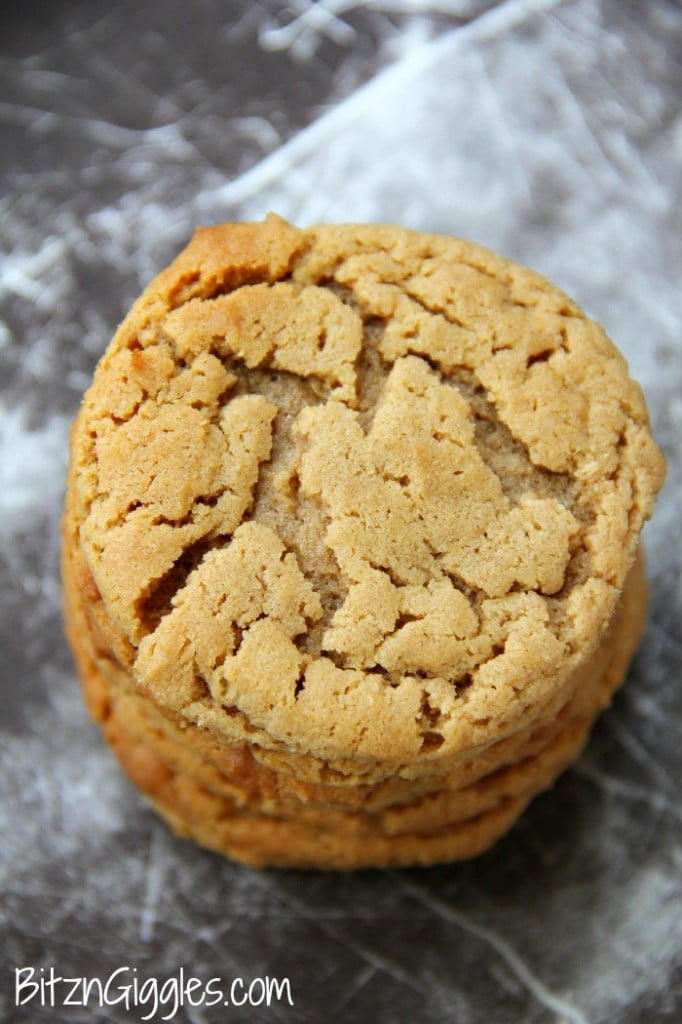 Well, it's been years since I've gotten together with them to do the annual cookie baking and I have to say, I do miss it. Where does time go when you have children? I'm always trying to figure that out. And just for the record, I only have two children. My sister-in-law has four. I just shake my head and secretly wonder where she stores her super powers. Some days I literally RUN through my house trying to get things done. I'm not even kidding. Part of that may be from working a full time job and blogging on the side. The jury is still out. All I know is that the hours in a day have become so very precious.
When I get myself into these frenzies, I need to remind myself what's most important. This is the greatest time ever to start up the cookie baking again, right? Right. Why? Because it isn't just me and my hubby anymore. We have a family now, and even if life is a bit crazier,  I've learned quickly that traditions are important. I think we need to get the family together and get those cookie sheets greased again. . .because these peanut butter cookies are HAPPENING! I hope they happen at your house, too. You're going to love them!
World's Greatest Peanut Butter Cookies
Ingredients
2/3 cup all-purpose flour
1 tsp baking soda
1 stick unsalted butter, softened
1 cup creamy peanut butter
1 1/3 cups packed light-brown sugar
1 large egg, beaten
3/4 teaspoon vanilla extract
Instructions
Preheat oven to 375 degrees Fahrenheit.
Lightly coat a cookie sheet with cooking spray.
Mix flour and baking soda in a small bowl; set aside.
With a spoon, mix butter, peanut butter and brown sugar in a medium bowl until smooth.
Add egg and vanilla; beat until smooth.
Add flour mixture and stir until combined.
Cover dough and refrigerate for 20-30 minutes.
Roll dough into 1-inch balls and bake for 8-10 minutes.
Remove from oven and let stand for 10 minutes; allow to cool in the refrigerator for another 20-30 minutes.
Want to see these cookies dressed up to the nines? Then check out my Smookies recipe that sandwiches marshmallow and chocolate between these beautiful cookies!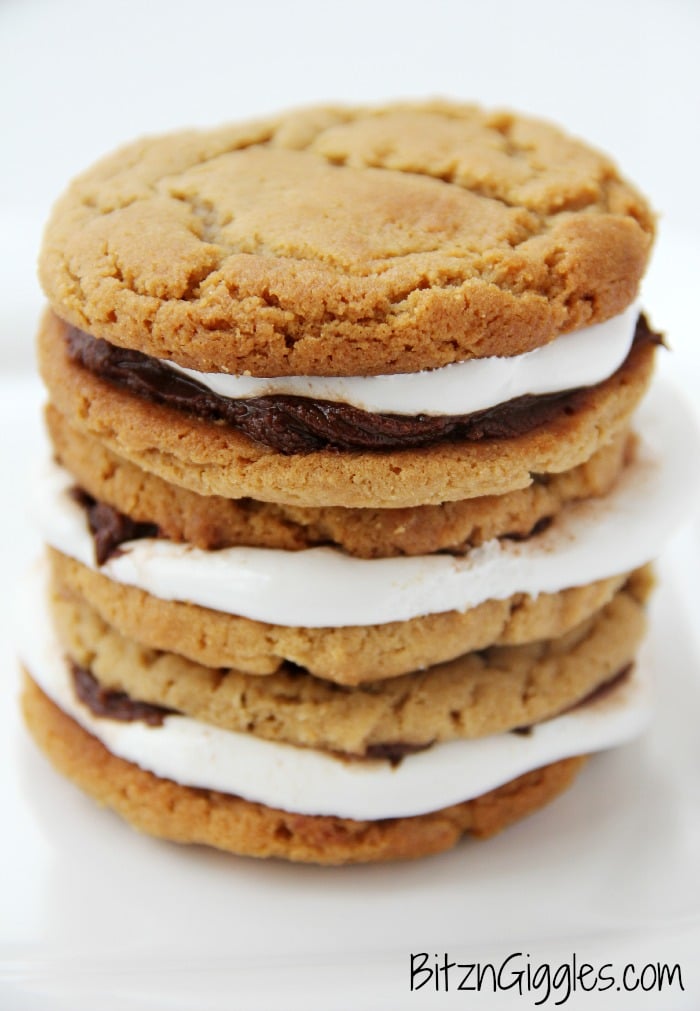 (Visited 186,157 times, 1 visits today)