World's Greatest Slush Punch – The best party punch you will ever have!! Great for showers, holidays and all kinds of celebrations. Kid-friendly and SO addicting!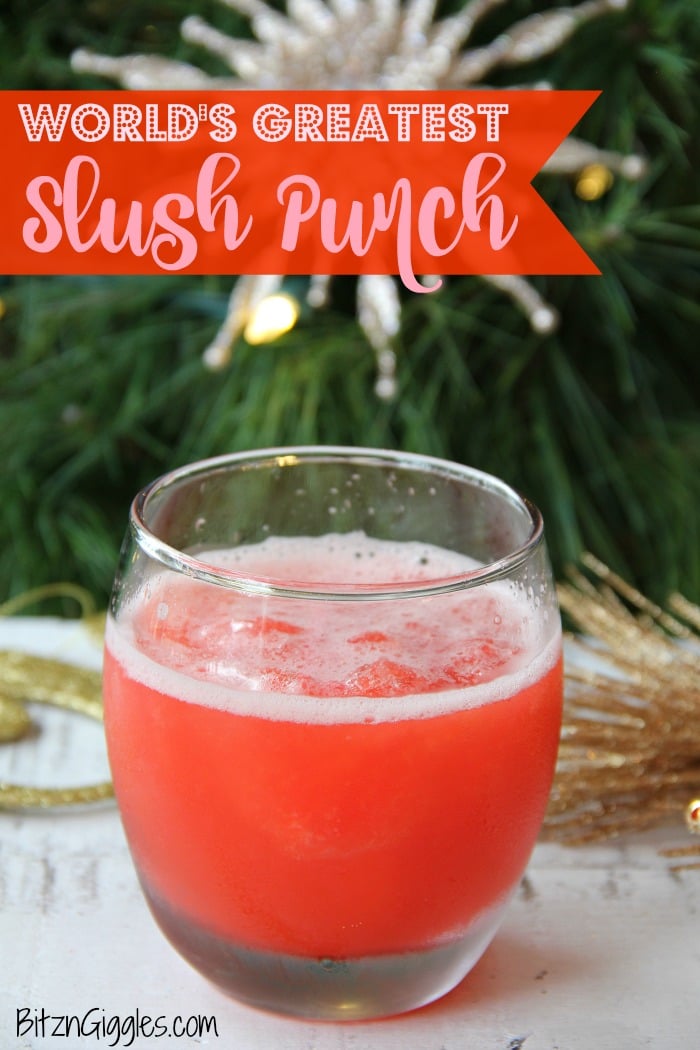 It's been so nice to just hang out with family and relax the last several days. I've taken a bit of time off from the blog to unwind and get things around the house in order before everyone is back to their normal schedules next week.
Up until a couple days ago we were still celebrating Christmas. With a large family, Christmas usually gets spread into a couple days – and believe me – I'm thankful for that. I can't imagine trying to get to multiple houses, eating multiple meals all in the same day.
Anyway, for our last celebration, I was in charge of bringing the punch. Let me tell you what. . .this really is the world's greatest slush punch. I always make it the day before. The recipe makes about two punch bowls full and after I prepare it, I normally just pour it into two gallon ziplock bags and then freeze them.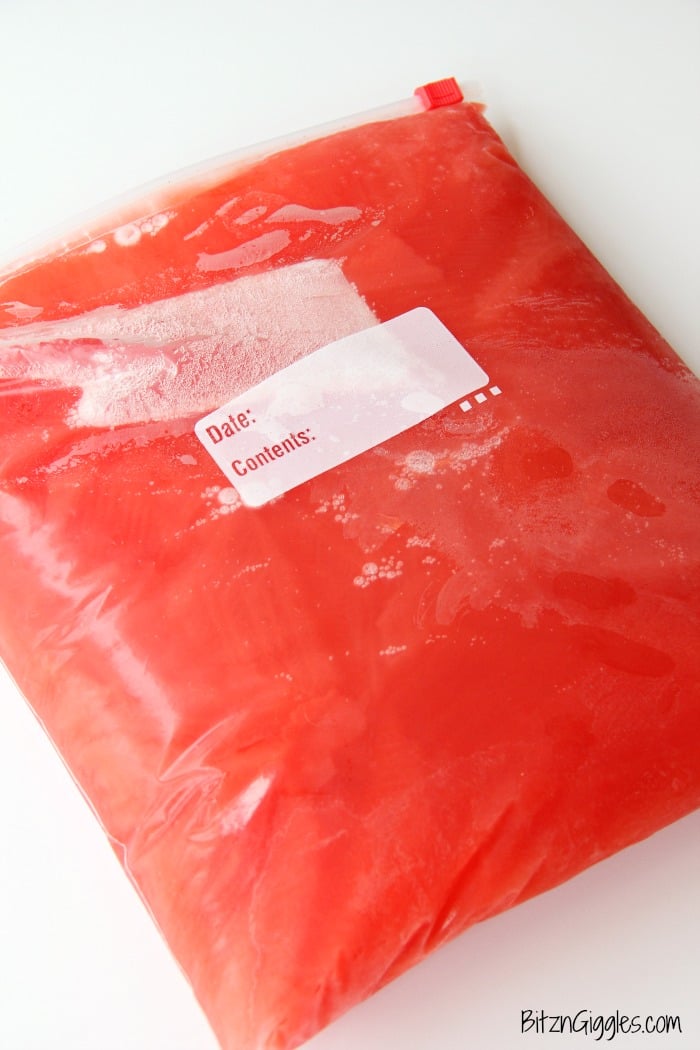 I place them on a baking sheet to lay them flat and then just put the sheet into my chest freezer.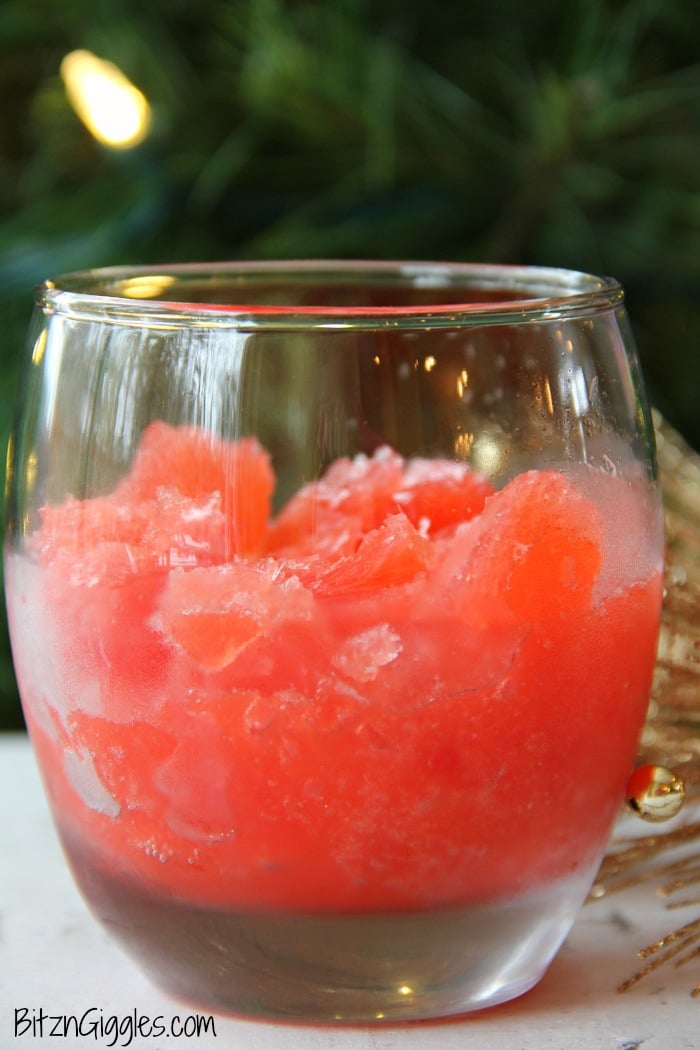 What I love about this punch is you can drink it by the glass or make a punch bowl full. When I make it in a glass, I fill the glass about halfway with punch and then top it off with the lemon-lime soda.
Your best bet is to remove the frozen bag of slush from the freezer about 60-90 minutes before you plan to drink it. Use your hands to break up the slush in the bag a bit before opening it and then transfer the slush to your punch bowl. Use a fork to break up any large chunks. Then add two liters of lemon-lime soda.
If you just dump the slush into the bowl as one big block, it's just going to act as a large ice cube vs. the slushy consistency you want.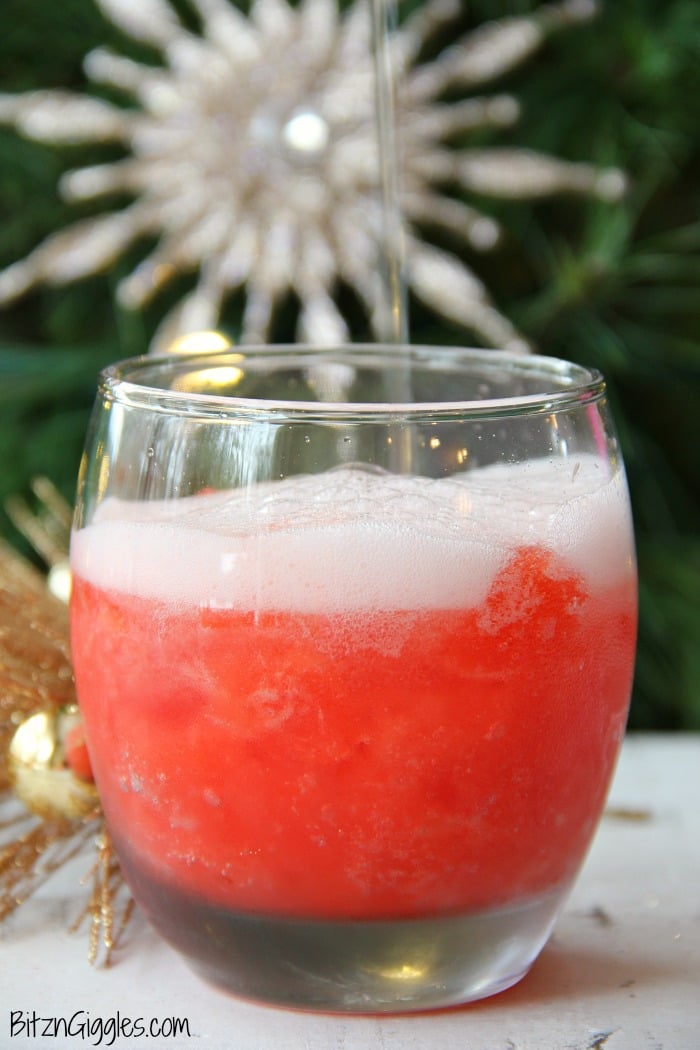 It's so refreshing, and the slush keeps everything nice and cold. No need for extra ice. Perfect when you don't have time to babysit the punch bowl at a party!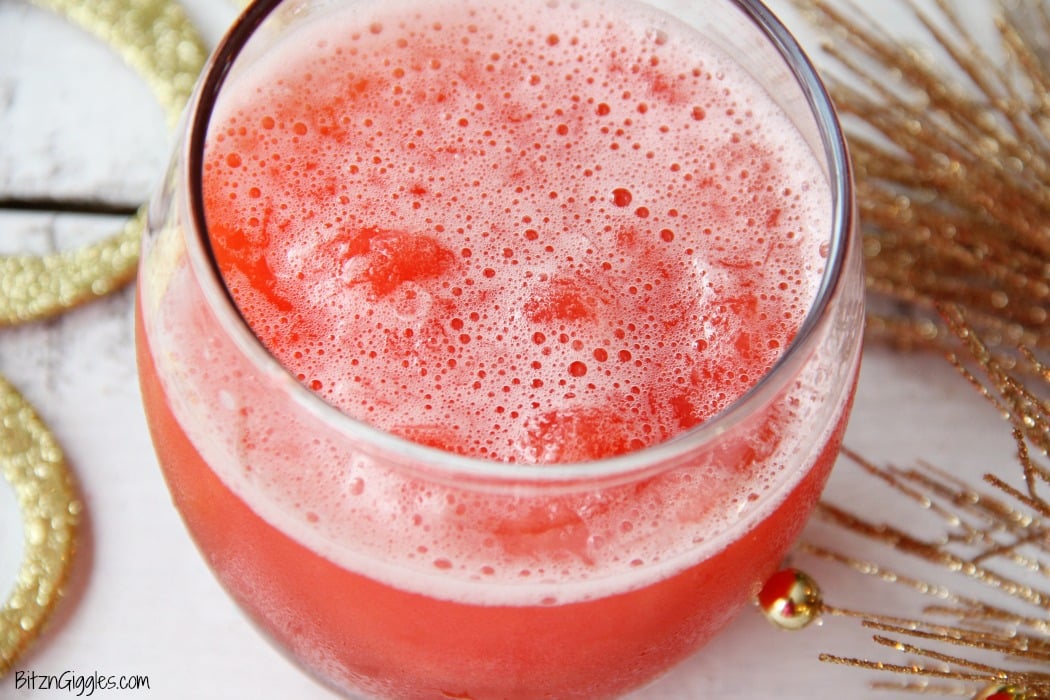 The other fun little tip about this punch is you can substitute any flavor of Jell-O you would like. For example, if you're making the punch for a baby shower and the mom-to-be is having a little boy, use Berry Blue Jell-O. It will still taste great! My favorite flavor combination is strawberry and cherry.
If you'd like to make an adult version, add a cup of vodka (or more) to the punch bowl after you prepare it. I'm told a cup is pretty weak, but I'm not a big drinker so to me, that seems like a lot. 😉 Another option is to just spike individual cups of the punch. That way, you can please everyone.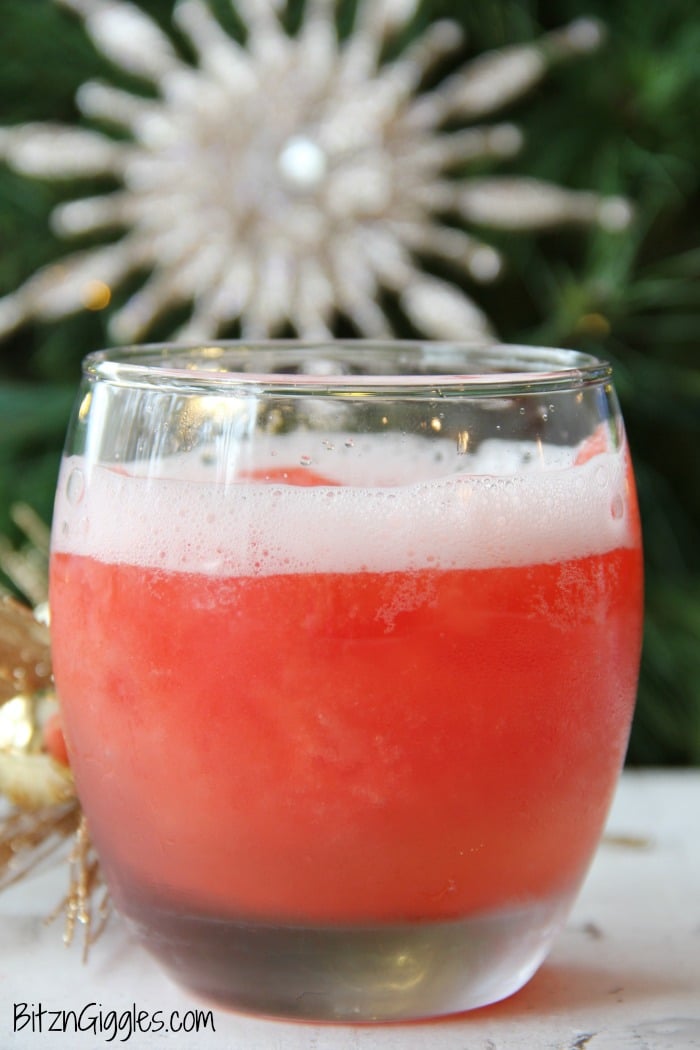 So, welcome the new year with a bowl of this delicious punch! I promise you, you'll forget ever other recipe you've ever tried before!
Well, I will admit I still love this sherbet punch, too, but this is definitely one of my favorites!! Every year we invite our closest friends over to the house to ring in the new year and this year will be no different. Enjoy time with family and friends, reflect on this past year and toast to the new year ahead! Happy New Year, friends!
World's Greatest Slush Punch
The best party punch you will ever have!! Great for showers, holidays and all kinds of celebrations. Kid-friendly and SO addicting!
Ingredients
1 1/2 cups white sugar
6 cups water
3 ounce package strawberry flavored Jell-O mix
3 ounce package cherry flavored Jell-O mix
48 ounces pineapple juice
2/3 cup lemon juice
32 ounces orange juice
4 (2 liter) bottles lemon-lime flavored soda
Instructions
Bring the sugar, water, and Jell-O to a boil in a large stockpot.
Boil for 3 minutes.
Mix in the pineapple juice, lemon juice, and orange juice.
Divide mixture into 2 gallon ziplock bags and freeze by laying bags flat in a baking pan.
Combine the contents of 1 ziplock bag with 2 bottles of the lemon-lime soda in a punch bowl.
Stir until it reaches a slush-consistency.
Repeat steps 5 and 6 with the second bag.
(Visited 47,877 times, 1 visits today)