Chewy Sweet Potato Dog Treats – Homemade sweet potato treats your dog will do flips for!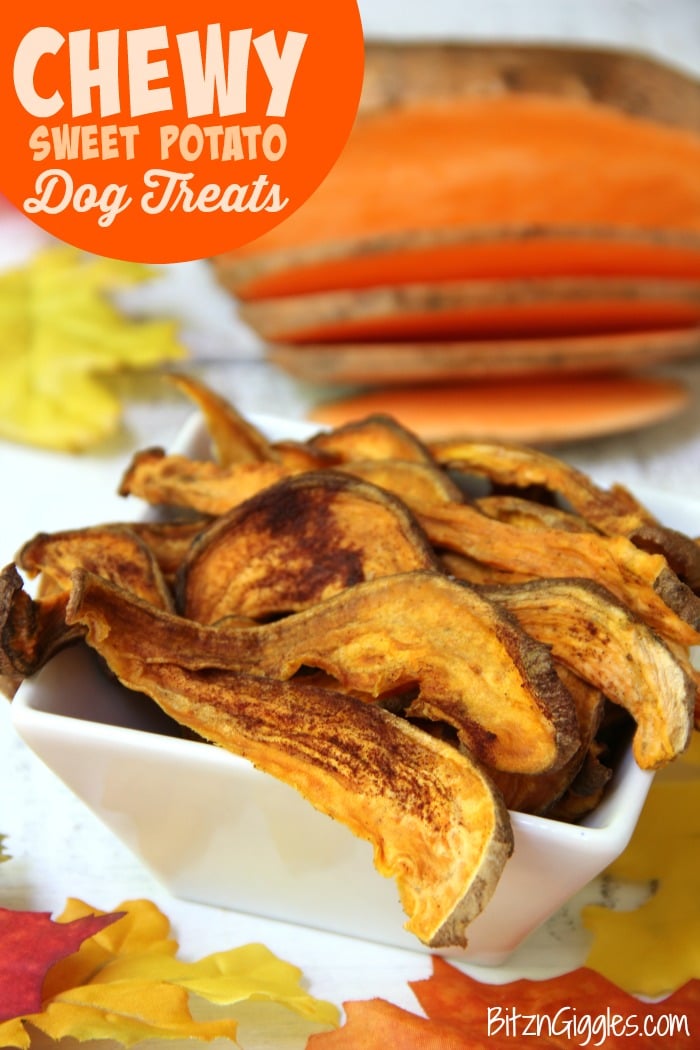 It's almost fall, ya' all. It's been a little while since I made Belle some homemade dog treats, so I thought this would be a perfect time. Our family is headed to Disney World next week. We're spending five days in the parks and then will be boarding the Disney Dream for a Bahamian cruise. It will be the first time our kids have ever been on a plane, ever been to Disney. . .ever seen the ocean. We're so excited.
It does mean, however, we need to leave our furry family member at home. She does have her favorite sitter coming to the house to stay with her while we're gone, however, so we know she'll be just fine. 😉
To make our time away a little easier on Belle, however, I thought these sweet potato treats would keep her happy while we're on our trip. So, let's get started!
How to Make Chewy Sweet Potato Dog Treats
Ingredients
1 large sweet potato
1 1/2 tablespoons olive oil
Cinnamon to taste
Instructions
Preheat oven to 250 degrees Fahrenheit.
Slice sweet potato into long strips about 1/4″ thick.
For smaller pieces, slice each of the long strips in half (optional).
Toss sweet potato slices with olive oil.
Lay sweet potato slices evenly onto a lined baking pan.
Sprinkle with cinnamon.
Bake for 2 1/2 – 3 hours.
Allow to cool and store in a ziplock bag or airtight container in the fridge.
Treats will keep 2-3 weeks in the fridge and up to 4 months in the freezer.
Belle always likes to check out the ingredients before I start making treats.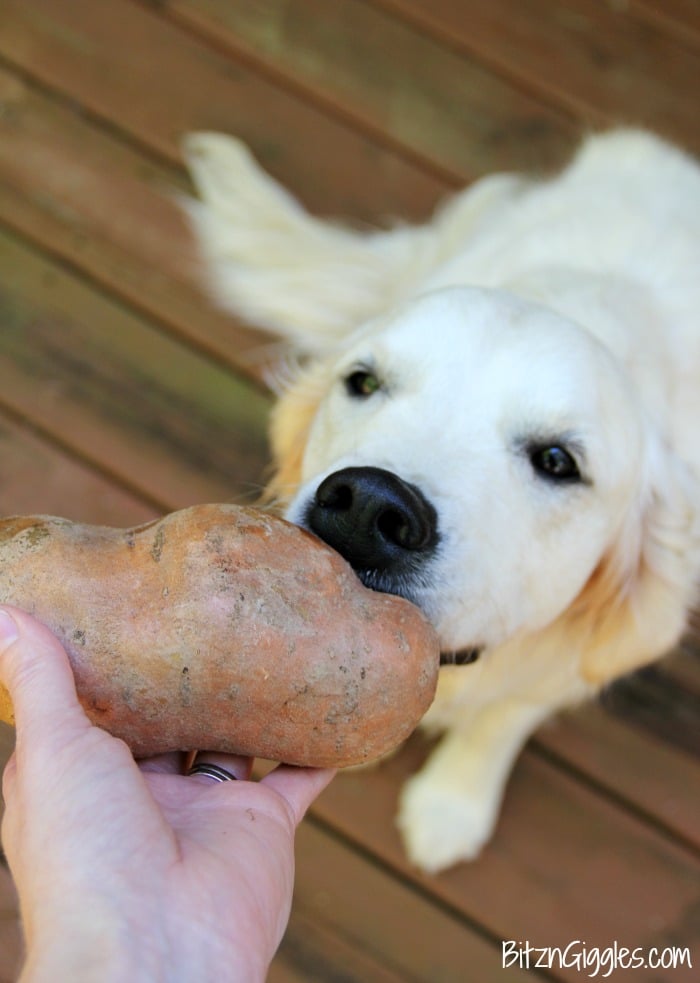 She's a big fan of banana, but . . .it didn't take her long to become good friends with this sweet potato! 😉
These chewy sweet potato dog treats come together with only three ingredients. Yep, you heard me. THREE ingredients. Pretty incredible, right? Let me show you how I made them.
Start by slicing the sweet potato length-wise into long pieces. If you'd like to peel your sweet potato, you can. It's not necessary though.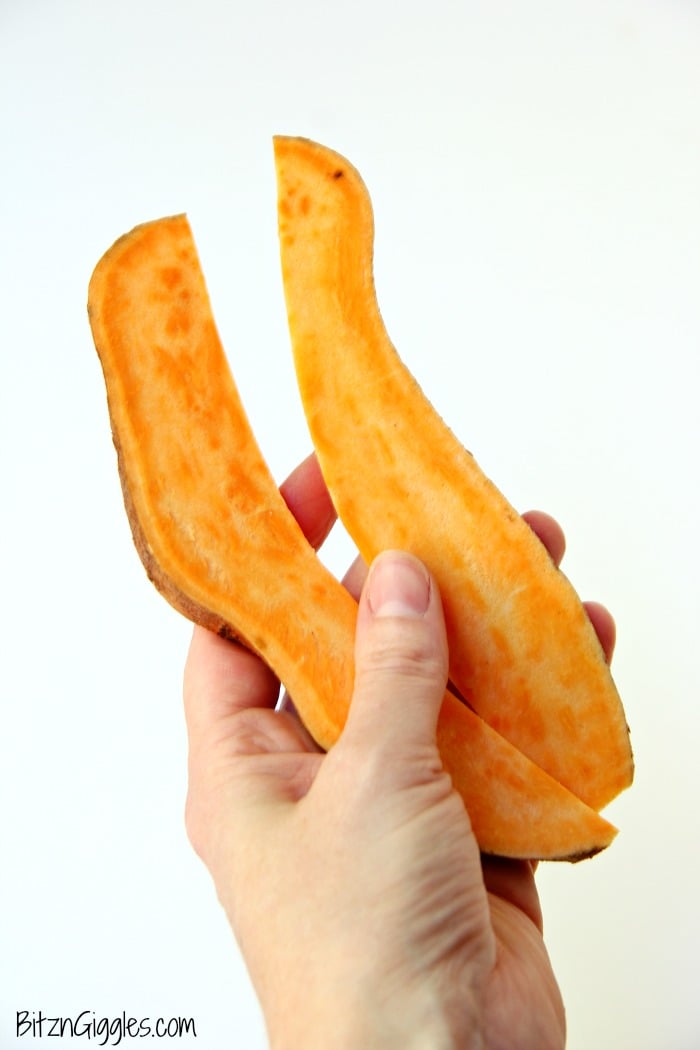 Because I like my treats to go a bit further, I take each of the slices and cut them in half. They're really going to "skinny up" in the oven, but I'm okay with that. I didn't want too thick of slices for Belle.

After you toss the slices with olive oil, you sprinkle on a little cinnamon and then place them into the oven.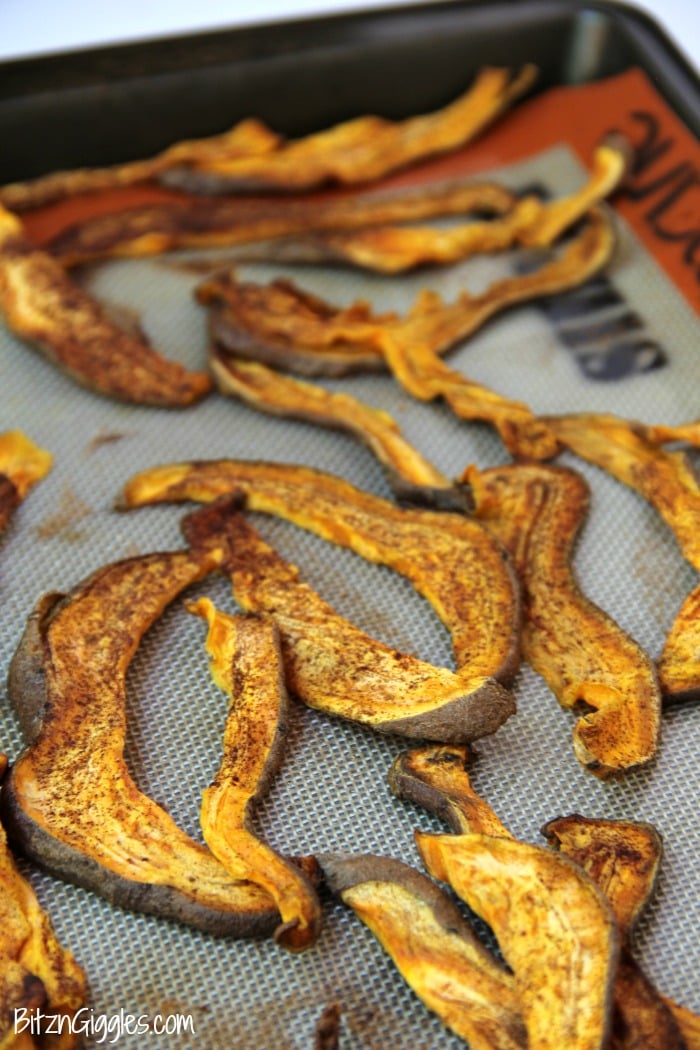 See how they kind of shrivel up into skinnier strips after baking? Again, if you'd like thicker strips, just don't cut the slices in half.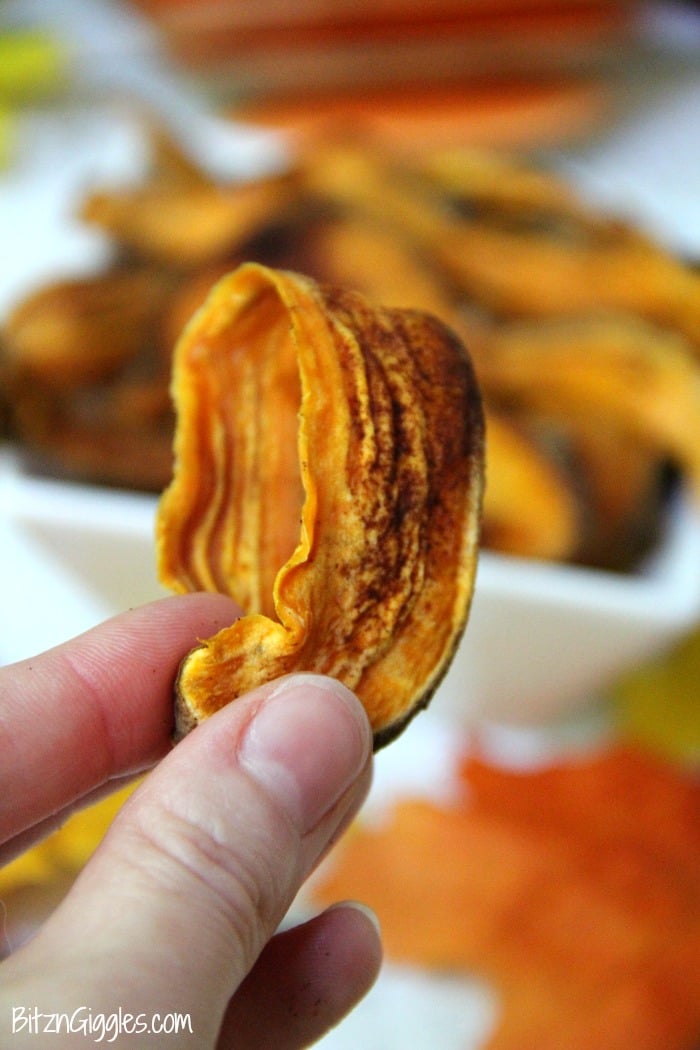 The texture of the treats after baking is flexible and chewy. Belle LOVES the texture. I love that the treats are so good for her!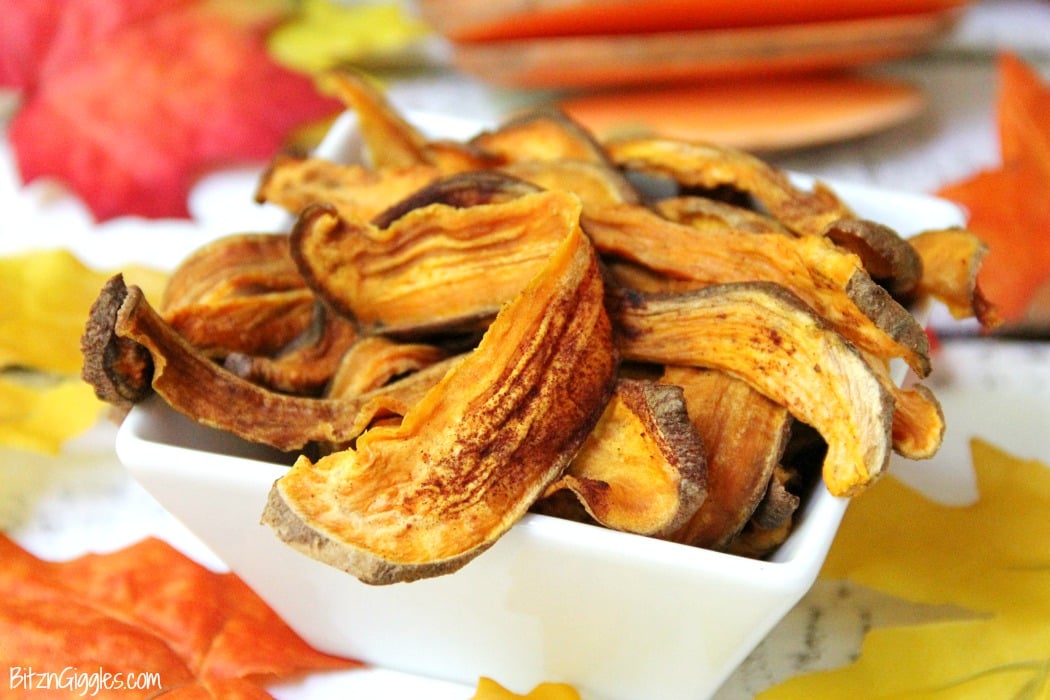 While these chewy sweet potato dog treats can be made year-round, I especially like making them in the fall. Bringing in those fall flavors of sweet potato and cinnamon.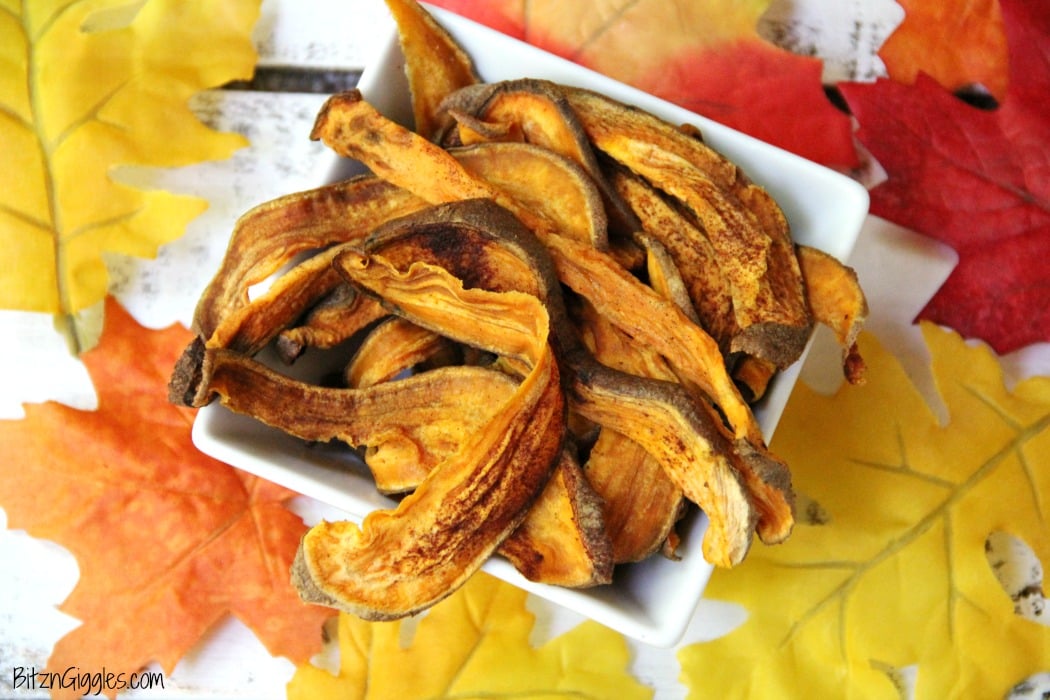 I often make a batch of these sweet potato slices and a batch of my peanut butter pumpkin dog treats.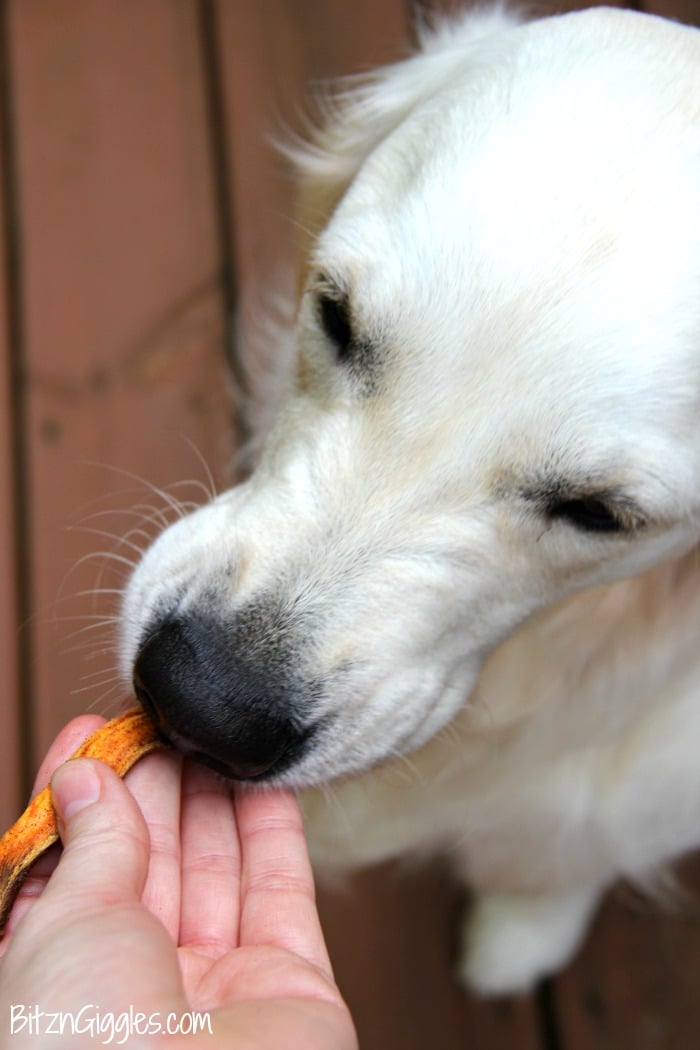 Belle loves being my official taste tester and these chewy sweet potato dog treats got two paws up! I hope your fur baby loves them, too!
(Visited 34,229 times, 1 visits today)