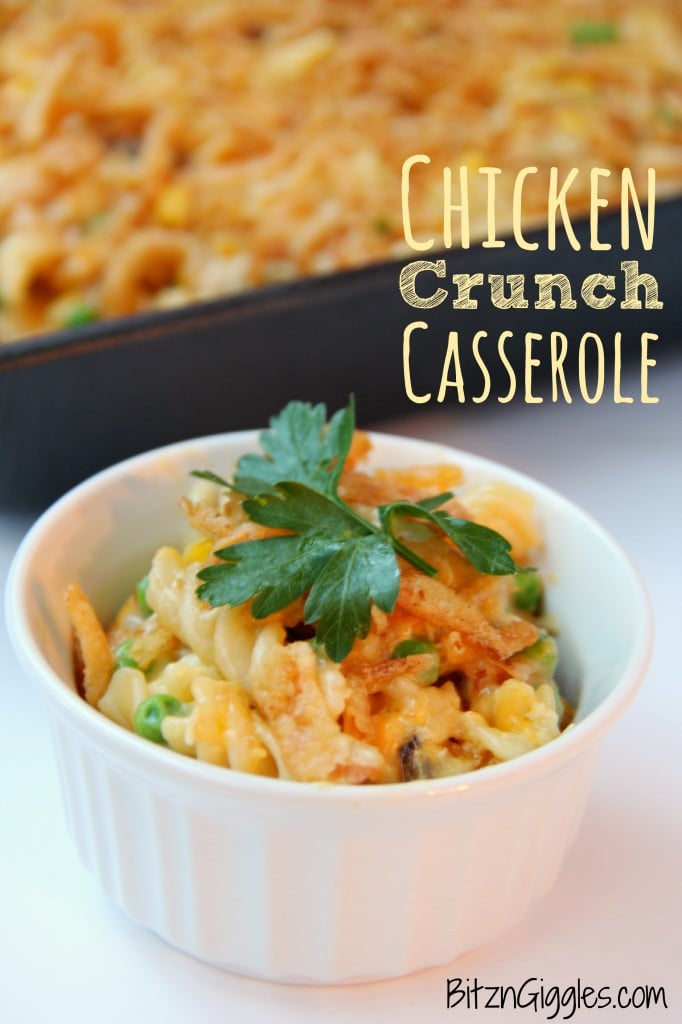 How often do you find yourself scrambling to put supper on the table in the evening? If you're anything like me, this happens to you more often than you would like. I'll be busy all day and mid-afternoon I realize I never took any meat out of the freezer. Ugh. Well, I have a secret fall back option that usually goes over well with the family, and it's so versatile, you can use it in so many dishes – rotisserie chicken. These chickens have been a life saver when I find myself in a bind. I'm so thankful for those little ladies in my local grocery store deli that keeping popping these babies into their rotisseries throughout the day.
These Chicken Crunch Casserole is creamy, crunchy and so easy to put together.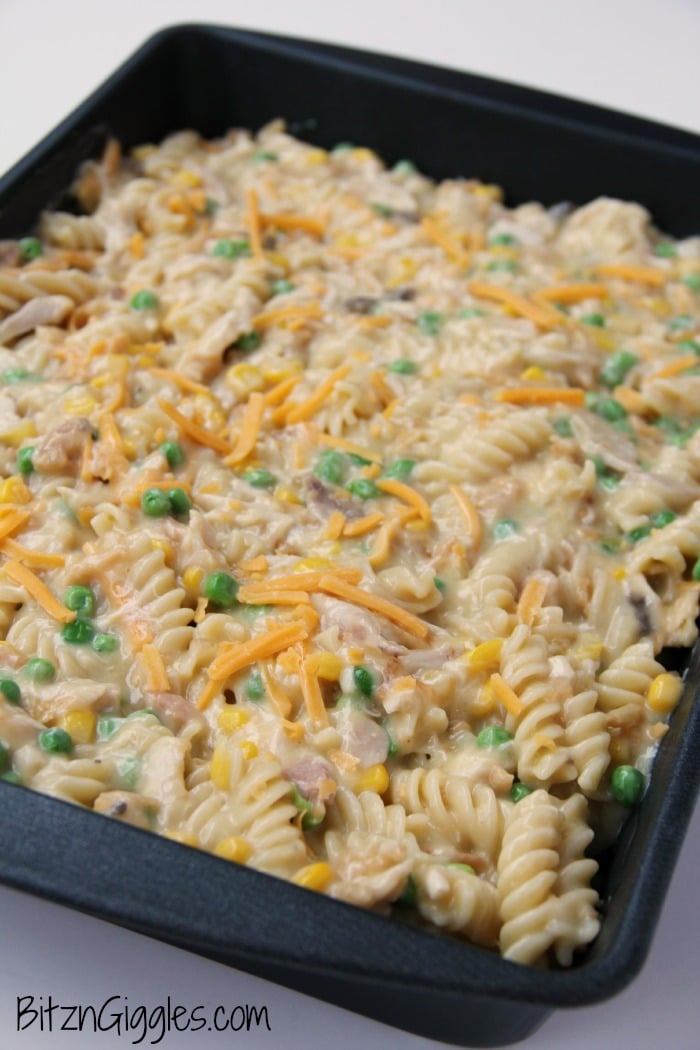 You literally mix everything together in a large bowl, transfer it to a 13×9″ baking pan, cover with foil and let it bake for 30 minutes. This is where I use the time to run around the house gathering laundry, picking up clutter – all of those things I wanted to do that morning, but couldn't find the time.
I'm telling you, this casserole is where it's at. Not only was this SUPER easy to put together, I've gained 30 minutes in my day not having to babysit our dinner!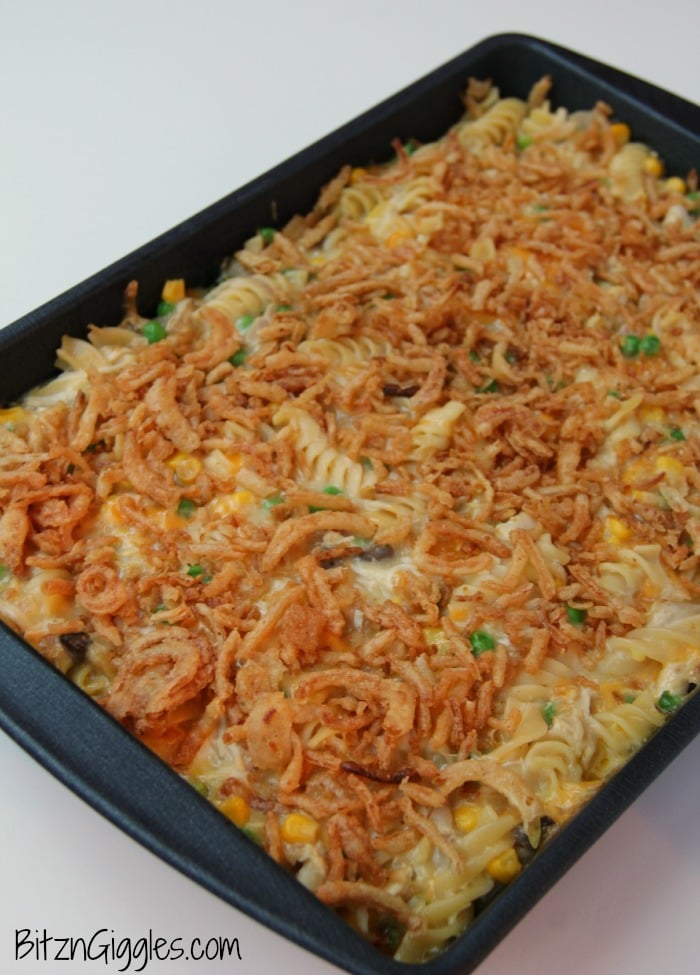 After 30 minutes, remove the foil, sprinkle the remaining french fried onions on top of the casserole and put the pan back in the oven for 5 minutes. This gives you just enough time to get water and milk glasses filled and the table set. Ding!! Supper is ready!
This casserole is a godsend. End of story. Not only is it satisfying, it's tasty and something our entire family looks forward to at the end of a long day!
Chicken Crunch Casserole
A creamy, crunchy chicken casserole that goes together in minutes using a store-bought rotisserie chicken!
Ingredients
3 cups cooked rotisserie chicken, shredded
3 cups rotini noodles, cooked
2 10 oz. cans cream of chicken soup
1/2 cup chicken broth
1/2 cup milk
6 oz. French's French Fried Onions, divided
1 cup shredded cheddar cheese, divided
1 cup frozen peas
1 cup canned corn
2 tablespoons garlic powder
Fresh parsley for garnish, optional
Instructions
Preheat oven to 350 degrees.
In a large bowl, stir together the veggies, chicken, cooked noodles, soup, chicken broth, 1/2 of the cheddar cheese, 1/2 of the french fried onions, milk and garlic powder.
Pour into a greased 9×13″ pan.
Sprinkle with remaining cheddar cheese.
Bake covered at 350 degrees for 30 minutes.
Uncover and top with remaining french fried onions and bake 5 minutes more.
Garnish with fresh parsley if desired.
Hungry For More Comfort Food?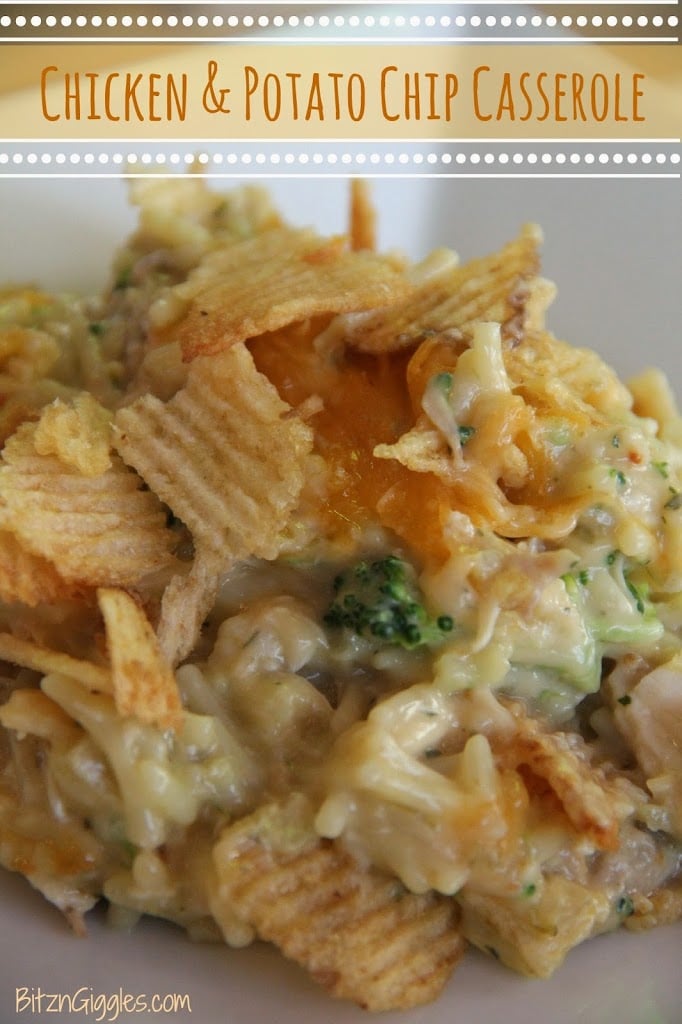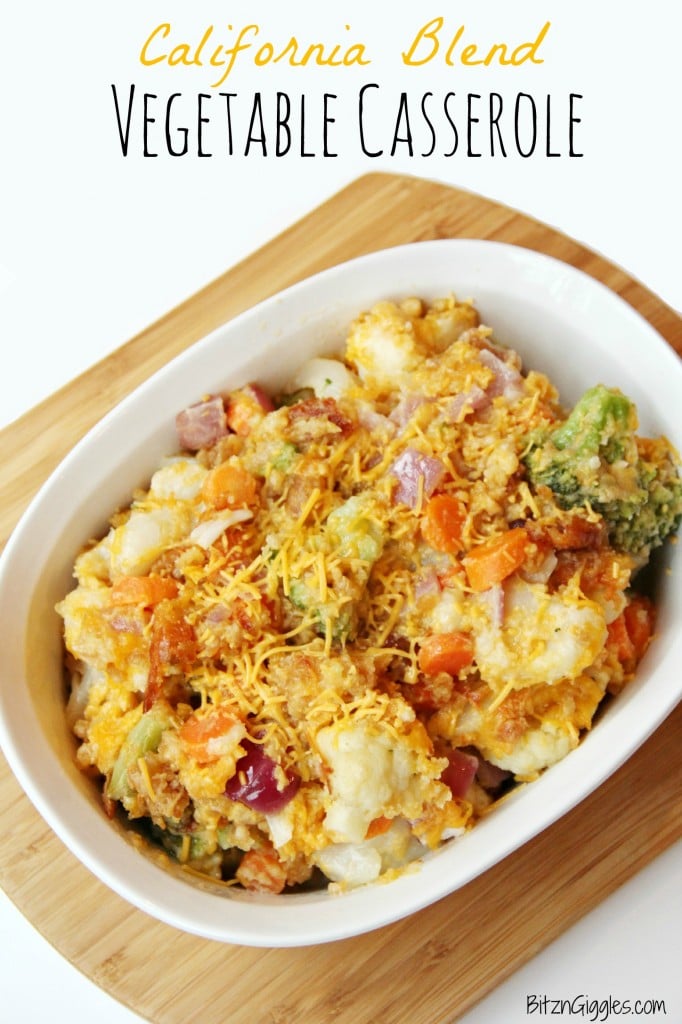 SaveSave
(Visited 135,038 times, 1 visits today)