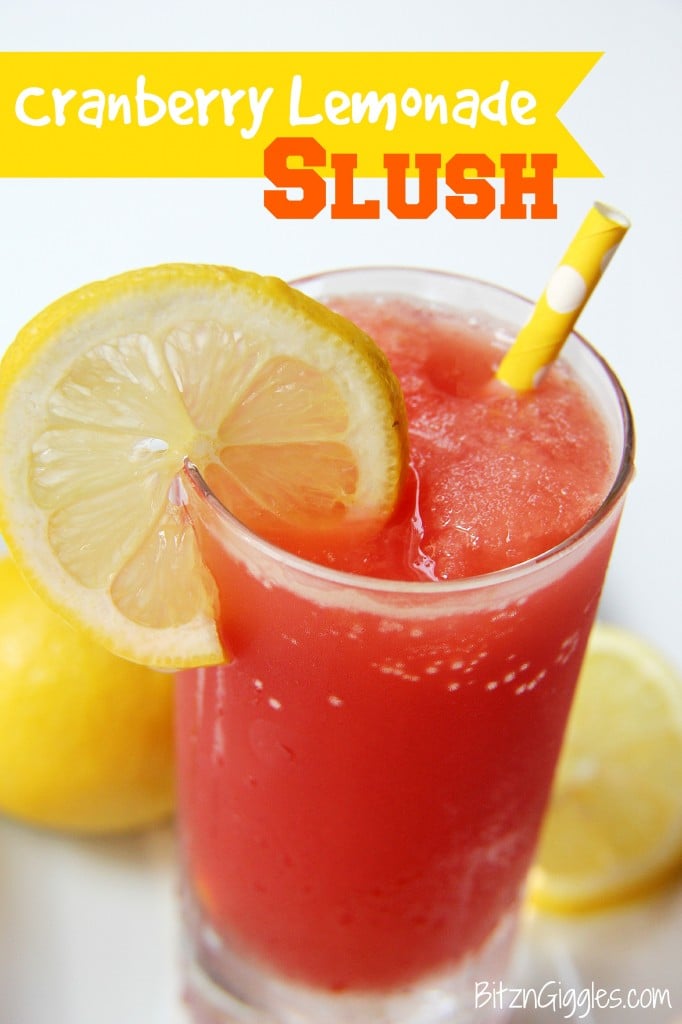 We do a ton of summer entertaining. Heck, we love to entertain year-round. But entertaining in the summer is the best. Cookouts on the deck, parties up at the lake, picnics in the backyard, cocktails poolside. . .someone please make it last FOREVER. Getting together with family and friends is something I always look forward to. Whenever we actually have a weekend free, the following question ALWAYS comes up. . . "So, who should we get together with this weekend?"
When I know I'll be entertaining a larger group. . .especially ladies, this Cranberry Lemonade Slush is always on the drink menu. It's light, it's refreshing, it's beautiful, it's delicious and honestly, you can't even taste the brandy. There are even times I only put one cup of brandy in, instead of two if it's an afternoon party that will go into the evening. Because who needs a bunch of crazies tearing things apart at 3:00 in the afternoon?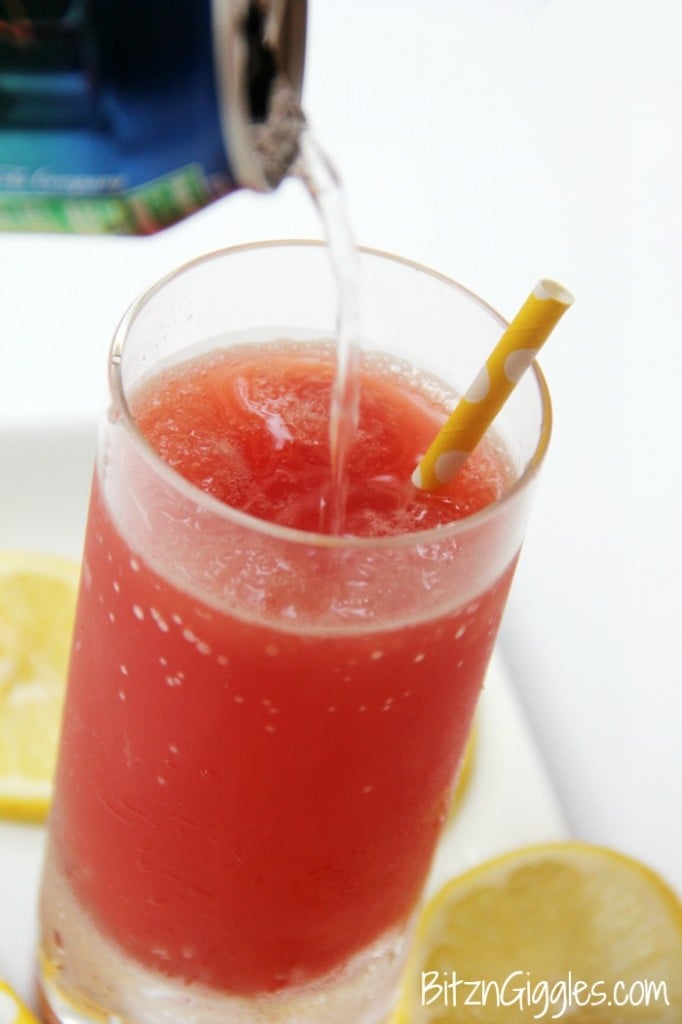 This drink is so simple to prepare, and you do it the night before so you don't need to worry about it the day of the party. Mix all of the ingredients (besides the lemon-lime soda) together in a big bowl, pour the mixture into a gallon-size zip lock freezer bag and stick it in the freezer overnight or until it becomes slushy. Then fill 1/2 your glass with the frozen mixture and the other half with lemon-lime soda.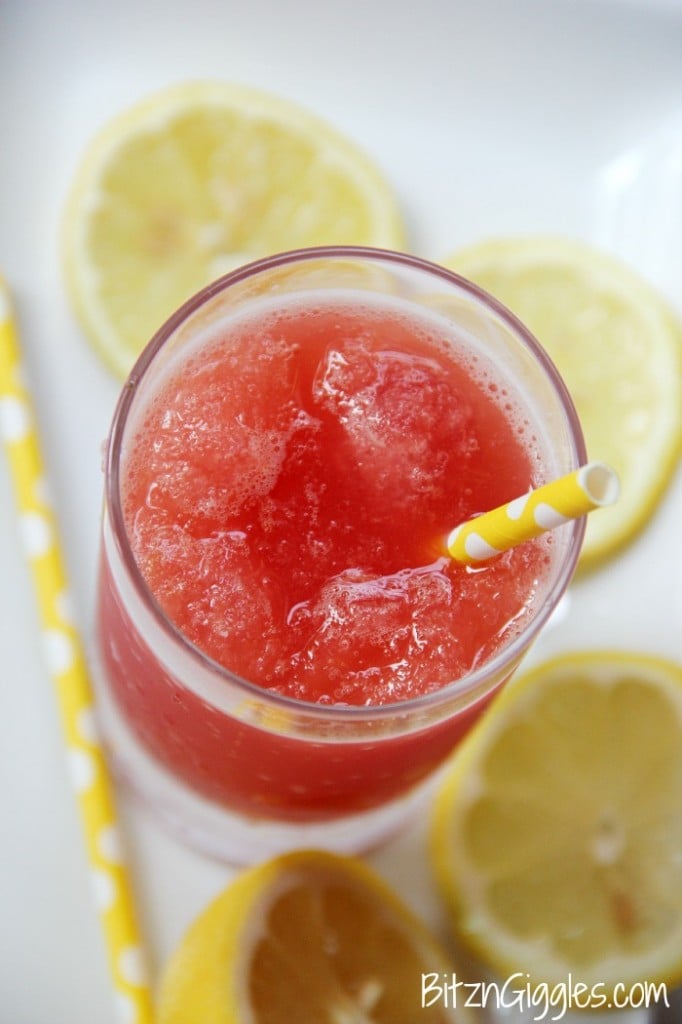 Now, you just continue to make it beautiful. Garnish with a lemon, throw in a straw and you are golden! This is also a wonderful slush to make around the holidays – Valentine's Day, Christmas, etc. Instead of garnishing with lemons, throw a couple of cranberries on top of the drink! It's so versatile and can be enjoyed year-round. Think bridal showers, birthday parties. Make some slush for your next celebration and your friends will probably enjoy it so much you'll need to make a double batch next time. Happy slush drinking!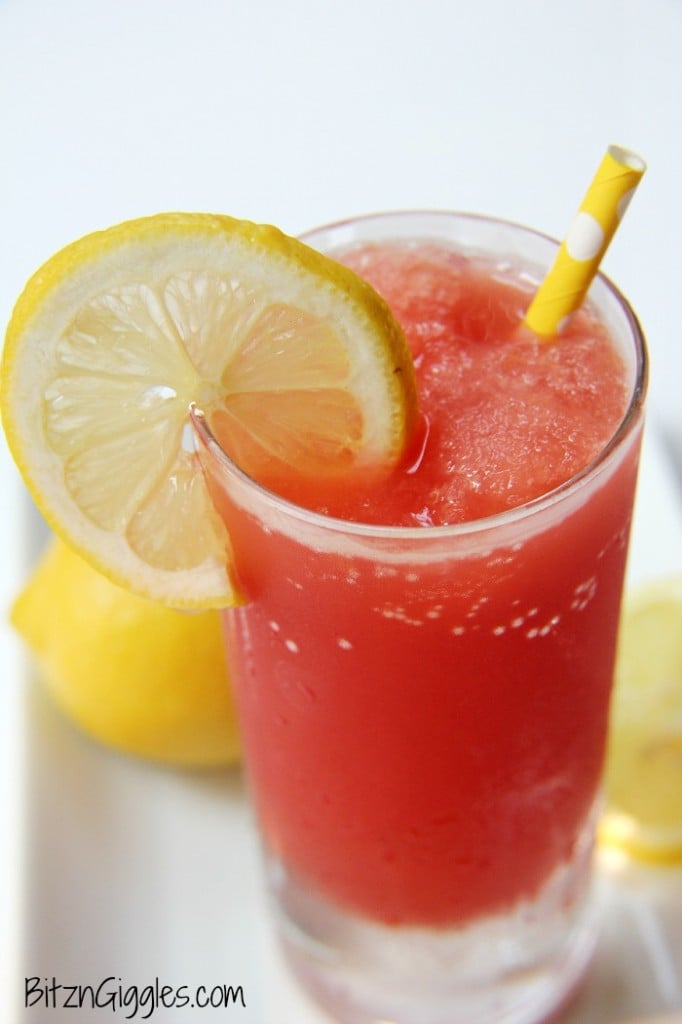 Cranberry Lemonade Slush
A delicious and refreshing cocktail slush perfect for summer entertaining!
Ingredients
2 quarts cranberry juice
2 cups Cranberria brandy (or just cranberry brandy)
1 12 oz. can frozen orange juice concentrate, thawed
2 12 oz. cans frozen lemonade concentrate, thawed
2-liter bottle lemon-lime soda, chilled
Instructions
In a large container, mix together Cranberria, orange juice concentrate, lemonade concentrate, and cranberry juice. Transfer to a zip lock freezer bag and freeze overnight or until slushy.
To serve, scoop desired amount of frozen mixture into a glass (usually about 1/4 to 1/2 the glass), and fill with lemon-lime soda.
Notes
Experiment with different kinds of brandy or vodka in this drink!
Nutrition
Serving Size: 24
Calories: 205
Sugar: 36
Sodium: 11
Fat: 0
Saturated Fat: 0
Unsaturated Fat: 0
Trans Fat: 0
Carbohydrates: 38
Protein: 1
Cholesterol: 0

LOOKING FOR MORE SUMMER DRINKS?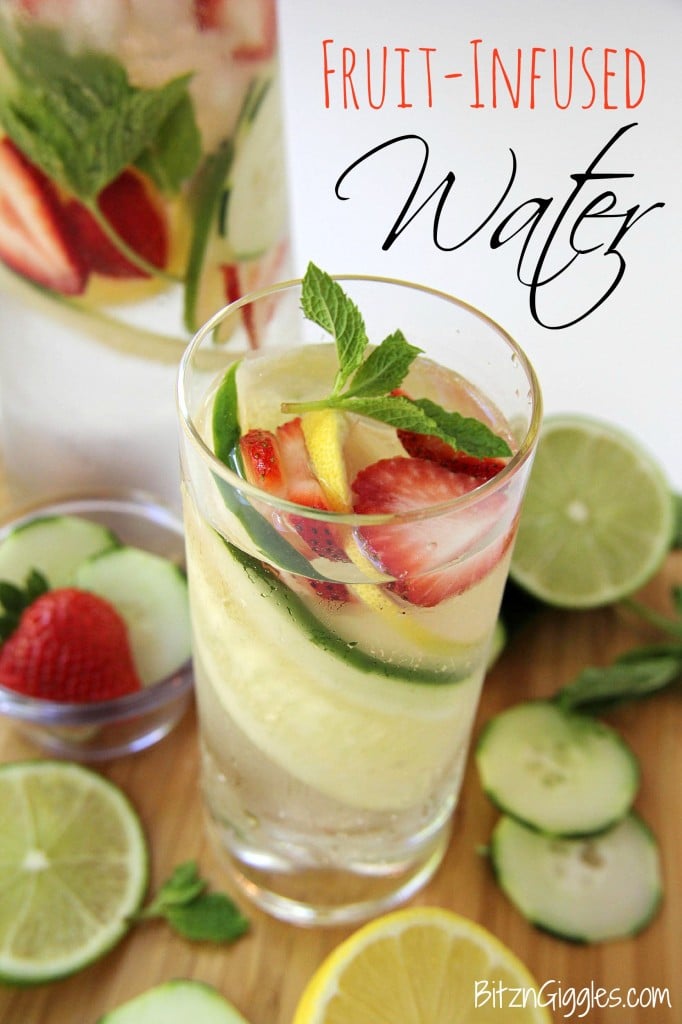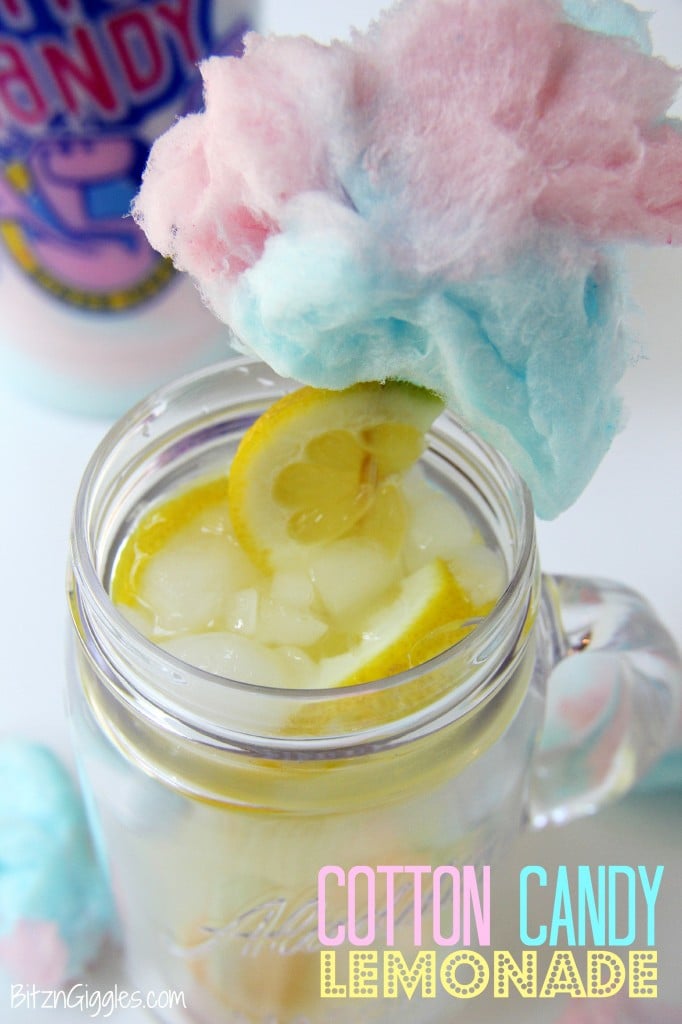 (Visited 7,471 times, 1 visits today)