Blue Raspberry Lemonade Jello Slush – a cool, beautiful and refreshing drink recipe perfect for summer parties and BBQs!
The first time I shared this refreshing slush recipe was over at This Silly Girl's Life. Today, I'm bringing it on over to Bitz & Giggles to share with you! The drink is a beautiful blue and perfect for summer parties and BBQs!
This Blue Raspberry Lemonade Jello Slush isn't alcoholic in nature. It's perfect for both children and adults and provides cool refreshment on the hottest of days!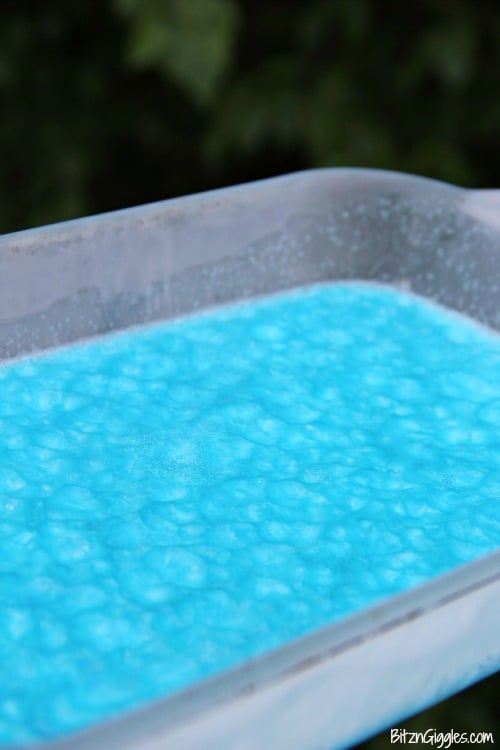 The blue color makes me happy and reminds me of summer. The Jello is what gets the kids excited. It's a win-win and actually a pretty versatile recipe.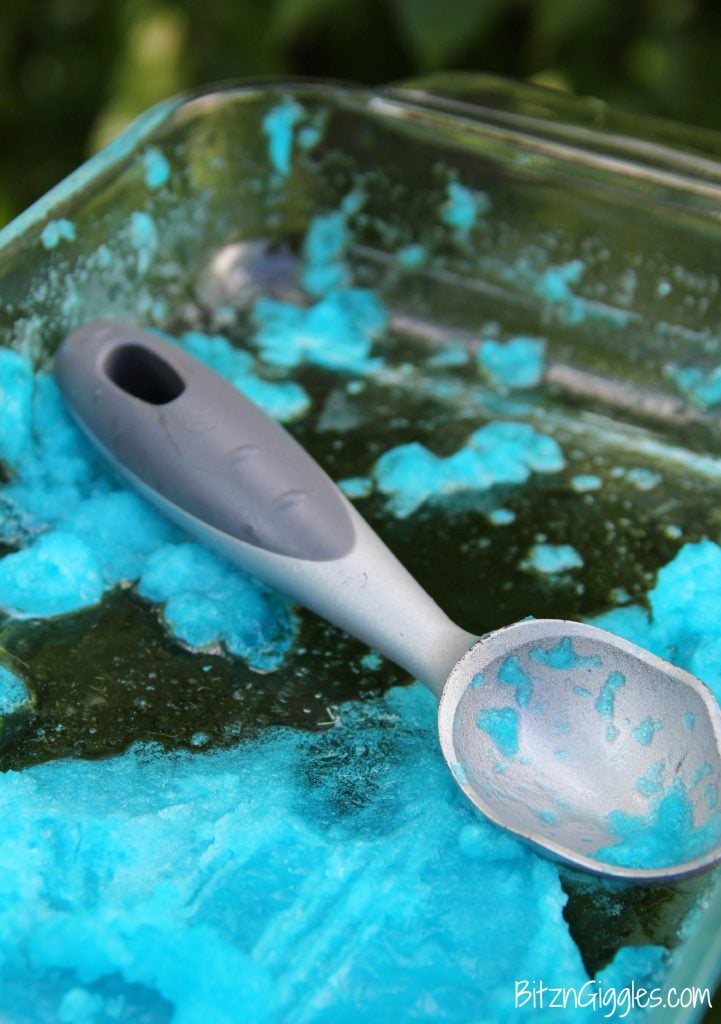 You can add some of the slush to a glass with some lemon-lime soda or lemonade, and drink it. . .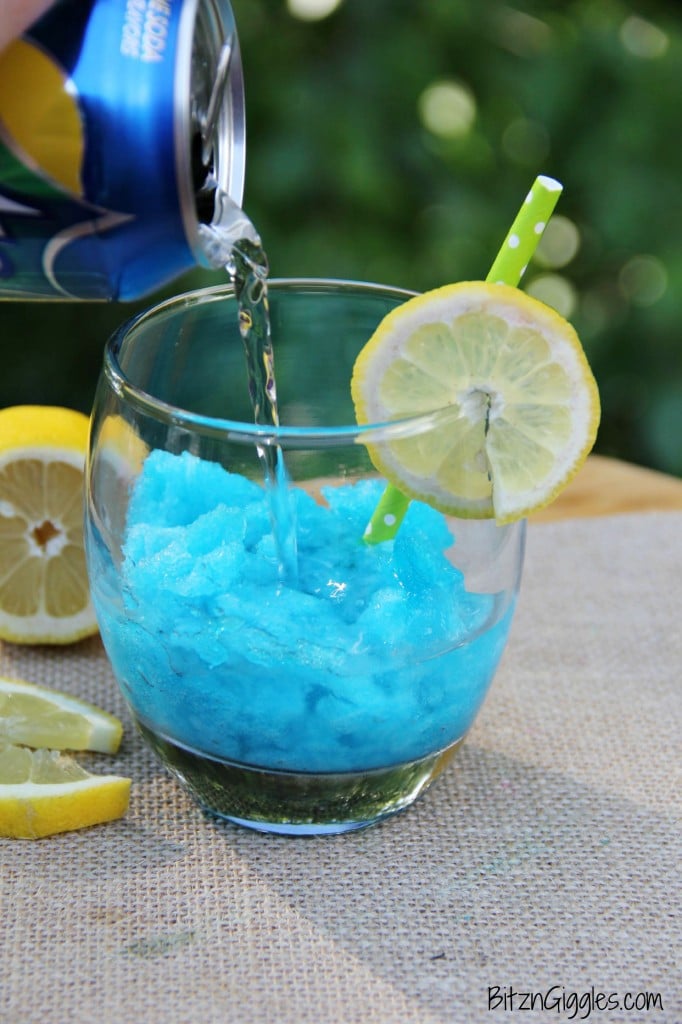 OR. . .you could grab a knife.  . .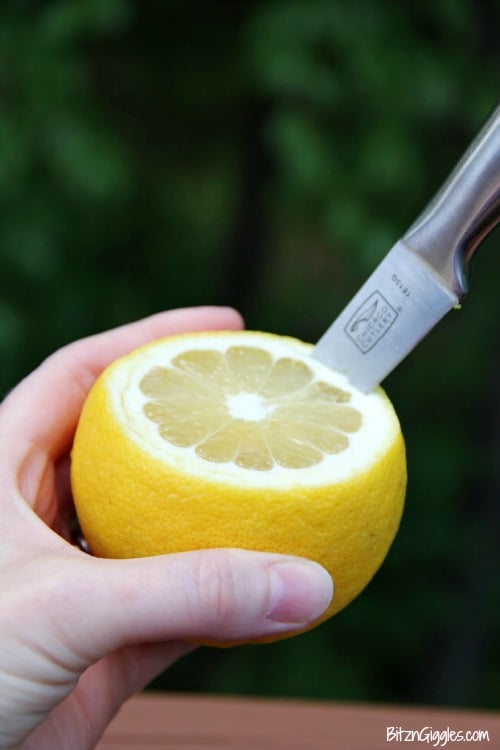 Hollow out the inside of a lemon. . .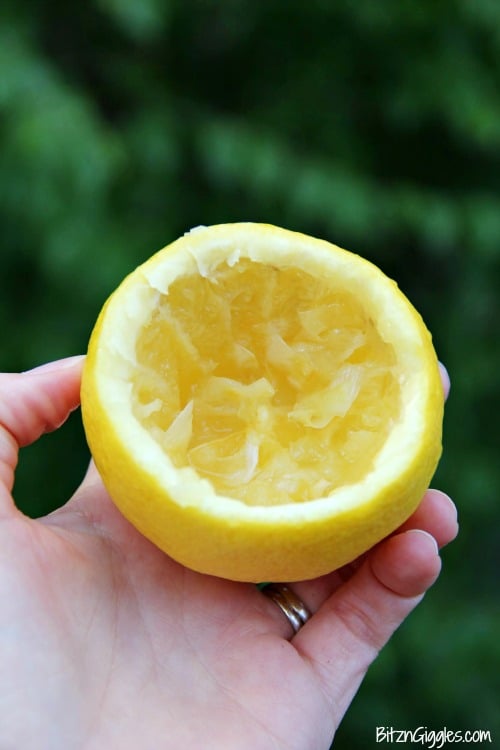 And fill THAT with the slush. If you want to drink the slush out of the lemon, add a little lemon-lime soda. If you want to spoon it out of the lemon like Italian Ice, do nothing! Garnish with a raspberry or two, grab a spoon and you're golden!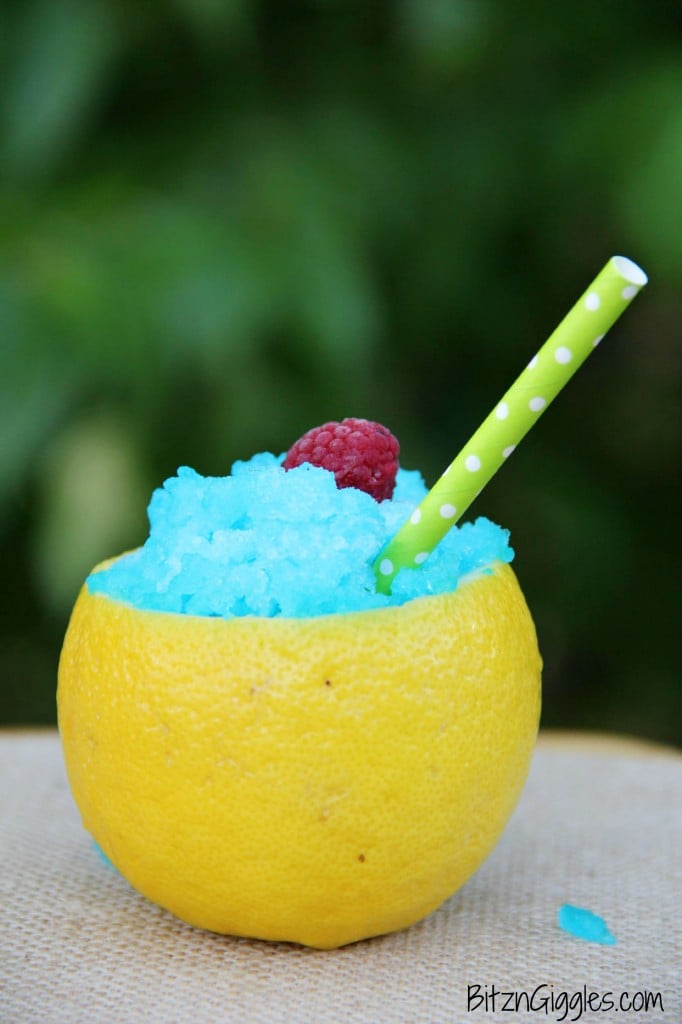 I will admit, the slush and lemon-lime soda combo is my favorite.
Now, if you've just had a really long week, go ahead and turn this mocktail into a cocktail by adding a little vodka. Suddenly, it's transformed into a slushy Electric Blue Vodka Lemonade. Refreshing? You be the judge. I'll just be waiting over here. . .to be awarded my "blue" ribbon after you finish your drink. You're going to LOVE this and so will your kids (the mocktail version, of course)! Cheers!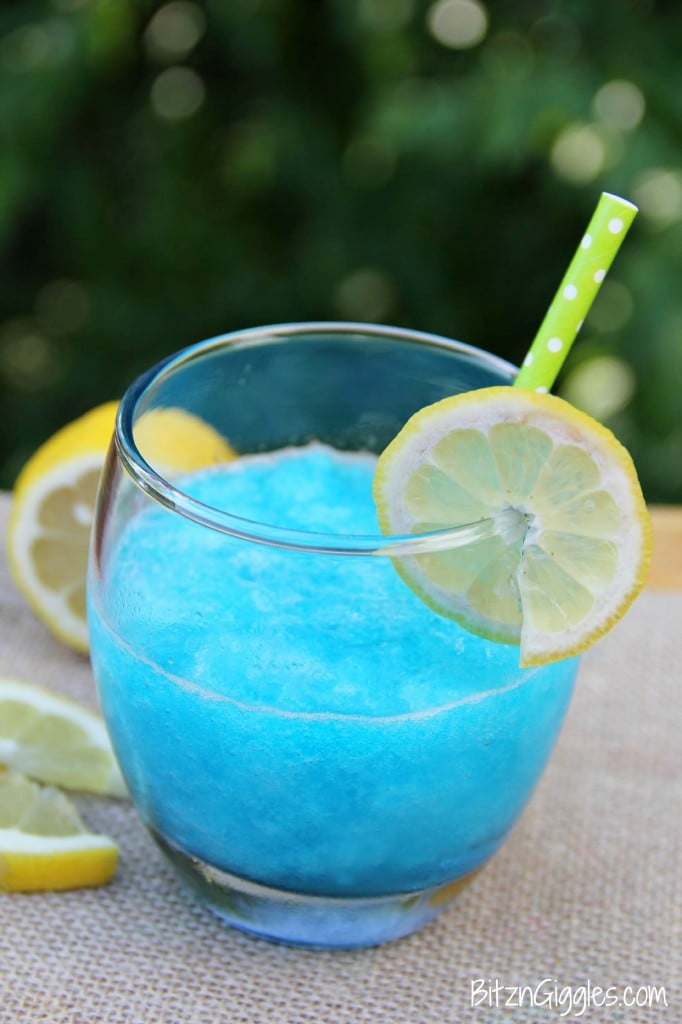 Blue Raspberry Lemonade Jello Slush Recipe
A delicious Jello slush that can be mixed with lemon-lime soda or just scooped into half of a lemon or a bowl and enjoyed with a spoon!
Ingredients
1 cup boiling water
1 cup Sprite or other lemon-lime soda
Juice from 1/2 of a lemon
1 box Berry Blue Jello (3.4 oz. size)
Fresh raspberries and lemon slices for garnish (optional)
Additional Sprite, lemon-lime soda or lemonade to add to drink when serving.
Instructions
In an 8×11 or similar sized baking dish combine the boiling water and Jello until the Jello is dissolved.
Stir in soda and freeze for 4 hours or more until frozen solid.
Remove from freezer 10-15 minutes before serving.
Fill your glass with half of the slush mixture and the other half with soda.
Garnish with lemon slices and fresh raspberries.
Notes
If you decide to serve the slush in a hollowed out lemon, use the remaining half of the lemon from the recipe for this purpose!
Looking for more summer recipes to enjoy? Here are a few of my favorites!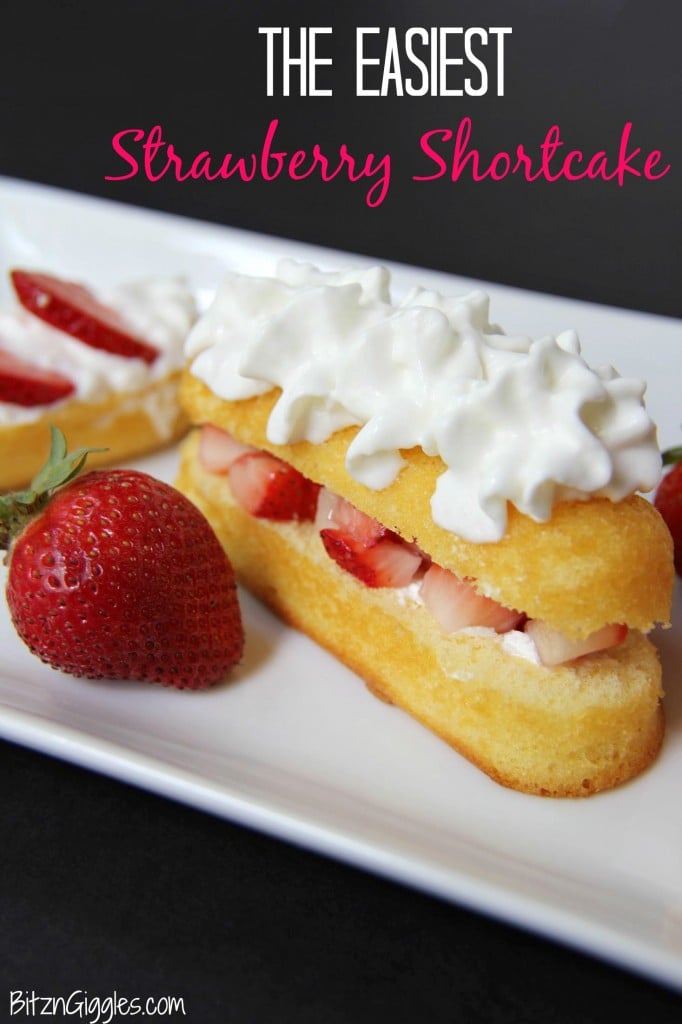 The Easiest Strawberry Shortcake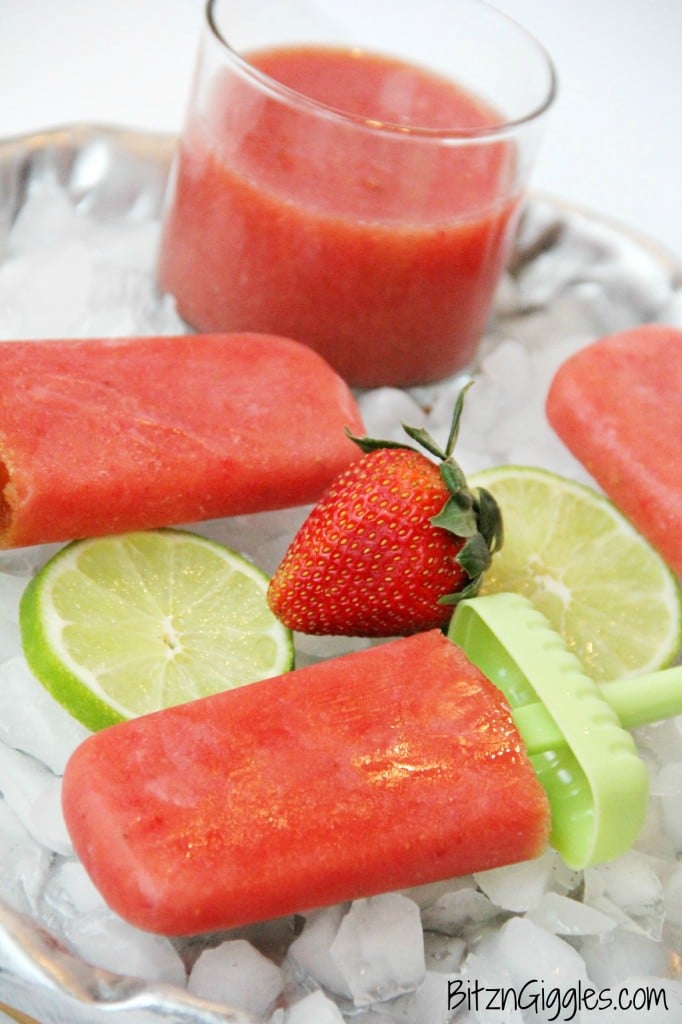 Strawberry Watermelon Agua Fresca Popsicles
Follow Bitz & Giggles on:
 Twitter |  Instagram | Pinterest | Google+ | Facebook | Bloglovin'
(Visited 48,224 times, 1 visits today)