Crustless Pumpkin Pie – Tastes like classic, delicious pumpkin pie, just without the fatty pastry crust!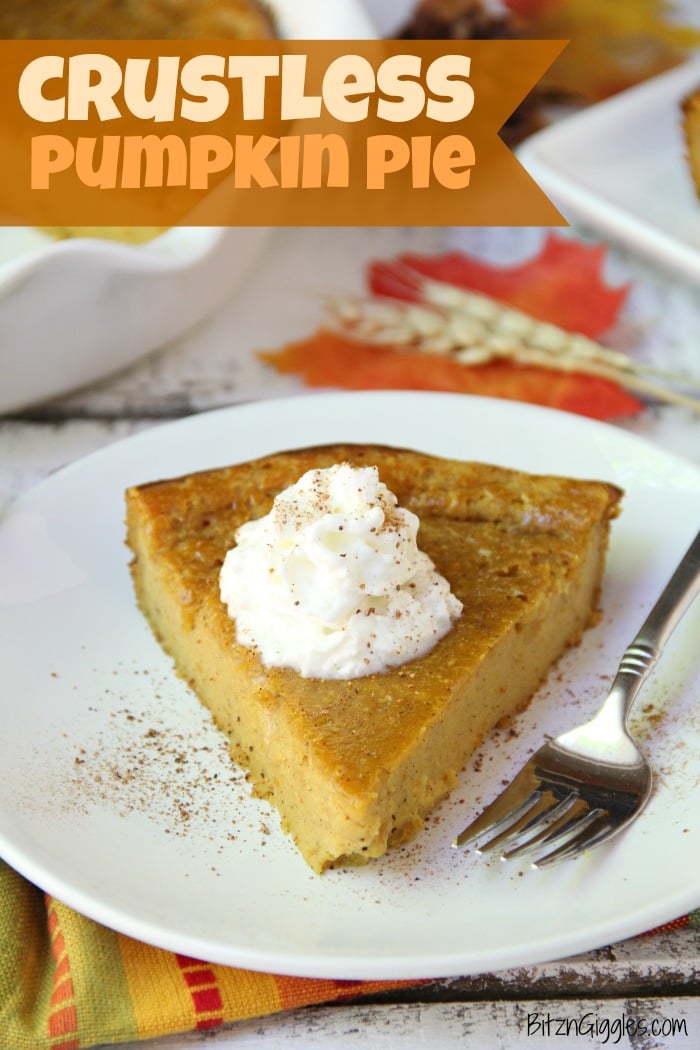 This post may include affiliate links. Please see my disclosure.
The temps around here are getting cooler and everyone seems to be getting into the fall spirit. Summer is still my favorite season, and I've been mourning over it's inevitable departure. Don't get me wrong, I do love the fall season – the crisp, fall air, the harvest festivals, the beautiful outdoor colors, the fun fall decor. . .it's what comes after fall that I'm not very fond of. ?Let's not ruin the day by talking about that right now.
Over the weekend I was browsing through some family recipes, and I came across this Crustless Pumpkin Pie recipe. It's actually a classic recipe that years ago was known as, "Impossible Pumpkin Pie." I suppose they called it that because it seems pretty impossible to make a pie without a crust, right?
To some, the crust is the best part of a pie, and to others (especially those of us watching our girlish figures), it's what's inside the crust that really counts. A pumpkin pie without a fatty pastry crust seems like a win in my book. So, today, we're focusing on inside deliciousness.
Making the Crustless Pumpkin Pie
This crustless pumpkin pie is super easy to make. In fact, you just take all of the ingredients and toss them into a mixer. If you don't have a stand mixer then just use a hand mixer – no biggie.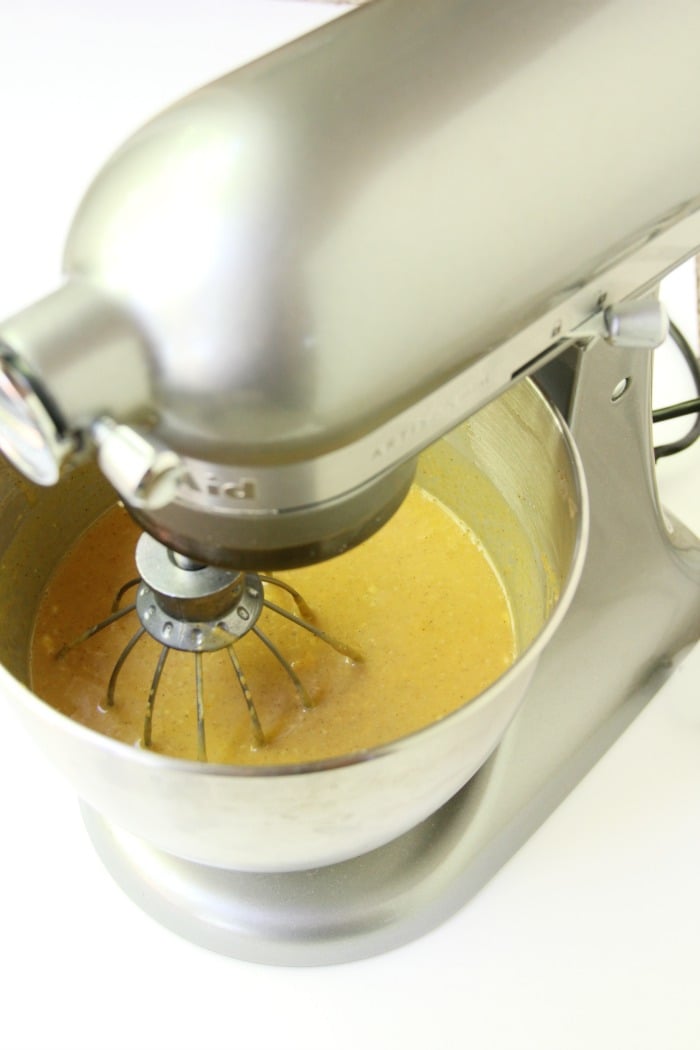 Once you have everything mixed, you just pour the mixture into a greased pie plate and bake for 50-55 minutes.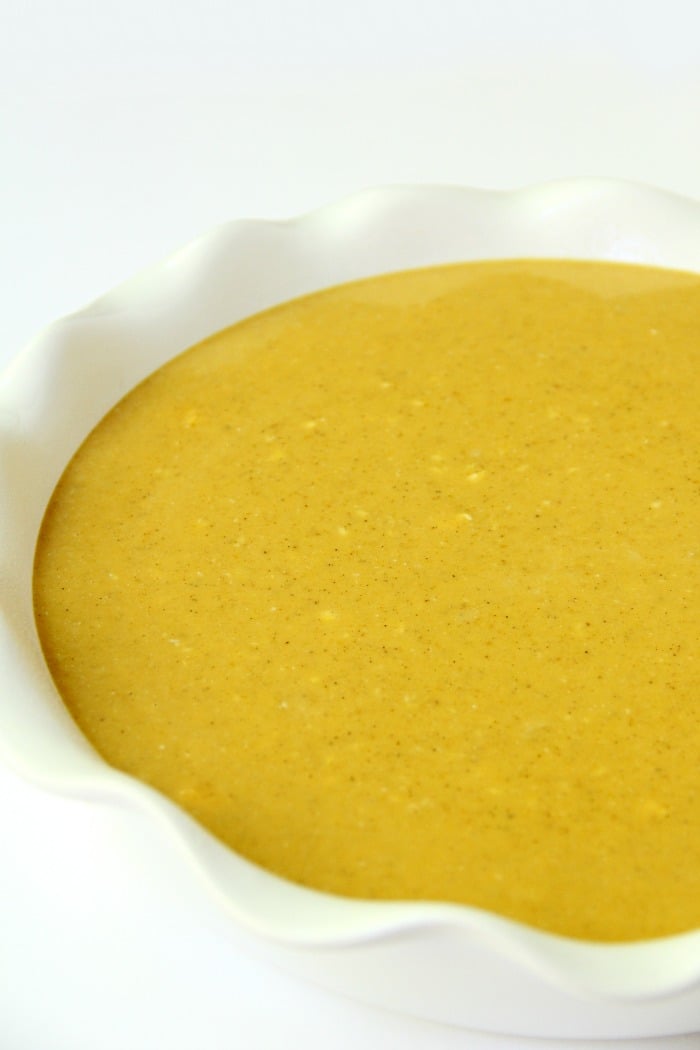 How do you know when your pie is REALLY done? On the recipe card I suggest the old toothpick tip but, honestly, if you don't want to take any chances, the perfect pull temperature for pumpkin pie is 175º Fahrenheit. An instant-read thermometer works best for determining temp.
I should probably follow my own advice, huh? I ended up leaving the pie in the oven a bit too long and had a couple cracks in the center.? Did I feel bad about it initially? Yep, but I got over it pretty quick once I tasted it.
The pie was still delicious and it was nothing a little whipped cream couldn't fix.?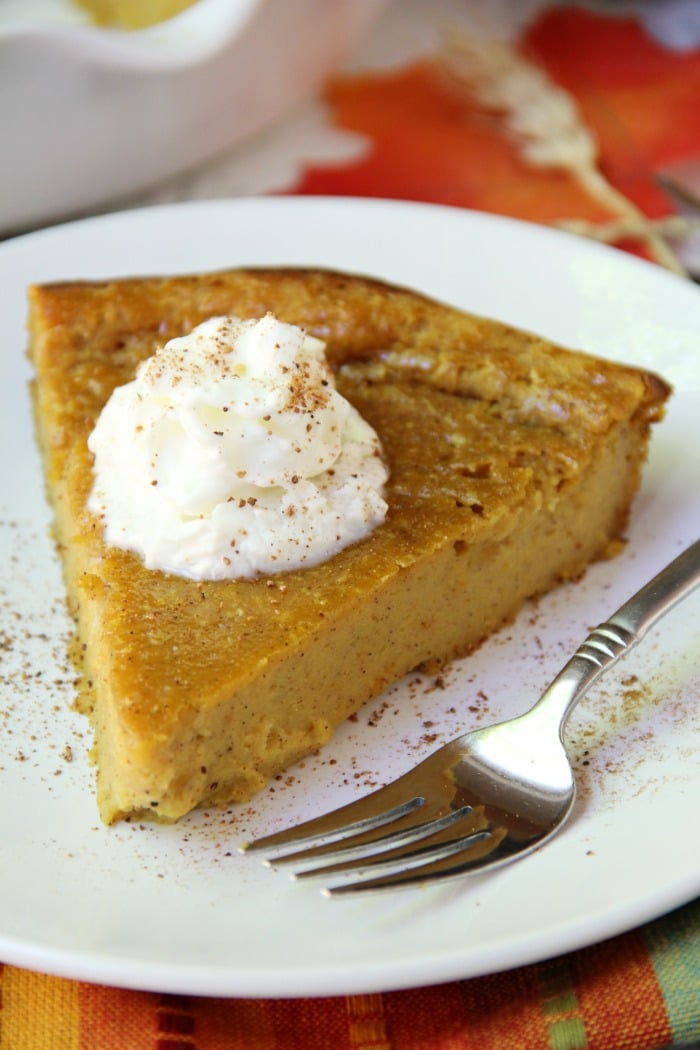 That's the beauty of baking. Frosting and whipped cream can cover up just about anything. Well, almost anything.?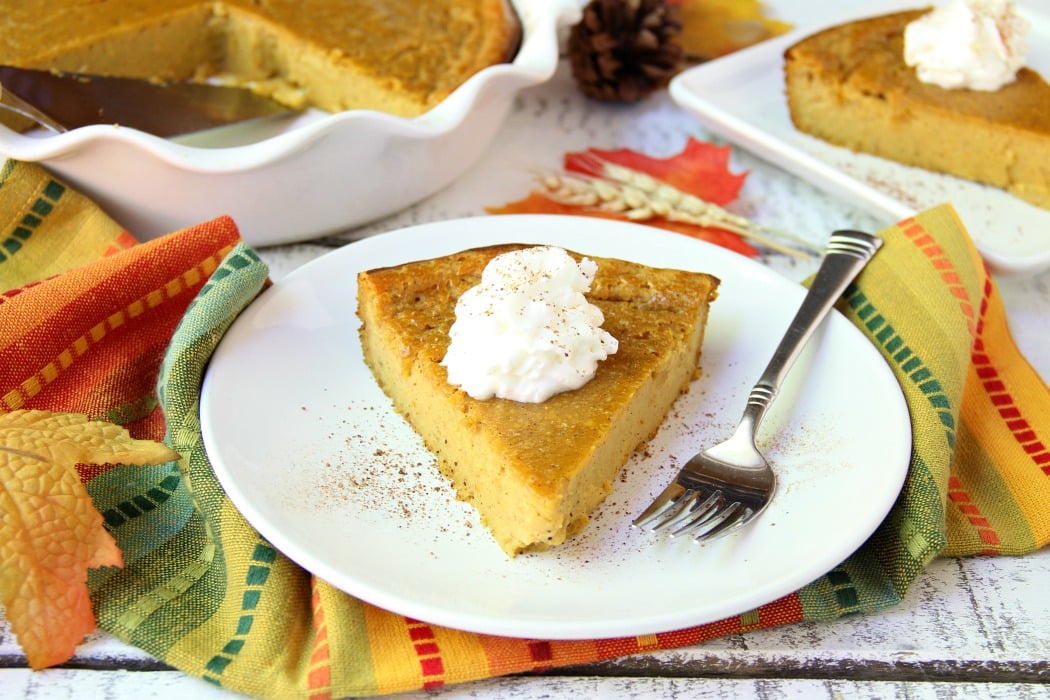 I'm sure I'll come around with this whole fall transition. To be completely honest, I AM looking forward to cozy evenings around the fireplace, casseroles and Packer football games. I mean, I suppose it isn't all bad.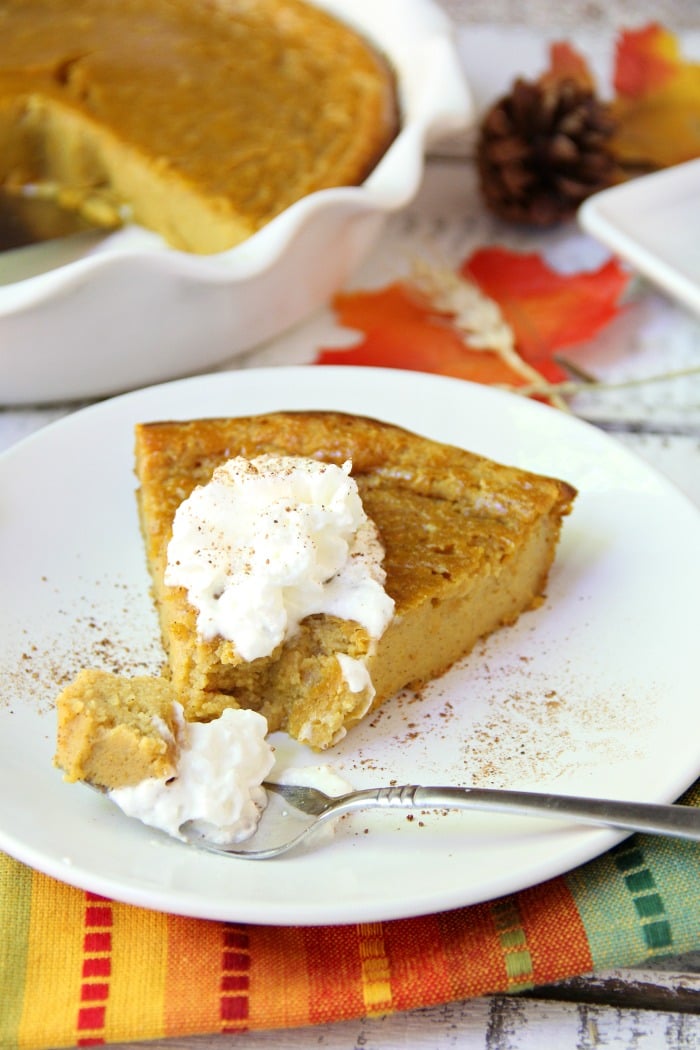 For now, I'm just going to sit here and finish this piece of pie. . .and maybe have another piece after this one. It is crustless, after all.? Enjoy!
Oh My, Oh My, More Pumpkin Pie!
Mile High Pumpkin Pie Bars
Cheesecake Pumpkin Pie
Pumpkin Pie Cake Bars
Crustless Pumpkin Pie
Tastes like classic, delicious pumpkin pie, just without the fatty pastry crust!
Ingredients
3/4 cup sugar
1/2 cup Bisquick baking mix
2 tablespoons butter, melted
12 ounce can evaporated milk
2 eggs
15 ounce can pure pumpkin
2 teaspoons pumkin pie spice
2 teaspoons vanilla extract
Instructions
Preheat oven to 350º Fahrenheit.
Beat all ingredients until smooth, about 2 minutes.
Pour into greased pie plate.
Bake 50-55 minutes or until knife inserted in center comes out clean.
SaveSave
SaveSave
SaveSave
SaveSave
SaveSave
SaveSave
SaveSave
SaveSave
SaveSave
SaveSave
(Visited 3,283 times, 1 visits today)