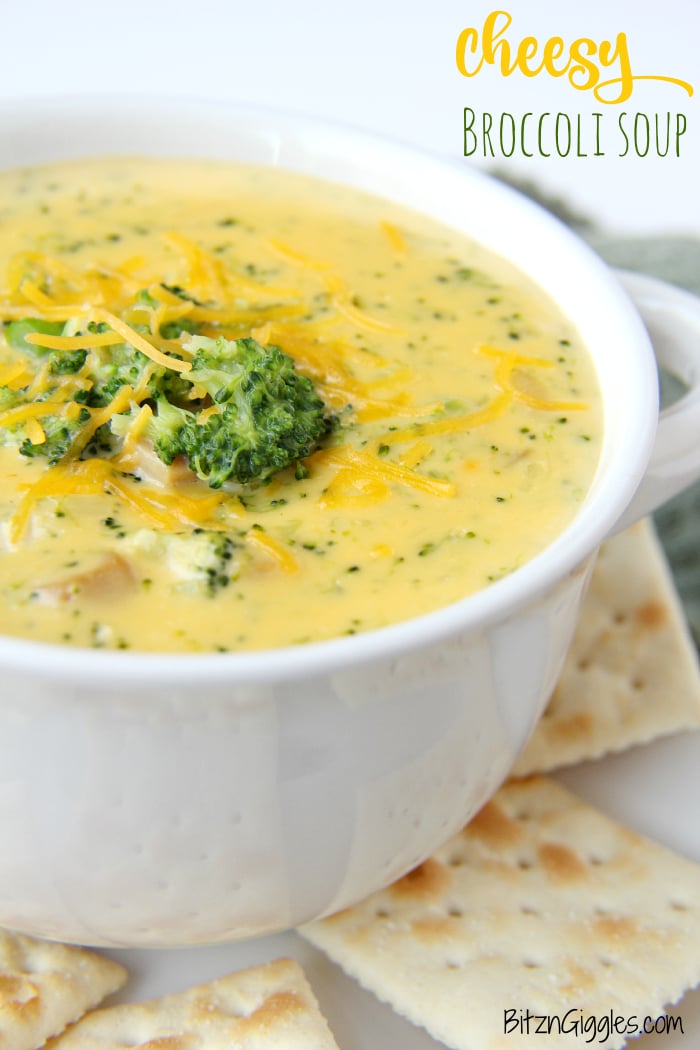 Sometimes I don't think I give soup enough credit. When I start my food planning for the week, I don't often think about adding soup to the menu. I'm not sure why, because soup is the perfect choice for lunches on-the-run and busy weeknights suppers. . .which are what we experience 80% of the time!
Just think about it. Soup recipes normally make enough to serve a crowd. You can freeze soup. Soup often tastes even better the next day. Leftover soup just needs to be reheated and you can have a meal ready to go in minutes. I'm not sure there's really anything negative I could say about soup except I usually don't serve it alone. I like to serve it alongside some fresh bread, a salad or a sandwich. Why? Well, because we're hungry people.
This Cheesy Broccoli Soup is so yummy and comforting! I actually made this last batch for a family birthday party this past weekend. It was a soup and sandwich party. Everyone invited brought a crockpot of soup to share. What a great idea, right? I LOVE trying new soups!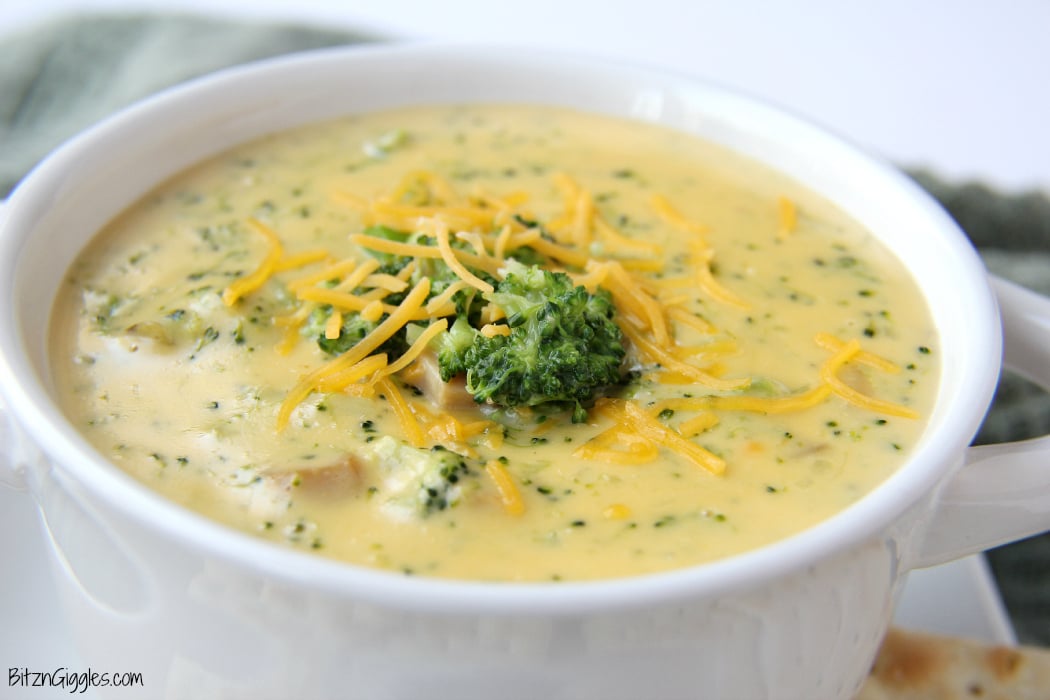 I wish I would have taken a few pictures of the party that day so you could have seen the food setup. We always go overboard and end up with enough food to feed a small army. There were crockpots around the entire kitchen island and lining the kitchen counters. The family cheeseball was there, too. It shows up at most of our family parties. We stopped molding it into a ball. Now we just double the recipe and serve it out of a bowl. Why? Well, because we're crazy and who says a cheeseball really needs to be a "ball?"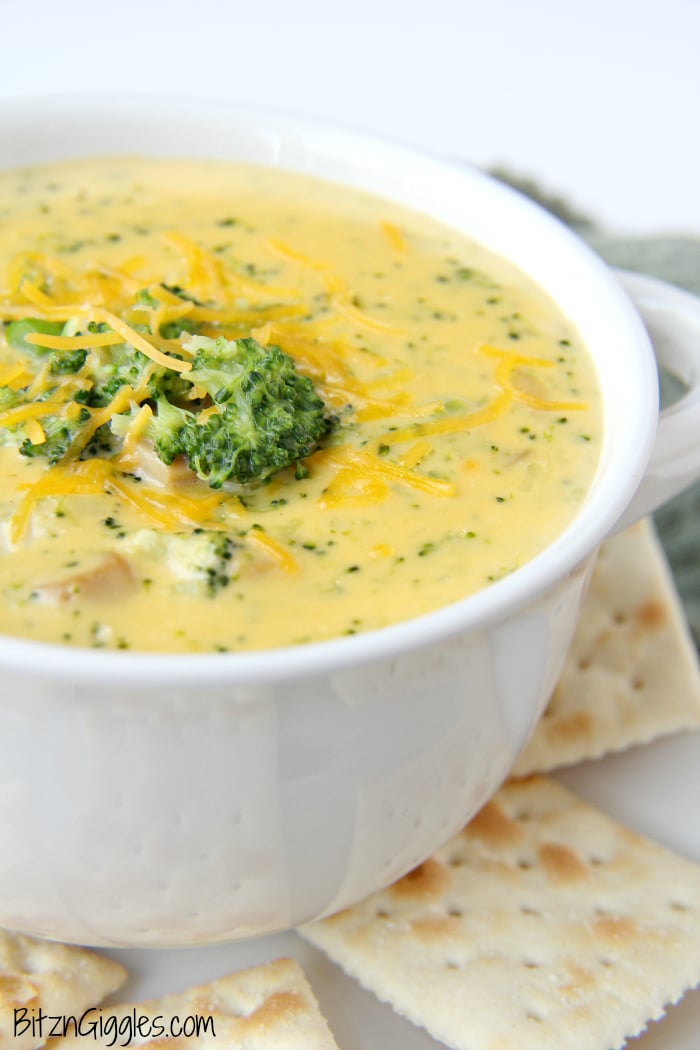 Cheeseball aside, you need to dig into this soup. My recipe does incorporate mushrooms because we love them, but if you're not a "shroom" fan you can omit them and the soup will still be flavorful and delicious! Enjoy, and I hope someday you have your own soup party. Heck, try it out this year! I'm betting it will become an annual tradition!
Cheesy Broccoli Soup
This cheesy, comforting and delicious soup goes perfectly alongside sandwiches and salads!
Ingredients
1/2 cup butter
1 onion, chopped
2 (8 ounce) cans of mushrooms (stems & pieces), chopped
4 cups fresh chopped broccoli, steamed
4 (14.5 ounce) cans chicken broth
2 (1 pound) loaves processed cheese, cubed
2 cups half and half
1 tablespoon garlic powder
2/3 cup cornstarch
1 cup water
Instructions
In a stockpot, melt butter over medium heat. Saute onion and mushrooms in butter until onions are softened.
Stir in the broccoli and chicken broth.
Reduce heat, and stir in cheese cubes until melted.
Mix in half and half and garlic powder.
In a small bowl, mix cornstarch and water until dissolved. Stir into soup.
Cook until the soup reaches desired consistency.
Notes
Add some additional water or chicken broth if soup is too thick.
Nutrition
Serving Size: 12
Calories: 485
Sugar: 2
Sodium: 927
Fat: 38
Saturated Fat: 24
Unsaturated Fat: 12
Trans Fat: 0
Carbohydrates: 15
Protein: 24
Cholesterol: 115
PLAN YOUR OWN SOUP PARTY!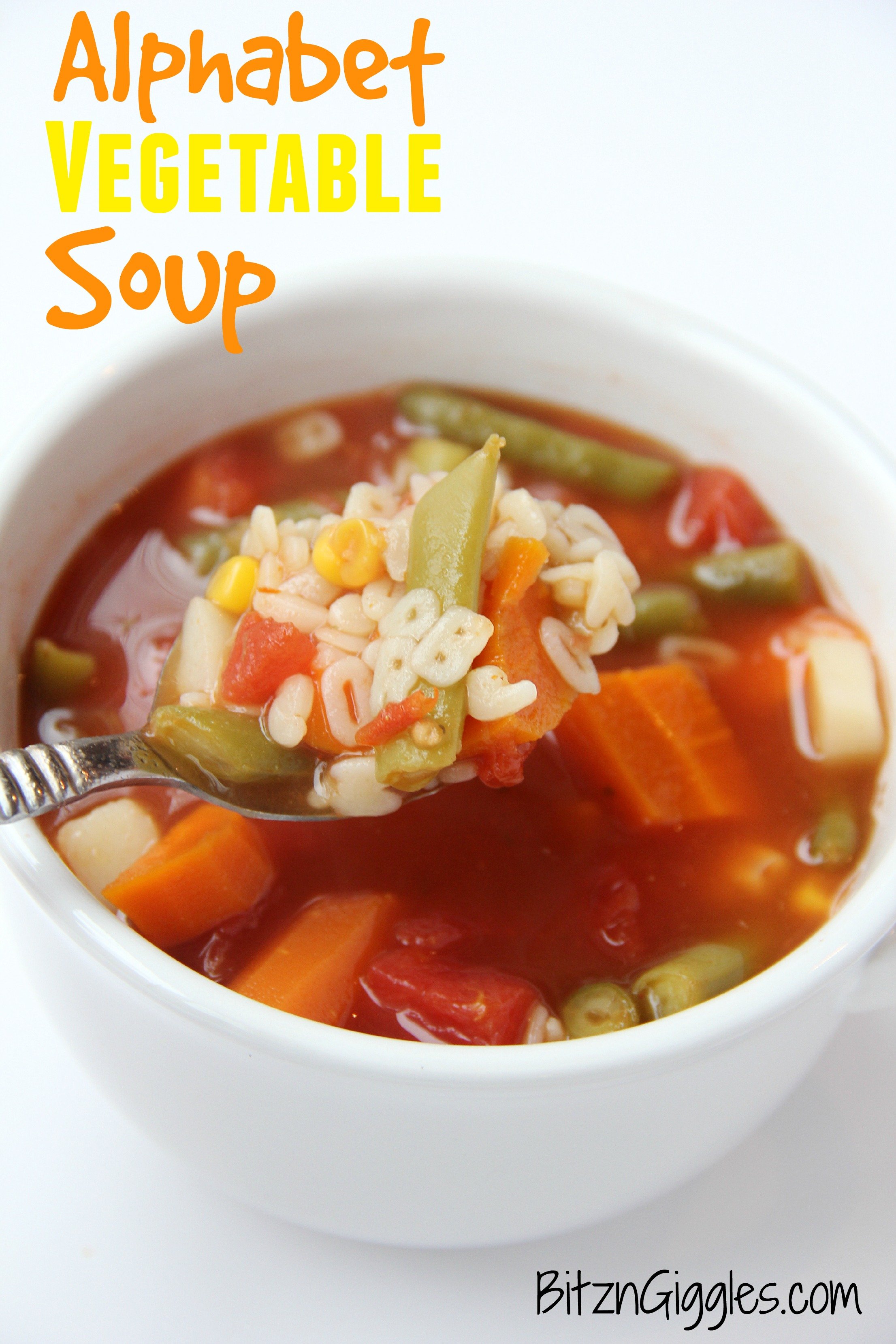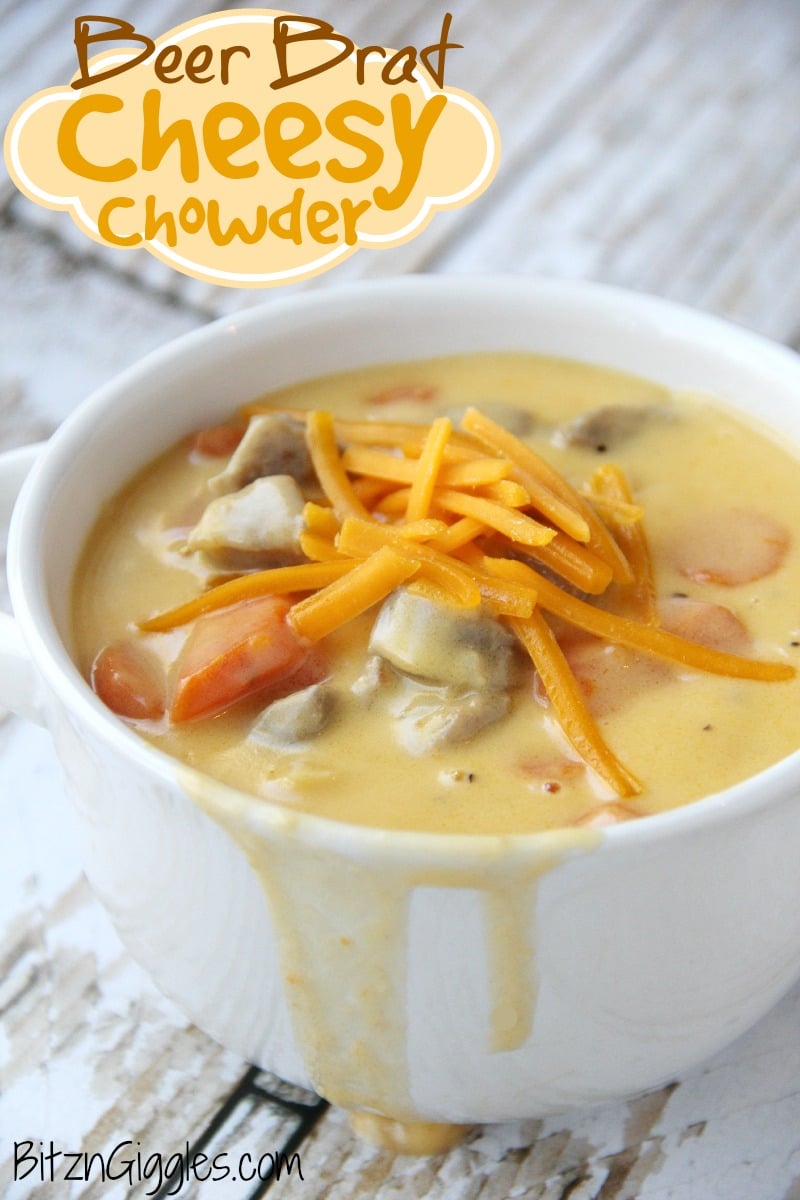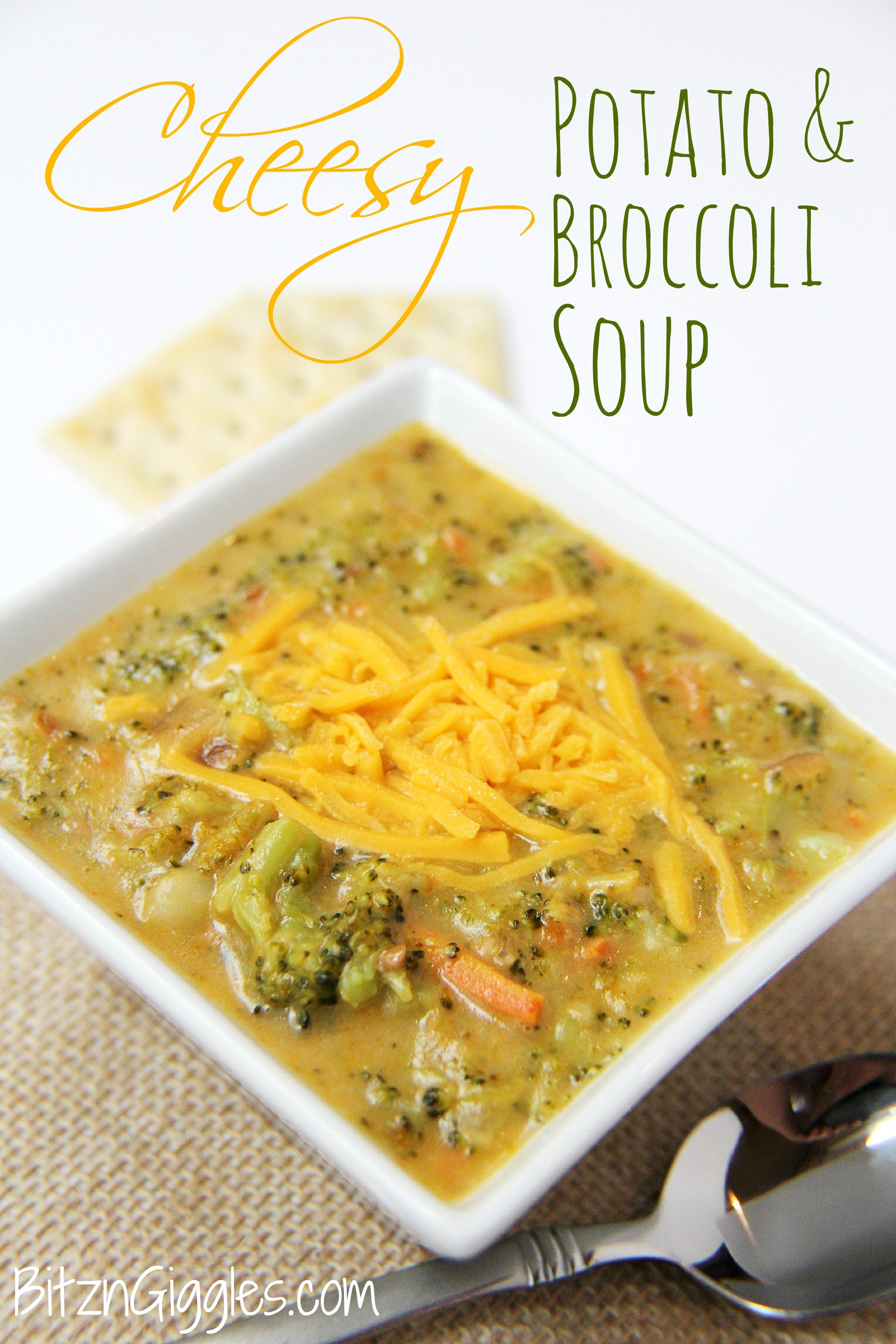 (Visited 5,754 times, 1 visits today)