Spooky Expanding Ghost Experiment – Teach your kids a thing or two about carbon dioxide with this fun science experiment using ingredients you already have in your house!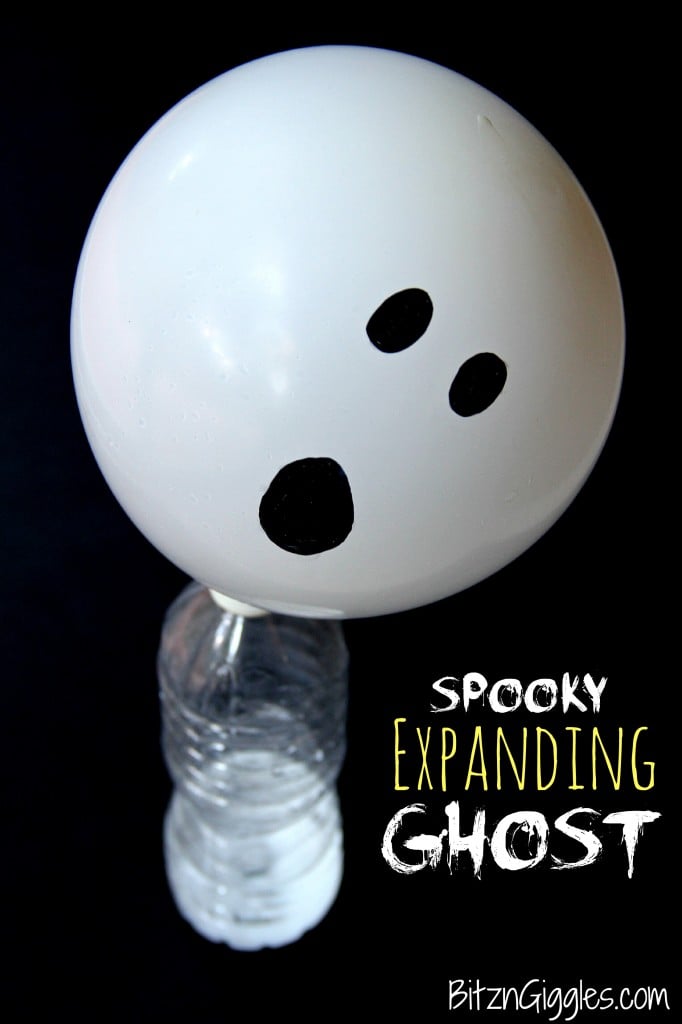 Spooky ghost. Who am I kidding? This Spooky Expanding Ghost experiment isn't really spooky at all! It's cute, hilarious and so much fun! My almost 6-year-old is into science anything. . . and everything right now. He LOVES experiments. In fact, he received two science experiment sets for Christmas and they were his favorite gifts. . .EVER.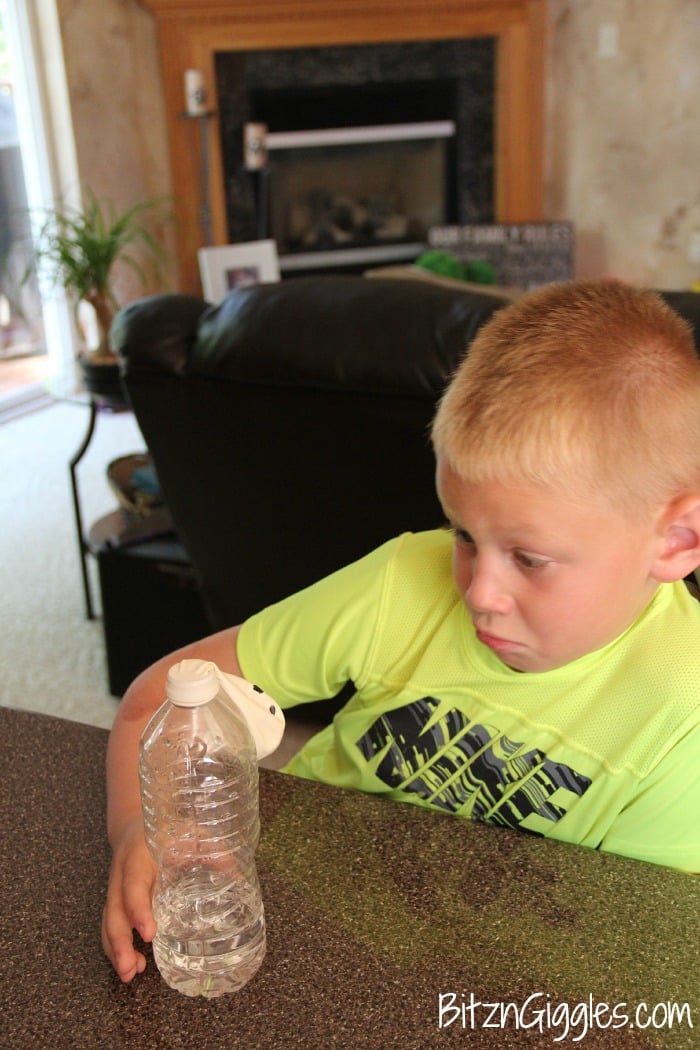 So, he didn't believe me when I told him we were going to inflate that limp ghost balloon hanging from the top of his water bottle. He was hooked, though – and quite intrigued. This is such a fun experiment for the younger kids and they'll get a kick out of how magical of show this little ghost really puts on!
Here's what you'll need for this ghastly fun:
Materials
Empty water bottle
Balloon
Small funnel
1 Tablespoon baking soda
1/2 cup vinegar
Permanent marker (for drawing on a face – optional)
Instructions
Pour 1/2 cup of vinegar into an empty water bottle.
Draw a face on your balloon if you'd like while it's deflated.
Place the funnel into the open end of the deflated balloon and pour in the baking soda.
Secure the open end of the balloon onto the top of the bottle being careful not to dump the contents of the balloon into the bottle quite yet.
When you're ready, hold the balloon upright allowing the baking soda to fall into the bottle and mix with the vinegar.
So why does this work? The product of the vinegar and baking soda is carbon dioxide, a gas present when we breathe out. The carbon dioxide inflates the balloon. It's that simple.
Now, remember, the amounts of baking soda and vinegar I specified seemed to work out well. If you add more of the two ingredients, you probably want to take the project outside. 🙂 The bottle will tip over for sure, and with too much pressure, the balloon could explode.
Follow the instructions as specified and you'll be just fine keeping this experiment in the kitchen! Ready to share some Halloween science fun with your little goblins? I bet they'll enjoy it as much as mine did!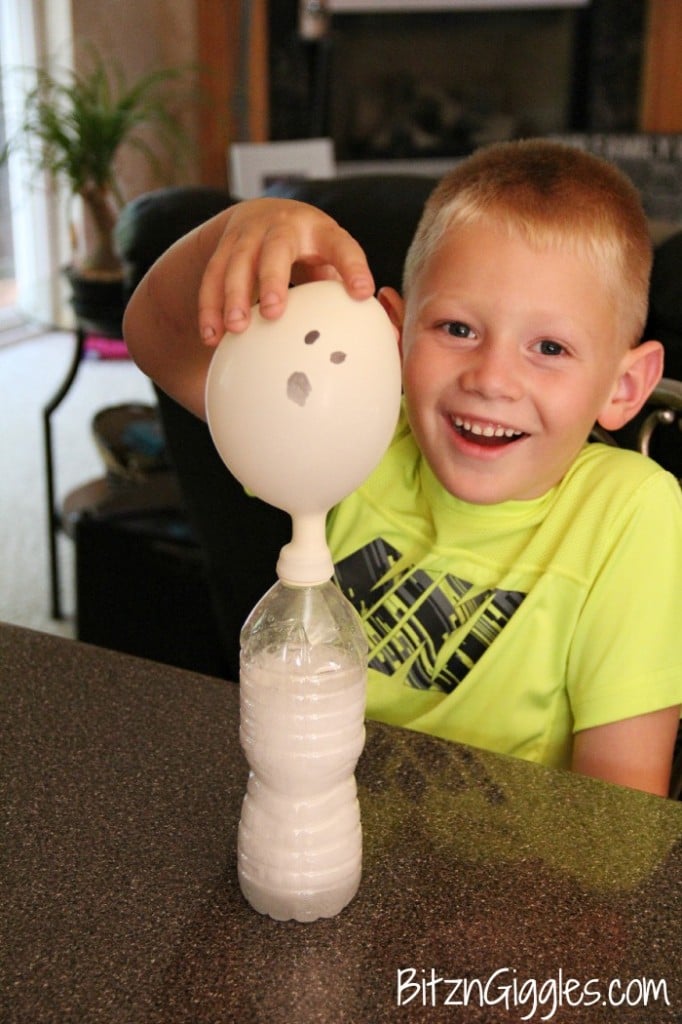 IN SEARCH OF MORE COOL, MAGICAL EXPERIMENTS?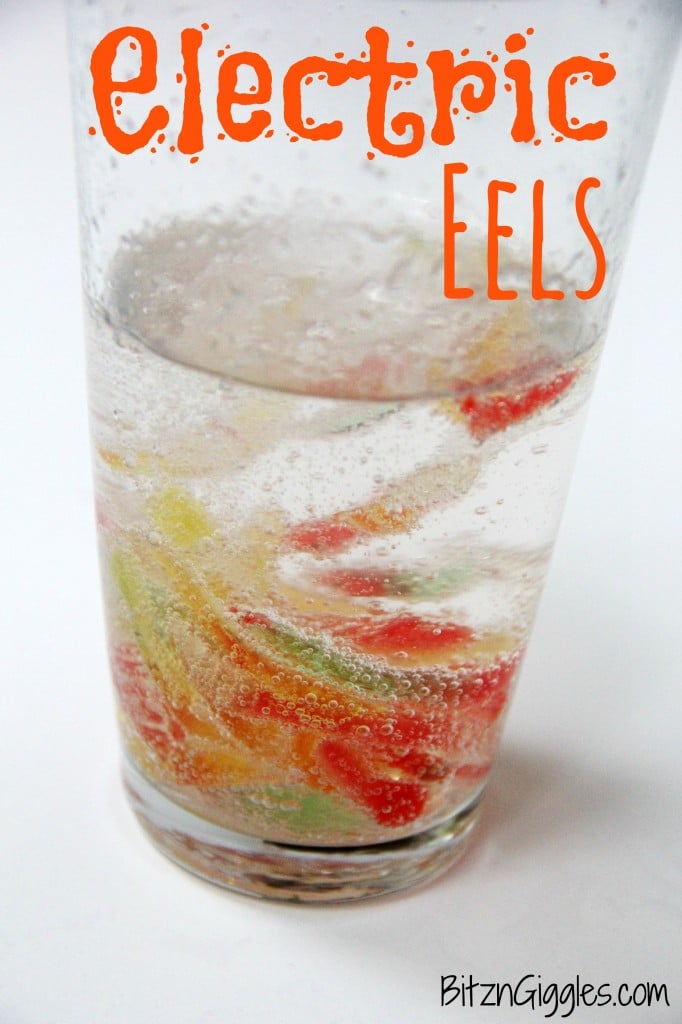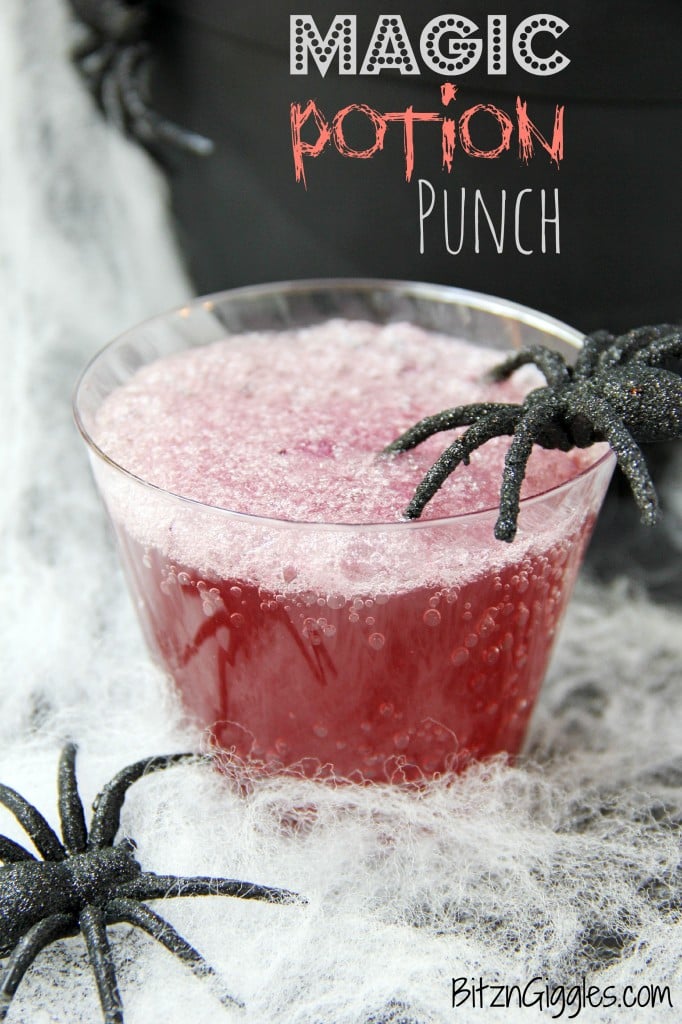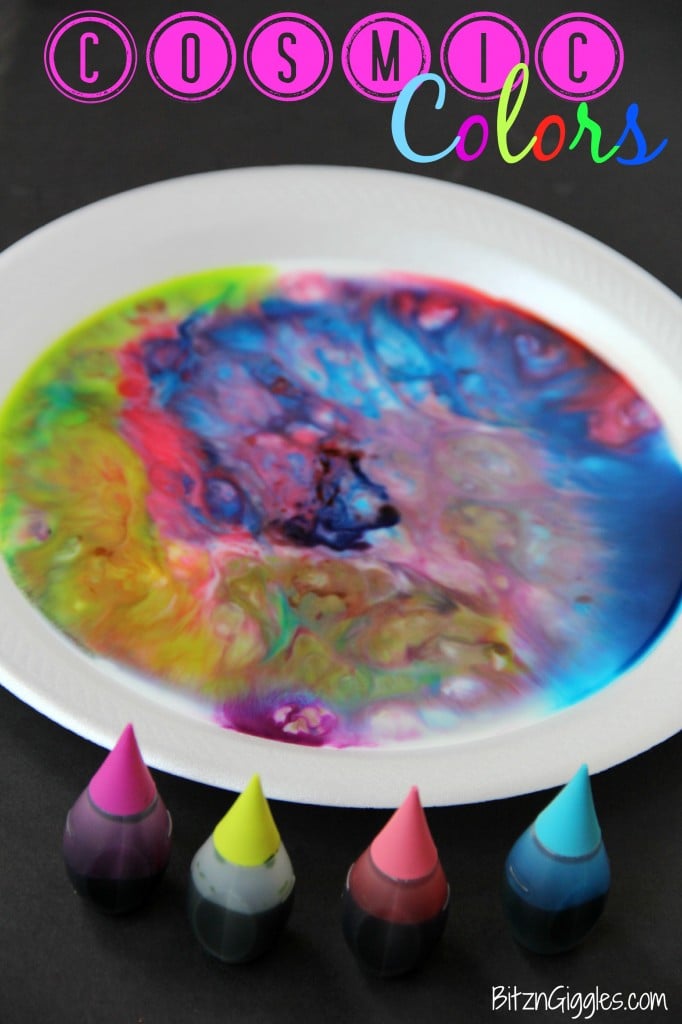 CONNECT WITH ME HERE:
Twitter | Instagram | Pinterest | Google+ | Facebook | Bloglovin'
(Visited 116,238 times, 1 visits today)