Air Fryer Shrimp – Restaurant quality fried shrimp you love, made better for you, right in the air fryer! Super easy and ready in 10 minutes!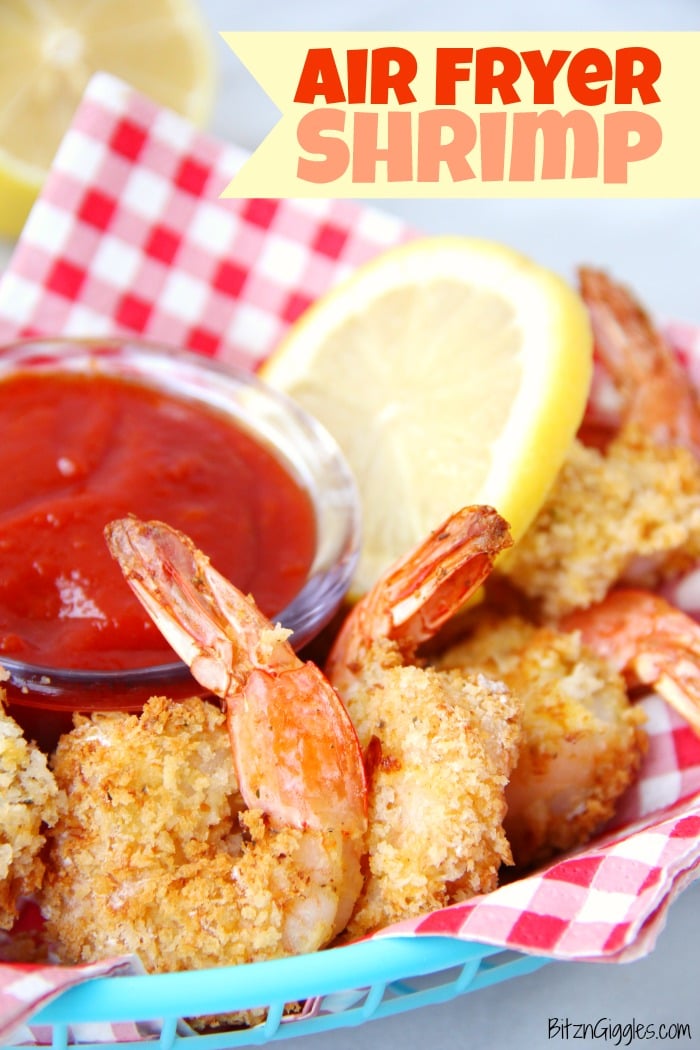 This post includes affiliate links. Please see my disclosure.
We've officially made it through the first work week of the new year! I had such a fantastic New Year's Eve. The morning of New Year's Eve, I shared this recipe for a French 75 Champagne Cocktail.
If you saw that post, you may have also remembered me mentioning being invited to dinner at our friends' house next door and then bringing everyone to our house afterward to continue the party.
Well, the food was SO GOOD at dinner that we all ate A LOT and by the time everyone got over to our house, no one could even look at another bit of food.
I had purchased a bunch of jumbo shrimp to serve that night so in the days that followed, it was up to me to figure out a way to use it up.
I brought the air fryer upstairs and made two different recipes. The first, was this Parmesan Shrimp, and the second was the recipe I'm sharing today.
These Air Fryer Shrimp taste just like an order of fried shrimp you get at a restaurant.
They're absolutely delicious, and the best part is, they're not really "fried" at all!
Seasoning the Shrimp
To season the shrimp, all you need is some black pepper, garlic powder and Old Bay Seasoning. You should be able to find Old Bay in your local grocer's baking/seasoning aisle.
Give the seasonings a stir to combine and then sprinkle generously over the shrimp.
Dredging the Shrimp
Isn't dredging a strange word? Every time I use it, it just doesn't seem like it should be a word – especially one having anything to do with food.?
DREDGING STEPS
#1: Dip the shrimp in a mixture of flour and paprika.
#2: Dip in the egg.
#3: Coat with Panko bread crumbs.
After placing in the air fryer for about 10 minutes, what do you get?
Perfectly "fried" shrimp.
Ready to enjoy!
I love to dip my fried shrimp in cocktail sauce. This is my all time favorite brand.
I probably could have finished most of this basket myself, but being the good wife I am, I decided to share the shrimp with my hubby, Josh.
Just one more before I call him into the kitchen.?
So, so good. If you're new to air frying, this is a perfect recipe to start with and I promise you're going to love the results!
Air Fryer Shrimp
Restaurant-quality fried shrimp you love, made better for you, right in the air fryer! Super easy and ready in 10 minutes!
Ingredients
1 lb. jumbo cooked shrimp
1/2 teaspoon Old Bay Seasoning
1/2 teaspoon black pepper
1//2 teaspoon garlic powder
1/2 cup all purpose flour
1 teaspoon paprika
2 eggs, beaten
1 cup Panko bread crumbs
Lemon wedges and slices for garnish, optional
Cocktail sauce for dipping, optional
Instructions
Combine Old Bay Seasoning, pepper and garlic powder and sprinkle generously on shrimp. Set aside.
In a shallow bowl or pan combine flour and paprika. Set aside.
Place eggs and bread crumbs in separate bowls. Set aside.
Dip each shrimp into the flour mixture, then the egg and coat in bread crumbs.
Place into air fryer basket sprayed with nonstick cooking spray.
Once shrimp are placed in basket, spray tops of shrimp with nonstick cooking spray.
Cook at 350º Fahrenheit for 10 minutes or until bread crumbs are golden.
Serve with lemon wedges or slices and cocktail sauce.
Hungry for More Air Fryer Recipes?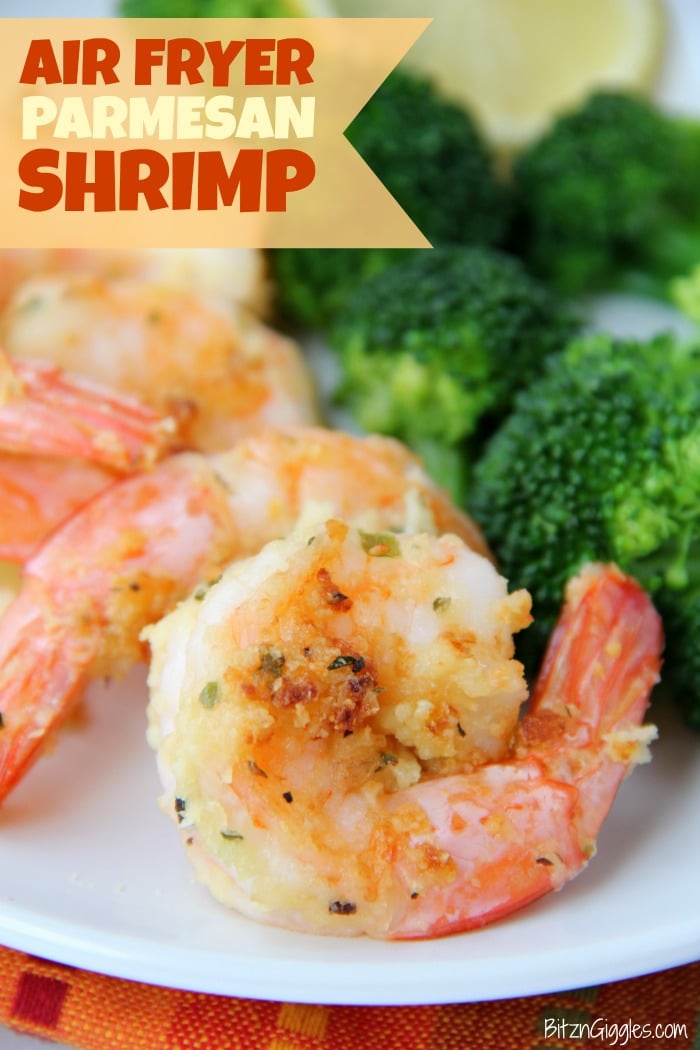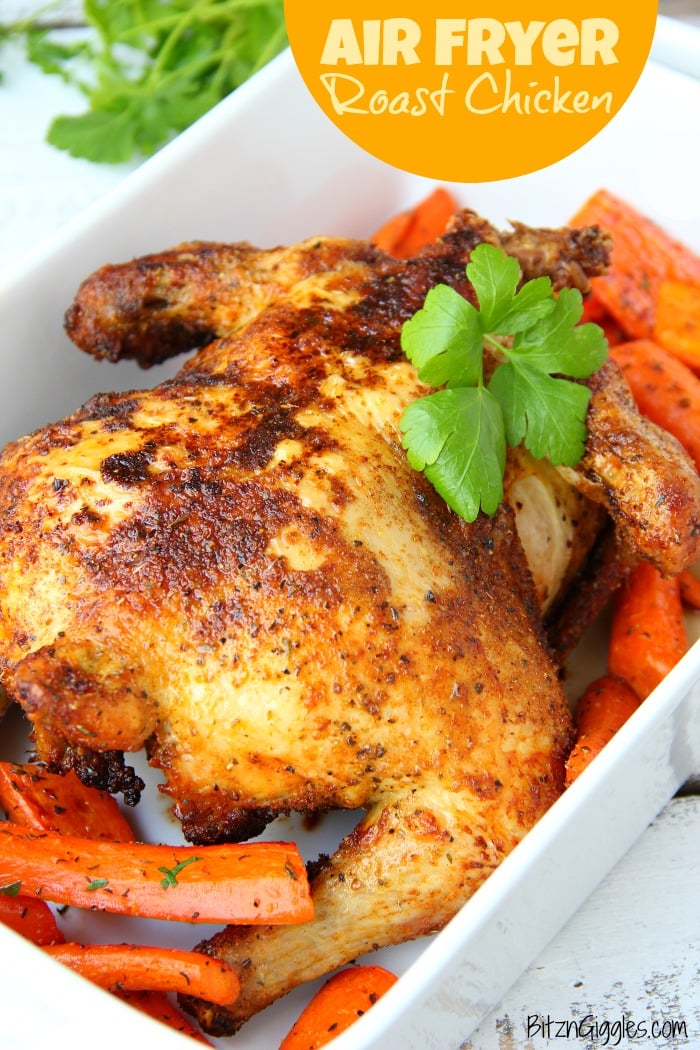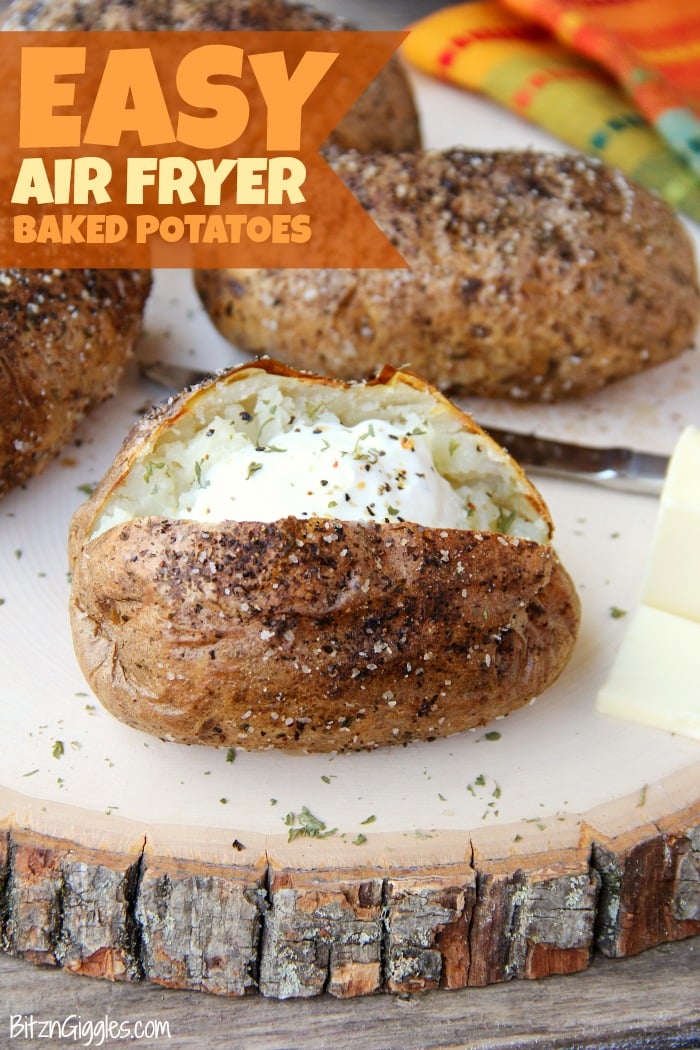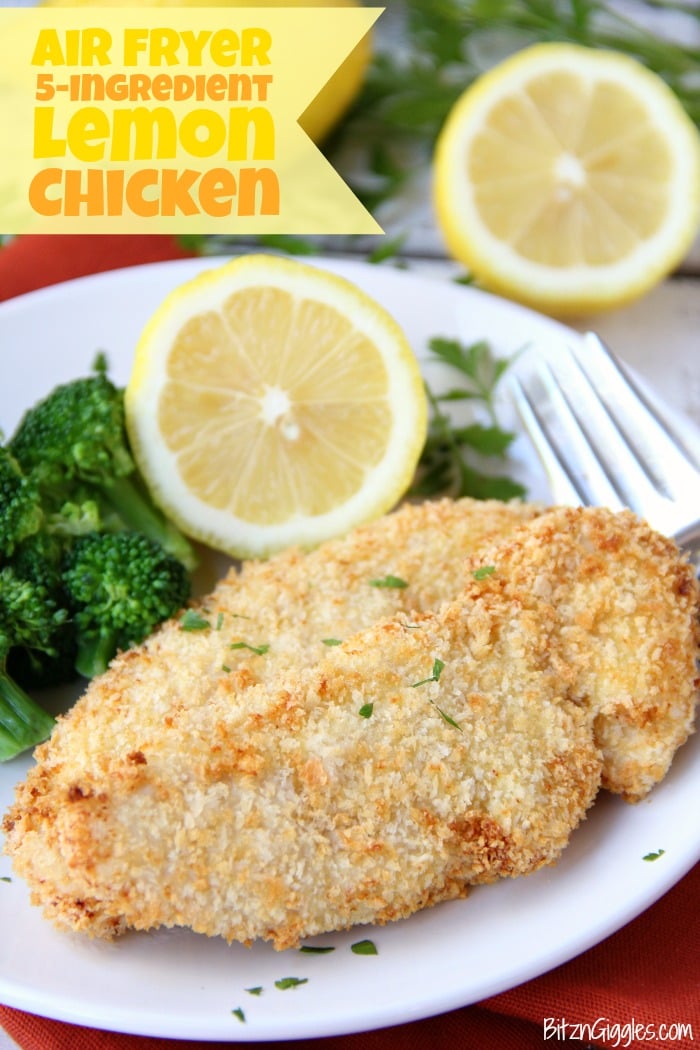 (Visited 50,066 times, 1 visits today)