Air Fryer Chicken – Deliciously moist chicken that's flavorful and crispy on the outside! So easy to make in your air fryer in no time at all!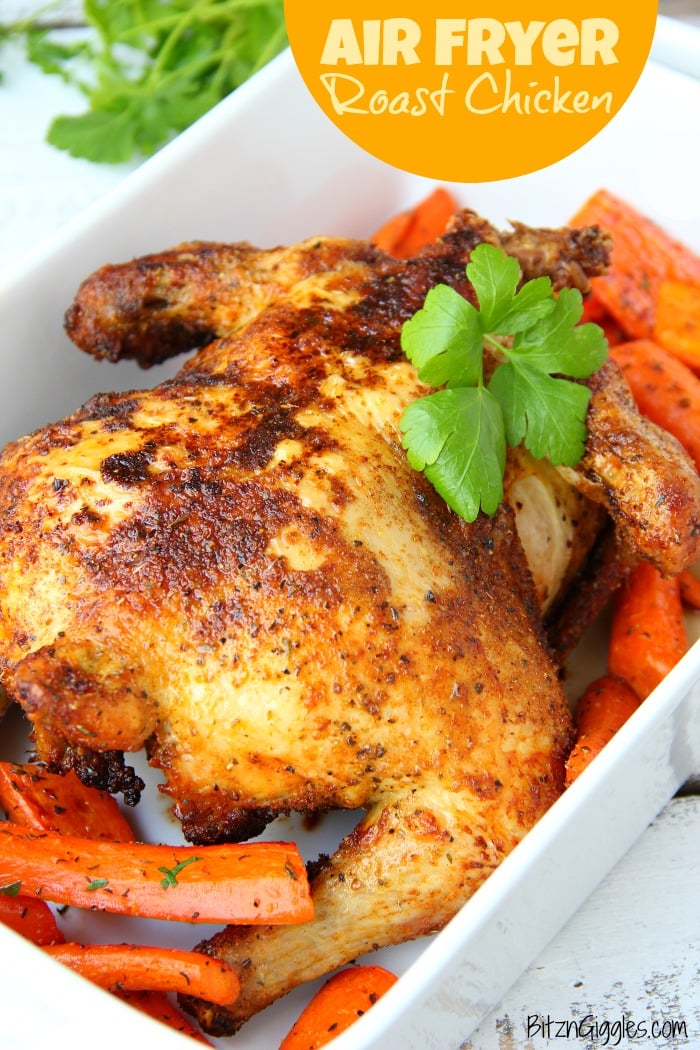 This post includes affiliate links. Please see my disclosure.
How has it taken me this long to tell you about one of my favorite Christmas gifts I received? It's my air fryer. How much do I love thee? Well, let me count the ways.
I've made so much in the air fryer already. Baked potatoes, pork chops, chicken, steak, fish, shrimp, corn on the cob and the list goes on.
Today, however, we're roasting a whole chicken, and let me tell you what. . .it's completely delicious.
Can I make a confession? I never roasted a whole chicken EVER before I got my air fryer. Josh has always been the one to make them in our Big Easy oil-less deep fryer. And when we use that, we're usually cooking two chickens at a time and serving a crowd.
I love that it's so easy to make a small chicken in the air fryer.
I used a 4.25 pound bird and it was the perfect size for our family of four. If you're cooking for less, just get creative with the leftovers and make something like this Chicken & Potato Chip Casserole.
For seasoning, I use my favorite dry rub recipe.
For an air fryer, dry rubs, breadcrumbs and Panko work best. Liquid marinades can be used but they're more messy and have the potential for causing some smoke in the house when they drip through to the bottom of the fryer.
My air fryer is a 5.3 quart and big enough to feed a family of four. This particular brand also makes a 3.4 quart model but I wasn't sure the basket was going to be big enough for us. I have to say, I'm really happy I went with the larger size.
HOWEVER, right now it has a permanent home in our basement closet. I'm carrying it up and down the stairs multiple times each week. It's just another sign that I need a bigger kitchen, right? 😉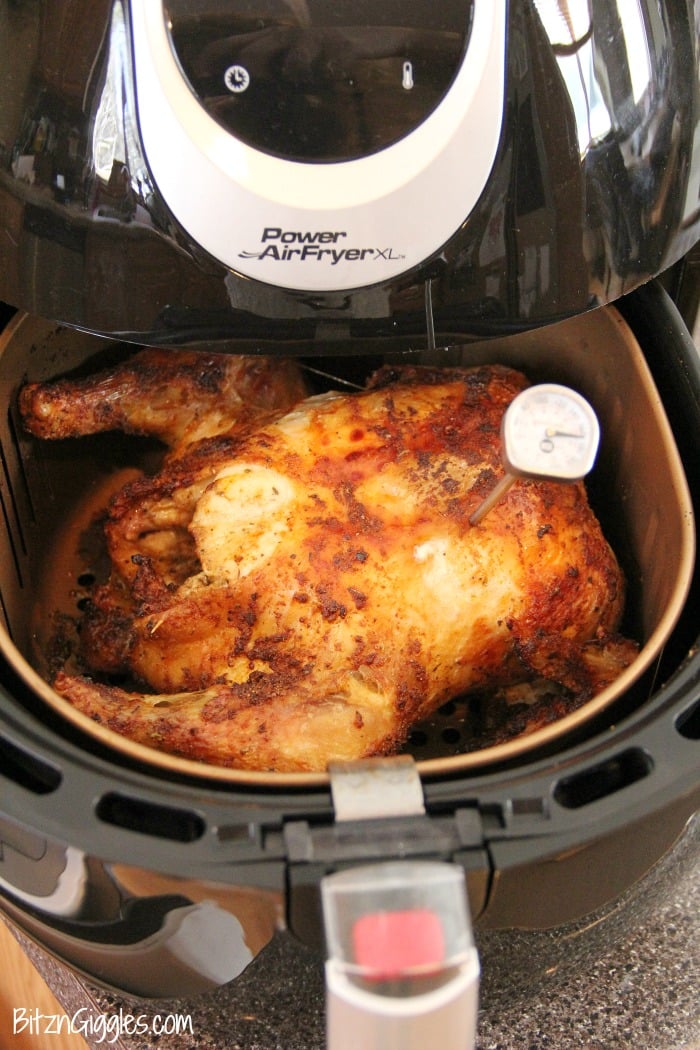 I normally flip the chicken about 30 minutes into cooking and then roast for another 20 or until the internal temp reaches 165 degrees Fahrenheit.
I love surrounding the air fryer chicken with these honey roasted carrots. It's the perfect weekend or even weekday meal.
If you have an air fryer and haven't used it much yet, I encourage you to get it out! It's not just for heating frozen food like chicken nuggets and french fries.
You can make REAL food in this gadget. I promise. One of my other favorite recipes in the air fryer is this
5-ingredient lemon chicken. It's quick and it's delicious.
If you've been thinking about purchasing an air fryer but were on the fence before, I hope this post today inspires you to go out and pick one up. . . or order it online. They are wonderful, and all of the food comes out crispy and flavorful.
Do you already have an air fryer? If so, let us know how you're enjoying yours and what you've made so far!
Air Fryer Roast Chicken
Deliciously moist chicken that's flavorful and crispy on the outside! So easy to make in your air fryer in no time at all!
Instructions
Clean chicken and pat dry.
Sprinkle generously with dry rub or own seasonings.
Spray fry basket with cooking spray and place chicken into the basket with the legs facing down.
Roast chicken for 330 degrees Fahrenheit for 30 minutes.
Flip chicken.
Roast for 20 more minutes at 330 degrees Fahrenheit or until internal temperature of chicken is 165 degrees Fahrenheit.
Ready for More Delicious Air Fryer Recipes?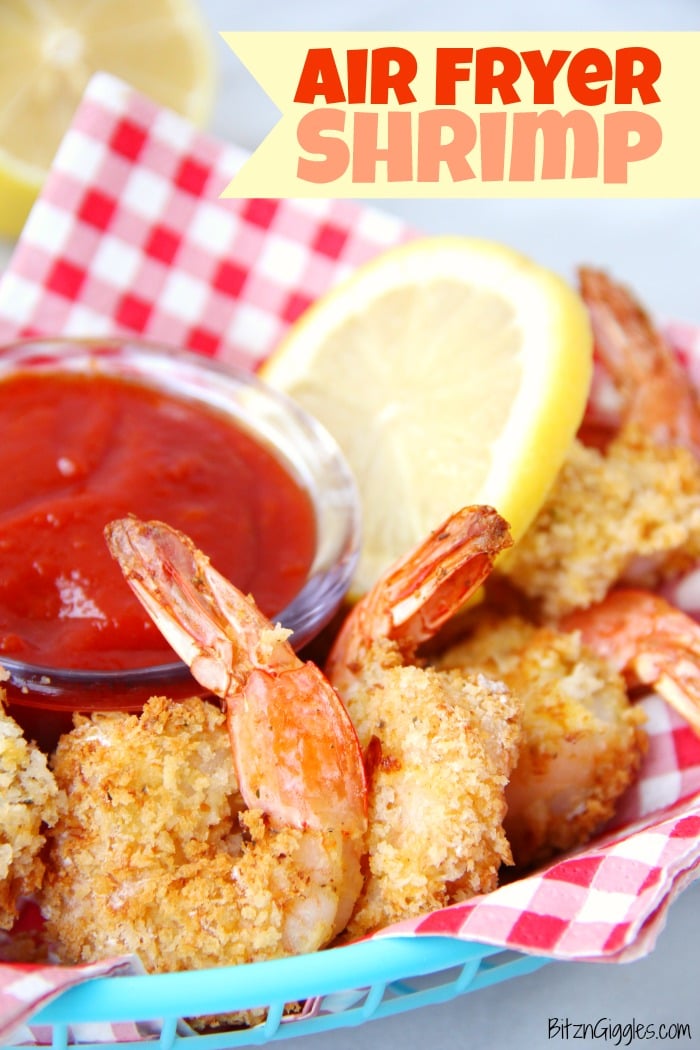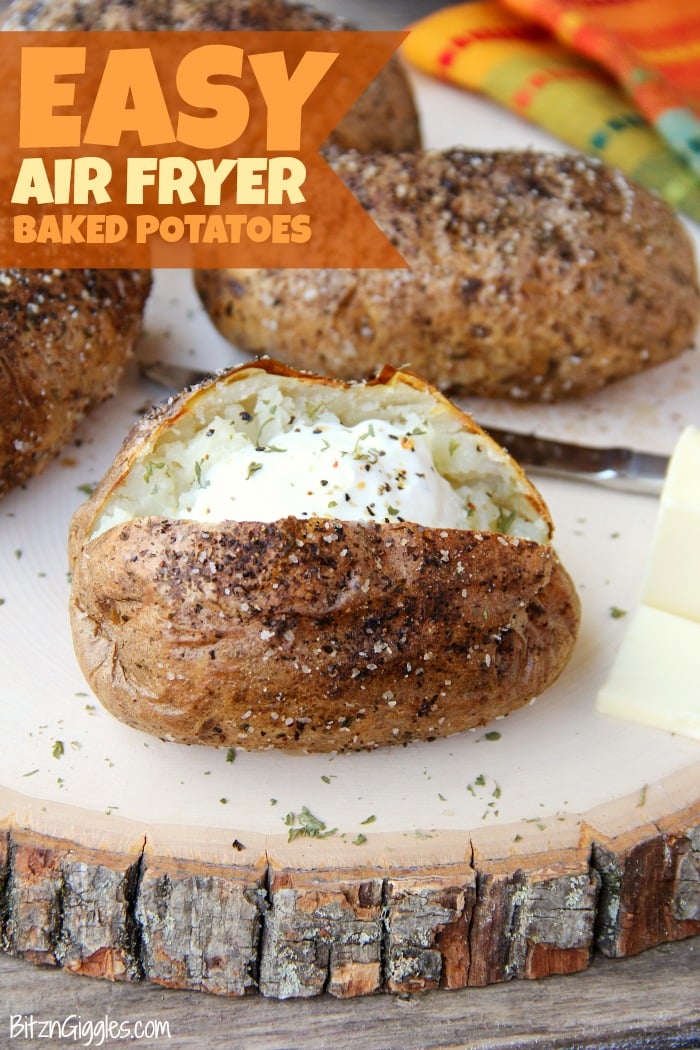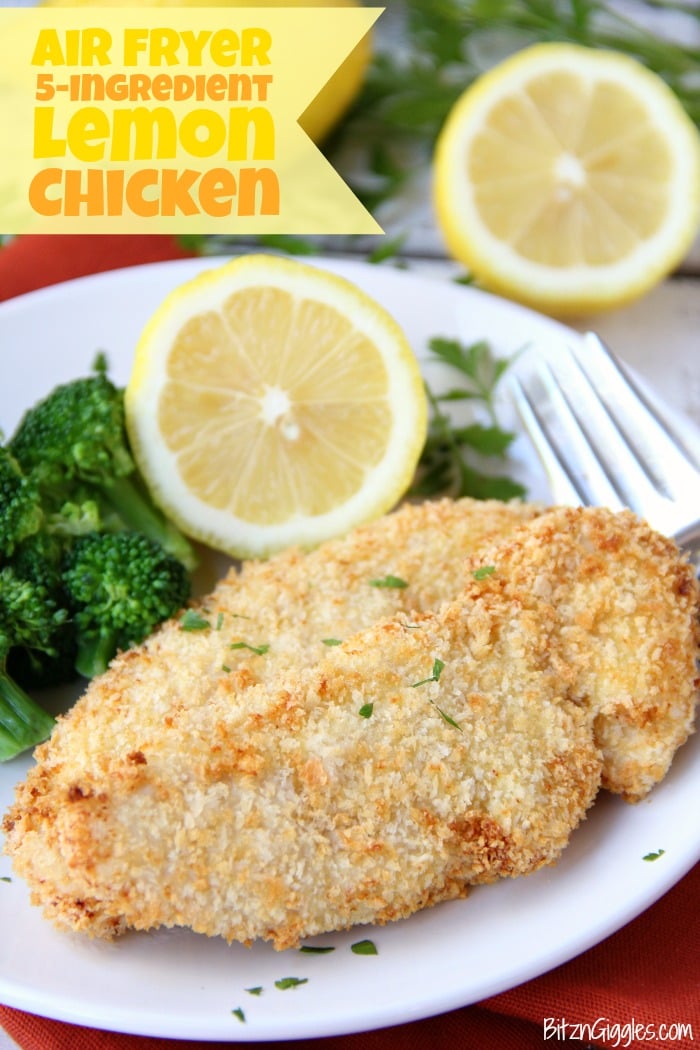 (Visited 746,473 times, 1 visits today)