Blog Photography: My Shooting Setup – A behind-the-scenes look at how I shoot photos for my blog – my photography set-up, info on my camera and some of my favorite accessories!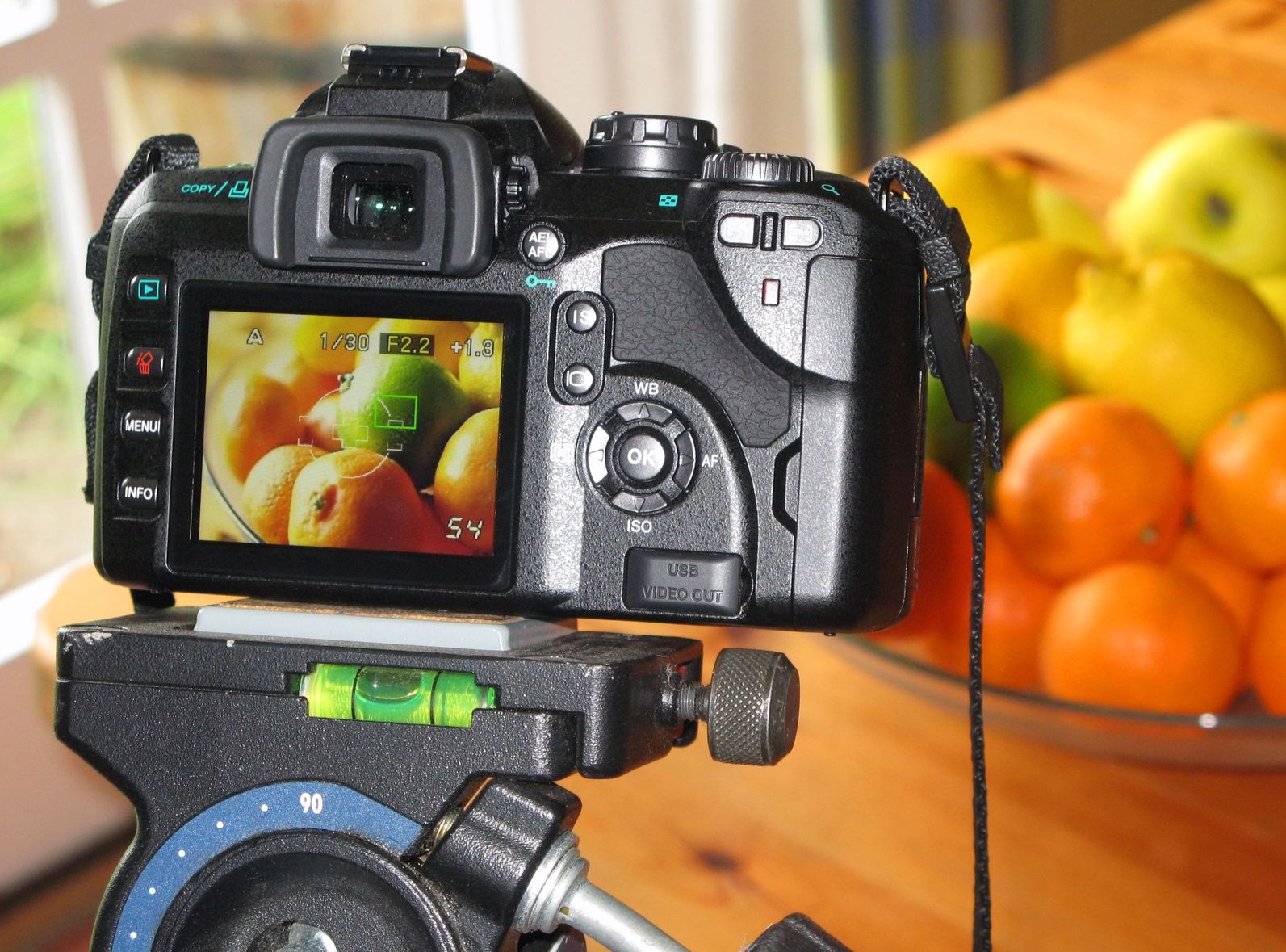 This post includes affiliate links. Please see my disclosure.
I'm asked often about my blog photography by fellow bloggers, friends and family. It's taken me almost three years to get up enough confidence to share what my setup looks like. I remember when I first started blogging in August of 2013. The research that I did at the beginning was more about figuring out what I wanted to blog about, getting my site set up, and finding a definition of what "blogging" really was.
My first post was rough. While the recipe was and is truly delicious, my photography reflected anything but that. I was taking pictures of the food on top of my kitchen island, I didn't watermark anything, and styling. . .well, what was styling? I will, however, give myself a little credit for taking step-by-step photos. I still do that as often as possible today because I know my readers really enjoy it.
So, you know the story of the pico at the top of the photo collage above. The avocado salsa photo on the bottom left was taken as I was heading into my second year of blogging, and the cotton candy lip scrub photo was taken this year.
If you just started blogging and are still trying to figure everything out like I was, I encourage you to go and visit a blogger's site whom you truly admire. Look waaayyyy back in their archives when they began their blog and take a look at how their photography improved over the years. You will be amazed (and it will make you feel better 🙂 ). Becoming a good photographer takes time, lots of research and even more practice. Practice. Practice. Practice.
Believe it or not, I did take photography classes in college. Photography has always been an interest of mine, and before I began my blog I spent most of my time taking pictures of the outdoors – landscapes, scenery, flowers, etc. When I had kids, I took a lot of pictures of them. Food, however, was entirely new to me and it took some time to become comfortable with the process.
My Camera & Accessories
So, let me tell you a little bit about my camera. I shoot with a Canon 60D. I had my Canon even before I started blogging, but that didn't mean that I was using it to its fullest potential. At the beginning, my camera was always set on Auto. Today, I shoot in Manual only. . .and what a difference it makes!
In addition to the lens that came with my camera, I invested in a Canon EF 50mm f/1.4 lens that takes amazing shots. The fact that it doesn't zoom drove me a little crazy in the beginning, but it's something I've gotten used to.
And let me tell you what, if you're looking for a good macro lens but aren't sure whether or not you can or want to make the investment, one of my favorite tricks is to use a close-up macro lens for those close-up shots where you want to capture a lot of detail. They're so affordable and they do a great job!
Here's a photo I took with my +4 lens.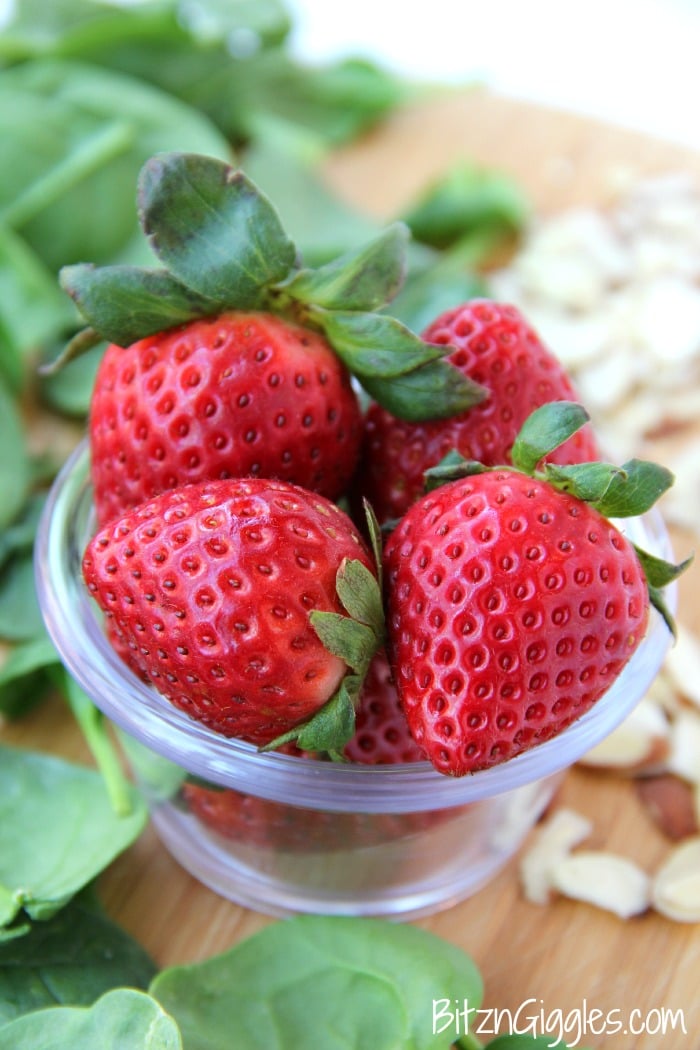 My Photography Set-Up
So, I know this is really what you're here for. You're curious – just like I was about all of the other bloggers out there when I started. Let me introduce you to my shooting setup. Brace yourselves because you're going to be amazed. Amazed because it's completely UN-amazing.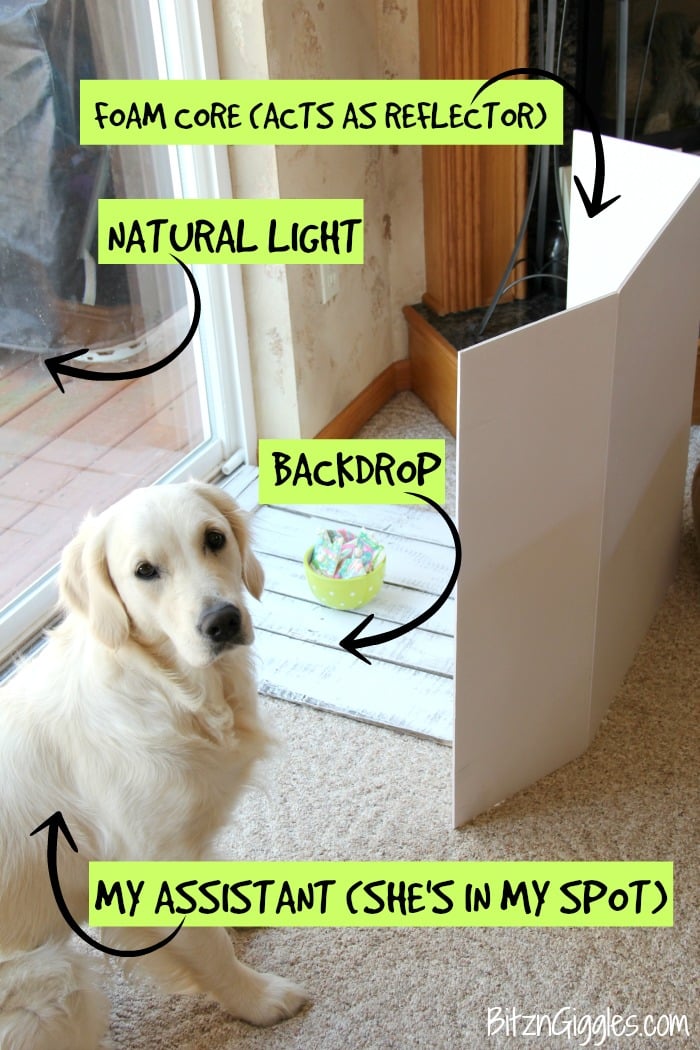 My backdrops are pretty simple. I either use white foam core or light wood boards. I've tried shooting on darker surfaces and have decided it's just not for me. I like light and bright. That's just who I am. The board shown in the picture was actually a Christmas gift from my sister-in-law, Tanille. She blogs over at Inspirational Momma, and let me tell you what, she is one talented lady. She made that board for me and it's actually two-tone so when I flip it, there's a more natural looking wood finish on the other side. Love it.
What you may be surprised to hear is that I shoot from the floor. I take advantage of all of that beautiful natural light coming through our large patio doors. I've been shooting on my knees since the beginning. I prefer to be on the floor along with the food or project or whatever I'm shooting. I do have a table that I've used a couple times but it just felt. . .well, awkward.
Besides shooting from the floor, I also shoot without a tripod most of the time. I do have a tripod but it's a pretty simple one. I have set it up a couple times to capture shots where I'm pouring or drizzling something over my food. And that's it.
I move around constantly, and my shoots are tiring. I actually lean my body against the patio doors for stability and hold my breath to reduce shake when I shoot. If you think it's impossible to become exhausted from shooting photos, think again. It is EXHAUSTING. It's also exhilarating. The photography is probably one of my favorite aspects of blogging. It's come to the point now when I know when I got "the shot." However, I don't always get "the shot" for every post I do. You won't either. Just accept it and move on.
Things have become even more challenging with a white furry beast in the family now. She's highly curious and literally comes running when I start getting my boards and equipment out.
If you're curious to see how the shots from the candy bark turned out (shown in the photo above), click here.
I do have to say that all of the time, research and practice I've put into my photography has paid off. I truly believe that good photography is one of the things that can help grow your blog the most.
(Visited 1,302 times, 1 visits today)