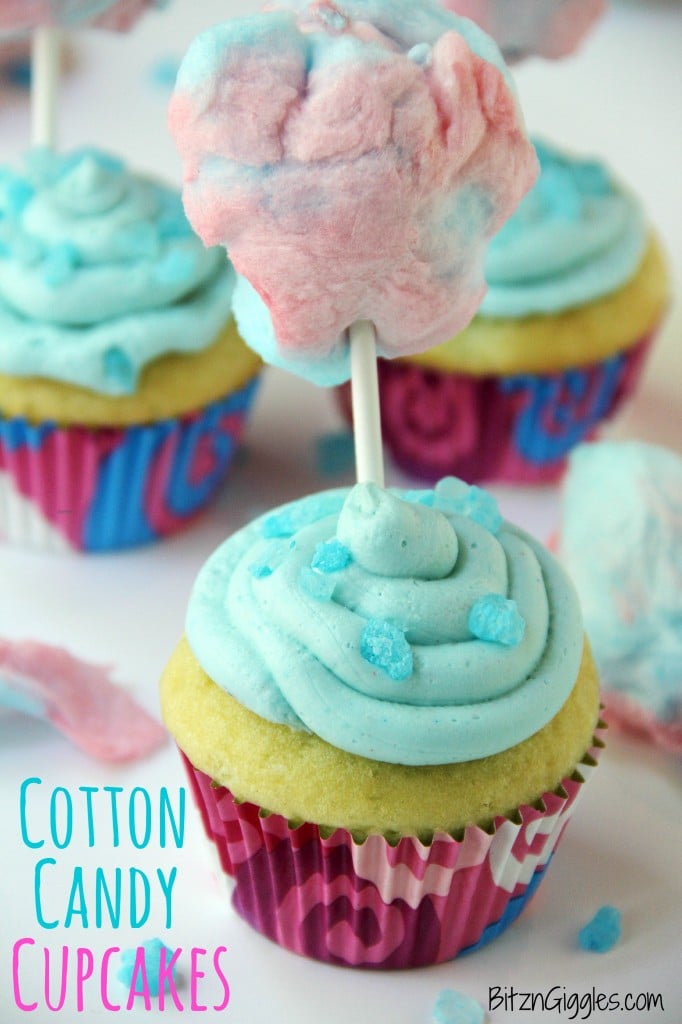 I've been on a cotton candy kick lately. A couple weeks ago I shared this super fun Cotton Candy Lemonade on my blog and then made these crazy cool Cotton Candy Cupcakes with the leftover cotton candy I had to share with readers over at This Silly Girl's Life!
Because these treats were so fun to make, the only right thing to do, was to bring them back over here to Bitz & Giggles to share with all of you!
The cupcakes themselves are made out of a box mix. Gah! I know, I know – it's just been one of those weeks. I whipped up some fluffy frosting that has real cotton candy mixed in – the cotton candy flavor is subtle, but adds a bit of candy sweetness to the vanilla cupcakes I made.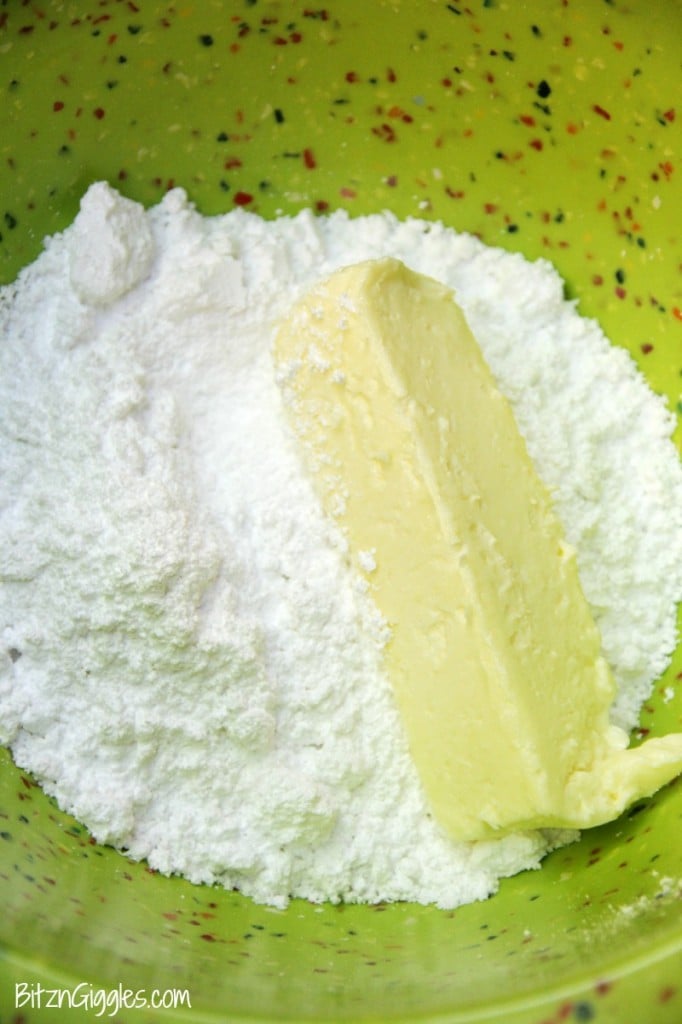 So, after the standard cast of characters like the powdered sugar, butter, vanilla and heavy whipping cream, I added about a cup (okay, maybe a little more) of fluffy cotton candy. Yep, I did. And. . .it's delicious.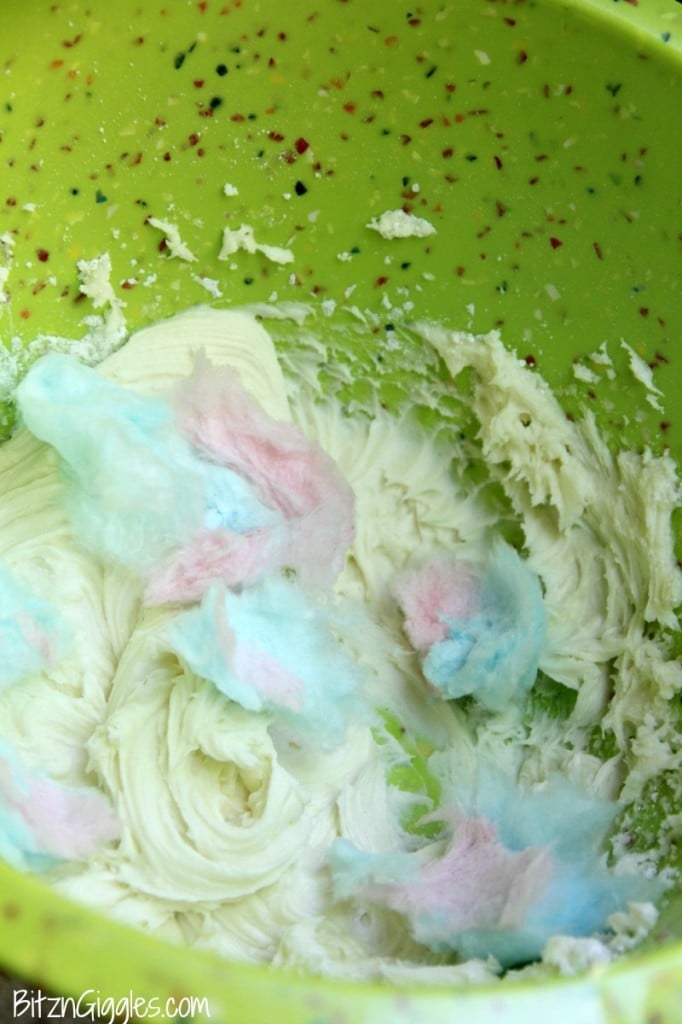 I made sure not to mix it all in completely either. Can you see the little specks of cotton candy still in the frosting? That's a whole lot of goodness, my friends.

There's no need to lick the screen, this frosting is simple and quick. It goes together in a flash, so you can make your own. Before I frosted my cupcakes, I added a little blue food coloring. Then. . . I bedazzled them. . .slightly, because who doesn't like a bit of glitz and glamour?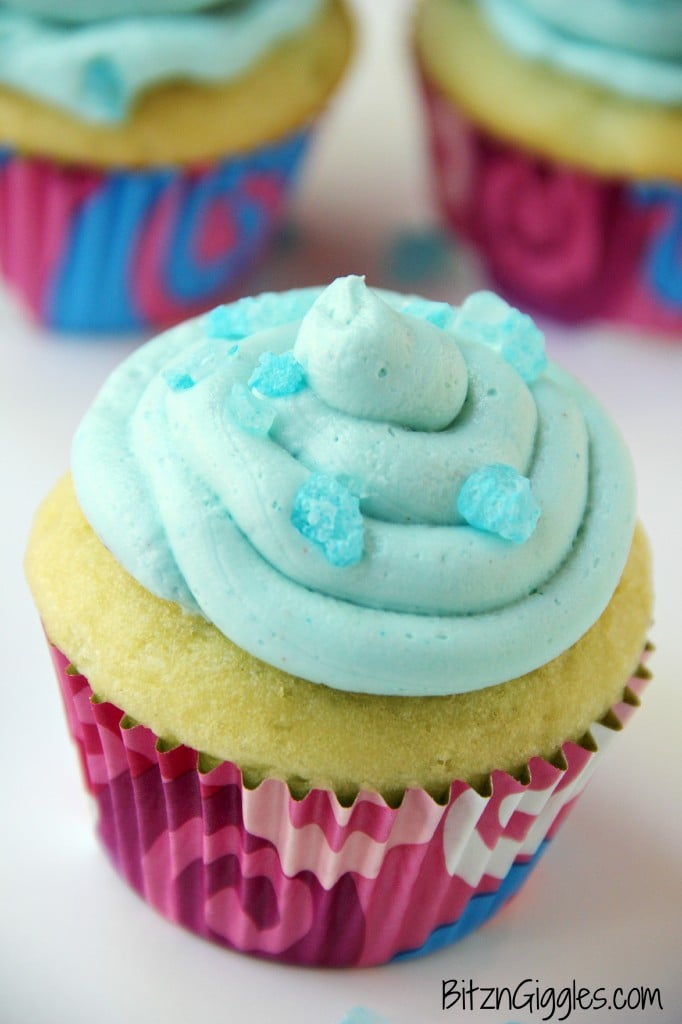 What is that stuff you ask? Rock candy crystals – cotton candy-flavored rock candy crystals to be exact. You can find rock candy crystals in specialty candy stores and, of course, online through Amazon, where I found mine.
This stuff is so good. In fact, while I was making the frosting, I thought about eating some of the rock candy by the spoonful. . .so I did. And then I thought about eating a bit more of the cotton candy that was sitting there on the counter. . .so I did. And my final thought was, why don't I top the cupcake with some cotton candy, too? Genius.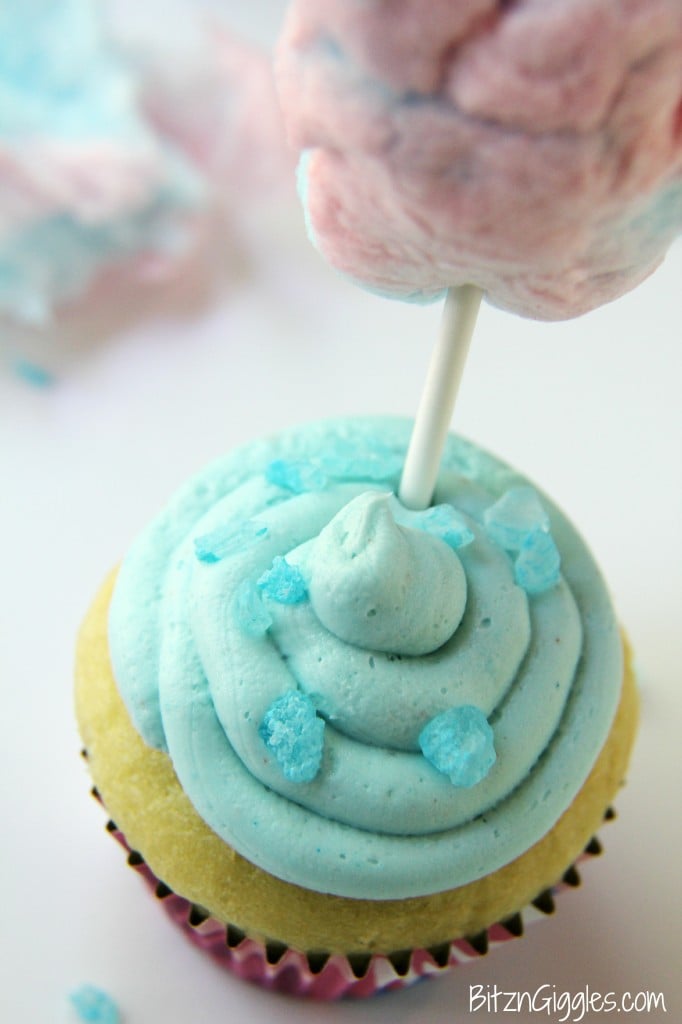 Ok, so I'm a little cotton candy crazy. Can you blame me? It's exactly one month until my hometown's annual fair. If you grew up where I did, you'd know that that's a pretty big deal. We never leave the fair without a bag. . .or two of cotton candy. . .each day (we're there Thursday – Sunday). So, let's just say I'm in training.
If YOU love cotton candy too, you need to make these ASAP. And before I leave today, I want to share one more little surprise with you. Even though I used a standard box mix for the cupcakes, that doesn't mean they're standard by any means. I dressed up the outside, but I also dressed up the INSIDE. I created an awesome ombre effect – it took me two tries, but I did it!
If you want to learn about the "ombre effect," check out my step-by-step tutorial to making ombre cupcakes. There's a trick to it and I finally figured it out, but only after a MAJOR ombre FAIL the first time!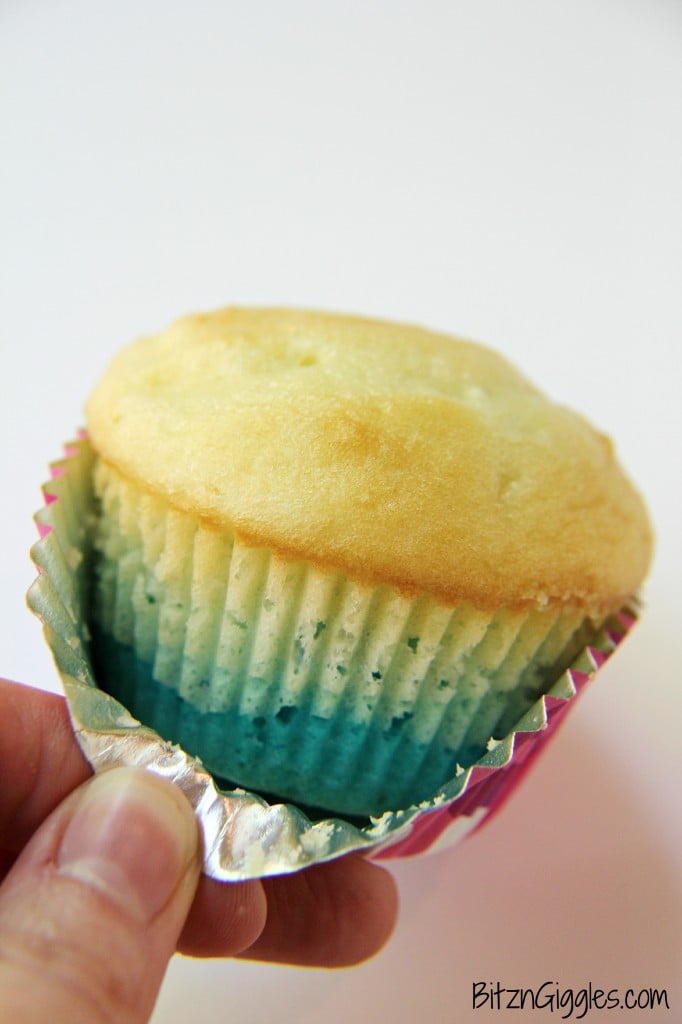 Cotton Candy Frosting
Super fun cotton candy frosting on top of your favorite cupcakes is sure to be a hit with the whole family!
Ingredients
3 cups powdered sugar
2 sticks unsalted butter, softened
2 tablespoons heavy whipping cream
1 cup cotton candy
2 teaspoons vanilla
Food coloring (optional)
Instructions
Mix together the sugar and softened butter on low speed, then increase speed until the mixture starts to form peaks.
Add the heavy cream, vanilla and continue to mix until well-blended.
Add some food coloring to the frosting if you would like.
Toss in the cotton candy and stir with a spoon just to break the larger pieces of cotton candy up.
Allow cupcakes to cool, then frost and top with crushed rock candy and extra cotton candy placed on a lollipop stick.
Notes
Cotton candy should not physically touch the frosting or the cupcakes. Use half of a straw or lollipop stick to place a small fluff of cotton candy onto. For this step, I also used gloves, believe it or not. It keeps the cotton candy fluffy and fresh.
Nutrition
Calories: 3312
Sugar: 377
Sodium: 45
Fat: 198
Saturated Fat: 126
Unsaturated Fat: 58
Trans Fat: 7
Carbohydrates: 394
Protein: 3
Cholesterol: 527
Looking for more fun summer recipes? Check these out!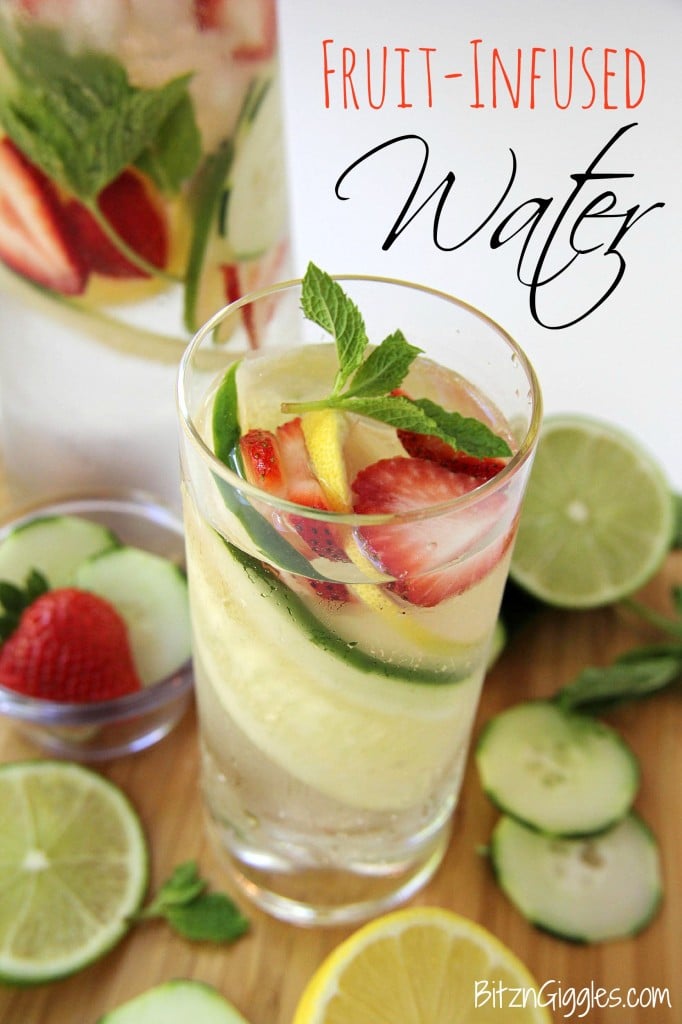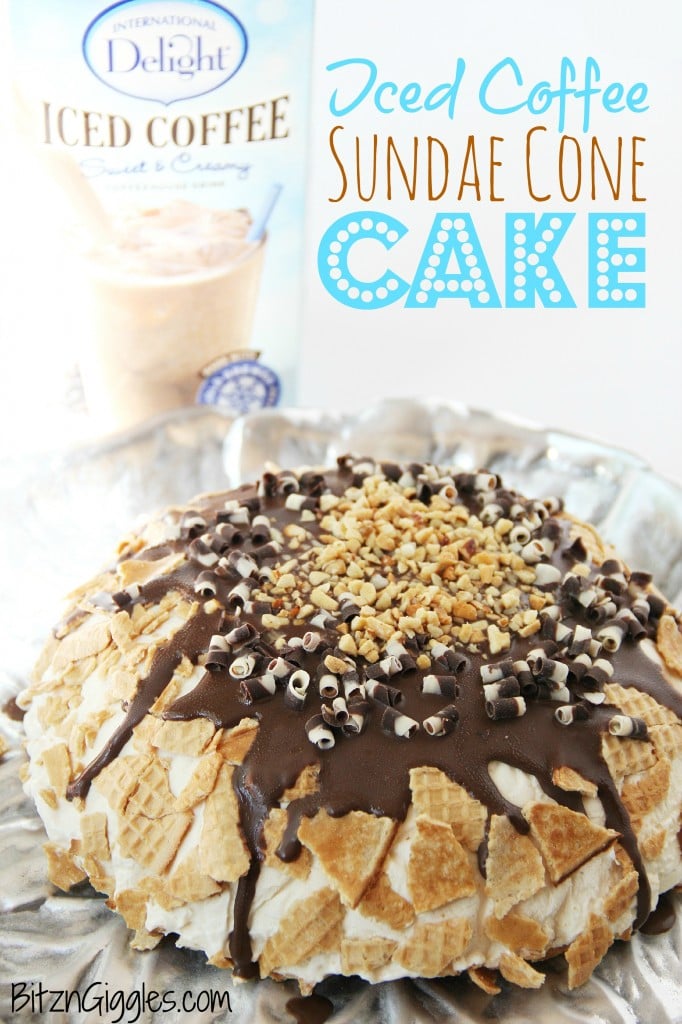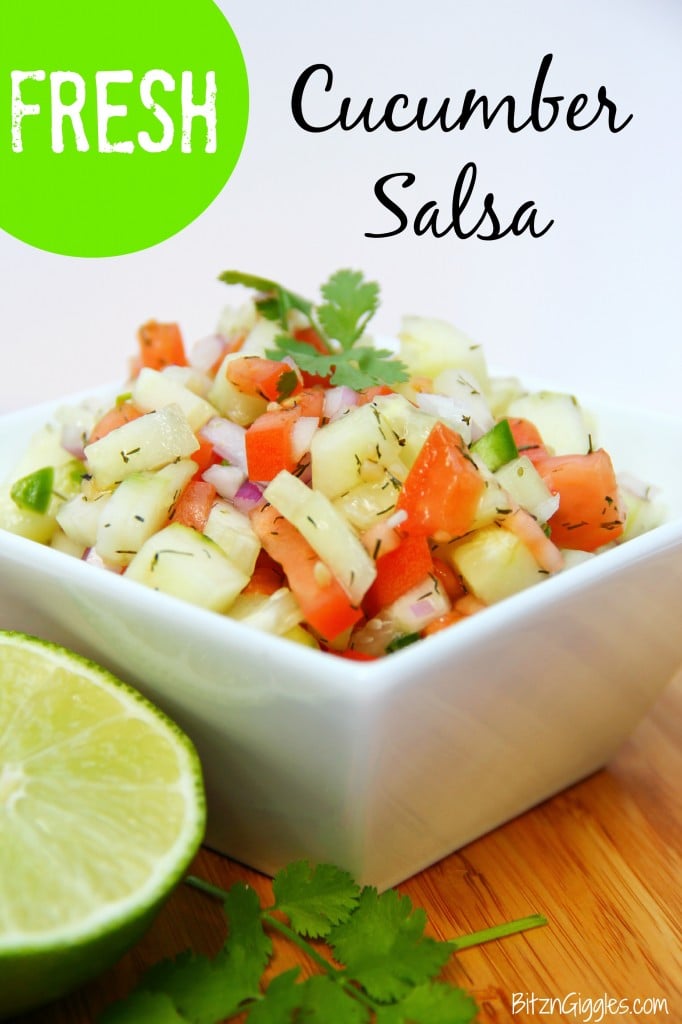 Follow me on:
Twitter | Instagram | Pinterest | Google+ | Facebook | Bloglovin'
(Visited 7,821 times, 1 visits today)