RITZ Cracker Caprese Bites – A 5-ingredient appetizer that's fresh, light and perfect for a party or celebration!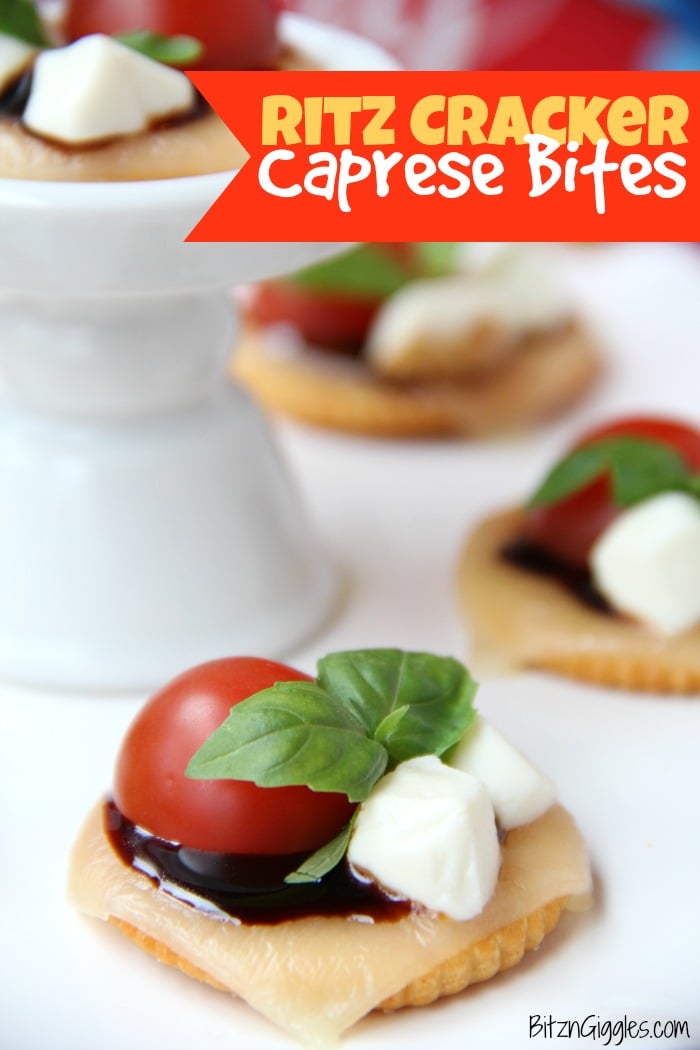 Oh, spring – how I've waited for you. I may sound like a broken record, but I'm so ready to move on from winter. I'm ready to go back up to the lake, ready to open the windows, ready to get out my shorts and sandals and, believe it or not, I'm ready to give up comfort food (oh how I love comfort food) for the fresh, light flavors of spring.
If you've been following along for awhile, you'll know how much I look forward to my little herb garden I plant on our patio each year. While it's still a little too cold to start the garden, I've been gathering some herb plants to nurture until it's time.
One of my absolute favorite herbs is basil.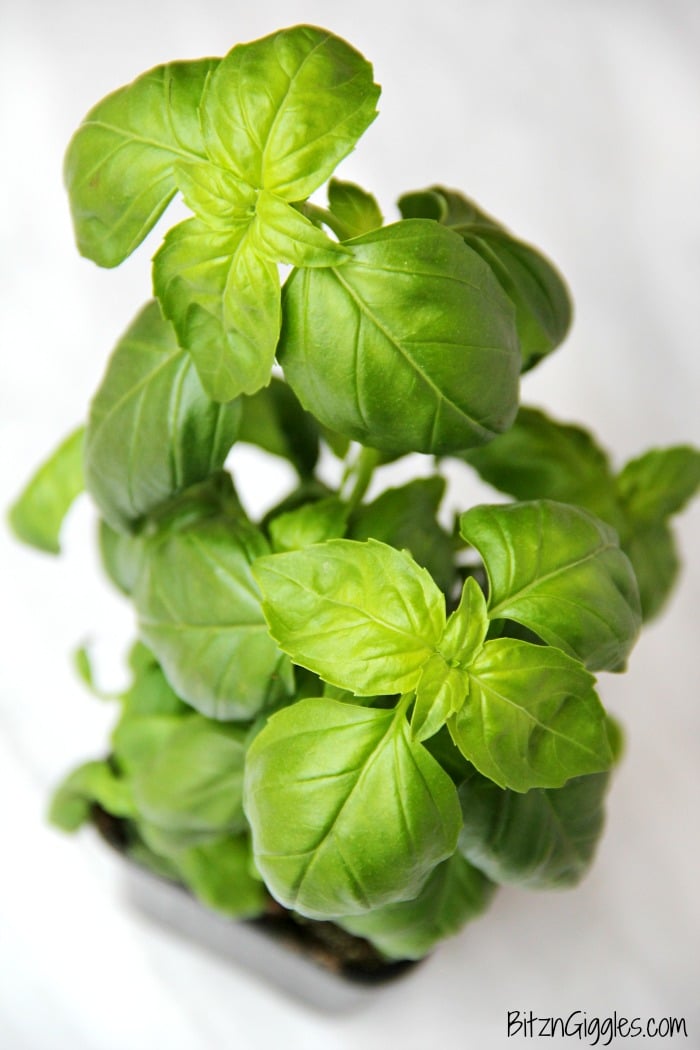 I'm featuring it today, because while walking down the cracker aisle at Target, I found these spring RITZ crackers. I tossed them into my cart, and as I shopped for the rest of the items on my list, I came up with a pretty great idea. I turned the cart around, went back to the grocery section, found some plum tomatoes and mozzarella and these RITZ cracker caprese bites were born.
I  love making bruschetta and I also love caprese ANYTHING. I already had some balsamic glaze at home that I use to make caprese pizza. It's one of my favorites for sure.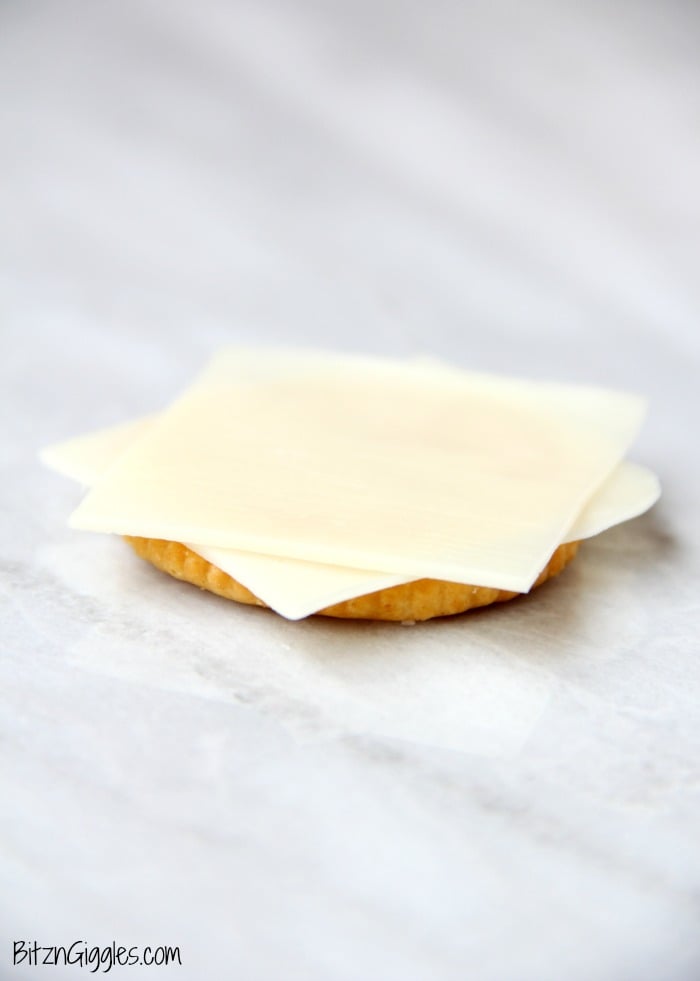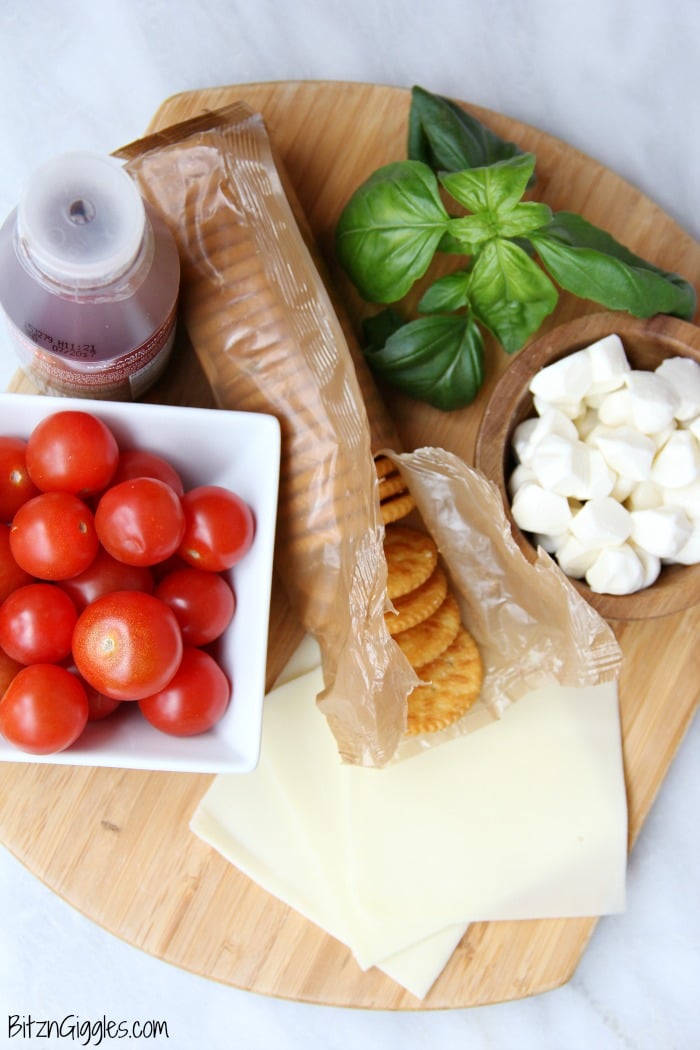 You'll want to put about a dime-sized drop of balsamic glaze on top of the melted cheese, then place a halved plum tomato towards one of the edges of the cracker directly onto the glaze. Follow that up with a couple mozzarella pearls and a snip of basil.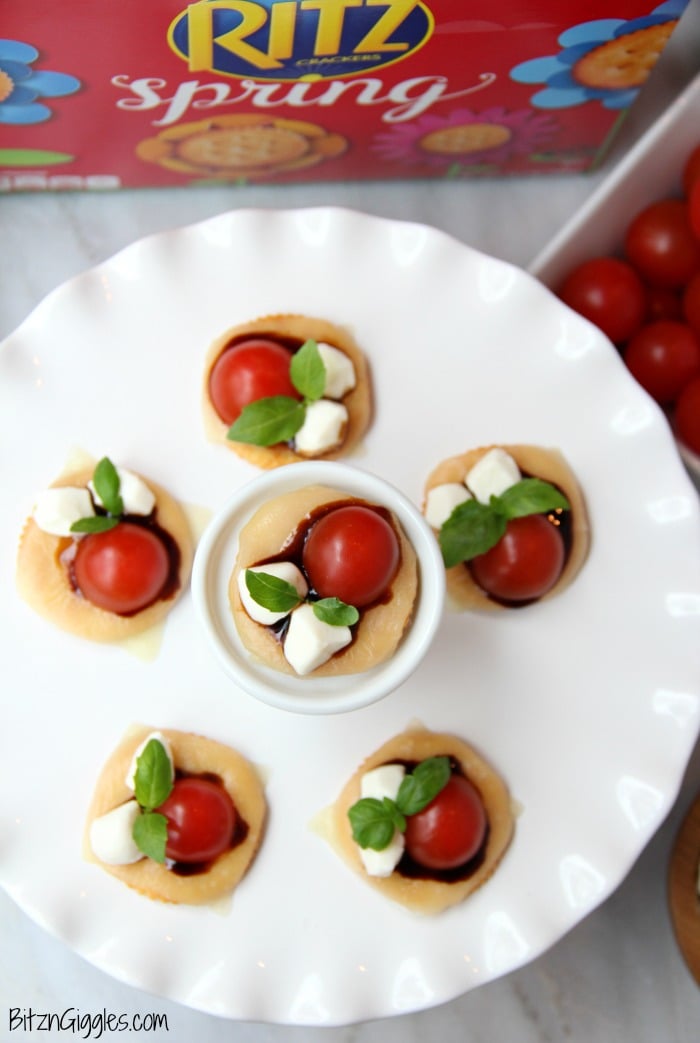 You end up with such a pretty bite-sized appetizer. The buttery RITZ cracker paired with the sweet, tangy balsamic glaze and the freshness of mozzarella and basil. So, so good.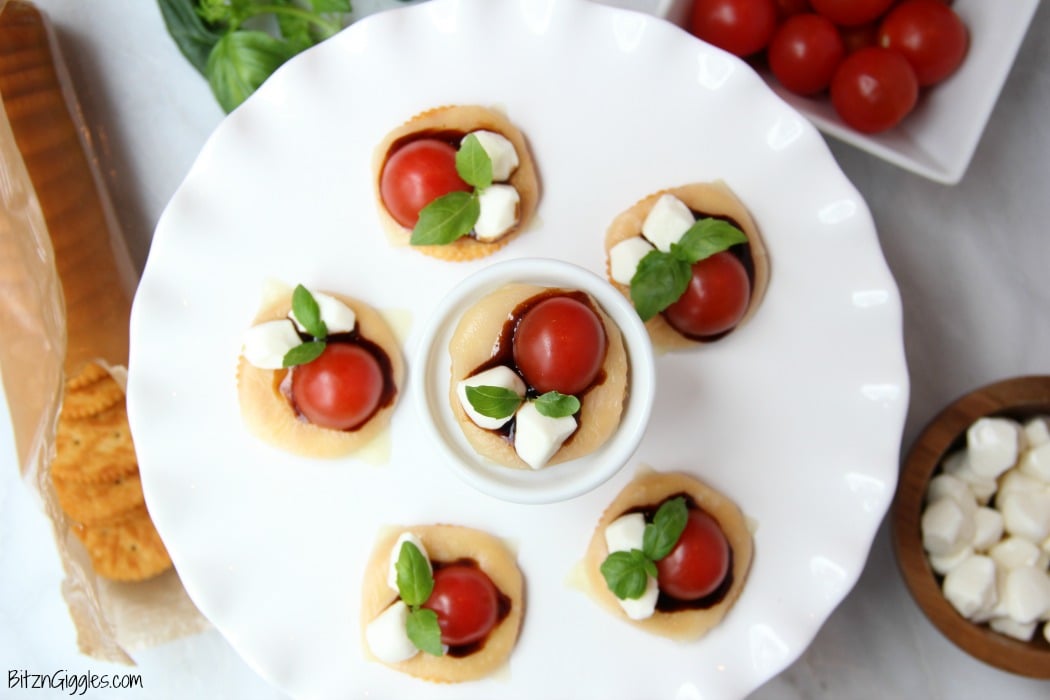 They're perfect for spring entertaining. I love to serve them as a light appetizer before a meal with family and friends. They're best eaten immediately after assembling them so the melted cheese is still warm and gooey.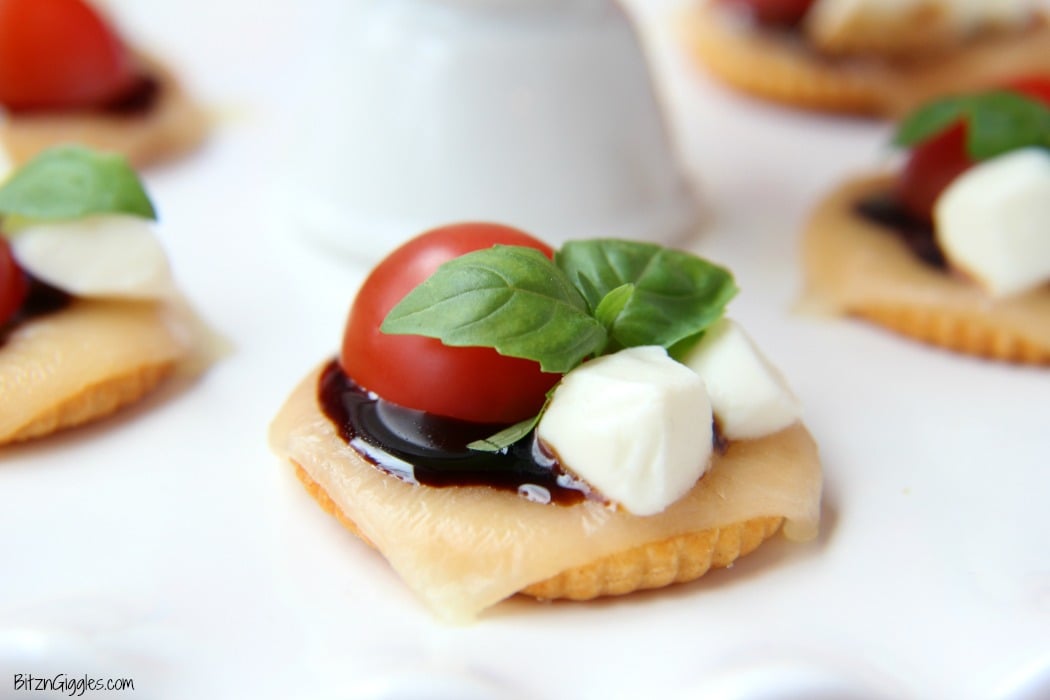 You just pop these little bites right into your mouth and enjoy the deliciousness. Ahh, boy am I looking forward to planting that little garden.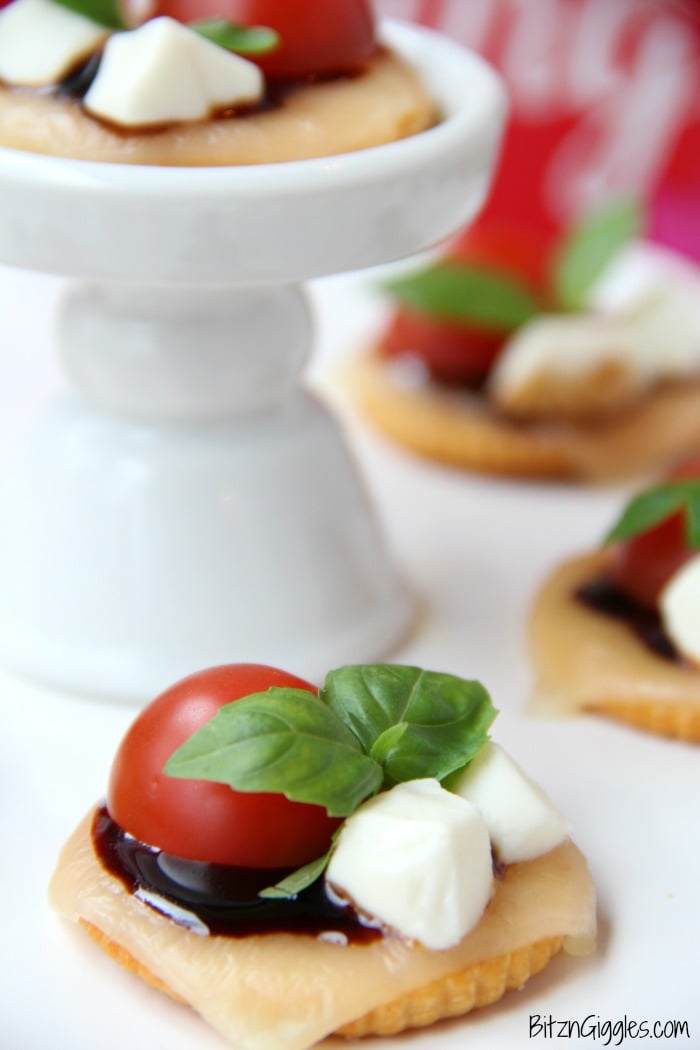 RITZ has so many great appetizer ideas! Just check out these Earth Day Garden Toppers with ranch dressing, broccoli, bacon and green onions. They look delicious!
Head to Target and pick up the ingredients for your own special RITZpiration. Just don't forget to include these RITZ Cracker Caprese Bites on the menu!
Ritz Cracker Caprese Bites
A 5-ingredient appetizer that's fresh, light and perfect for a party or celebration!
Yield: 6 1x
Category: Appetizer
Ingredients
6 RITZ crackers
3 Plum tomatoes, halved
Mozzarella cheese slices, cut into square quarters
Balsamic glaze
Fresh basil
12 mozzarella cheese pearls
Instructions
Preheat oven to 350 degrees Fahrenheit.
Arrange the crackers onto a baking pan and top each cracker with a quarter slice of mozzarella cheese.
Place into oven for 1-3 minutes or until edges of cheese melt over crackers.
Remove from oven and top each cracker with a dime-sized dollop of balsamic glaze.
Arrange half of a plum tomato, two mozzarella pearls and some fresh basil on each cracker.
Serve immediately.

I was selected for this opportunity as a member of CLEVER and the content and opinions expressed here are all my own.
(Visited 5,038 times, 1 visits today)