10 Costly Mistakes to Avoid With Your Air Fryer – These are must-read tips for any air fryer owner! Stop making costly mistakes that will wreck your air fryer and your food.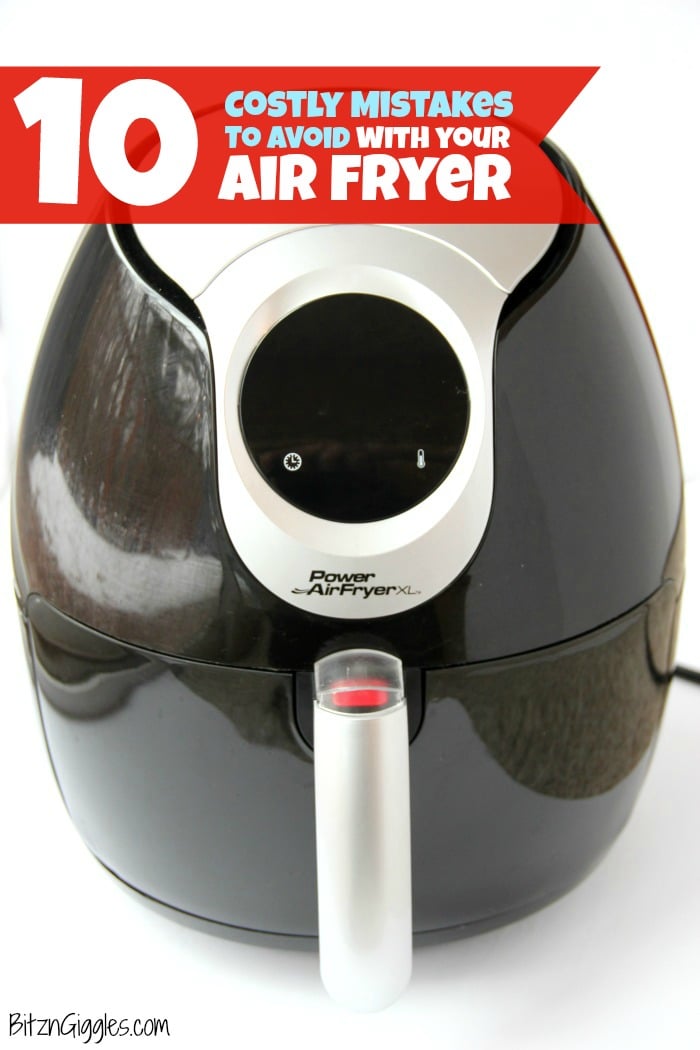 This post includes affiliate links. Please see my disclosure.
Lately I've been receiving lots of messages from my readers regarding my air fryer. Many of you have mentioned you just received one for Christmas and you're feeling a bit intimidated about using it for the first time. Don't be!
An air fryer is very easy to operate, and if you're a new user, I have a few tips to get you started!
Today I'm sharing 10 Costly Mistakes to Avoid With Your Air Fryer to help your first experiences with your air fryer be great ones! And even if you've been using your air fryer for awhile, like I have, you just may learn a thing or two as well!
Let's dig in and please feel free to share any other air fryer tips you may have at the end of the post in the comments. We can all benefit to learn from each other!
BECOME A MEMBER OF OUR AIR FRYER FACEBOOK GROUP!
To become part of our Air Fryer Easy Recipes community on Facebook, you can request to join here.
1. Purchasing Before Planning
I think we can all agree that you wouldn't classify an air fryer as a "small" appliance." Before you purchase your air fryer, make sure you have ample countertop space or storage for it.
When I first purchased my air fryer I kept it downstairs in our storage closet.
I didn't use it as much as I would have if it were readily available every day right on my kitchen countertop.
Since then, I've moved it out of downstairs storage to the kitchen, but I needed to clear an ample amount of space in order to do that.
TIP: Now, remember, Air fryers do come in various sizes. If there are only two of you to feed, don't purchase an XXL model. Buy according to your needs and prepare a space for your air fryer before you make your purchase.
2. Overcrowding the Basket
If you're cooking for a family, it's tempting to throw a ton of food into the basket to cook at once. Don't! Give your food some room to breathe.
By throwing in too much food, you run the risk of ruining your meal altogether. If the food isn't evenly distributed, you'll end up with an unevenly cooked "disaster."
Sometimes shaking the basket halfway through cooking can alleviate the uneven cooking problem, but if you find yourself continually frustrated over the amount of room you have in your air fryer basket, then upgrade the air fryer, itself.
TIP: An XL model, like the one I own, can comfortably fit enough food for a family of four, while an XXL model, like the one from Philips, can make portions for up to six people. Just make sure you have the counter space to accommodate a larger machine as advised earlier.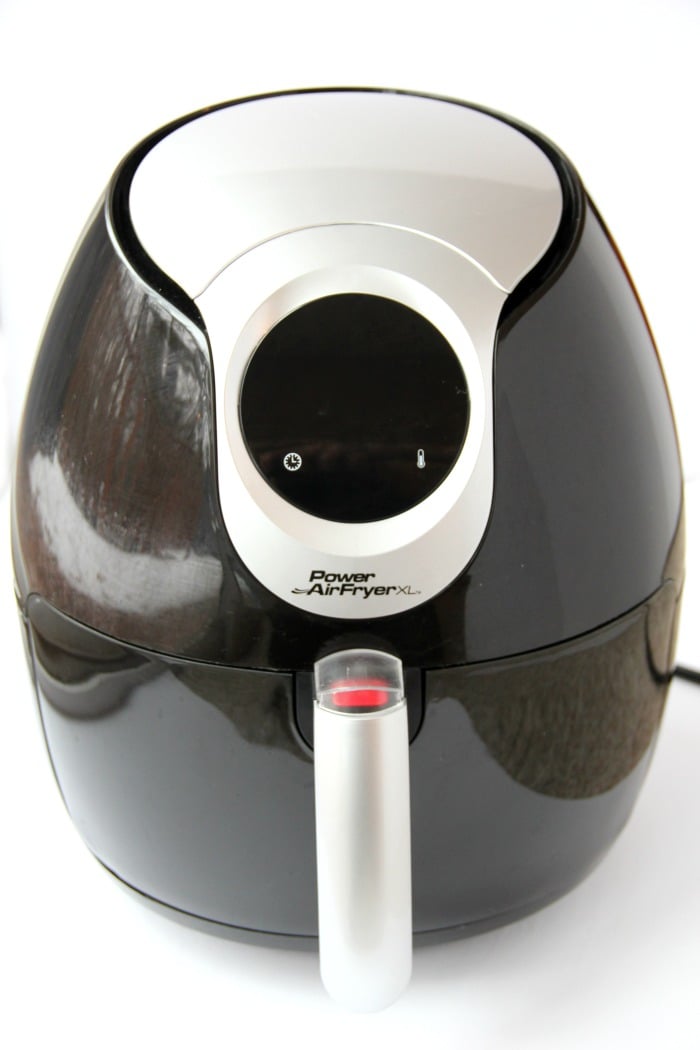 3. Not Using Oil
I know that you purchased an air fryer to eat healthier and escape the oil. I get it. Most air fryer recipes, though, turn out best when you use a little oil.
I ALWAYS spray the bottom of the basket with nonstick spray no matter what I'm cooking.
When it comes to the food, itself, you only really need 1-2 teaspoons for most recipes and slightly more for anything breaded.
For most recipes I just use nonstick cooking spray and it works just fine.
So, why the oil? Especially with breaded items, the oil helps crisp up the coating and produces perfectly cooked food inside. . .and out.
TIP: Some air fryer users have not had good luck with nonstick cooking spray (particularly the GoWISE brand owners) and claim that it causes peeling on the bottom of their air fryer basket.
I have not experienced this at all. If you are worried about using nonstick cooking spray, you could use coconut oil to grease your basket or invest in an oil spray bottle like this one.
4. Forgetting to Preheat Your Air Fryer
Now before I go any further with this one, there ARE some air fryers out there that claim no preheating is necessary.
With that being said, if you're finding that your food is consistently undercooked when following air fryer recipes, it's probably because you're not preheating your air fryer.
Preheating your air fryer is easy. Set the temperature at 370º Fahrenheit for about 3 minutes. After the timer shuts off, you can put your food into the basket to cook.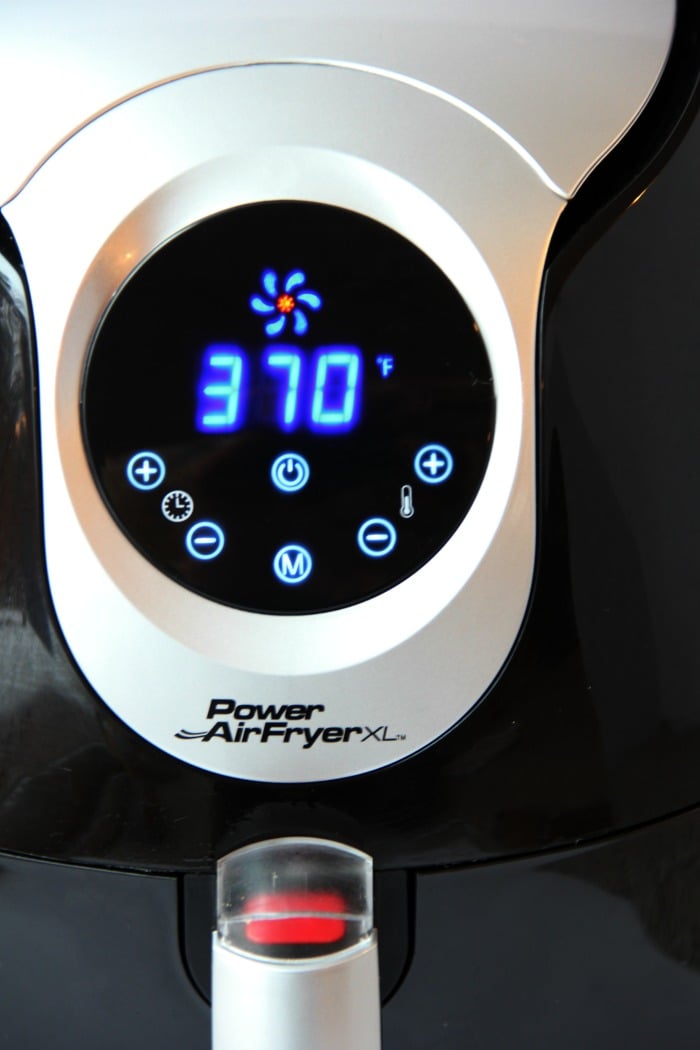 TIP: If you forget to preheat in the future and you have already started the cooking process, just add about three extra minutes to the overall cook time and things should turn out okay.
5. Neglecting to Weigh Down Light Foods
Ever try to make a grilled cheese sandwich in your air fryer and end up with bread and slices of cheese flying all around the inside of your machine? If not, consider yourself lucky.
For those of us who have experienced "flying food," we've also learned a thing or two about what to do about it.
In the example I used above, to help "hold" the sandwich down and together, you could use toothpicks or even a trivet.
TIP: The basket divider that came in the box with your air fryer could act as a great weight, also!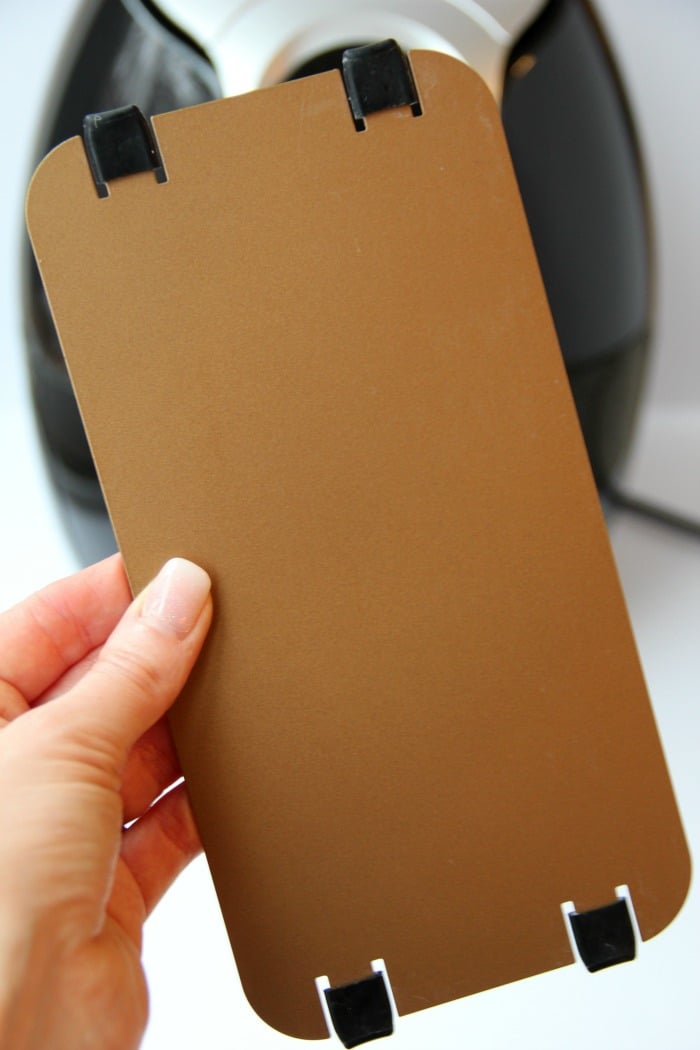 6. Cooking Fatty Foods Without Water
When cooking something particularly fatty like burgers or bacon, add some water to the drawer underneath the frying basket.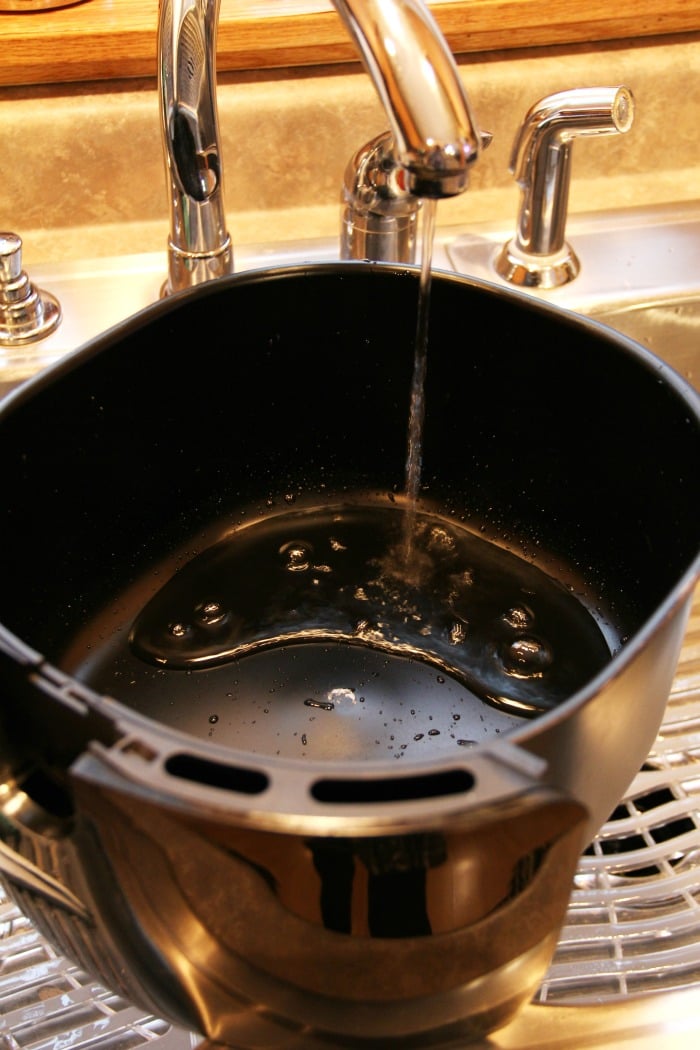 It will help prevent the drippings of grease from smoking.
TIP: Always remember to clean your air fryer after each use to keep the unit running at its optimal performance.
7. "Hoping" the Food is Done
It's a good idea to have an instant read meat/food thermometer on hand when cooking with an air fryer. Heck, it's good to have this when grilling and cooking in the oven, too.
As with any new appliance, it often takes some trial and error before you have cook times down for certain foods.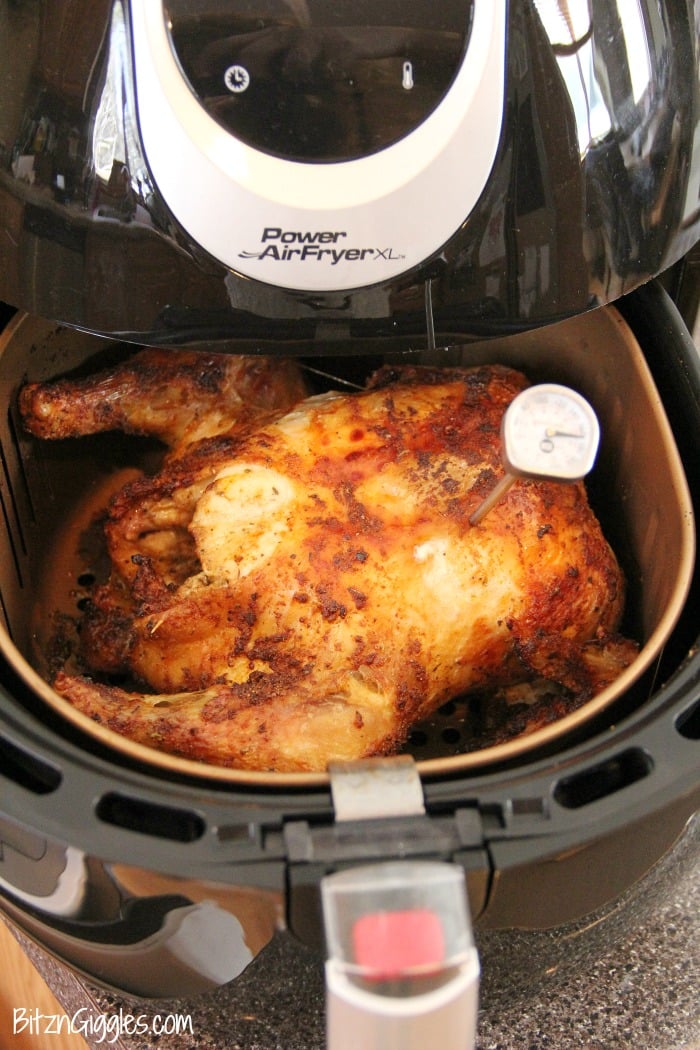 Using a meat thermometer just takes the guessing out of, "I wonder if it's done." You will never be disappointed with an under or overcooked meal.
TIP: This digital instant read thermometer gets rave reviews from thousands of customers on Amazon and would be a great tool for ensuring your food is cooked perfectly each and every time.
8. "Stifling" the Air Fryer
Your air fryer should always be kept on a level, heat-resistant countertop and in order for the exhaust vent to operate properly, allow five inches of space behind the air fryer at all times.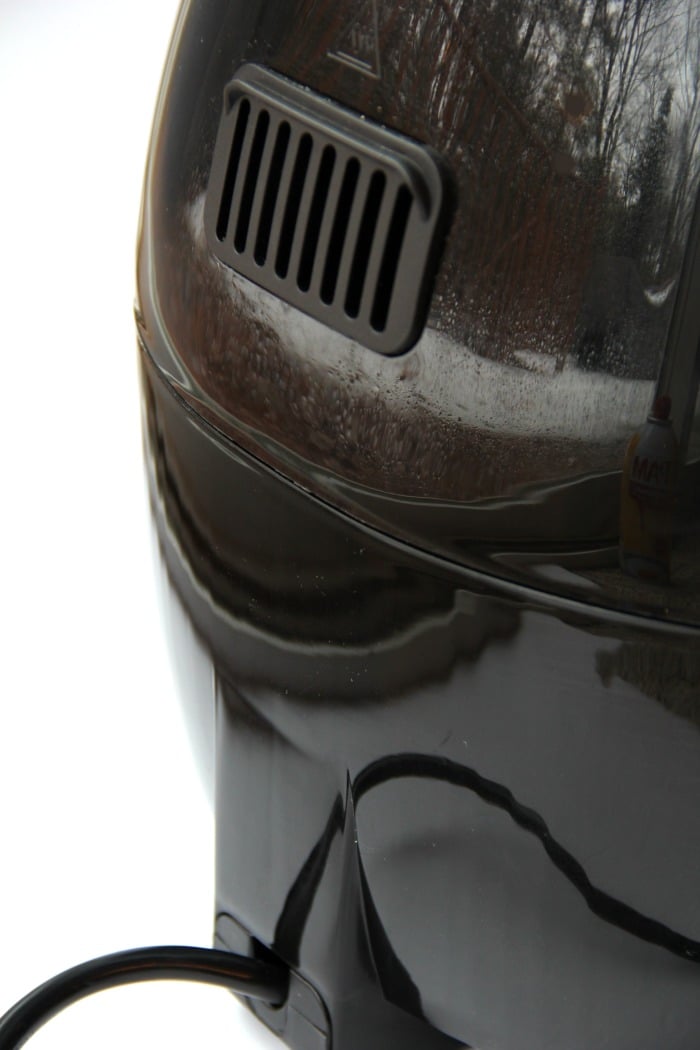 TIP: These counter mats act as a wonderful protective surface for your kitchen island or counter top. Growing up, I remember my mom always using these in our kitchen and they're amazing!
9. Washing the Air Fryer too Infrequently
The majority of air fryers require hand washing. Boo, right? It's really not that big of deal especially when you think about the time you saved preparing dinner.
However, some air fryer owners have been known to let their air fryers sit dirty for days which is a no-no.
After I finish air frying there is always some food stuck to the basket and a substantial amount of crumbs left in the drawer.
If debris is left in the drawer, be prepared for smoke and an unpleasant smell to fill your kitchen the next time you use the machine.
TIP: Bottom line, hand wash after every use. Food will come off much more easily if you take care of it right away.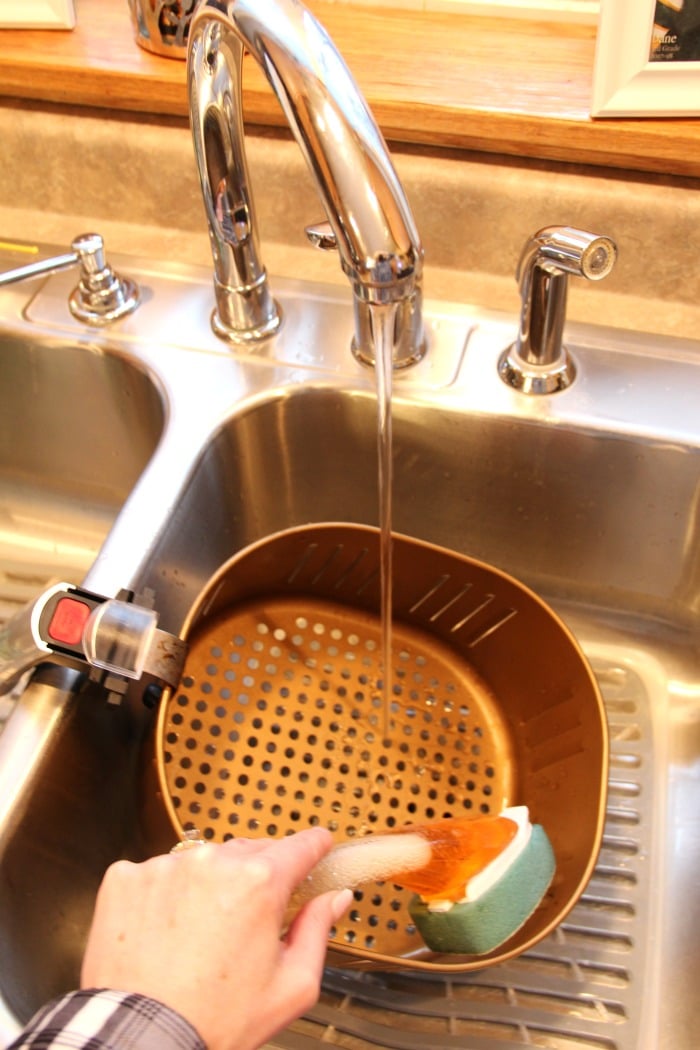 10. Only Cooking Foods That Come Out of the Frozen Section of the Grocery Store
Essentially you're frying "already fried" foods. Although the air fryer is great for crisping up frozen French fries and chicken nuggets, if this is all you're heating in your air fryer, you're missing out!
SO many things can be prepared in the air fryer from veggies and pork chops to omelets and full chickens!
Did you know you can also bake in your air fryer? You can! Invest in some baking pans that fit right inside the basket. Drop them right in and whip up this delicious cake!
TIP: To get accessory pieces in and out of the air fryer easily, put a long, sturdy strip of aluminum foil under the accessory. When ready to remove, grab the ends of the foil and lift the pan out of the air fryer.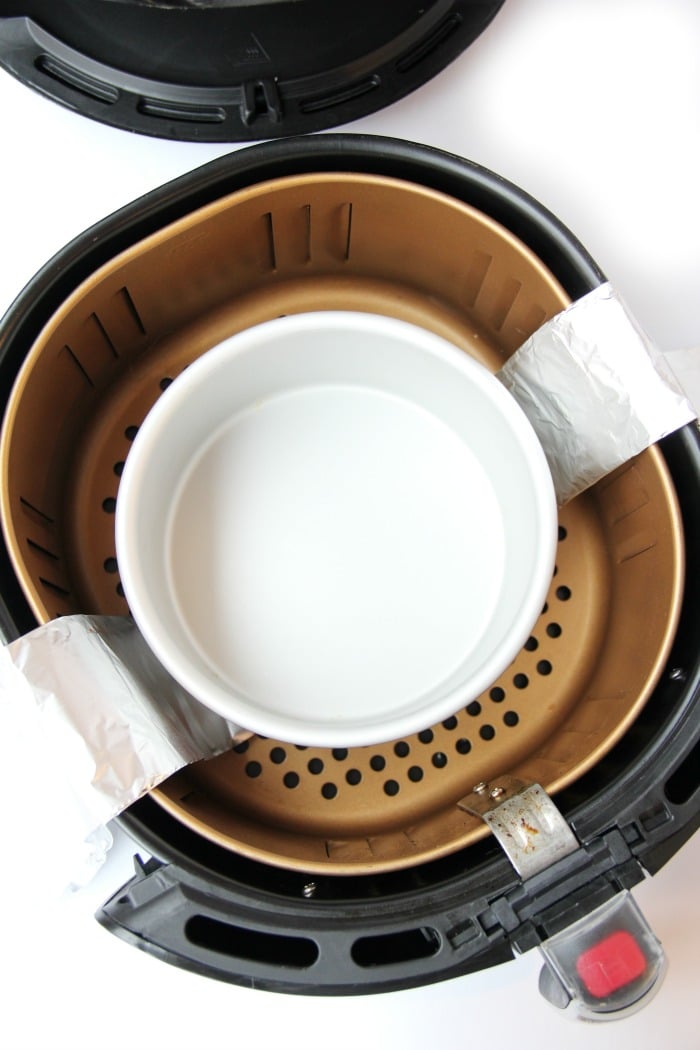 Looking for Some Delicious Air Fryer Recipes?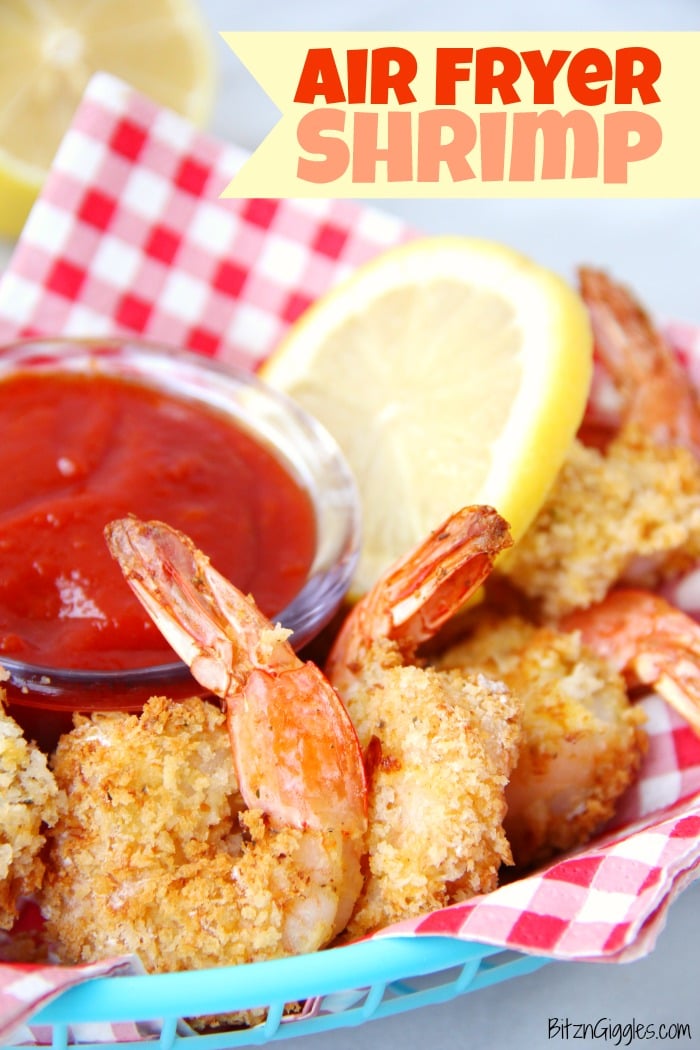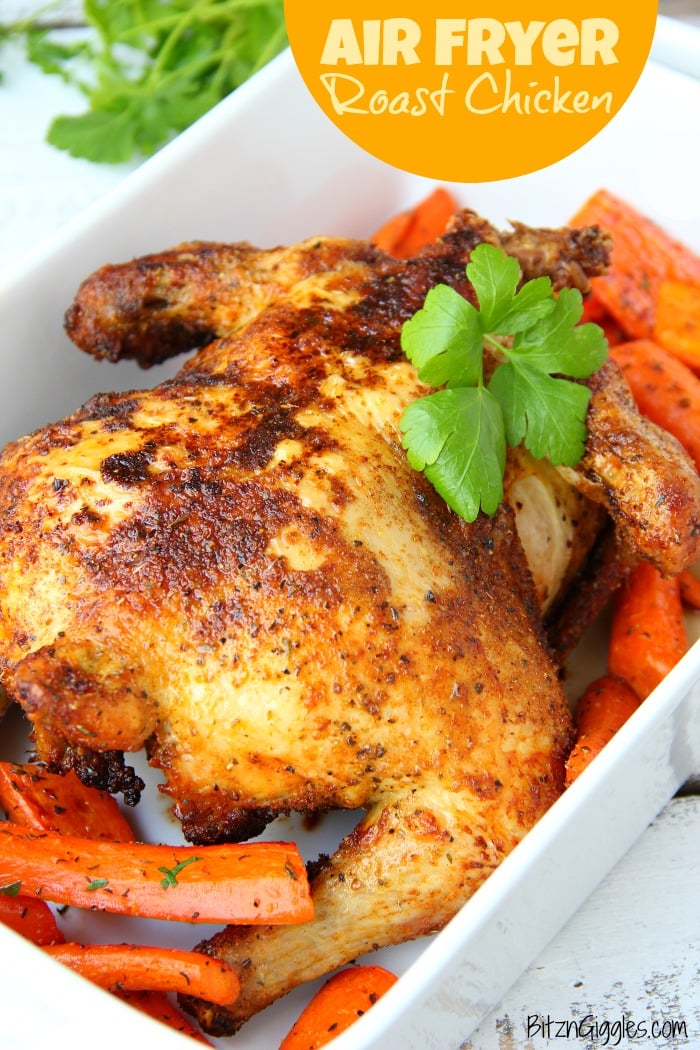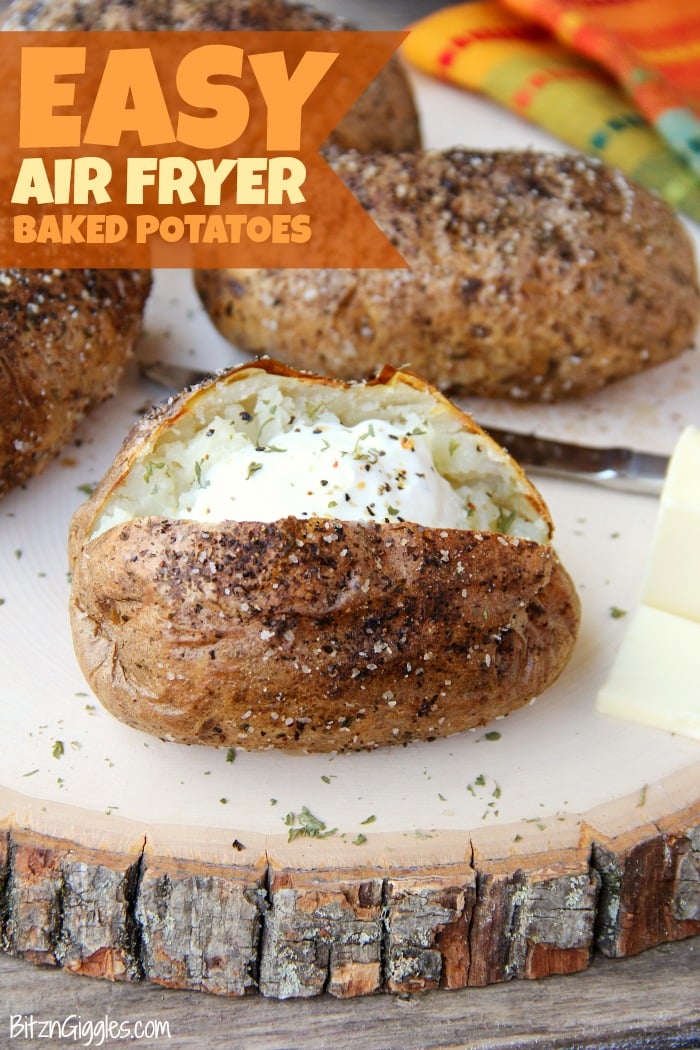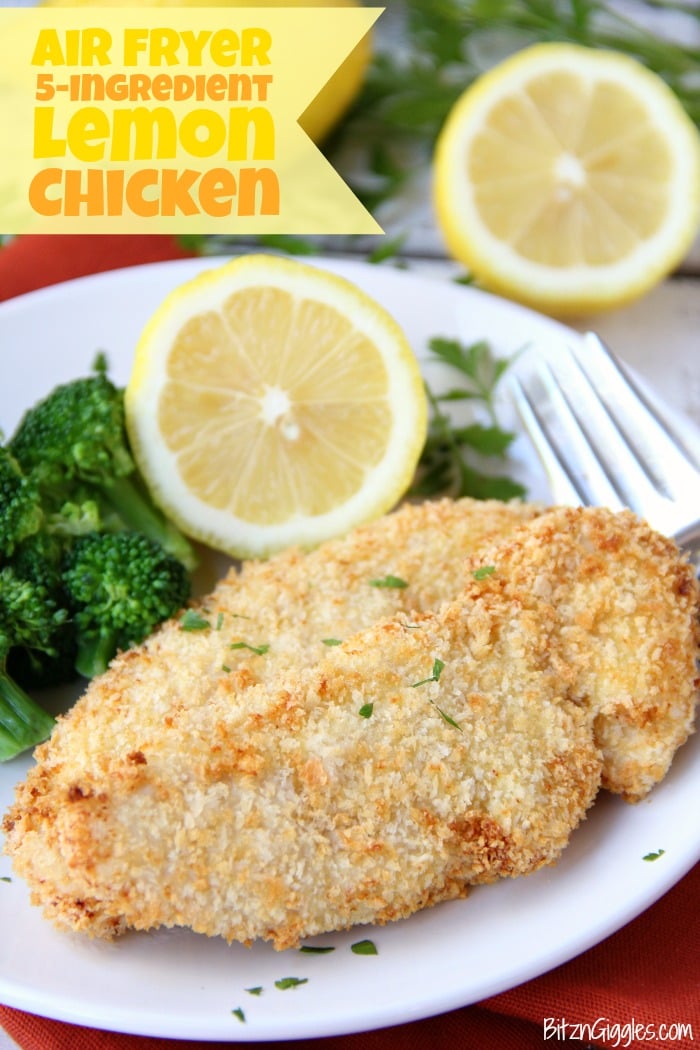 (Visited 455,665 times, 1 visits today)